Watch 'Evangelion: 3.0+1.0' In Style With the Eva Unit-01 Arm Drink Holder
"Not for hot beverages."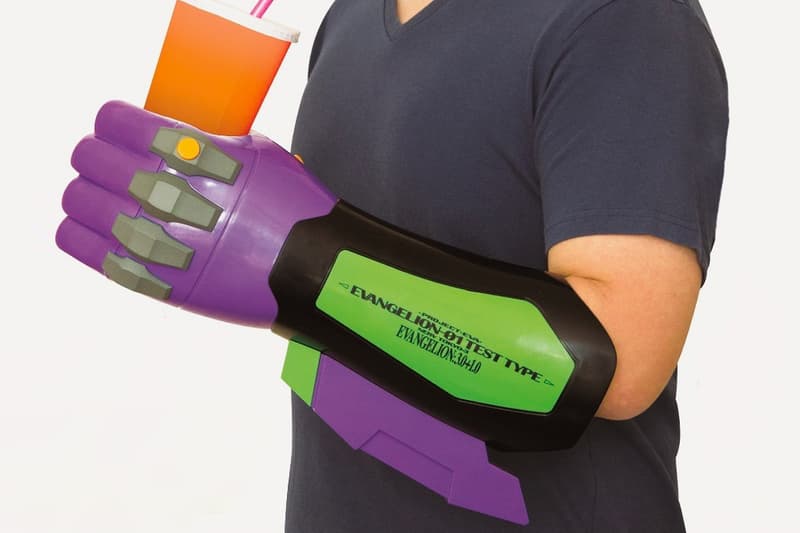 As the release date for Evangelion: 3.0+1.0 approaches, the excitement surrounding the release has been elevated with the help of merch and other special memorabilia. One of those items, for example, is the newly-teased drinking holder that will be available at the movie's release on January 23.
The drink holder sits at 40 centimeters in length and takes the shape of a Unit-01 arm. This neat little contraption slips over your forearm where the fingers are molded to the shape of a fountain cup. When not being used in the theatre, the drink holder can be displayed at home thanks to its flat base.
Priced at $34 USD, this is just one of the many limited-time Evangelion: 3.0+1.0 items releasing in celebration of the animated film.
In other design news, sleep in Gengar's mouth with Premium Bandai's hybrid Pokémon pillow.