Release of 'Evangelion: 3.0+1.0' Has Been Delayed Indefinitely
Studio Khara makes an official statement.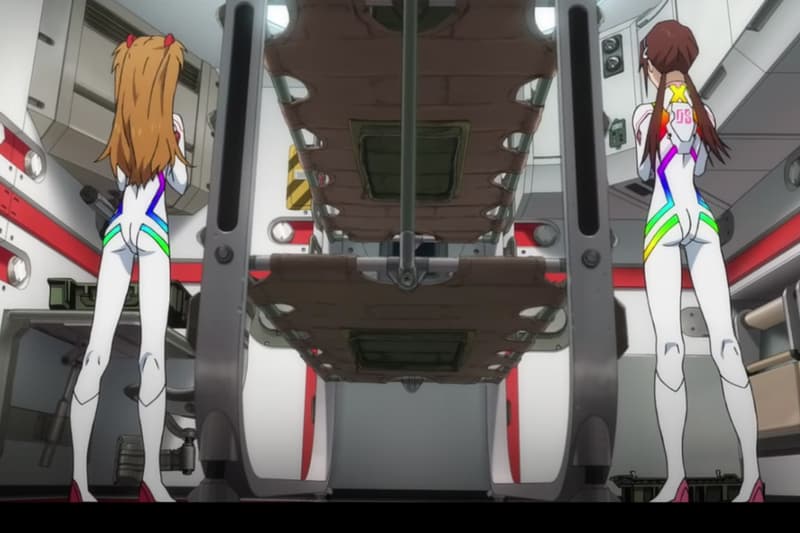 As Tokyo and neighboring prefectures have entered a state of emergency active until February 7, the release of Evangelion: 3.0+1.0 Thrice Upon a Time has now been delayed indefinitely.
The fourth and final film in the Rebuild of Evangelion tetralogy was originally set to open in Japan June 27 but was already moved to January 23 due to the Coronavirus pandemic.
But as the situation throughout the nation has worsened, Studio Khara has been forced to rethink the premiere and issue an official statement. The statement comes after planned opening day midnight screenings for Evangelion: 3.0+1.0 Thrice Upon a Time were canceled. It is currently unclear if Studio Khara has an idea of when the movie will be released as the state of emergency could be extended.
Catch the official statement from Studio Khara regarding the delayed release for Evangelion: 3.0+1.0 Thrice Upon a Time below.
"To start, we would like to express our heartfelt condolences to those who have suffered ill effects from the new-type Coronavirus and COVID-19. We would also like to express our deep respect for medical care workers and others involved in relief efforts.

As cases of Coronavirus infection (COVID-19) are spreading, the Japanese government has declared a state of emergency. This is a grave matter, and we are taking it into due consideration in deciding how to proceed.

We believe that containing the virus should be given the highest priority, and so we have decided to once again delay the opening of the new Evangelion movie, which had been scheduled to premiere on January 23

We are in the process of carefully considering the new premiere date, so that the movie will open at a time when everyone is able to watch it with peace of mind, and deeply apologize to everyone who is looking forward to it for making you wait once again."
この度の緊急事態宣言の発出を受け慎重に検討を重ねた結果、感染拡大の収束が最優先であると判断し、1月23日の『シン・エヴァンゲリオン劇場版』公開を自粛し、再延期を決定致しました。
皆様には再びお待たせしてしまう事となり、誠に申し訳なく、深くお詫び申し上げます。https://t.co/vO2YOfgbEK pic.twitter.com/cht4OhzBXD

— 株式会社カラー (@khara_inc) January 14, 2021
For more entertainment news, Warner Bros. and Legendary Entertainment is nearing an agreement for Godzilla vs. Kong release.