Will We Ever Wear Suits Again? Drake's Thinks So
Through new collaborations and expanded categories, the British brand is looking beyond its Savile Row home.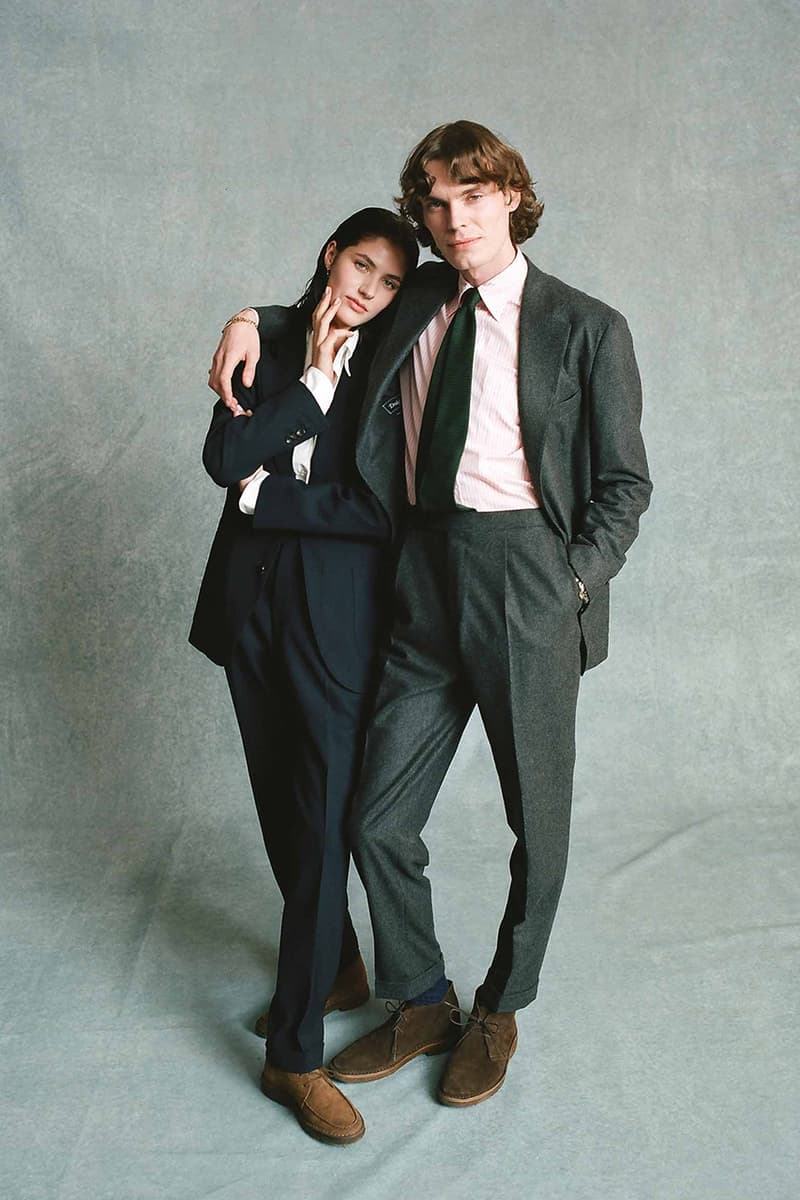 1 of 8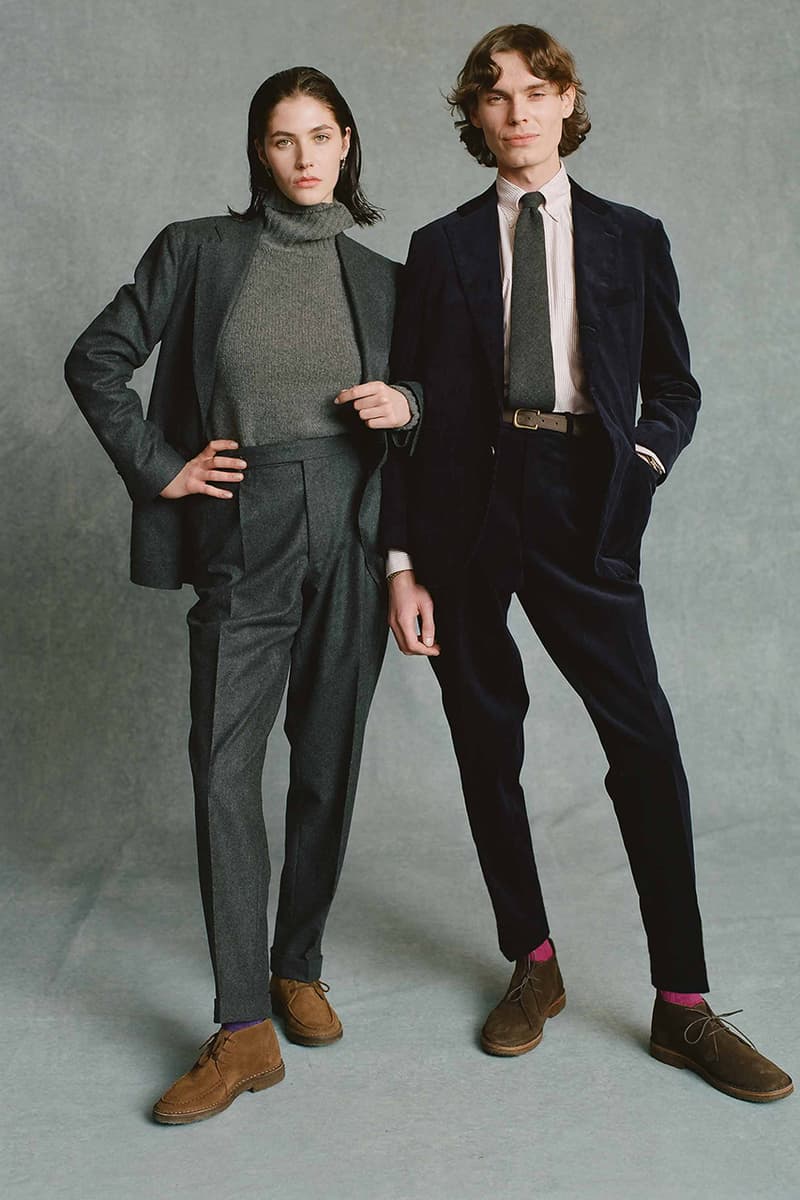 2 of 8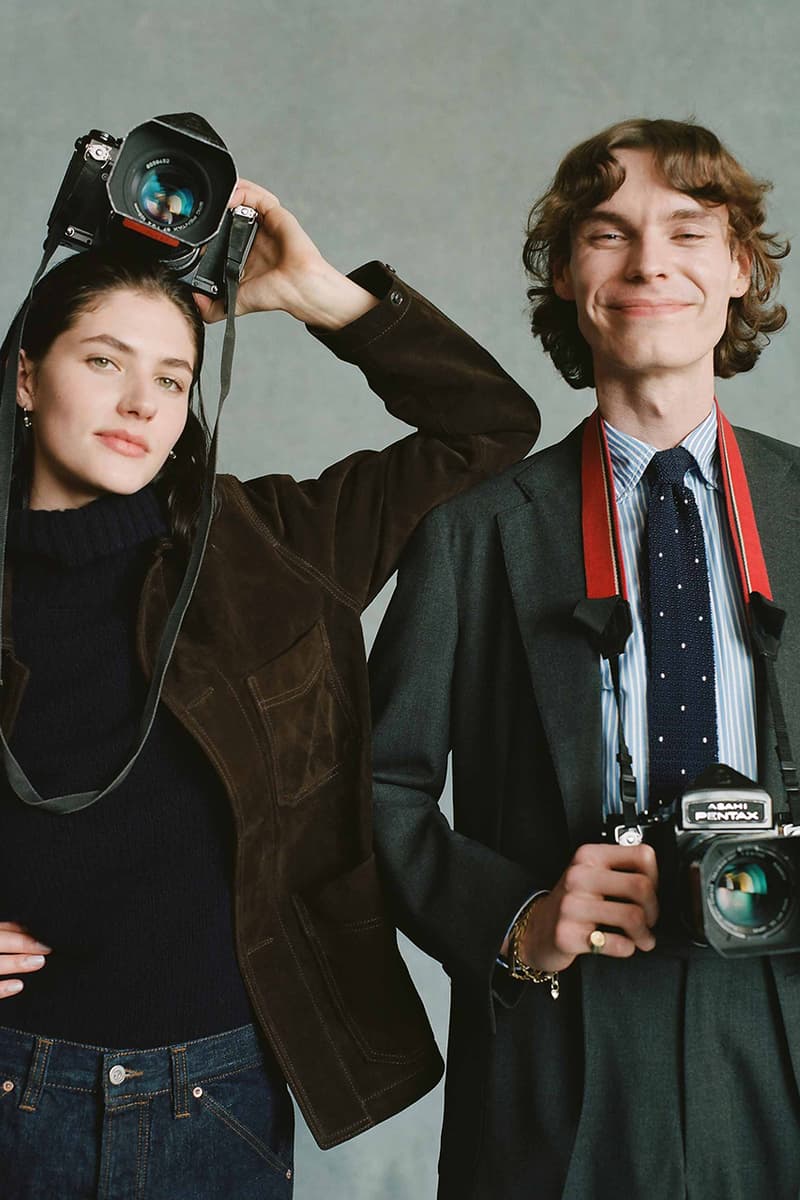 3 of 8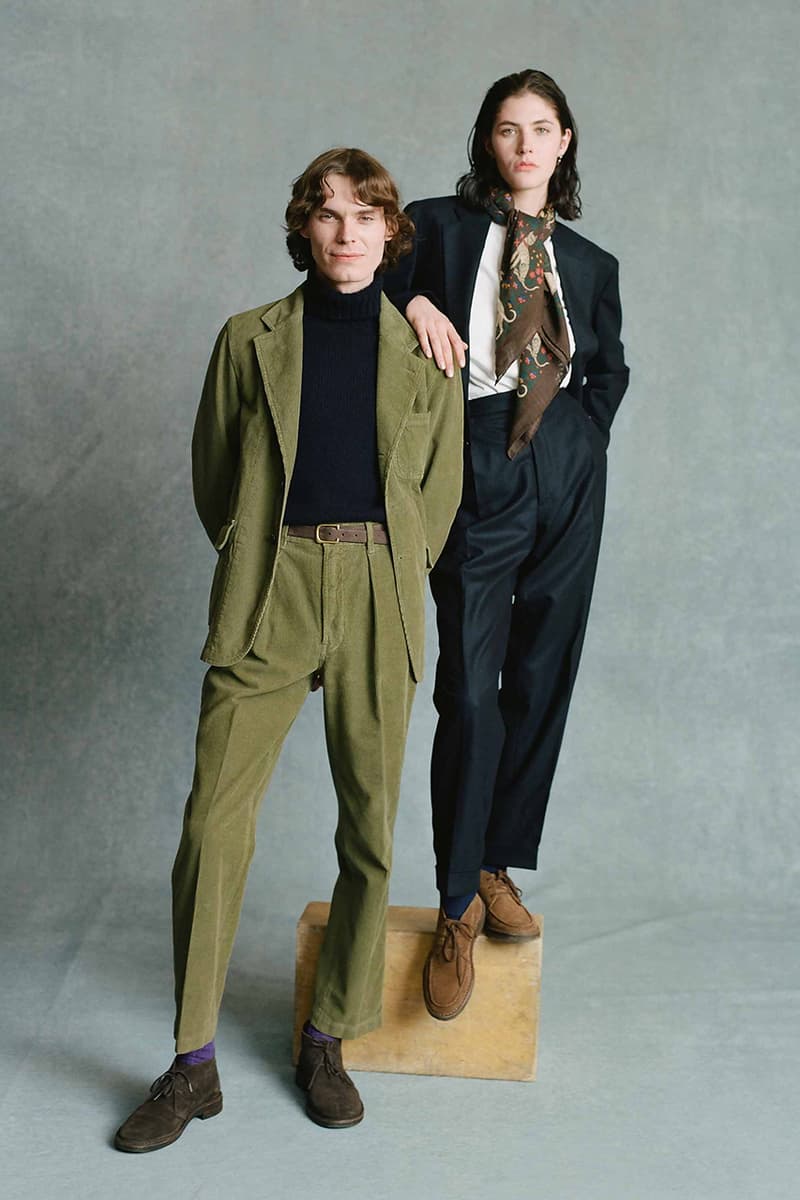 4 of 8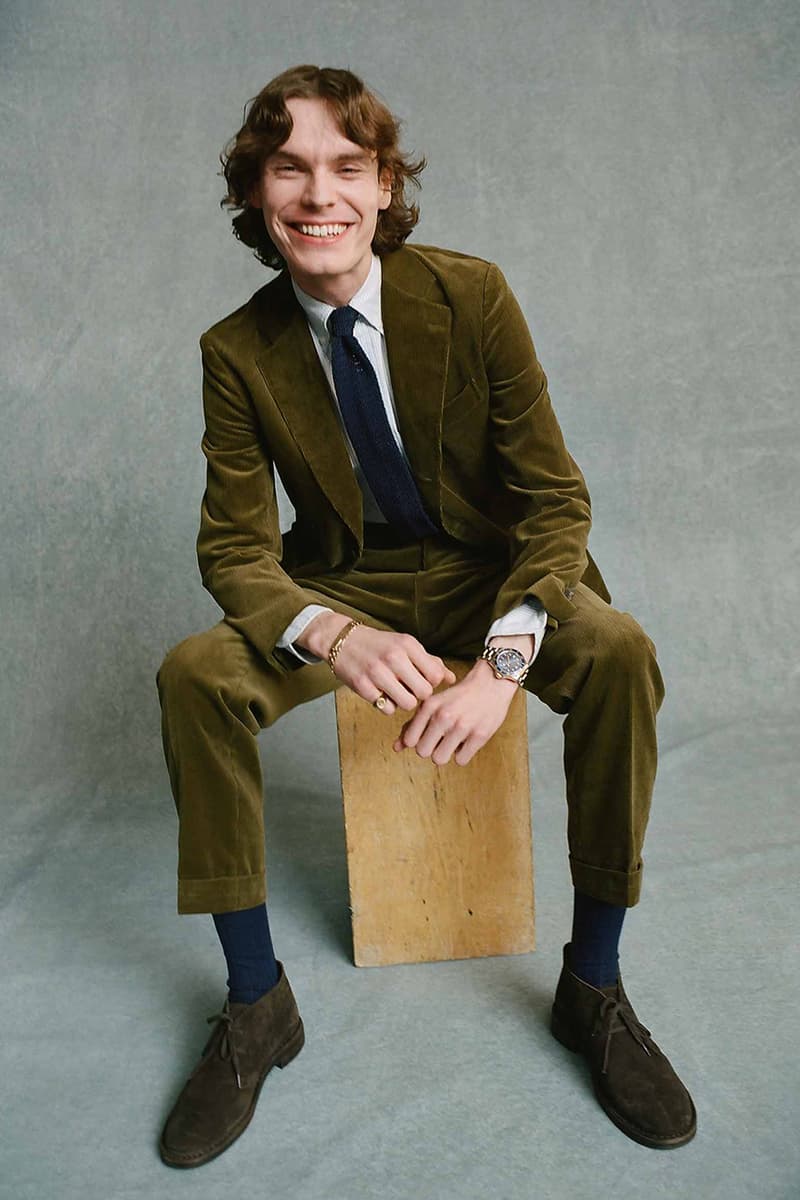 5 of 8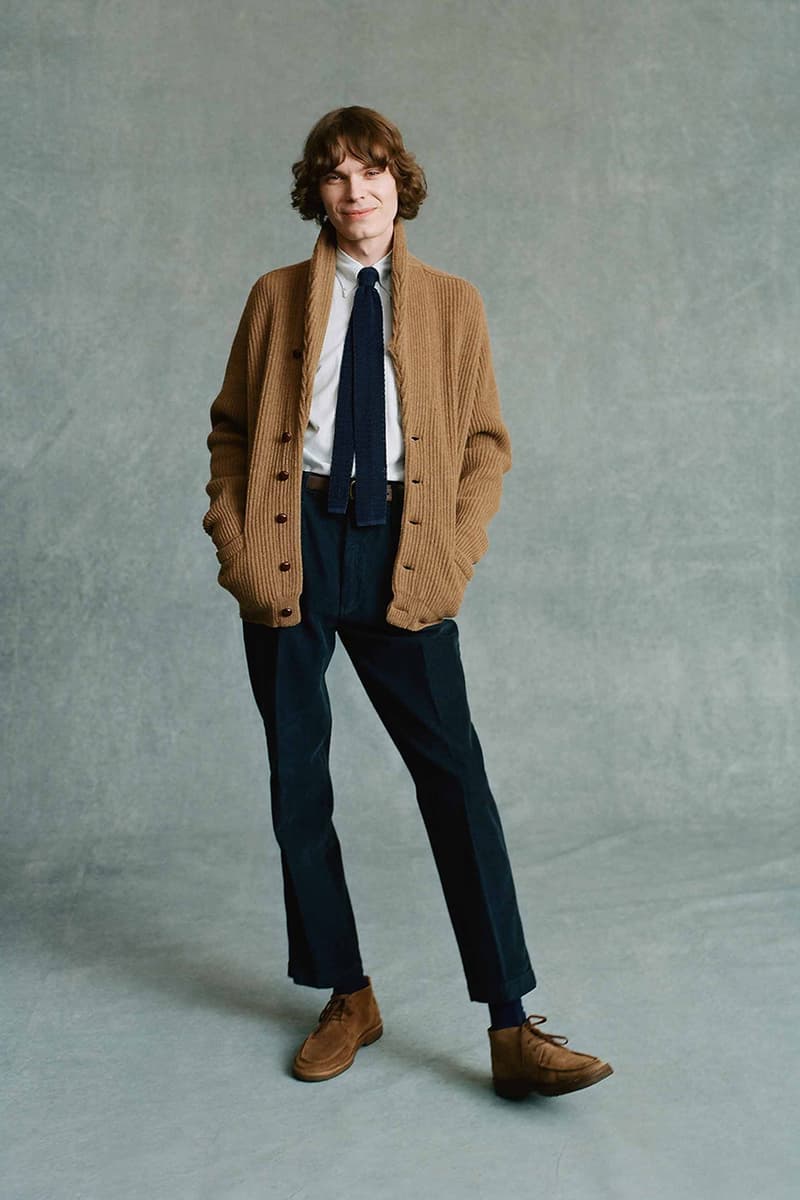 6 of 8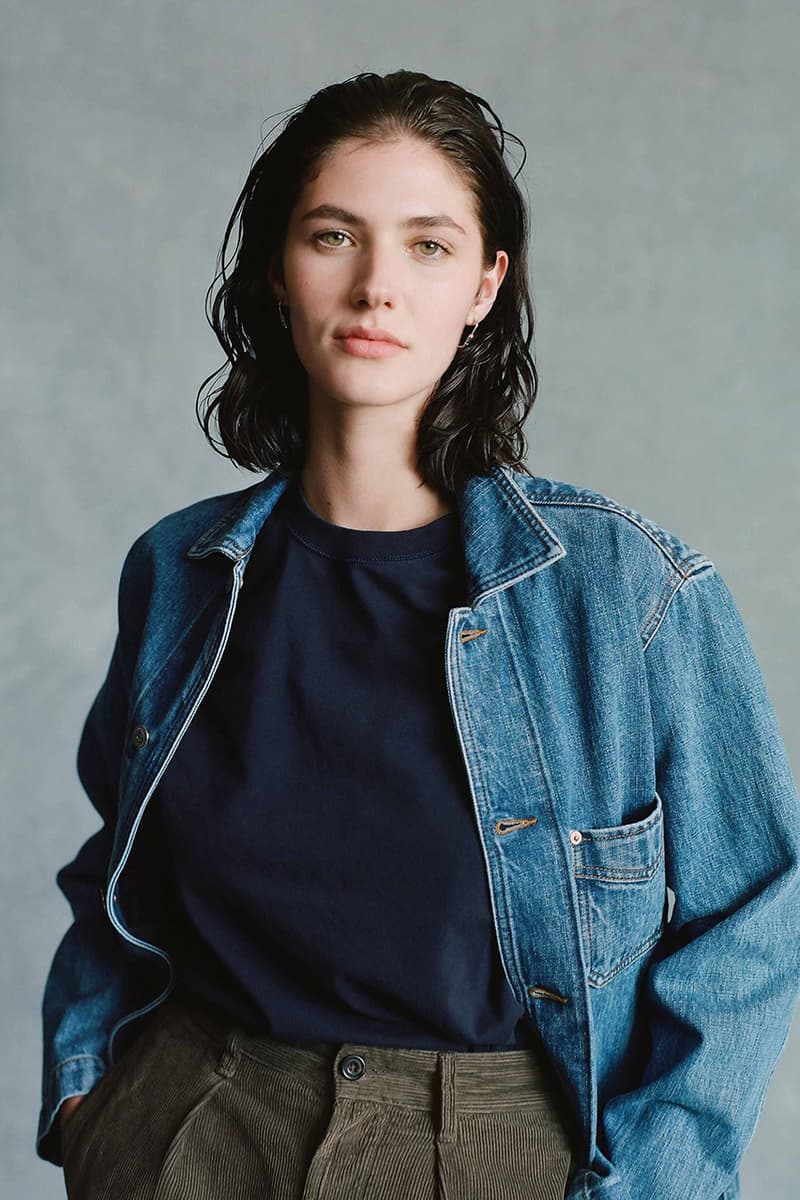 7 of 8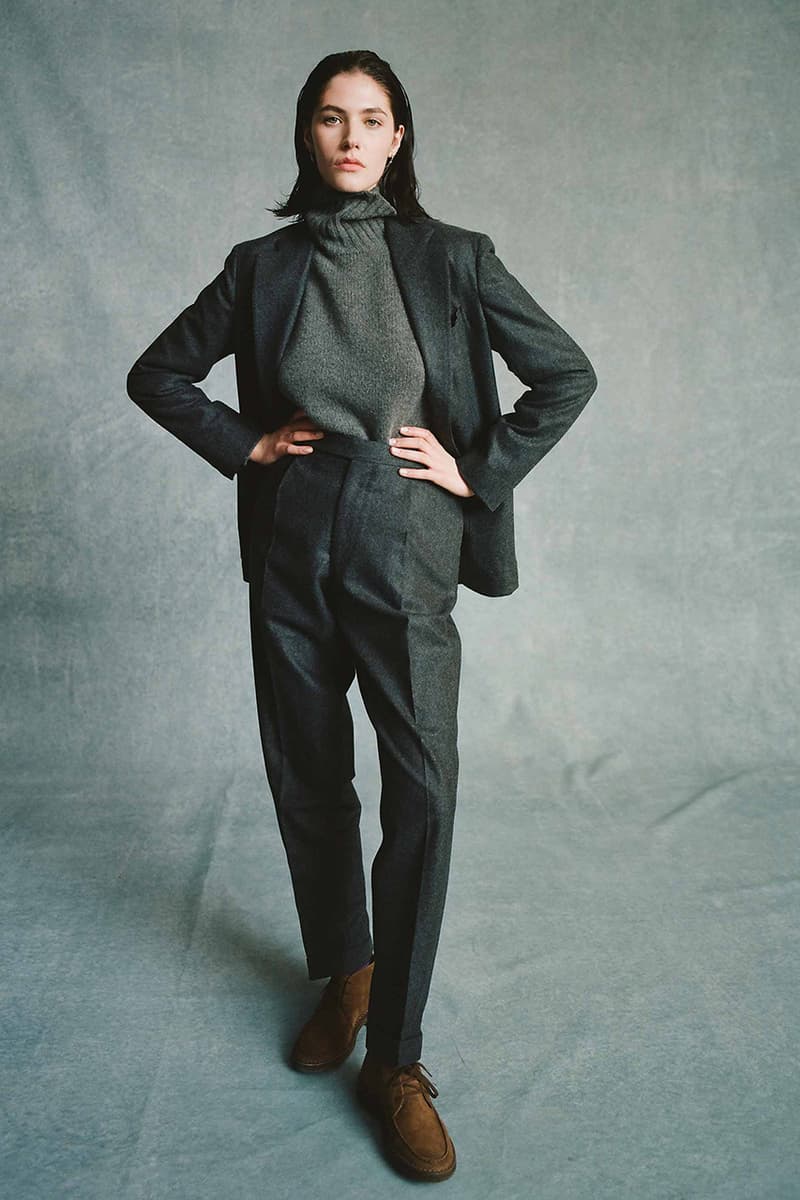 8 of 8
For admirers of menswear, at least, London's Savile Row is one of the most famous addresses in the world. The street, which describes itself as the "golden mile of men's tailoring," is known globally as a byword for bespoke suits. After almost a year of lockdown measures, though, Savile Row stands at a crossroad. An article in The New York Times in November 2020 pointed to the dual pressures of "the decades-long drift from formal wear" and the global crisis caused by the COVID pandemic.
Drake's, located at Number 9 Savile Row, is taking a different approach to some of the more storied labels on the street. The brand is young compared to its neighbors (it was founded in 1977 and only moved to the street in 2019) and is altogether more casual, both through its wide-ranging own line and recent collaborations with brands such as Aimé Leon Dore.
"I've always felt that we do our own thing and get on with that," says Drake's creative director Michael Hill. "Generally speaking, the street is historically a relatively formal street. A lot of Savile Row is very firmly embedded in the world of tailoring and I think sometimes houses can possibly allow them to be pigeonholed too closely to that. I think it's OK to release the shackles a little bit. We are a little more relaxed, a little more comfortable than some of the other companies. We can do our thing and be who we want to be, rather than necessarily what Savile Row has always been."
"I think the world will only continue to be more casual, but it doesn't mean we can't be relevant and design great clothes."
Hill has been creative director since 2010, when he took over from his mentor and the brand's eponymous founder Michael Drake. Before taking the reins, Hill had been well versed in the history of Drake's. His father had owned a tie factory, which produced ties for Drake's, and Hill had joined the company aged 25 as Michael Drake's right-hand-man. "I had such a great exposure to all parts of the industry," Hill remembers, "You weren't just designing it, you weren't just selling it, you had to learn how it all fitted together. You had to be creative and you had to be practical."
When Drake decided to retire, Hill had a vision of the company and what Drake's could go on to become. "We were very much a design house, a textile business, a maker and a manufacturer, but I thought there was much more we could do," he remembers. Central to Hill's idea for the company was that Drake's stayed true to its core identity. "We didn't just design it and sell it, we made it as well," he says. "I thought it was really important that we maintained that part of the business because it was a fundamental of who we were and it gave us real integrity in what we did."
Building on that identity, Hill wanted to grow Drake's to encompass new menswear categories and to move from a manufacturer to a brand. "We didn't want to become a brand in the traditional way, we wanted to do what we felt was right," says Hill. "Putting together a full collection for men and selling it through our own ecommerce and retail. That's what we have built up, bit by bit, season by season."
Collections from Drake's now span the full range, a long way away from the ties, pocket squares, scarves and shawls that Hill calls the "core items" the company would have been known for. Recently, Drake's has launched a new denim capsule as well as its Perennials collection, which the brand describes as "the foundational, everyday pieces in our wardrobes that get the most wear but the least attention."
Underpinning all of these new categories is the same ethos that focuses on quality and durability. "We've added across product categories, but never until we felt ready, never until we felt we could do it, and never until we felt we had the right partners," continues Hill. "Bit by bit, organically, we've been able to build it."
"You're not going to be forced to dress up, it's not a uniform. So there's more freedom with it, because there's more choice."
Alongside its new releases, whether they're five pocket jeans or relaxed knitwear, Drake's is still arguably best known for its suits and ties. Despite being staple menswear pieces for generations, suits and ties are no longer required in the days of working from home. "The last year changed everything in terms of how men dress," says Hill. "I think the world will only continue to be more casual, but it doesn't mean we can't be relevant and design great clothes."
Although the need for a suit has changed, Hill doesn't believe that the era of tailoring is over forever. "It'll come back in the short term, people will love to dress up, get out and have fun," he explains. "But it'll be different. You're not necessarily going to be forced to dress up, it's not necessarily a uniform, so I think there's more freedom with it, because there's more choice. It'll be a question of occasion and dressing up. I think that's a good thing."
In many ways, Drake's is in a strong position to exploit this new world, as it already bridges the two distinct worlds of traditional tailoring and progressive casual pieces. "It's fun, it's interesting, it's enjoyable, and it's the way we see things," says Hill of the combination of formality with more relaxed dressing. Through this approach, Drake's has worked with brands not necessarily known for their tailoring: alongside its collaboration with Aimé Leon Dore, the brand has also partnered with the likes of Fred Perry.
"It's about getting together with the people that are best in class," Hill explains. "You're not just putting something together and selling a collaboration for the sake of it. You're actually doing something because it feels right, because it's a genuine collaboration. Rather than just sticking a label on something, you're coming up with something different and working with a like-minded team of people."
It's clearly a unique time in the history of tailoring. Once lockdown measures decisively ease and restrictions are lifted, people might rush back to their favorite suits and embrace the spirit of dressing up. Or comfort could remain king, and the era of casual dressing that has been coming up may be here to stay. For Drake's, whether through collaborations or it's relaxed aesthetic, this means there is an opportunity. "I think right now provides a really interesting time and possibility with the rest of Savile Row to see how we can take the suit forward."