U.S. Soccer Is Changing. 'The Movement' Documents All of It
The web series investigates the issues at the core, and at the margins, of the sport.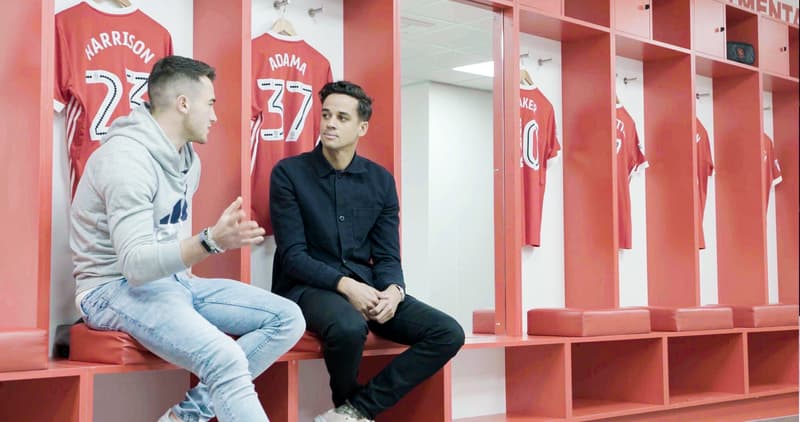 What do the Mormon church, Paul Rudd, Montreal underground rap and orcas all have in common? Soccer, it turns out.
The Movement, a Major League Soccer (MLS)-sponsored web series, examines these less obvious aspects of soccer culture — including the relationship between the Mormonism and Real Salt Lake, how the Seattle Sounders are fighting to save orcas, a Quebcois rapper on his appreciation for the Montreal Impact, and a Sporting Kansas City spotlight revealing Paul Rudd as a fan of the team.
The Movement's host Calen Carr, a former forward and winger for the Chicago Fire and Houston Dynamo, began working with the MLS digital media team to develop the show's concept after his playing career came to an end. He remembers the original pitch as a travel show exploring Major League Soccer's various markets, highlighting its players and the surrounding communities. "I think those early conversations [were] actually pretty close to what the show still is," Carr says. "Kind of looking more at the culture around the game than, you know, what happens between the lines of the field."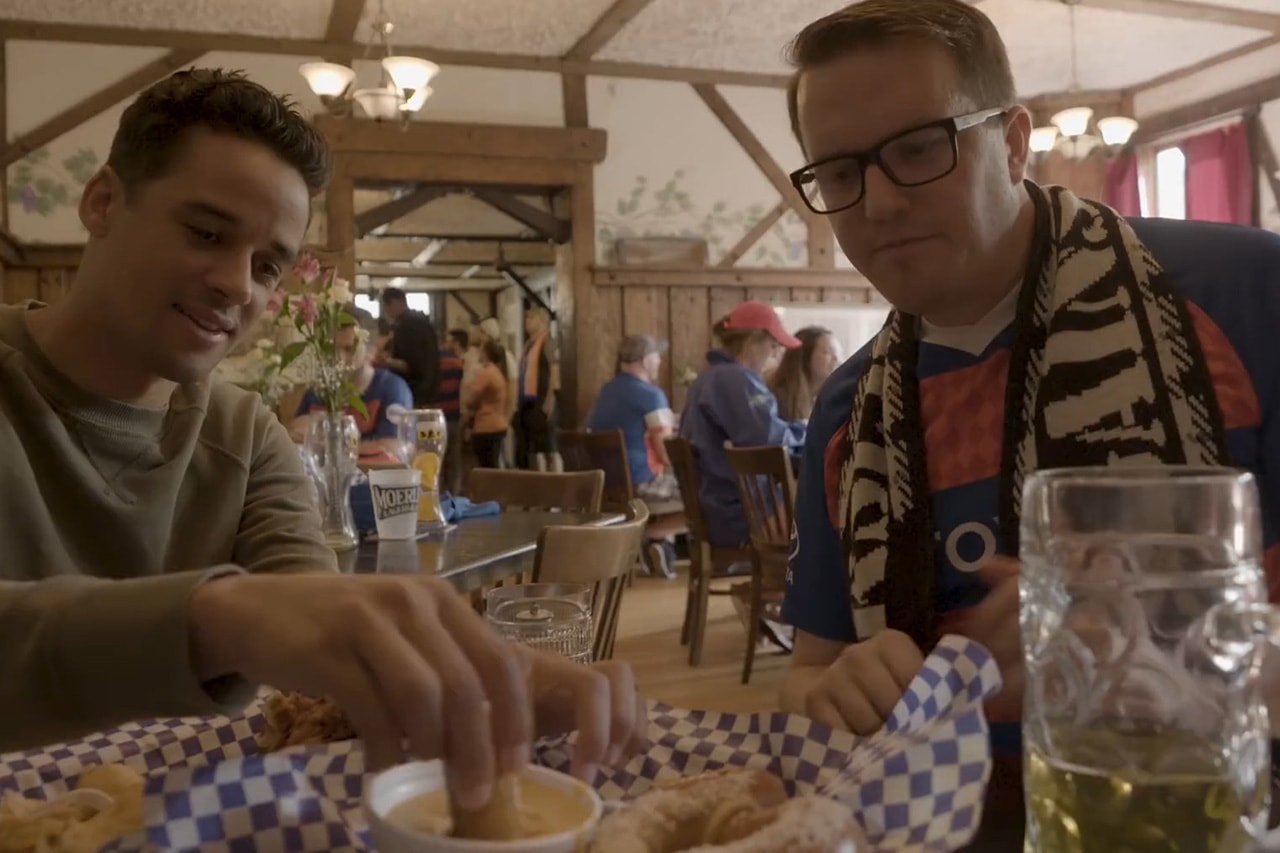 Carr visits Cincinnati to go through the city's underground beer tunnels and discover how its German roots connect to the rise of soccer.
Across four seasons and 34 episodes, The Movement has examined a bold range of topics since the series began in 2016: an episode on the Vancouver Whitecaps hones in on the relationship between the team and First Nations communities in Western Canada; an episode on the D.C. United focuses on the history between soccer and the civil rights movement, by way of Howard University's men's soccer team.
While U.S. sports culture is all but dominated by the NBA and NFL, professional soccer has still managed to make an impact — even if it's not always obvious. "That's kind of the thing: pointing out what's right below the surface, what isn't always apparent. We always find soccer is everywhere," says The Movement's director Daniel Cheatham.
"There's long been this idea of 'shut up and dribble.' Everyone across sports now has pushed back on that."
"We like to say it's like jazz," he adds. "We start with a topic, but when we get into a market we try to leave it as open ended as possible."
The most recent episode, filmed prior to the COVID-19 outbreak, covers the aftershocks of the 2019 Walmart shooting in El Paso, Texas, particularly how the community rallied behind a local youth soccer team. On the day of the shooting, the El Paso Fusion U-12 girls team was gathered in the parking lot for their first fundraiser; five parents and two coaches were wounded, and a grandfather of one of the girls was killed.
"It's just really sad that I think that might have been the second or third episode we've done that had to deal with gun violence in America," Cheatham said. "When we talk to the players, very often they're not interested in talking about the game or their performance or any of the sports stuff. They want to talk about things that matter — things that are in their communities and affect their families."
In as much as The Movement examines soccer's less obvious undercurrents, the show also provides a platform for players and fans to discuss, heal from, and take action on issues like gun violence. "There's long been this idea of 'shut up and dribble,'" Carr says of the scrutiny, and punishment, professional athletes often receive for speaking out. "Everyone across sports now has pushed back on that."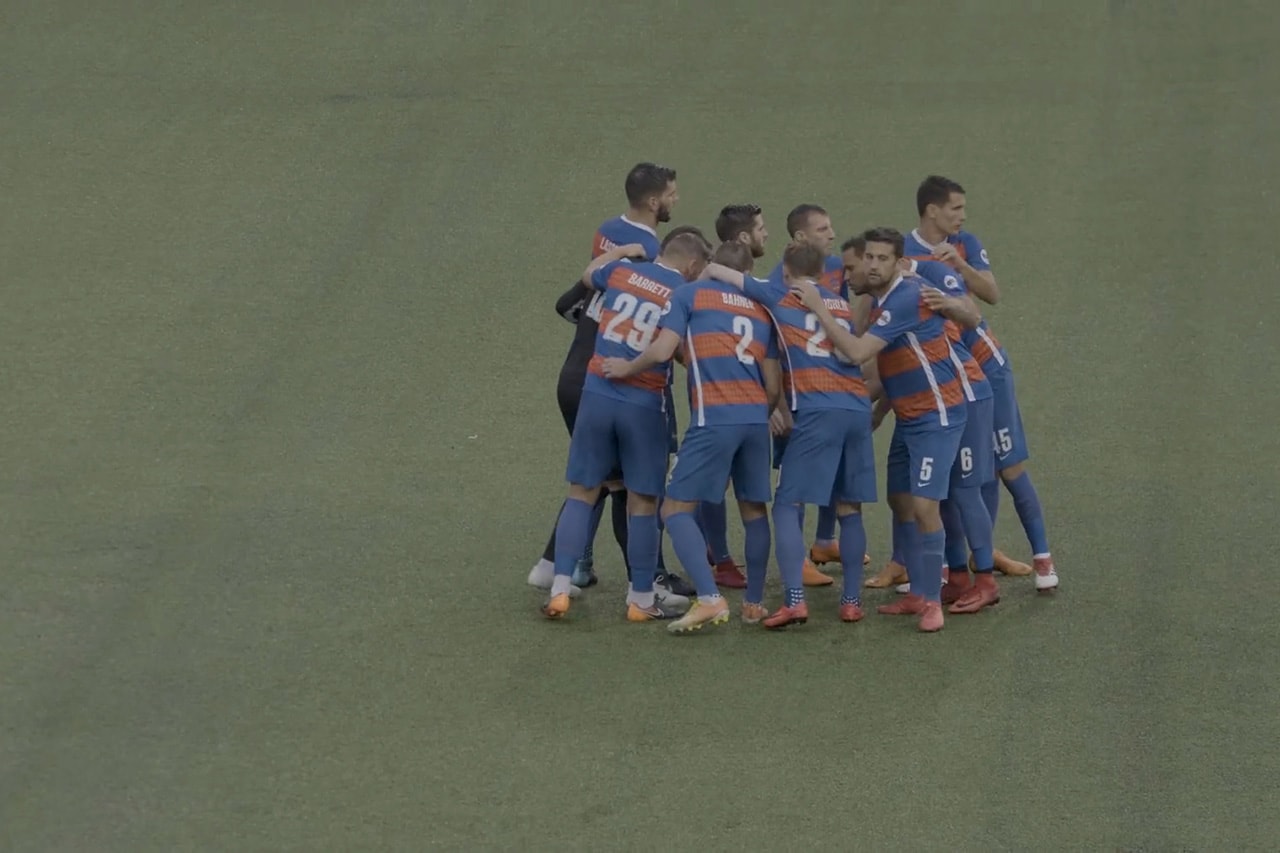 FC Cincinnati of MLS break the huddle.
This July, over 170 MLS players and staff stood in protest for eight minutes and 46 seconds with their fists raised in the air at the MLS Is Back tournament in Orlando. The protest was led by the Black Players for Change, which calls upon the MLS to increase diversity in executive and coaching leadership, implement anti-bias training and improve outreach and youth development for communities of color, among other initiatives. Players and MLS staff have since continued their protests, recently postponing five matches in the wake of the police shooting of Jacob Blake.
"For a long time, these conversations within MLS have been happening behind-the-scenes, whether in a locker room or in private conversations," Carr says. "Soccer in America is a predominantly white upper class, sport, and there have been barriers to entry for a lot of Black and Brown communities across the country. So I think, as a result of that, the voices of those communities haven't necessarily always been heard."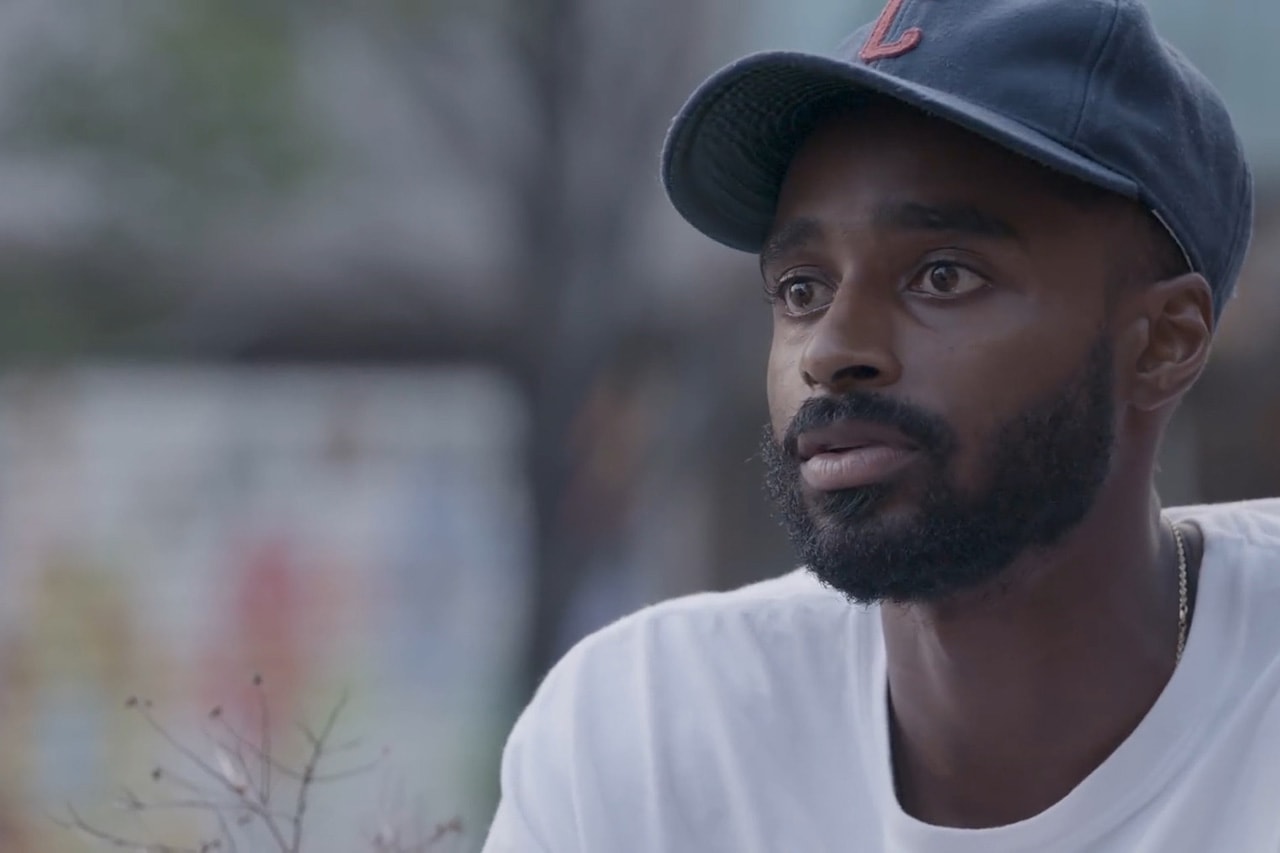 Philadelphia Union midfielder Warren Creavalle discusses access to soccer for Black communities in 'The Movement' episode in Chester, Pennsylvania.
During the MLS is Back tournament and the coinciding protests, many of the athletes and team staff wore pre-match tops designed by Warren Creavalle, a Philadelphia Union defender and co-founder of the eponymous clothing brand Creavalle, who has also appeared on The Movement. The shirts, designed in collaboration with adidas and MLS, deliver an unequivocal message of solidarity with the Black Lives Matter movement: "To be clear, this is not your distraction. It's not your escape from real life. For some, this is everyday life. This is not politics, it's not black vs. white. It's human RIGHTS," reads a portion of the text on the back of the shirt.
Crevalle says the resistance towards allowing sports figures to engage in conversations about anti-racism and social justice stems from "the overall commodification of the athlete, treated more as a product than a person."
"I think we were really adamant about that, kind of meeting that head on, being really clear about this isn't their distraction," Crevalle continues. "This is everyday life for us. We don't we don't get to leave the field and stop being Black because we play on TV. A cop doesn't doesn't care about that."
1 of 3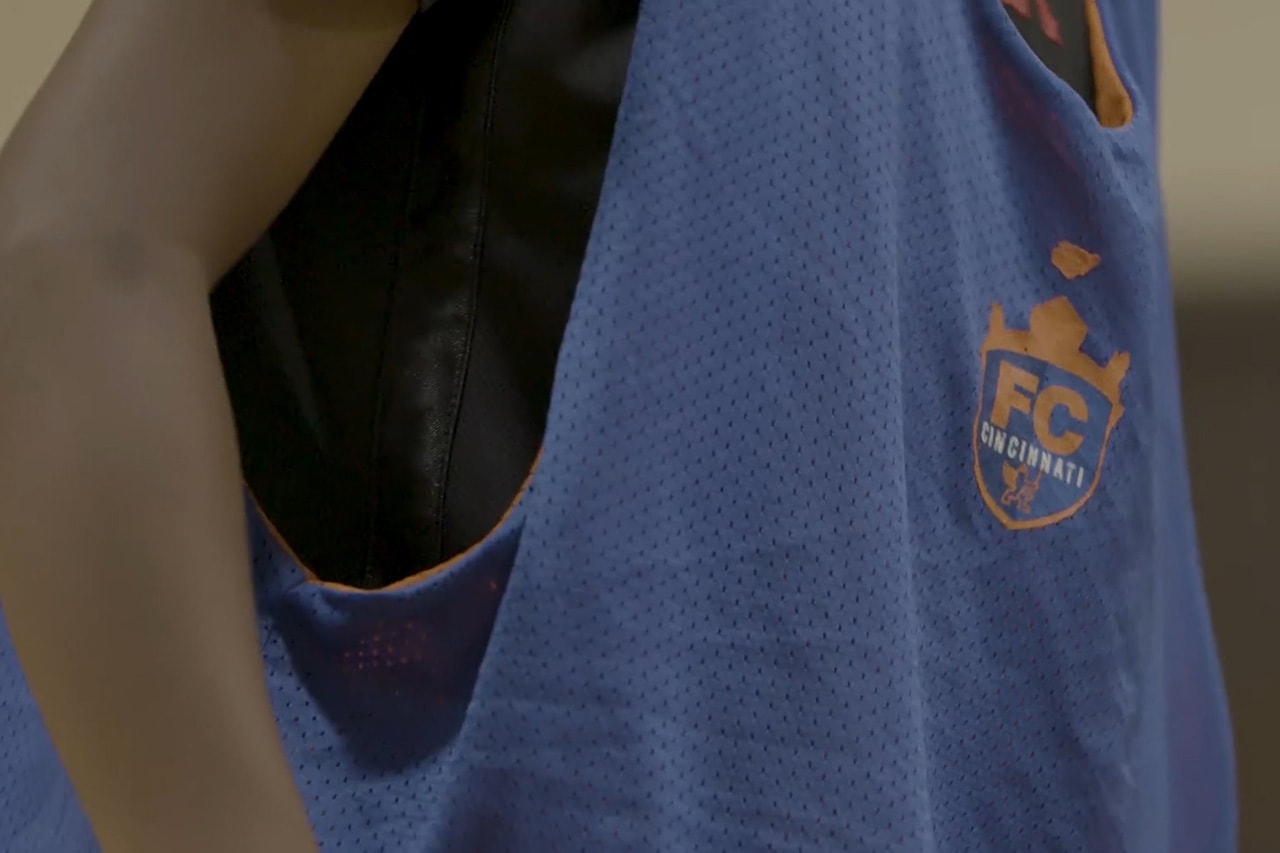 FC Cincinnati local clinic in the West End neighborhood of Cincinnati, Ohio.
2 of 3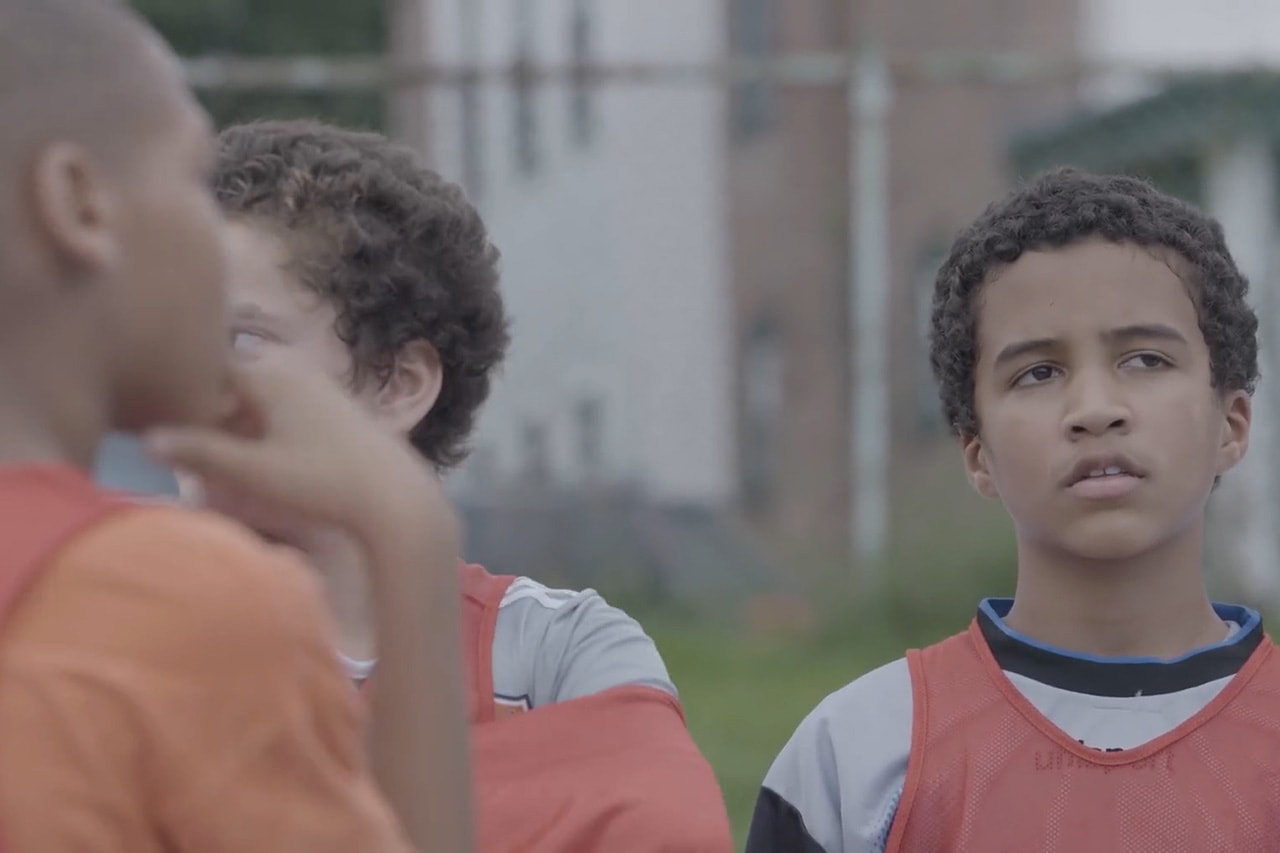 Design FC program introduces soccer kit design as a means to speak on social issues for kids in Chester, Pennsylvania.
3 of 3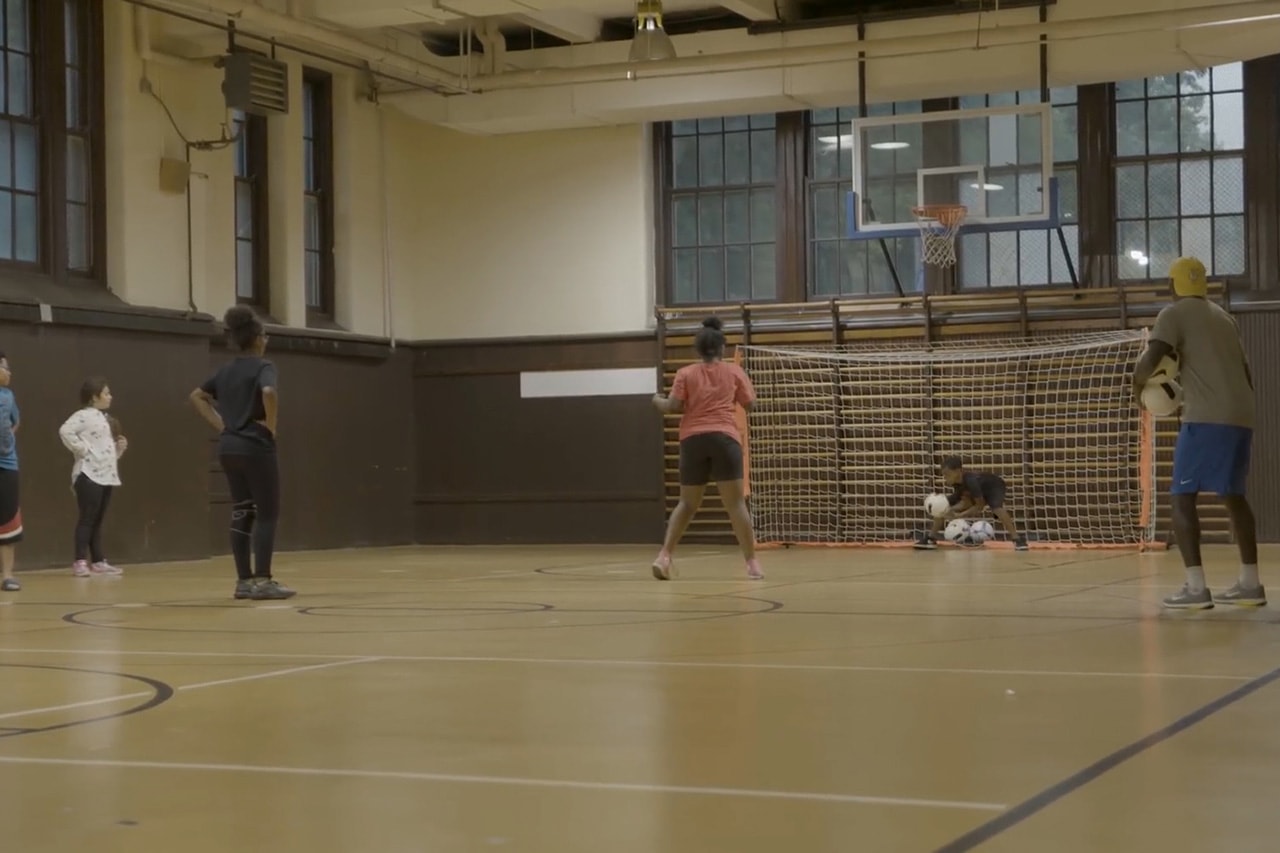 Free play pick-up soccer in Cincinnati's West End neighborhood run by FC Cincinnati.
This diversity within MLS, especially contrasted with the homogeneity of elite soccer clubs in the U.S., makes it a natural catalyst for the conversations The Movement seeks to spark about racial injustice, cross-cultural community building, and leveling the playing field in sports. MLS is the most internationally diverse professional sports league in North America, with an exceptionally young roster of players from 73 different countries in 2019.
"You could certainly tell human interest stories and player stories through other sports, but it just doesn't have the global ramifications and the diversity and like the level of intrigue and tolerance that soccer has," Cheatham says.
"We don't we don't get to leave the field and stop being Black because we play on TV."
Though filming for The Movement has stalled due to the COVID-19 outbreak, Cheatham and Carr are finding new avenues for keeping the series afloat.
The Movement's upcoming podcast (with cover art also designed by Creavalle) features interviews with members of the Black Players for Change, including Portland Timbers striker Jeremy Ebobisse and Philadelphia Union defender Ray Gaddis. "He's from Indianapolis, he plays for Philadelphia," Carr says of Gaddis. "He told me he was going to protests in Indianapolis like every day — and then more players were going to protests. So I just started recording a lot of those interviews remotely."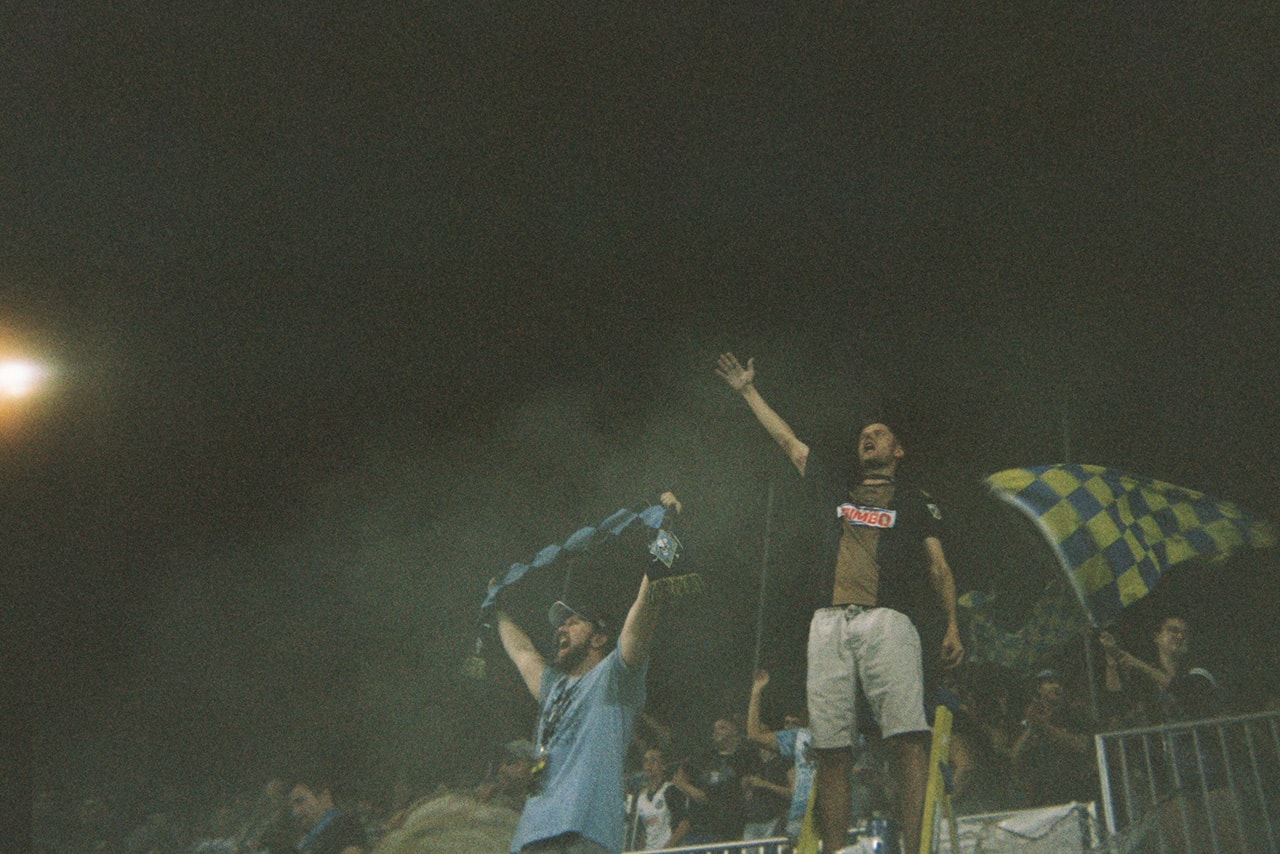 Sons of Ben supporters group at a Philadelphia Union match in Chester, Pennsylvania.
Carr said this first episode will cover the lead-up to the protest in Orlando and the Black Players for Change's continued work — as well as the long, tragic history of police brutality and murder of Black people across the U.S.
"Athletes themselves are doing such a good job of speaking out. I mean, there's a long, long history of that. When the Black Players for Change went out there, they acknowledged the 1968 Olympics and the protests that happened there," Carr said. "Sadly, you know, we're all still fighting against a lot of the same issues that people were fighting for 50, 60 years ago. But seeing this happen across sports, it has been one of the more hopeful things."