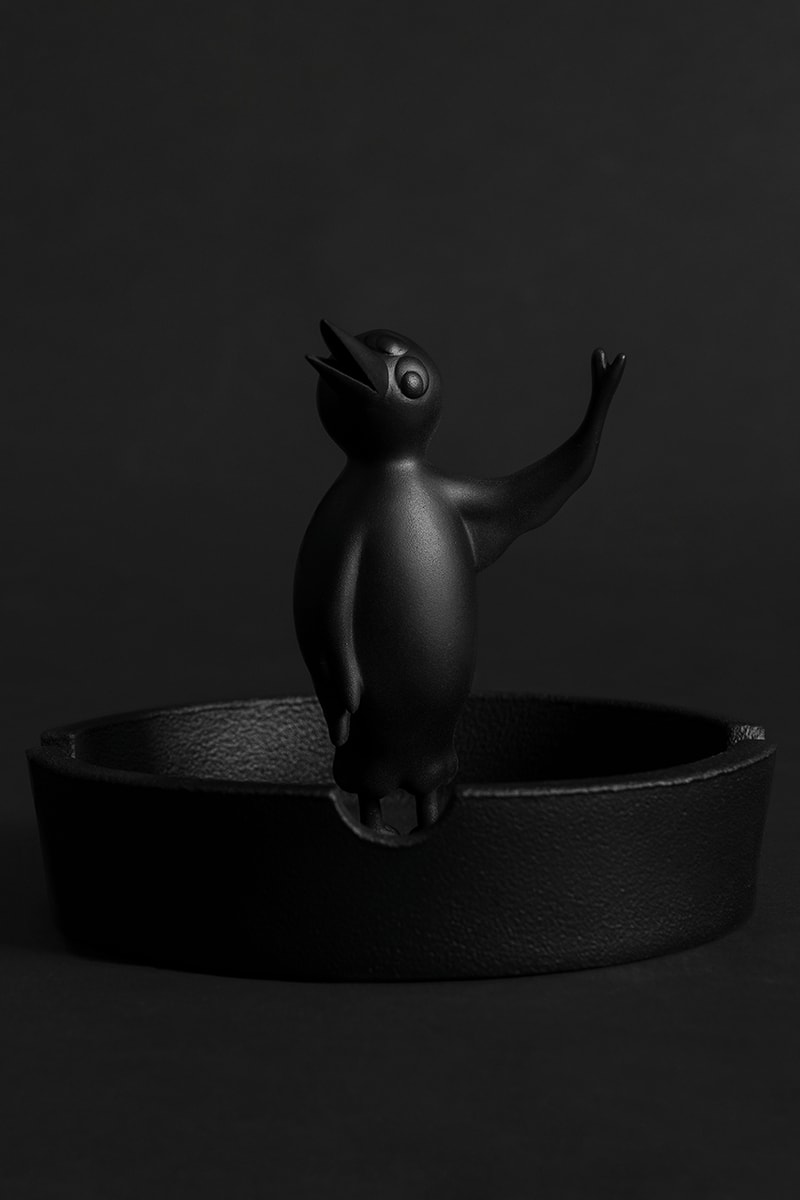 1 of 5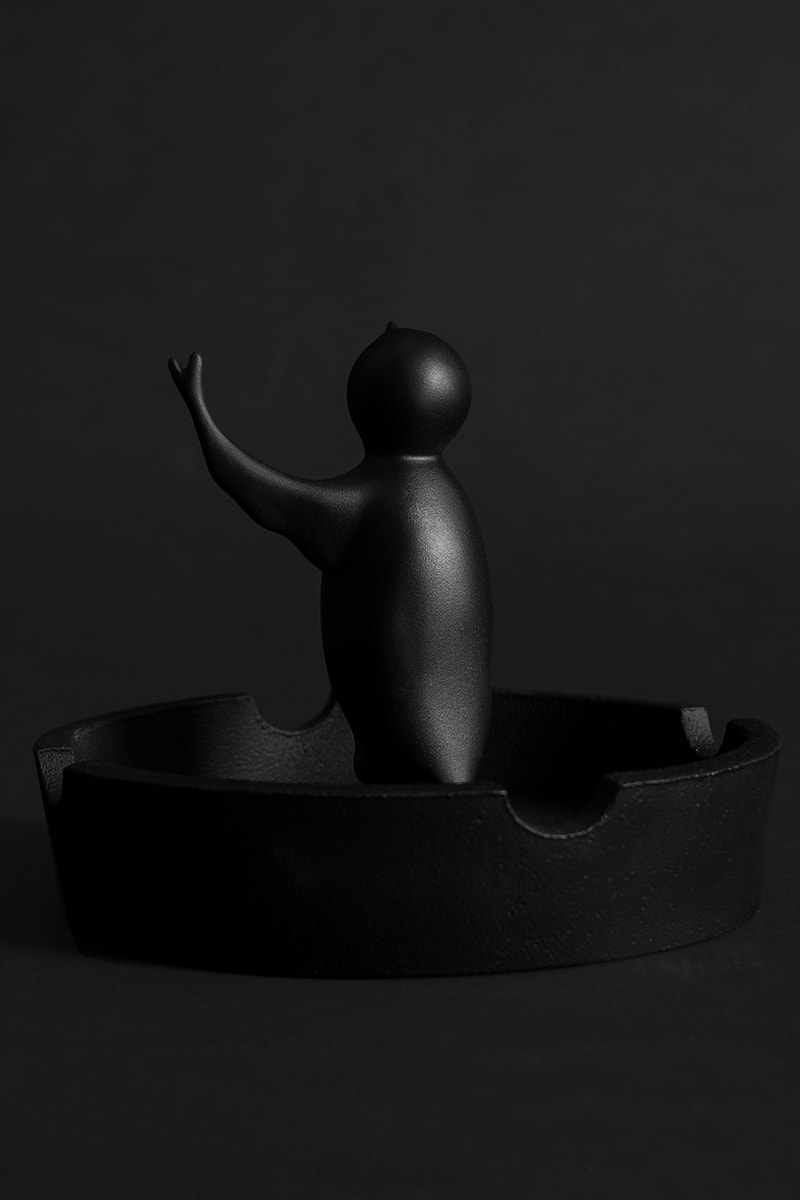 2 of 5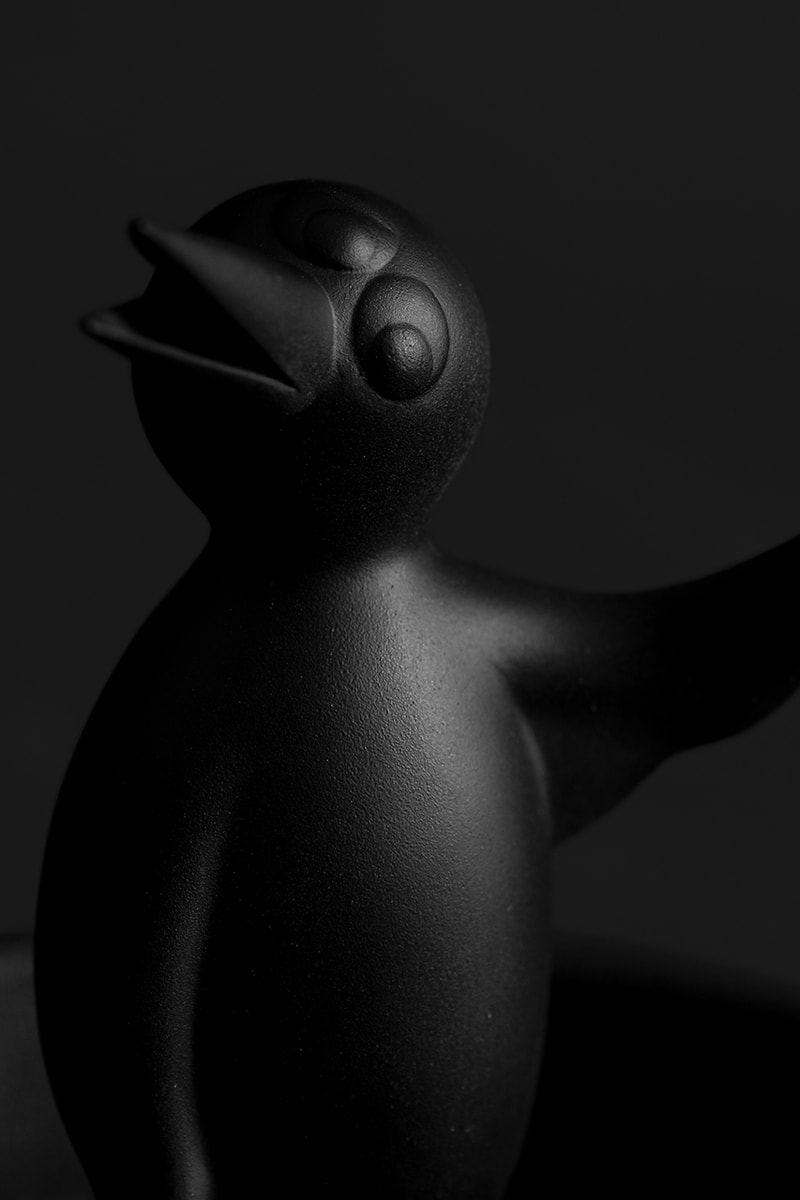 3 of 5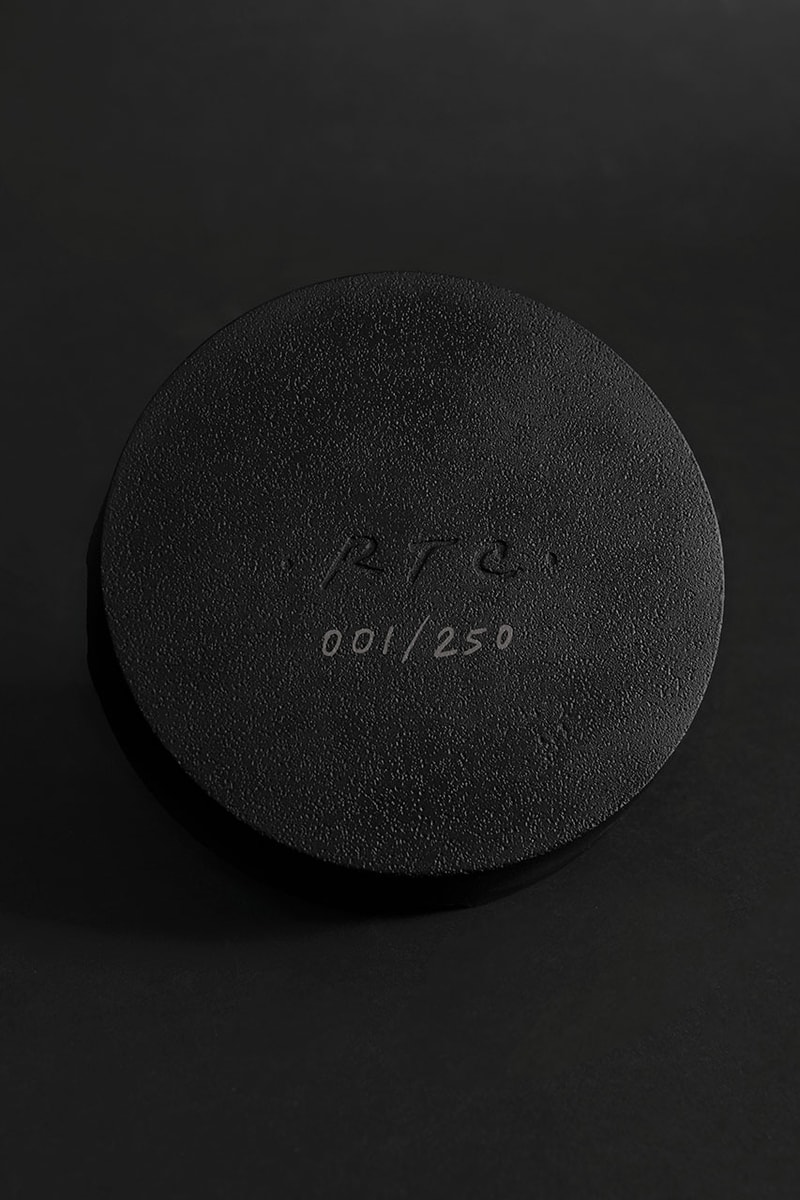 4 of 5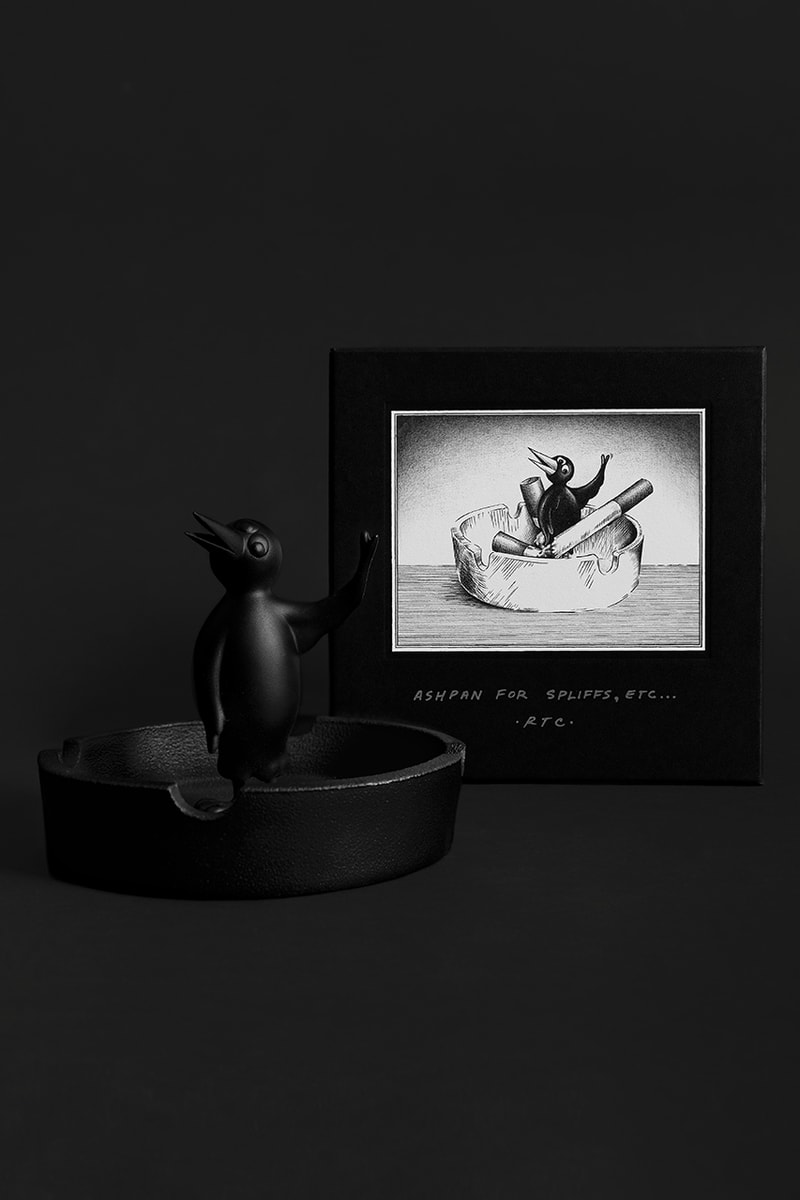 5 of 5
Ryan Travis Christian's AllRightsReserved Sculpture Is an Elevated Ashtray
'ASHPAN FOR SPLIFFS, ETC' places one of Christian's illustrative birds front and center.
---
AllRightsReserved's "MEET PROJECT" is an invitation for an artist — usually one who doesn't specialize in sculpture — to realize their two-dimensional artwork as a physical creation. Its latest installment recruits Ryan Travis Christian to realize a bronze "ashtray" with one of his illustrative birds, dubbed ASHPAN FOR SPLIFFS, ETC.
Specializing in evocative charcoal renderings, Christian is new to the realm of sculpture. This debut creation stands just over 5 inches tall, with a weighty ashtray-inspired base grounding a bird in its center, realized exactly like the corresponding artwork on the front of the box. Executed in a dark graphite shade, the sculpture evokes an impression similar to Christian's typical output.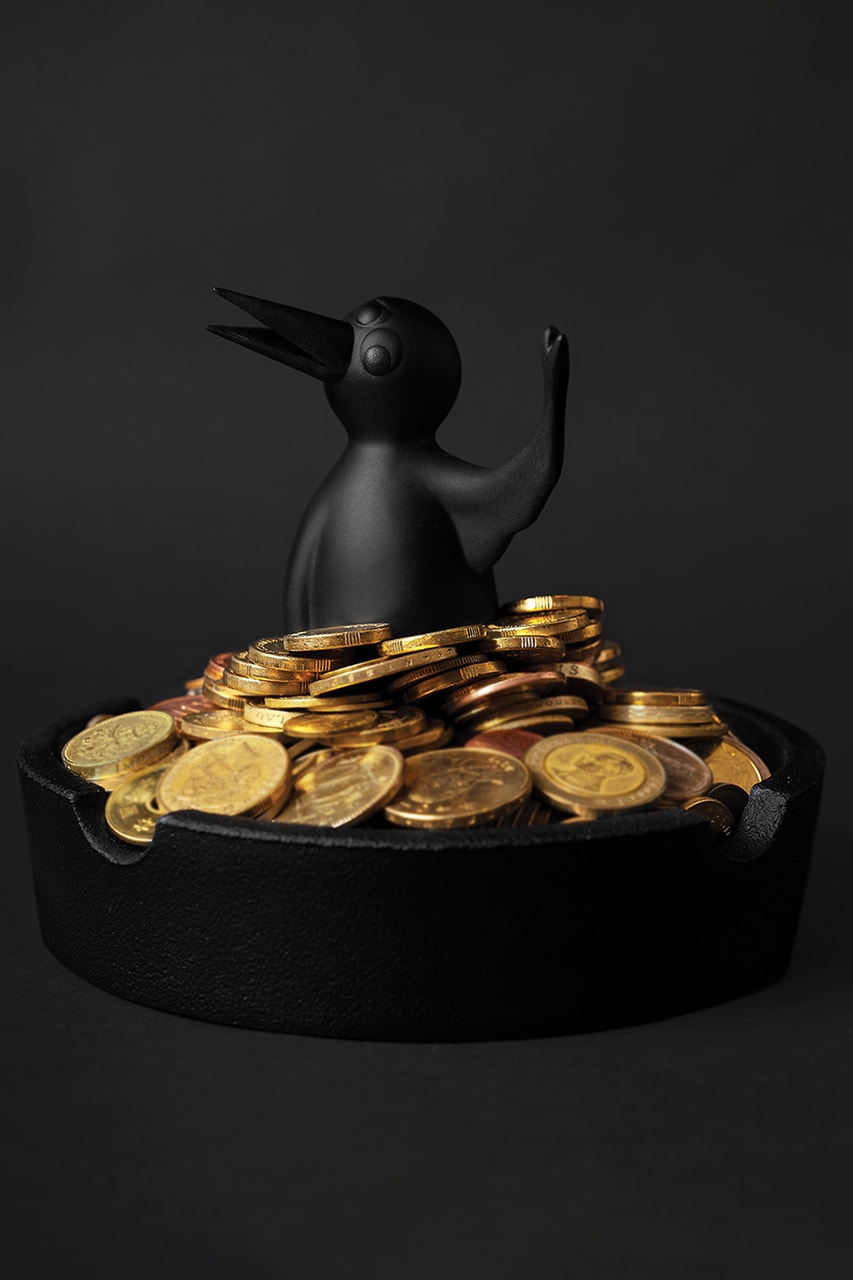 "Birds are funny, weird, goofy, beautiful, and I always thought it is amusing how people tend to project themselves onto them," Christian explained in a statement. "If someone can find amusement or humor in my work, then I think I have done a good job."
Ryan Travis Christian's ASHPAN FOR SPLIFFS, ETC will launch in an edition of 250 on AllRightsReserved's web store September 18 for $900 USD apiece.
Most recently, Christian joined Case Studyo's sports-inspired "EXTRA TIME" exhibition.