Ryan Travis Christian Explores Dark Themes in Chilling New Drawings
As part of a new solo exhibition entitled "BANG BANG PLAY."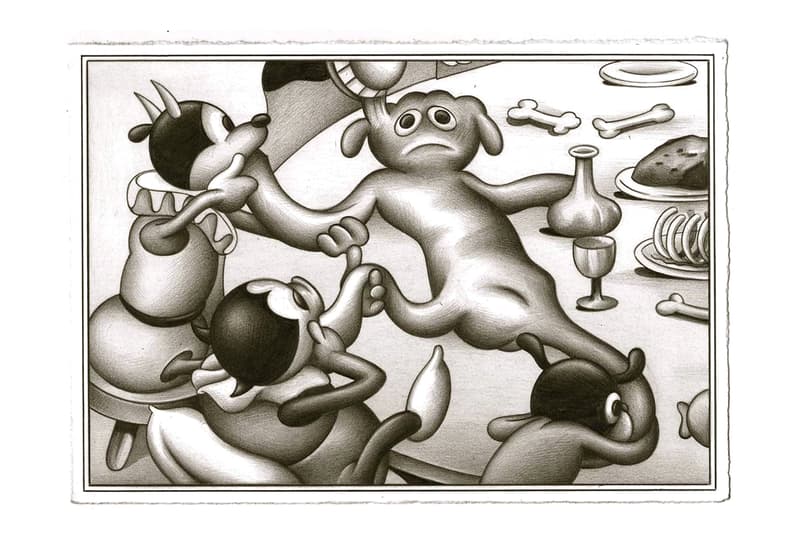 1 of 5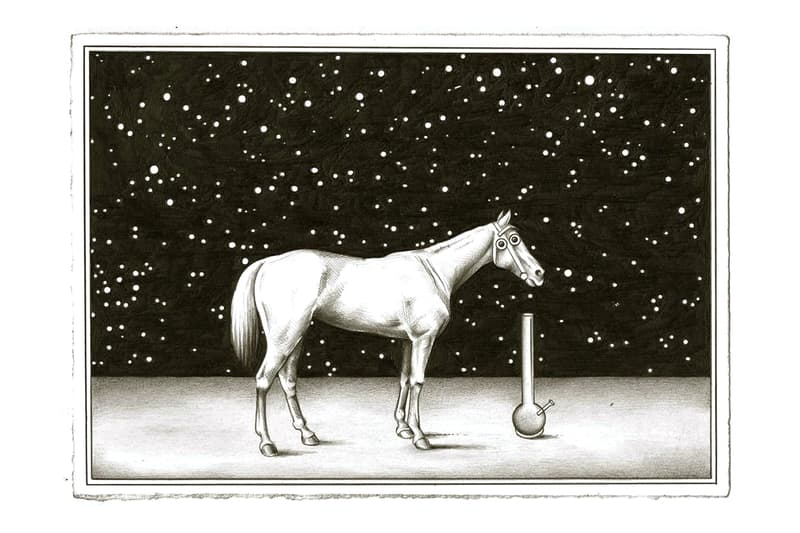 2 of 5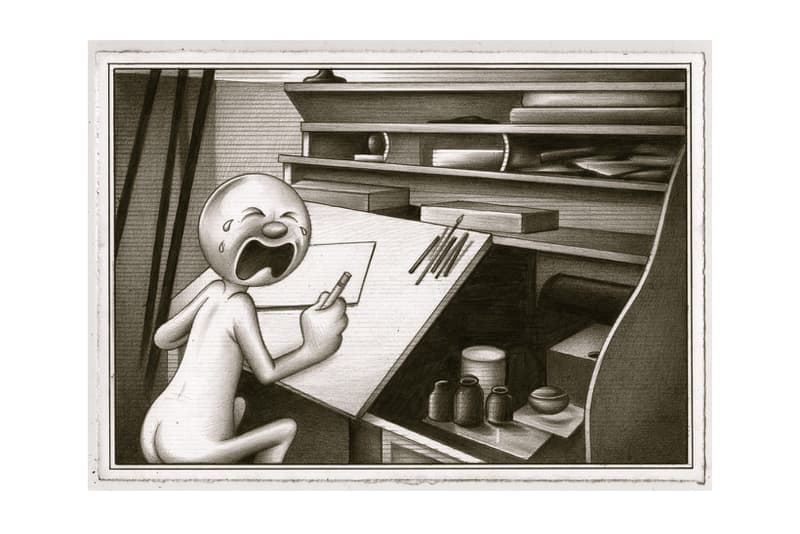 3 of 5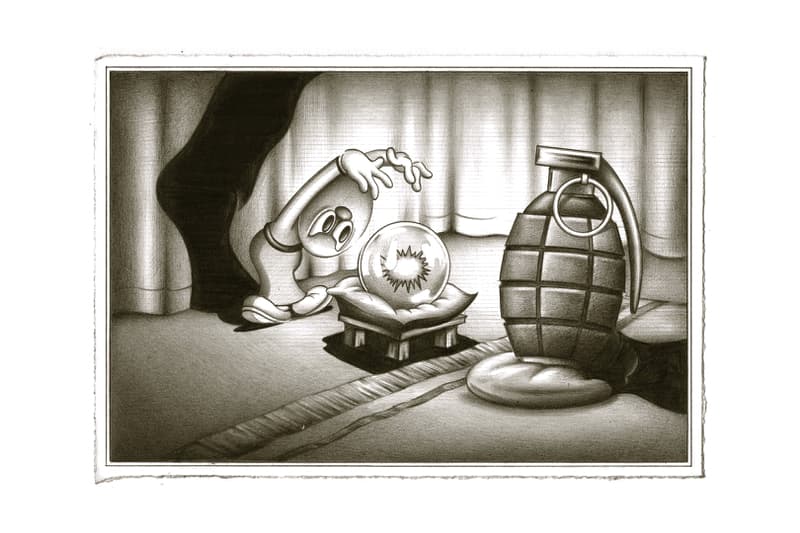 4 of 5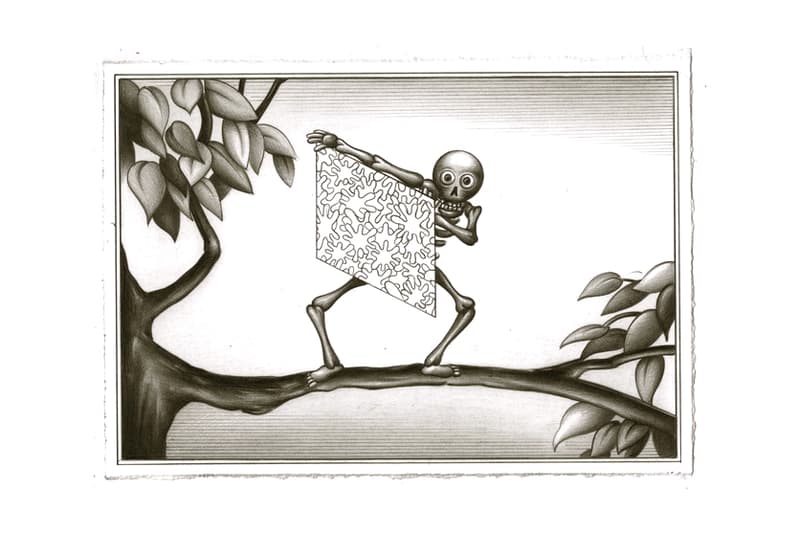 5 of 5
Galería Javier López & Fer Francés recently launched its new exhibition space in the Chamberi district of Madrid. For its inaugural presentation, the gallery displays a dynamic series of intricate charcoal drawings by Oakland-born artist Ryan Travis Christian for the exhibition entitled "BANG BANG PLAY." The show coincides with the gallery's participation in the ARCOmadrid 2020 contemporary art fair.
Christian's high-contrast compositions completely take over the fledgling white-walled space. Across the pieces, the artist explores diverse themes including depression, drugs, fear, sex, and politics to name a few. His subjects are as varied as the themes, injecting dark humor in 1930s-inspired depictions of horses, skeletal figures, as well as his signature round-headed characters in new whimsical scenarios.
"BANG BANG PLAY takes us into a black-and-white world of drawings that are not animated but are full of movement, presenting stories that are strange, violent, chilling, sexual…" the gallery described in a statement.
View select works from the exhibition above and then visit Galería Javier López & Fer Francés' website for further details. The show is on view until April 15 at the address below.
For more dark subject matter, check out Peter Saul's brightly-colored paintings at the New Museum in New York City.
Galería Javier Lopez & Fer Frances
Calle Guecho, 12, B, 28023
Madrid, Spain