Japan's Life-Sized Godzilla Statue Is Starting to Take Shape
Proving to be a worthy opponent for the life-sized Gundam.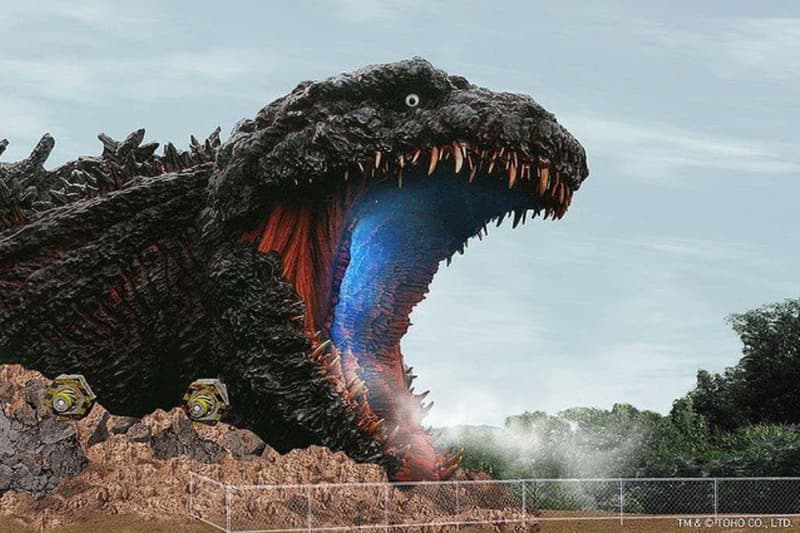 Known as the land of manga and anime, Japan has recently built a life-sized, moving RX-78-2 Gundam, but the nation has decided that it's not going to stop there. Turning to another beloved character of massive proportions, it was announced near the end of last year that a life-sized Godzilla statue would be constructed on Awaji Island of the Hyogo Prefecture in Japan.
Originally scheduled to open this summer, construction was delayed due to the ongoing coronavirus pandemic, but new photographs that have surfaced show that progress has been steady, with the giant lizard king coming together nicely. When fully built, the massive statue will span over 390 feet long, proving to be a worthy opponent against the Gundam itself.
There's currently no new opening date yet for the attraction, but you can take a closer look in the gallery above during the wait.
Elsewhere in design, LEGO is releasing a Batwing set from Tim Burton's 1989 Batman film.
等身大のゴジラが現れるという、前代未聞のプロジェクトを発表させていただきました!
写真は1/20サイズ模型。

2020年夏、淡路島 #ニジゲンノモリ にオープンします!お楽しみに!https://t.co/CQMLbvGxjl#Godzilla pic.twitter.com/2g4YOkFl3a

— ゴジラ (@godzilla_jp) October 31, 2019
・・・まさに人知を超えた大きさ。

続報をお待ちください!#ゴジラ #Godzilla #淡路島 #ニジゲンノモリ pic.twitter.com/JTcWRGnoug

— ゴジラ (@godzilla_jp) August 7, 2020
Work on the life size Godzilla statue on Awaji island is coming along smoothly ? ? https://t.co/fB5FfY5WAa

— Being Kansai (@BeingKansai) September 20, 2020
早起きして淡路島へ
出来上がり前のゴジラがデカい。 pic.twitter.com/5roHnblu4g

— TAK MAD (@merchandise77) September 21, 2020
#Godzzila#淡路島
『ゴジラミュージアム』建設中 pic.twitter.com/OHgLocJgJs

— kazz50 (@horohoro_no_mi) September 21, 2020
ゴジラ建設中 (@ 兵庫県立淡路島公園 in 淡路市, 兵庫県) https://t.co/LB3j6ebaXf pic.twitter.com/zljlF6kyyi

— Masahiko OHKUBO (@mah_jp) September 19, 2020
淡路島にゴジラ 製作中 pic.twitter.com/BwKDAjxn03

— りく (@riku2006) September 20, 2020
ワンコさんの散歩に連れてきたら
ゴジラさんの顔部分の足場外されてた! pic.twitter.com/aCEBEGF5F3

— ★shine (@7shine7) September 21, 2020