Jeweler Crafts Opulent $1.5M USD Diamonds and Gold Mask
Already sold.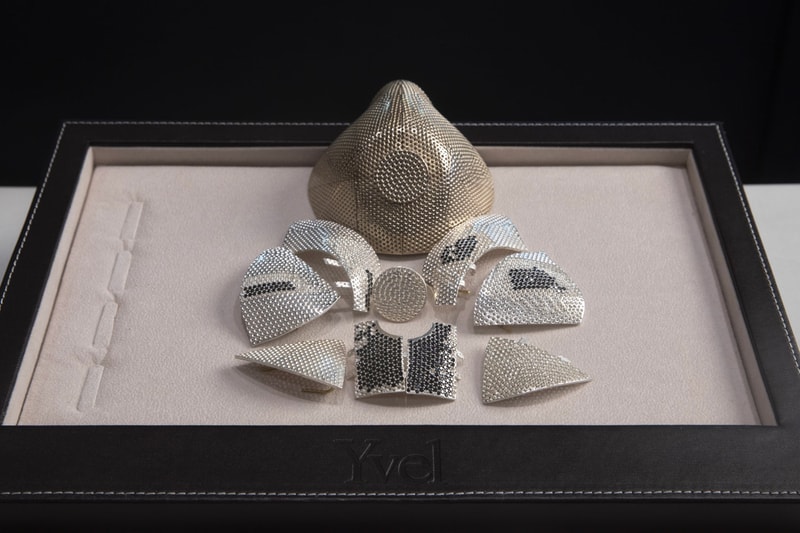 According to reports, Israeli jewelry company Yvel recently received a request to craft the most expensive face mask ever.
"Money maybe doesn't buy everything, but if it can buy a very expensive COVID-19 mask and the guy wants to wear it and walk around and get the attention, he should be happy with that," Yvel owner and designer Isaac Levy said. The unidentified buyer has been described as a "Chinese businessman living in the United States."
Priced at a whopping $1.5 million USD, the face-covering is constructed of 18-karat white gold mask and completely covered with 3,600 white and black diamonds. Weighing just over half a pound (270 grams), the mask is outfitted with N99 filters, that protect against at least 99 percent of airborne particles.
Speaking on the incredibly expensive project, Levy noted, "I am happy that this mask gave us enough work for our employees to be able to provide their jobs in very challenging times like these times right now."
Check out the $1.5 million USD diamond and gold face mask above.
LOOK: An Israeli jewelry company is working on what it says will be the world's most expensive coronavirus mask, a gold, diamond-encrusted face covering with a price tag of $1.5 million. | ?AP Photo/Sebastian Scheiner https://t.co/pfpTeHRhhI pic.twitter.com/I2EV7eqkEd

— Inquirer (@inquirerdotnet) August 10, 2020
In case you missed it, BAPE combats COVID-19 with its new ABC NEON CAMO Face Mask & Case release.