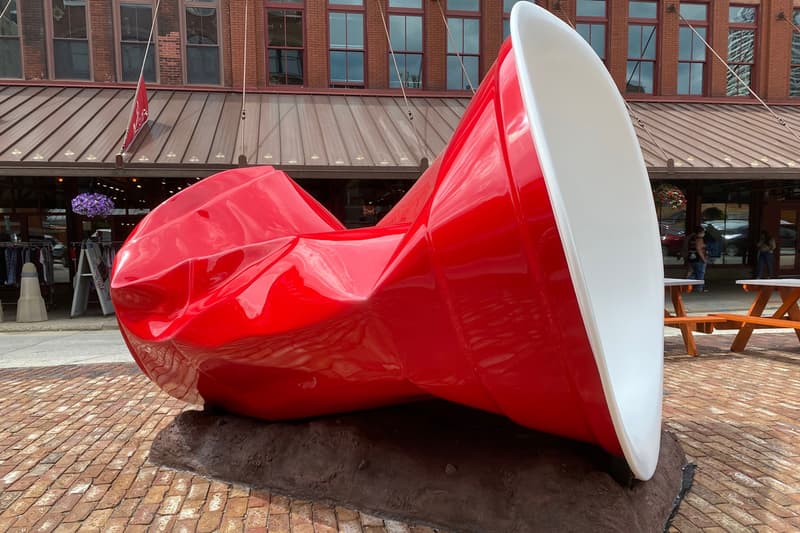 1 of 4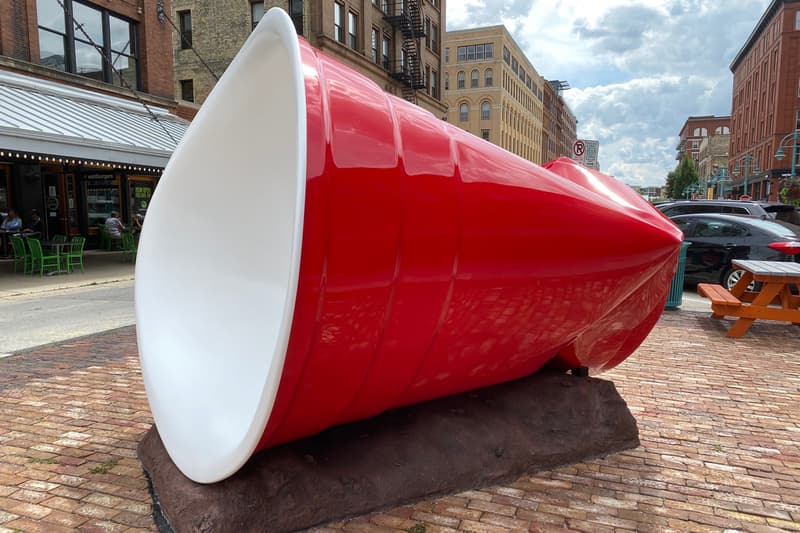 2 of 4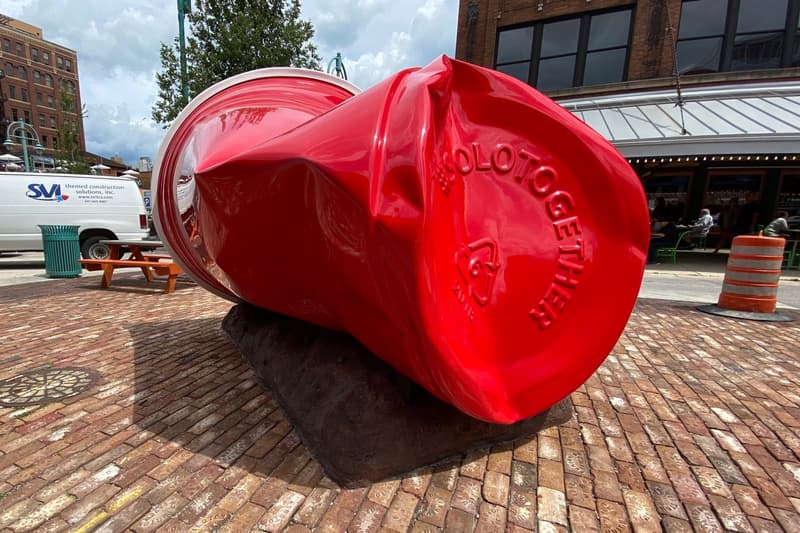 3 of 4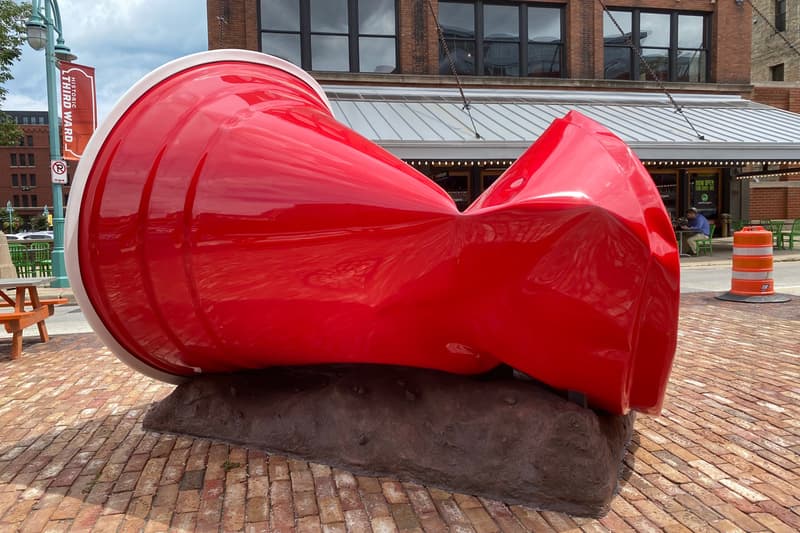 4 of 4
A 10-Foot-Tall Red Solo Cup Has Been Erected in Milwaukee
As part of the annual Sculpture Milwaukee festival.
---
A red solo cup is the unofficial, must-have receptacle for house parties, barbecues and tailgates. But for artist studio and workshop Paula Atelier, it's an exemplary art muse to help raise awareness on consumption, waste, pollution and reuse. The atelier recently erected a ten-foot-tall red solo cup sculpture titled JOKESTER as part of the annual Sculpture Milwaukee festival — an event established in 2007 that attracts art enthusiasts, tourists and families to the downtown district of the Wisconsin city.
"The signature 10-foot red sculpture acts as a stop sign, encouraging individuals to pause and examine how we shape our world, how our world shapes us, and the marks we leave behind in transient moments," said Paula Crown Atelier. "Crown's giant red cup, crafted to perfectly mimic the throw-away culture we live in, becomes a shameful reminder of how we treat Mother Nature."
Crown's sculpture is among many art contributions for the festival. Other highlights of the event include sculptor Jim Dine's giant intricate bust called Jim's Head with Branches, multi-media artist Thomas J. Price's Within the Folds (Dialogue I) 2020 cast silicone bronze artwork, as well as German artist Anna Fasshaur's Pop-is Tallulah Rapsody aluminum piece. Sculpture Milwaukee's guest curators for 2020 include Michelle Grabner, Lisa Sutcliff from the Milwaukee Art Museum, and Mary Jane Jacob of School of the Art Institute of Chicago.
Get a closer look at JOKESTER in the slideshow above and then visit Paula Crown Atelier's website for more details. You can also find all participating artists for Sculpture Milwaukee 2020 here.
Elsewhere in art, take a look at this week's Art for Your Home.
Sculpture Milwaukee
E Wisconsin Ave
Milwaukee, WI 53202