Jimi Hendrix's Vintage Guitar Auctions for Over $200K USD
A Japanese electric sunburst from the '60s.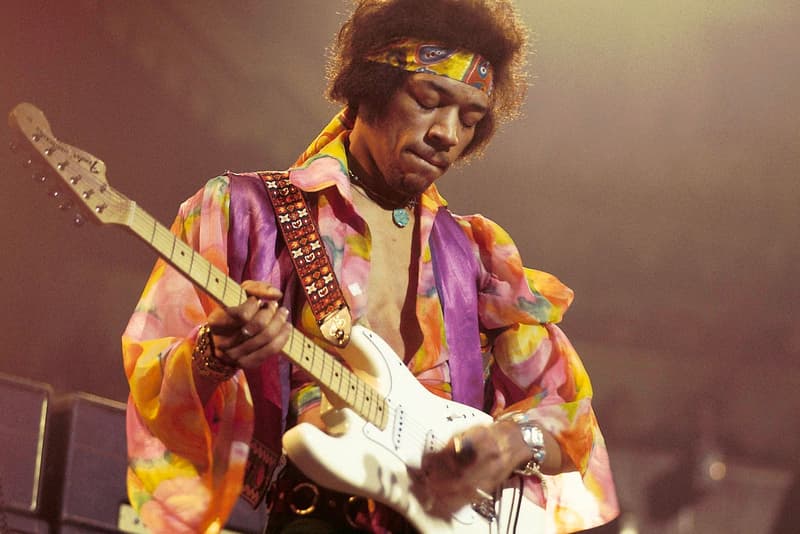 Jimi Hendrix's personal guitar recently sold on GWS Auctions for $216,000 USD. The prized item is a Japanese sunburst electric guitar from the '60s and has been described as being in "well-loved condition" with "no strings."
Noted on GWS Auctions' website, the guitar was played by the rock legend just after "returning home from the U.S. Army in 1962." According to the auction company, Hendrix performed with the guitar after moving to Clarksville, Tennessee from Fort Campbell, playing at venues like Cafe Wha and the Cheetah Club. He played alongside the likes of Wilson Pickett, Tina Turner, Sam Cooke, Slim Harpo and Jackie Wilson for a few years before making his move to New York in 1966. The guitar later fell into the hands of his friend Mike Quashi when he decided to start his Experience band in the U.K. Along with the signed guitar, the winner of the bid will also get a "notarized letter of provenance from Quashie and "a statement from the collector who spoke with Mike Quashie before he passed."
In case you missed it, Kurt Cobain's MTV Unplugged guitar auctioned for a whopping $6M USD.