Armani Caesar and Benny The Butcher Tag DJ Premier for "Simply Done"
A new offering from the First Lady of Griselda Records.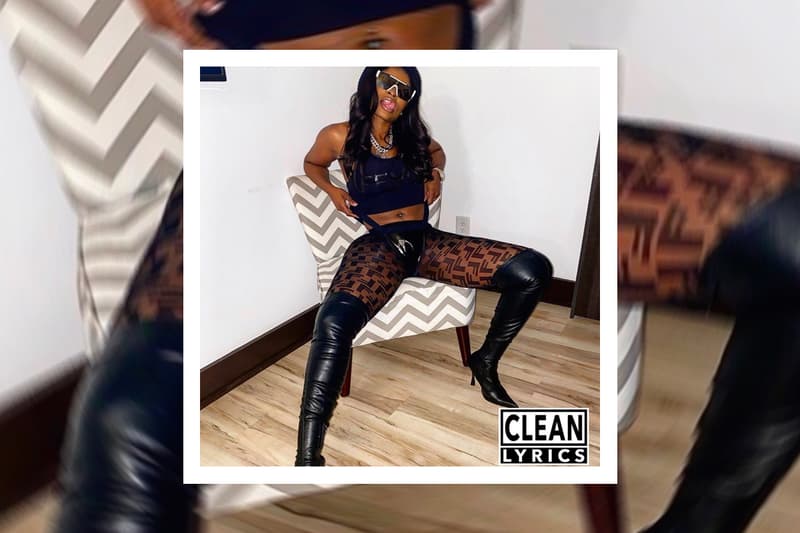 Armani Caesar, dubbed as the First Lady of Griselda Records, and Benny The Butcher ride over a DJ Premier beat for her newest single, "Simply Done."
The two rappers lay out clear and concise flows over the stunning boom-bap production, offering a powerful and commanding tone that clearly reflects what Griselda is all about. Spitting confident lines like "If you a weak b*tch you gonna hate me/An insecure b*tch can't take me," Caesar continues to introduce herself as a force to be reckoned with it while adding her own flavor to the genre.
Caesar, who also hails from Buffalo, NY, joined the Griselda family in March 2020 after she ran into Butcher and Conway The Machine at a local studio. "I went into the studio to inquire about some studio time because I saw a flyer," she told The Source. "I remember Benny was in there writing to this song and I was in the lobby part, so I ended up writing something to the song. Somebody ended up hearing me spit it. Then it spit it for the owner, then Benny."
She went on to record her first mixtape but wasn't fully convinced about doing music full-time until Westside Gunn asked her to join Griselda. "[Gunn] called me and said yo I don't see anybody being the first lady besides you. We got the 716 (Buffalo area code) story and you dead nice," she said. "So what's up?"
Stream Armani Caesar, Benny The Butcher and DJ Premier's "Simply Done" on Spotify and Apple Music below.
In other music news, Freddie Gibbs and Machinedrum linked up for a new singled, "Kane Train."