Kodak Black Reportedly Threatening to Sue Walmart Over Knockoff Chain
Another rapper is not happy with the retailer.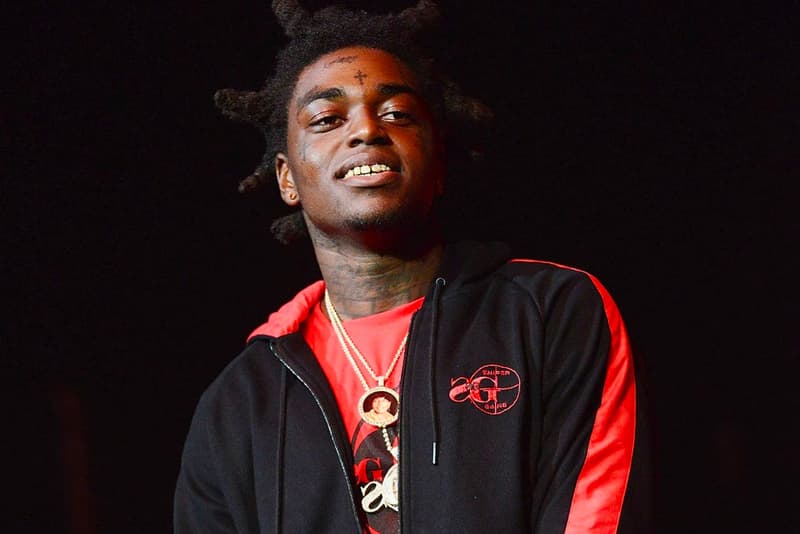 Shortly after Lil Baby found out Walmart was selling a knockoff of his chain, Kodak Black has now threatened to sue the retailer for selling a replica of his chain. From third-party seller WG Jewelry, the $40 USD chain was described as "Hip-Hop Fashion Icy Bling Sniper Gang Pendant w/ 11mm 20" White Gold Tone Half Iced Cuban Chain" and looks to be a complete replica of the Kodak's chain with a gold-tone and cubic zirconia rhinestones.
According to reports, Kodak's lawyer Bradford Cohen has stated, "The willful blindness of Walmart in regards to allowing 3rd party vendors selling on their platform, will come to an end. We cannot allow a company that knows fake items are being sold on their site to profit from those sales or pretend they don't know about it. We will hold them legally responsible if the items are not removed in 48 hours."
Although the replica chain has now been removed it is unclear if it is still available at physical Walmart outlets around the nation.
@Walmart Y'all Better Hope Y'all Can't Get Sued Because If So Sniper Gang About To Have Are Own Walmart ? SniperMart Coming Soon ? pic.twitter.com/mBECmNneAu

— 1804 JACKBOY ? (@Jackboy) June 23, 2020
In case you missed it, Kid Cudi recently announced his All Love No Shit Talkin podcast.