Disney CEO Assures Guests That Disney World Will Reopen "Responsibly"
Bob Chapek breaks down the steps the company is taking to ensure safety.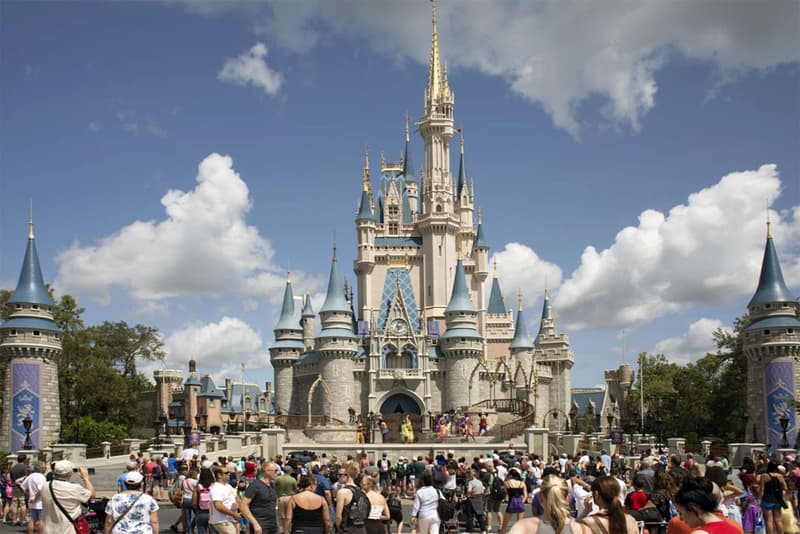 Disney's decision to reopen Florida's Disney World theme park in the summer surely rejuvenated the hopes of fans across the globe as they await a trickle of good news amidst troubled times. To underscore the company's responsibility, CEO Bob Chapek has spoken with several media outlets about the steps the park will take to ensure maximum safety for its visitors.
Speaking with CNN, Chapek emphasizes the sources that Disney is consulting and its compliance with the health guidelines set by local governments. Disney is "taking the guidance of local, [state], national health officials, plus our own well qualified doctors on staff to create new policies… new standards of hygiene," Chapek explains. "Our cast and guests will both have masks on. You'll also see copious amount of tape at six foot distances in our queue lines and essentially throughout the park."
Considering the relative success of Shanghai Disneyland Park, Chapek feels confident that similar directives will bolster success in its other regions. "We've had a great experience in Shanghai," he reflects. "The guests have been very cooperative when it comes to wearing the masks." However, Shanghai has capacity restrictions set by the government, whereas Walt Disney World's capacity is unrestricted, so the company's industrial engineers have been working to generate an estimated capacity based around the six-foot distancing rule, which hasn't yet been quantified.
Chapek also notes that the company is taking extreme caution to ensure that a potential second wave of infections can be mitigated or avoided altogether when Disney World reopens in July. No set date for California's Disneyland reopening has been confirmed but it is in the works.
Listen to Chapek speak with CNBC at length about the situation below. The CEO is fairly specific in all matters except the company's finances, which took a nosedive in Q1 2020, partially due to the closure of its theme parks.