Streetsnaps: Shinichiro Ishibashi
The KUON designer took us up close with the intricate FW20 collection.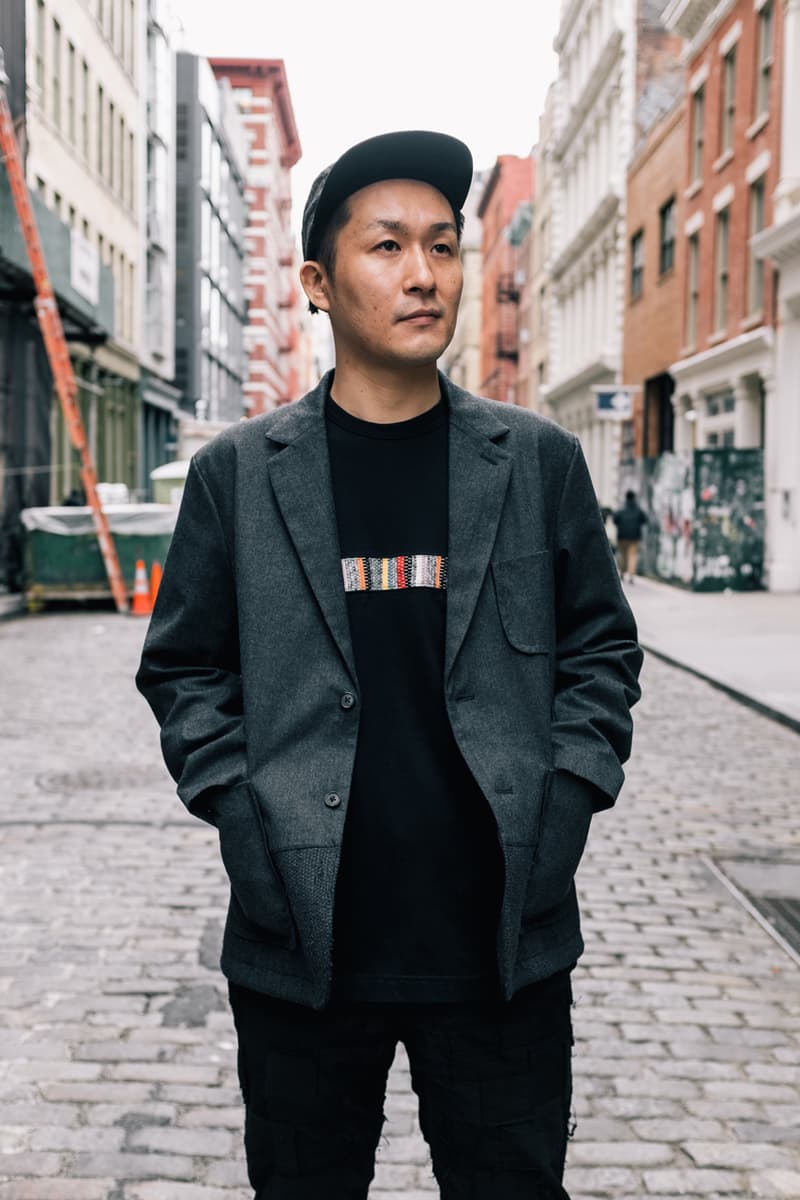 1 of 2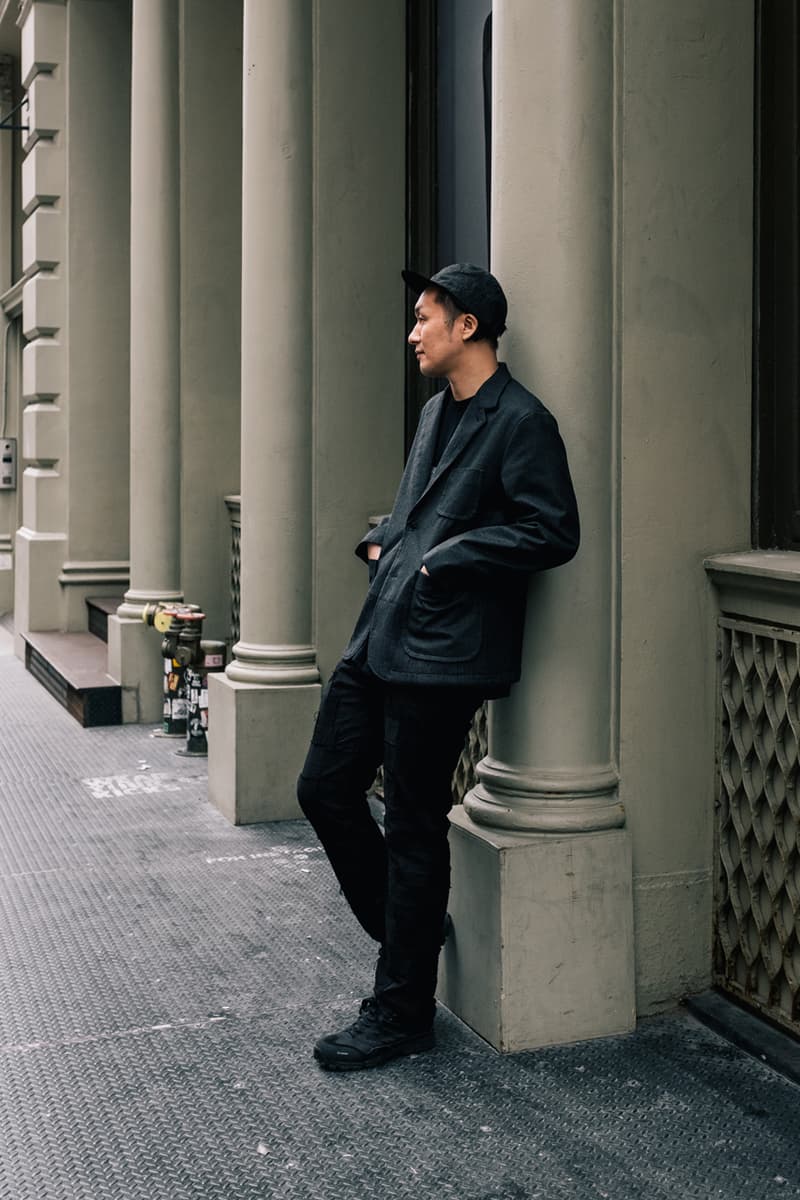 2 of 2
Streetsnaps: Shinichiro Ishibashi
The KUON designer took us up close with the intricate FW20 collection.
KUON designer Shinichiro Ishibashi is taking charge. Founded by Arata Fujiwara in 2016, KUON quickly developed a youthful following in its native Japan, thanks to its hands-on boro textiles and contemporary twists on timeless militaria and workwear silhouettes. However, Ishibashi was always relatively behind-the-scenes, until now. With his name gracing the new tag stitched onto every KUON garment from its Fall/Winter 2020 collection onwards, Ishibashi is essentially the face of the brand.
Despite its eye-popping craftsmanship, much of KUON's clothing is pleasantly wearable right off the rack. Ishibashi's eye for detail is perhaps best represented by this transitional space, the line drawn between statement and staple. Signature accents include intricate upcycled sakiori (Japanese rug weaving) and hand-stitched patchwork that grace many of KUON's otherwise conventional layering pieces. Much of KUON's appeal comes from this legible craft; the rich detail can be seen at a glance, but isn't fully appreciated until one drags their fingers across the mottled surface.
Ishibashi's daily look is generally understated, though it mostly consists of KUON. When he met up with HYPEBEAST, he was sporting items entirely of his own design: a flat-brim camp cap, sakiori-trimmed jacket, boro-stitched tee and intricately-layered boro pants, all set atop cushioned inov-8 running sneakers. Ishibashi himself is quiet — he speaks little English — and his understated style is a reflection of his holistic approach to design, which trades in savoir-faire and versatility. In other words, he lets the clothes do the talking.
At the Fall/Winter 2020 showroom, we witnessed a host of intricately distressed and detailed pieces, ranging from KUON's signature boro blazers to woven pullovers to collaborative leather boat shoes. A host of conventional menswear favorites receive the KUON treatment each season, like coaches jackets and mac coats, consistently reworked with lavish dyes and rich stitching. Even leather jackets, a timeless silhouette that demands no revision, is gently updated by way of a indigo bath that ensures each item is unique. This subdued, effortless approach to heritage craft is the KUON way.
Visit KUON's website for more information on the brand's goings-ons and stock list.