Rare Alexander McQueen Pieces Worth Over $1 Million USD Go Up for Auction
From some of the late designer's most infamous collections.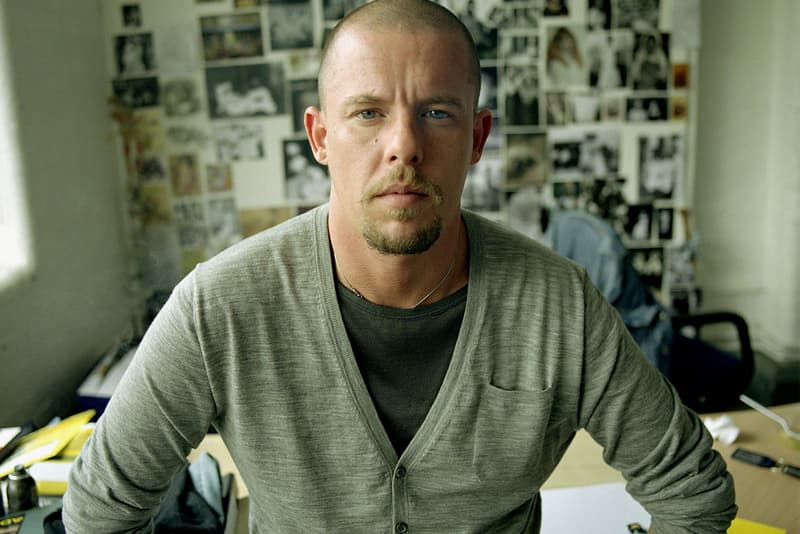 Following last week's announcement that Alexander McQueen, led by Creative Director Sarah Burton, would be donating old fabrics to design students across the country, a 72-lot archive of rare McQueen pieces are now going up for sale at RR Auction. From garments hand-sewn by the late designer himself to sketches, patterns and personal items, the key archival pieces come from some of the fashion house's most infamous collections.
An extremely rare 1996 Military Matador Coat is estimated to go for over $150,000 USD. Only three jackets were ever made — one sold at Liberty, the other was owned by Isabella Blow. Other items include a pair of lace-up open toe leather shoes from the controversial '95 "Highland Rape" collection and a nude silk mesh top detailed with thorns from McQueen's '96 "The Hunger." Each piece is going for approximately $5,000 USD.
All of the items have been preserved by Ruti Danan, a former member of the original McQueen studio, for years; she kept them in storage so they could become a part of fashion history. With a total value of over $1 million USD, Danan hopes that some of the money from the auction will go towards the Sarabande Foundation – an artistic charity established by McQueen in 2007.
Head to RR Auction's website to check out the entire collection up for auction. Live bidding begins February 22 at 1 p.m. EST.