For Comedian Hasan Minhaj, Achieving Authenticity and Singularity Is Always the Goal
How combining momentum with hard work yields opportunity.
Business of HYPE is a series brought to you by HYPEBEAST Radio and hosted by jeffstaple. It's a show about creatives, brand-builders, entrepreneurs and the realities behind the dreams they've built. For today's episode, we sit down with comedian and writer Hasan Minhaj.
By trade, Minhaj is a comedian, producer, writer, political commentator, actor and T.V. host. Now, he can add shoe designer to his resume. He and Business of HYPE host jeffstaple met while working on his collaboration with lifestyle brand Cole Haan. For the self-proclaimed sneakerhead, the label has been a lucky charm for the comedian. In fact, he was wearing a pair of Cole Haan shoes the day he auditioned for The Daily Show — a turning point in his career.
But, before Minhaj became one of the most influential people in comedy, he had to navigate the complexities of being a first generation American. As his Netflix stand-up special Homecoming King chronicles, he grew up in an immigrant household in suburban Davis, California. To many, an upbringing outside of a major city may feel like a disadvantage, but for Minhaj, Davis was like any other town in the U.S., fueling his ability to travel across the country and find a level of relatability. This, of course, came in handy for his stint as a senior correspondent on The Daily Show.
Comedy is taking what is an inane event and then heightening it — finding these little nooks and crannies that are interesting and then you increase the volume of it via hyperbole. I didn't know that was a skillset that had value until college.
Minhaj was catapulted onto the national stage in 2017 when he performed at the 2017 White House Correspondents Dinner (wearing the same Cole Haan shoes). The set went viral. Serendipitously, it was the same year Homecoming King launched, showing a more personal side of the comedian. "Having both of those out there you could see me painted in these two very different colors," he explains. Despite the attention Minhaj was receiving, he knew not to rest on his laurels. In other words, luck doesn't just happen. It requires the intervention of hard work and leveraging the moment to create new opportunities.
Momentum is a very real thing in life and you have to recognize it. There is no forward momentum.
And that's exactly what Minhaj did. That same year, he worked around the clock to ideate and pitch his Netflix show Patriot Act, tapping into the stories, skills and comedy style that are distinctly Minhaj. Having years of experience as a comedian, he had enough foresite to recognize the importance of remaining true to one's own vision — and it resonated.  The show went on to win an Emmy and a Peabody Award.
I realized authenticity and singularity is the goal. Anything that is singular or unique to yourself will immediately stand out in the marketplace. Now it may not work at scale, you may not be Katy Perry level penetration, but you will mean a lot to certain people.
Though not his typical medium, Minhaj applied that same mentality to his latest project, a footwear collaboration with Cole Haan. Like his work in comedy, he made the collection personal, weaving his own narrative into the series of two footwear styles. It provided an opportunity to show off his love of visual storytelling, a rare talent amongst comedians, and pay homage to the early days of his career and the hard work it took he and his family to get there. The collaboration is another piece of his portfolio that serves as a testament to breaking rules and then writing new ones. The Cole Haan x Hasan Minhaj 4.ZERØGRAND Hiker is available now on Cole Haan's website and in select US and international Cole Haan stores. The GrandPrø Rally Court Sneaker launches tomorrow, December 3.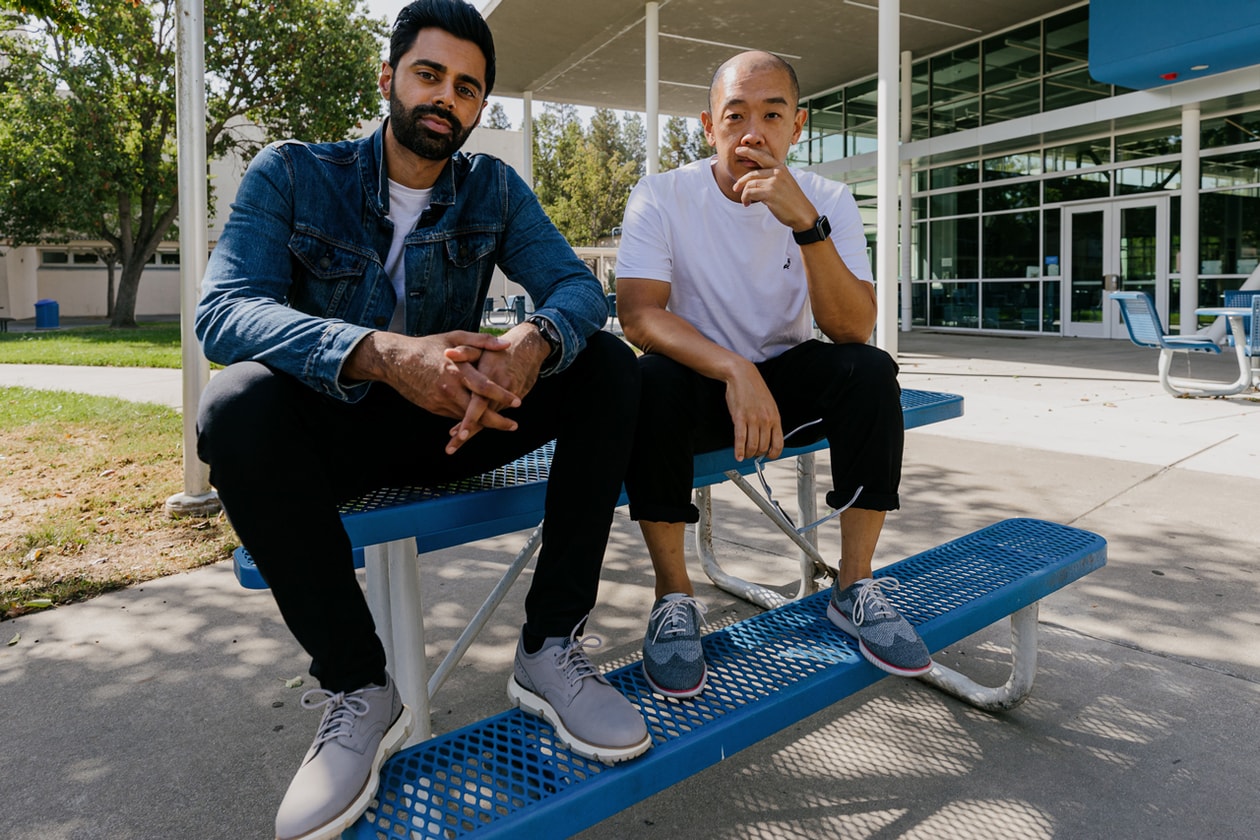 As always, thank you for tuning into HYPEBEAST Radio and Business of HYPE. Don't forget to leave a comment and write a review. Feel free to ask Jeff any questions on Twitter @jeffstaple or via email at questions@businessofhype.com.