Sickid Paints Detailed Scenes of Everyday Explorations in Los Angeles
Autobiographical reflections on masculinity, doing graffiti and coming of age.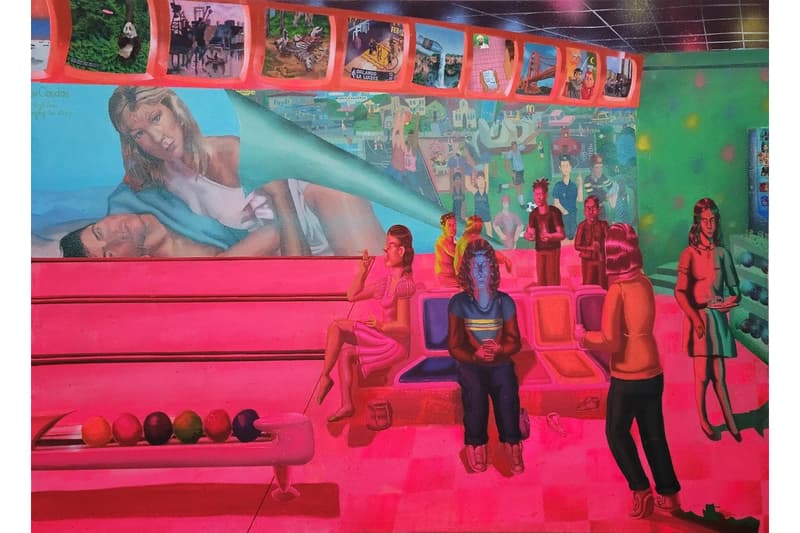 1 of 7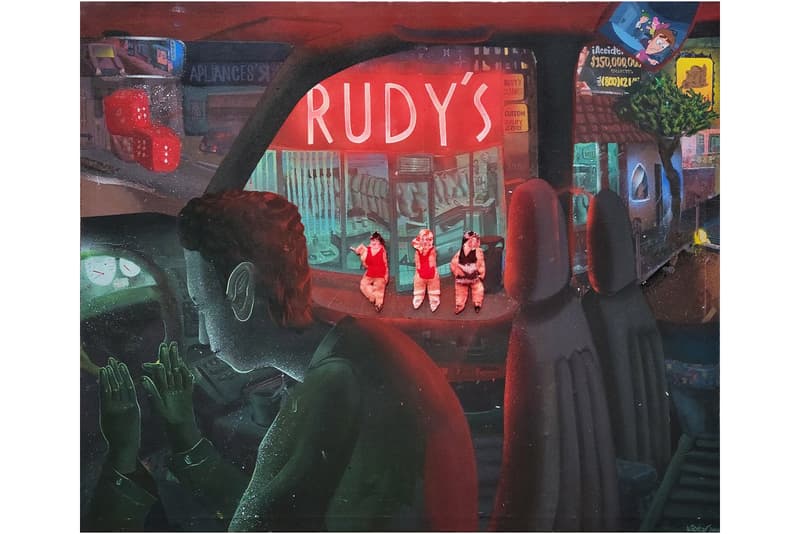 2 of 7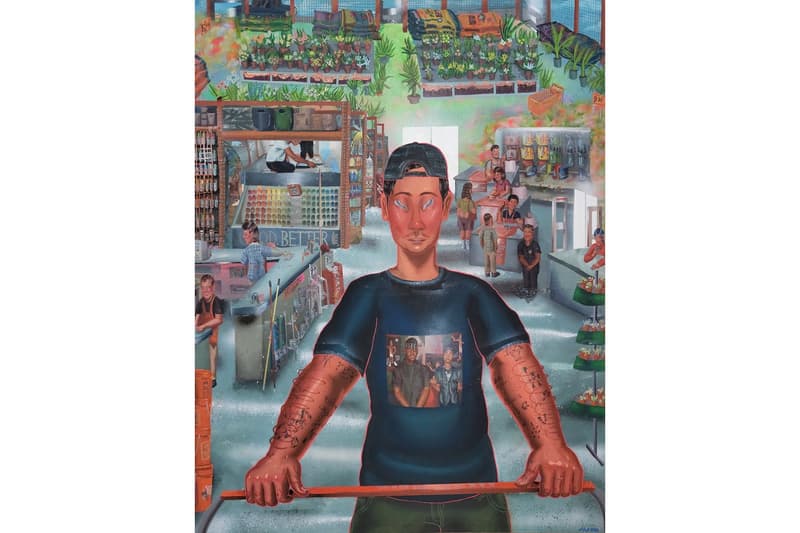 3 of 7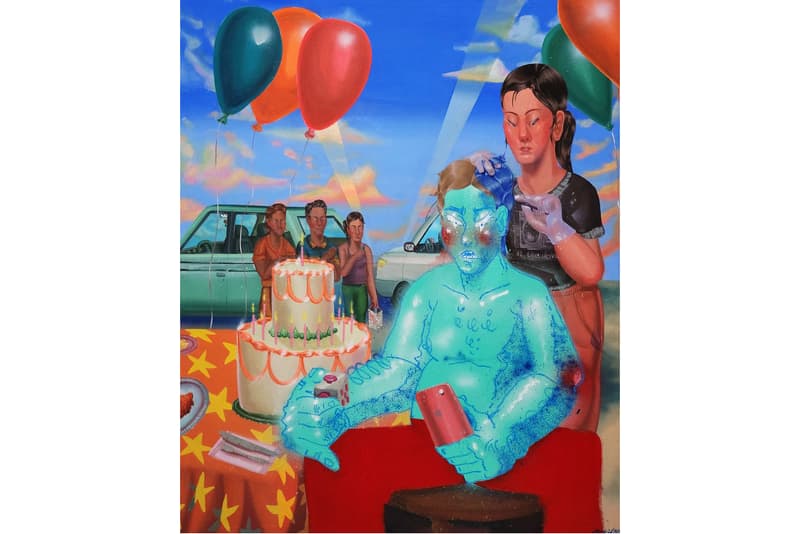 4 of 7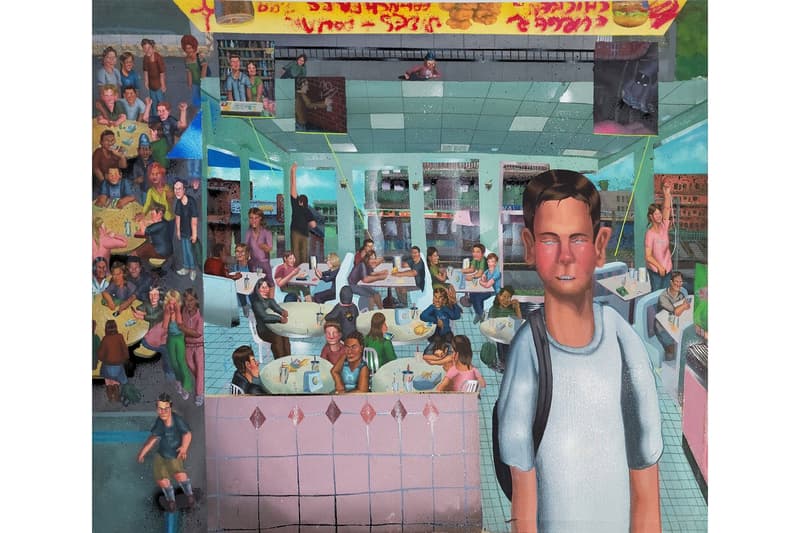 5 of 7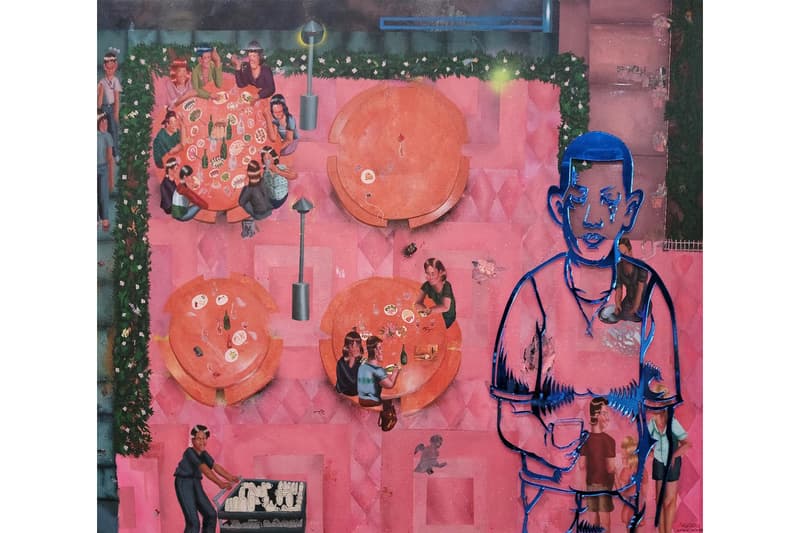 6 of 7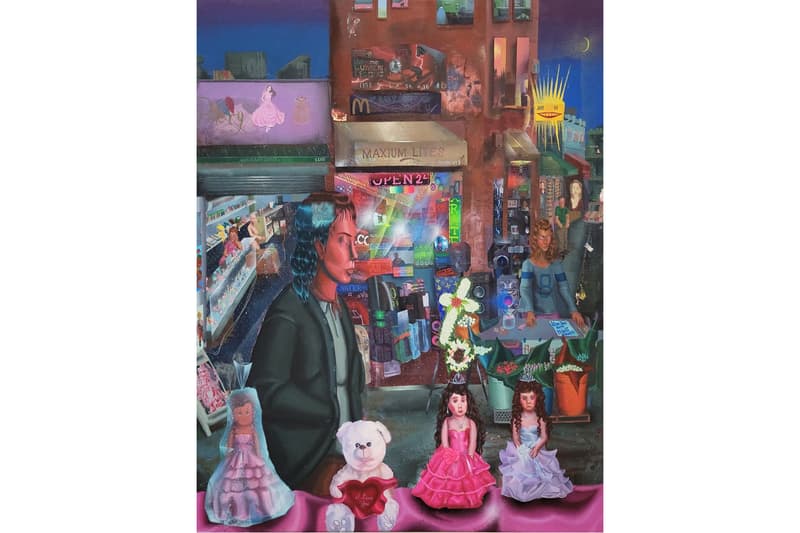 7 of 7
Sickid is a young graffiti and fine art painter from Los Angeles, California. In his fine art practice, Sickid paints intricate compositions that are autobiographical reflections on masculinity, doing graffiti and coming of age. The artist is currently helming a solo exhibition at Supechief Gallery's New York City outpost entitled "Pillow Talk."
"His fine art painting subject matter tends to fall between irreverent and comic to something more autobiographical and like Los Angeles folk art, depicting scenes of growing up around the Catholic Church, naive painting styles from immigrants, street characters, and other untrained and raw influences," said the gallery in a statement.
Sickid counts Neckface and Barry McGee as artists who have heavily influenced his earlier artworks. Since his debut in 2019, he has evolved as an artist who merges his prolific graffiti background within his fine art practice that features a heavy use of characters and graphics realized in vivid tones. "In terms of graffiti, he's best known for littering LA with an ever changing cast of cartoon characters and situations, and most notable for his work on billboards."
Coinciding with the exhibition is Sickid's first ever print release entitled The Promise 2020. The print was inspired by an original mixed-media on canvas work of the same name that measures 49 by 36 inches. The piece portrays a candid scene at a bowling alley filled with neon-colored figures done up in a psychedelic ambiance.
Check out select works by Sickid above and then visit Superchief Gallery's website to learn more. "Pillow Talk" is on view until December 20.
Elsewhere in art, Devin Troy Strother partnered up with Copenhagen's V1 Gallery to release two, glossy limited edition prints.
Superchief Gallery NY
99 Spring St
New York, NY 10012