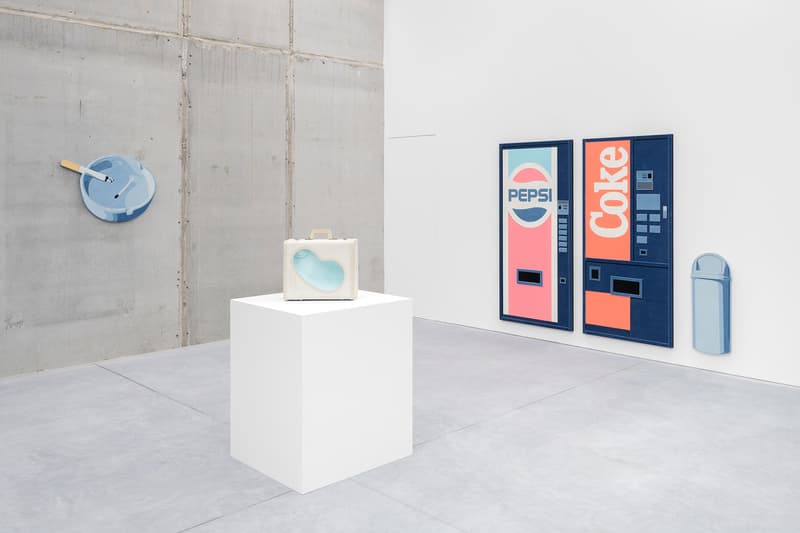 1 of 14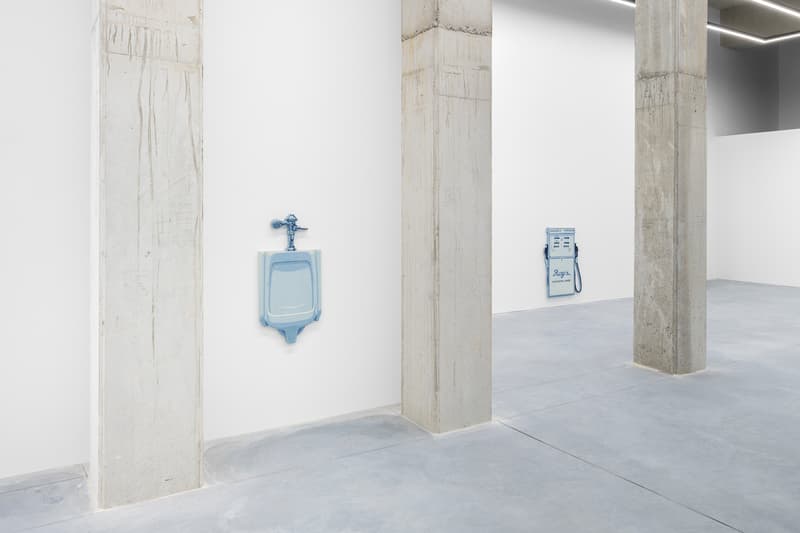 2 of 14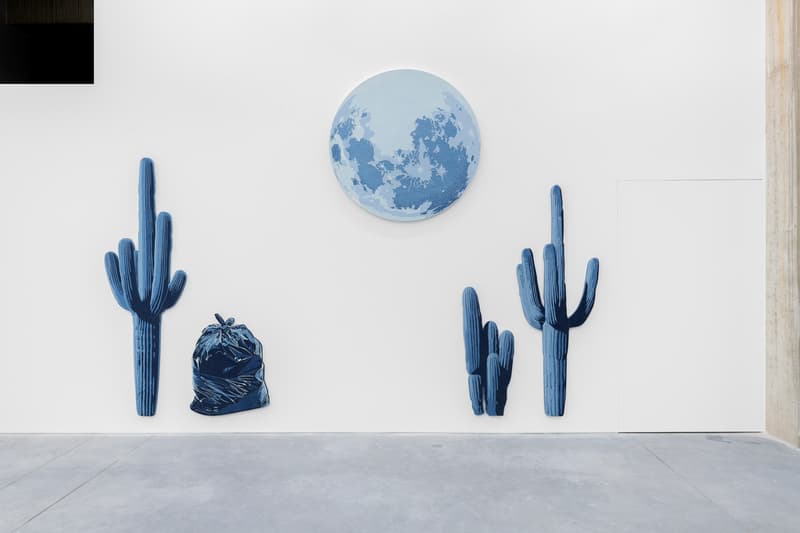 3 of 14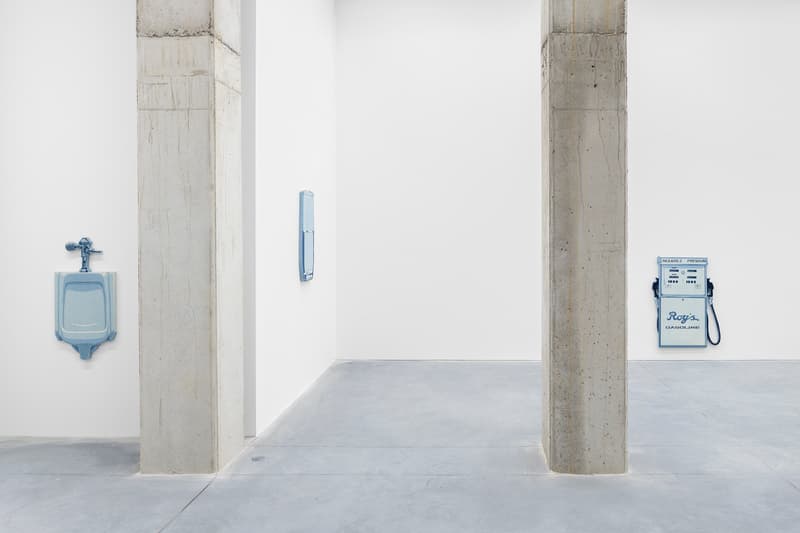 4 of 14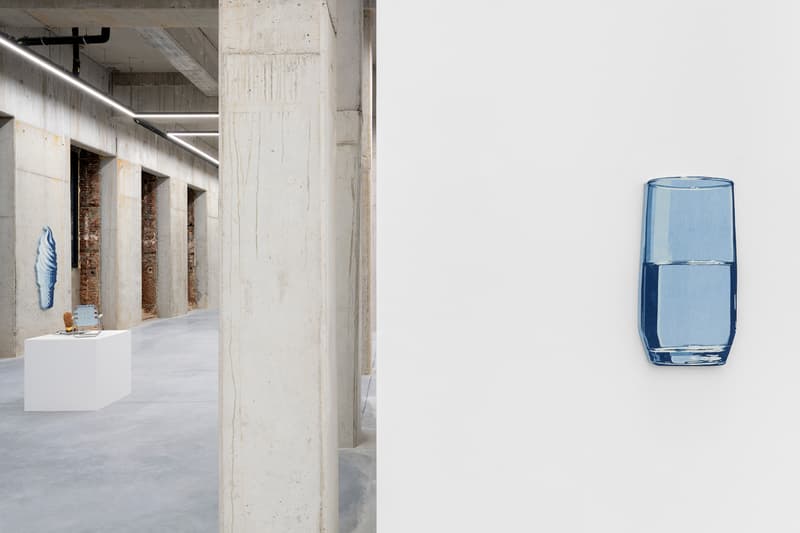 5 of 14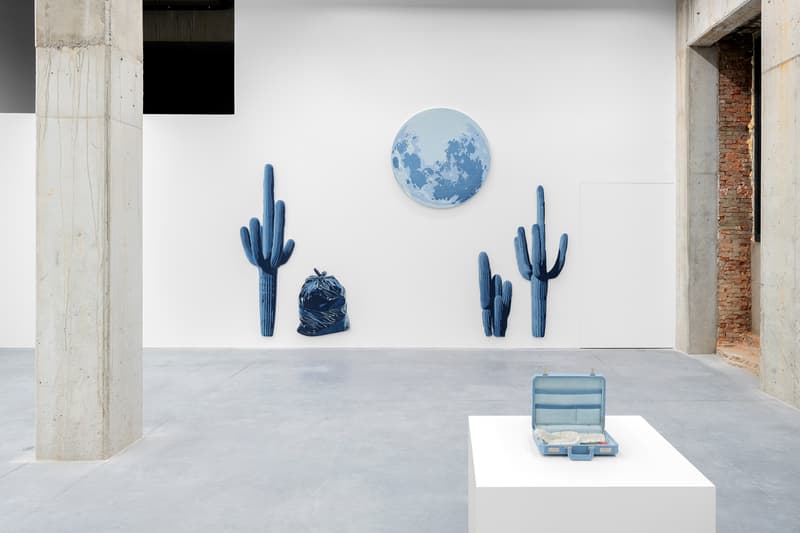 6 of 14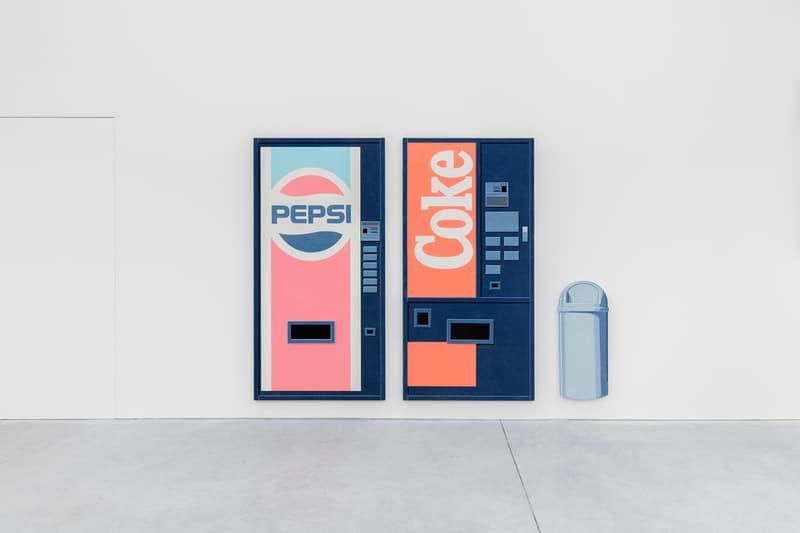 7 of 14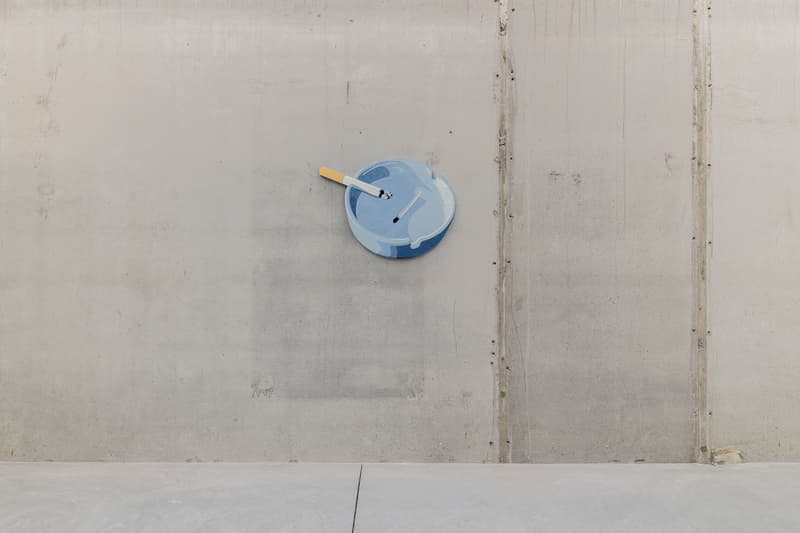 8 of 14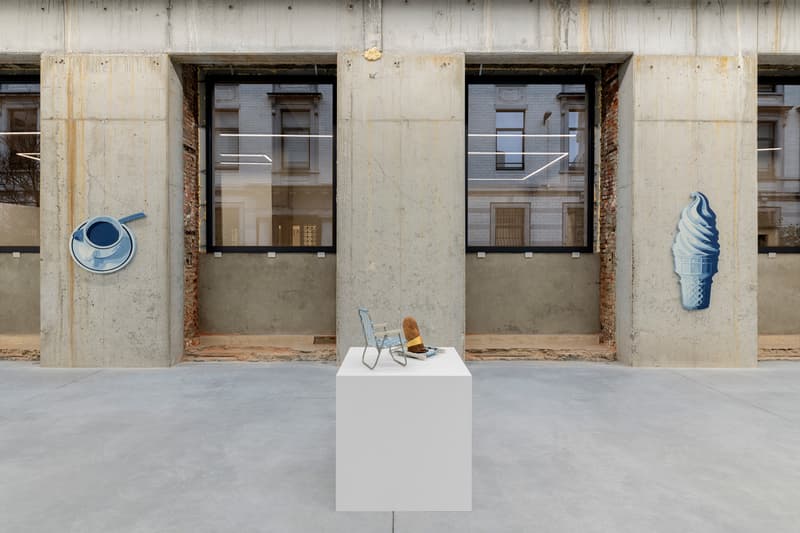 9 of 14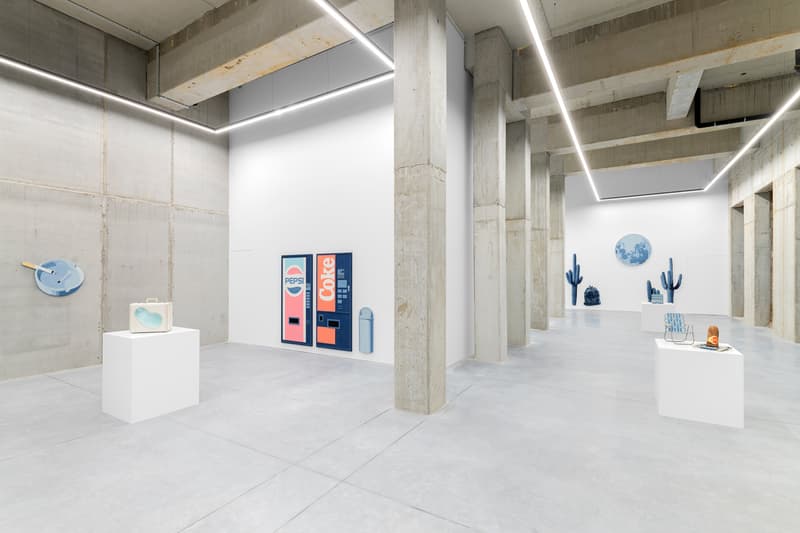 10 of 14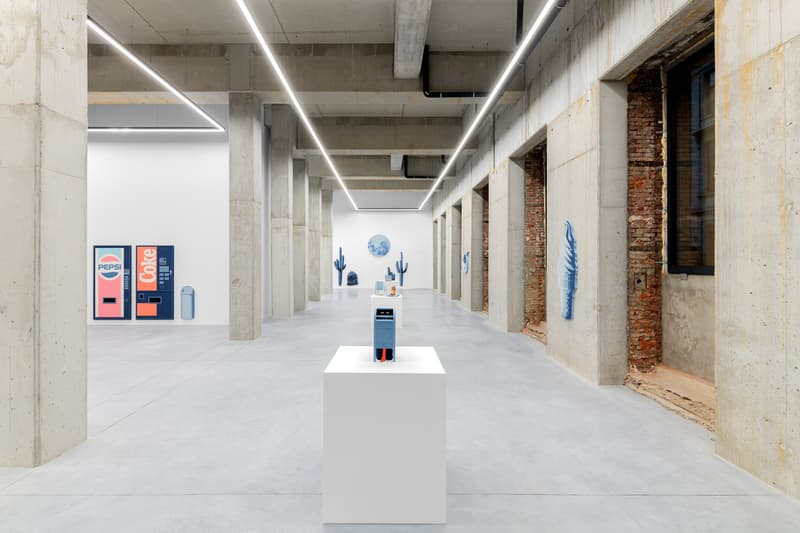 11 of 14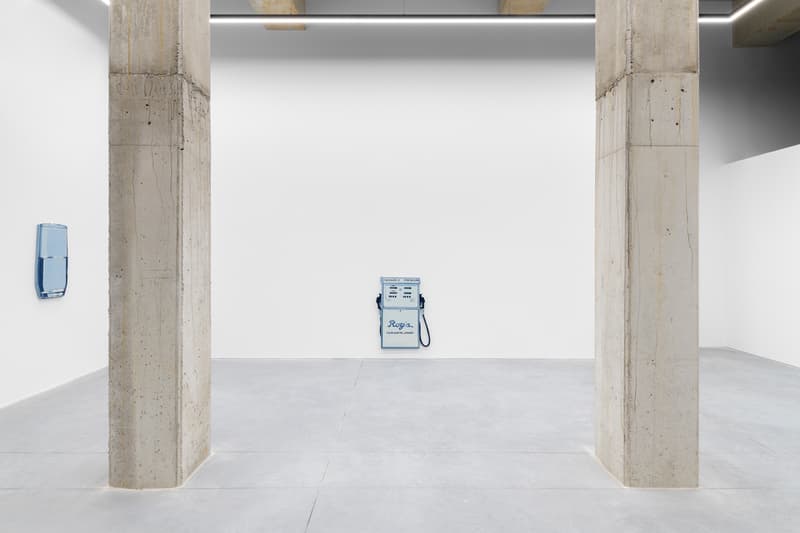 12 of 14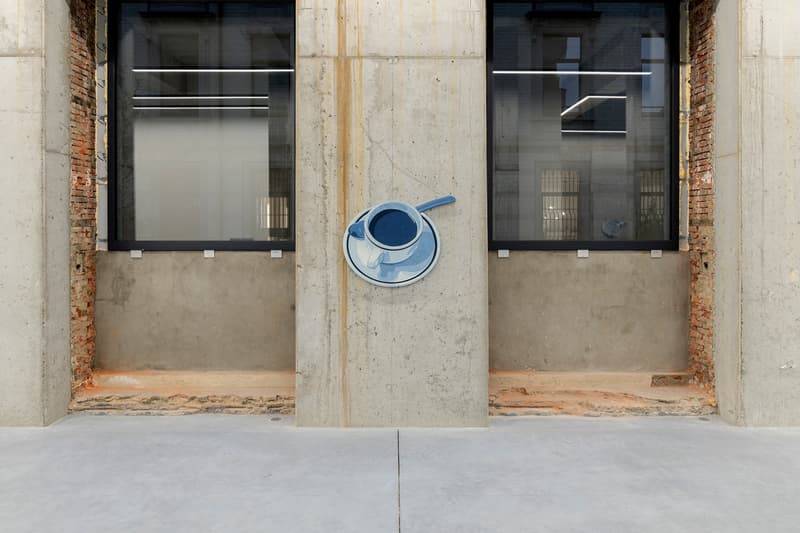 13 of 14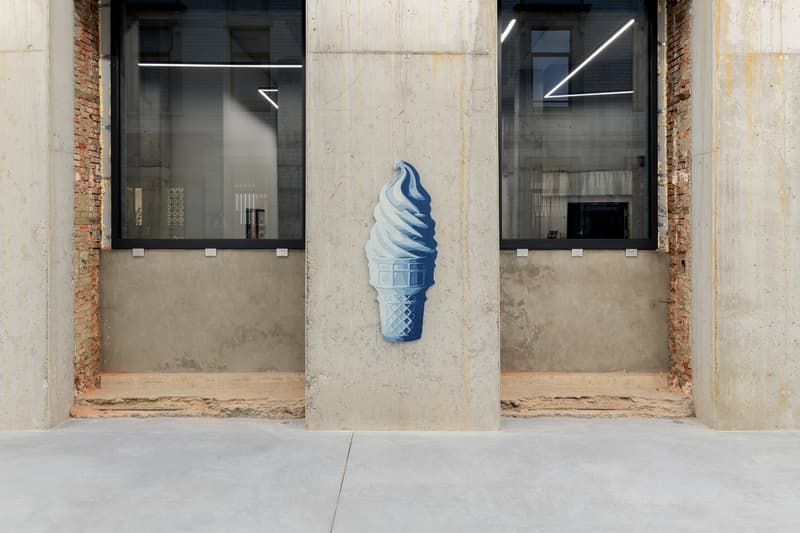 14 of 14
Nick Doyle Reimagines Mid-Century American Artifacts in New Denim Works
Playful takes on nostalgic objects.
---
New York-based artist Nick Doyle is the subject of a new solo exhibition at Belgium's Stems Gallery. The presentation, entitled "Nowhere," features a selection of unseen denim sculptures paying homage to mid-century American objects. From a concrete briefcase to an oversized cigar and kidney-shaped pools, the works presented continue to the artist's practice of exploring classic American iconography while destabilizing its myths and associations through Doyle's playful takes on these iconic visuals.
"His practice aims to undo American myth-making by its very products—cigarettes, vending machines, urinals—rendered in denim, a signature material for the artist. Denim calls forth a range of associations, from the excesses of the cotton trade as it relates to slave labor to military uniforms to the co-opting of 'working clothes' by layabout outsider culture and beyond. Doyle's critique of American culture, vis-à-vis its objects, stems from the very fiber of their makeup; they destabilize from within," said the gallery in a statement.
One of the standouts in the show is an array of vending machines and a water cooler under a series called Healthy Competition that challenges the notions of American labor. Doyle asks onlookers to question the behavior associated with these objects. "The vending machine and the water cooler have long operated as a kind of American working-class watering hole: the site of exchange and comparison where talk of weekend plans, promotions, and all manner of posturing and peacocking occur. The competition referred to in the title is, in fact, the typically masculine compulsion for success and a relentlessly American and bottomless keeping-up-with-the-Joneses."
Check out installation views from "Nowhere" in the slideshow above and then head to Stems Gallery's website to learn more. The exhibition is on view until January 2, 2021.
In other international presentations, check out these surrealist paintings made in collaboration between Manila-based artists Mariano Ching and Louie Cordero as part of an exhibition called "Bat Soup Painters."
Stems Gallery
Rue du Prince Albert 4
1050 Ixelles
Belgium