Joseph Chilliams Drops Back-to-Back Singles "Azula" and "Wishlist"
His first solo release since Pivot Gang's 'You Can't Sit With Us.'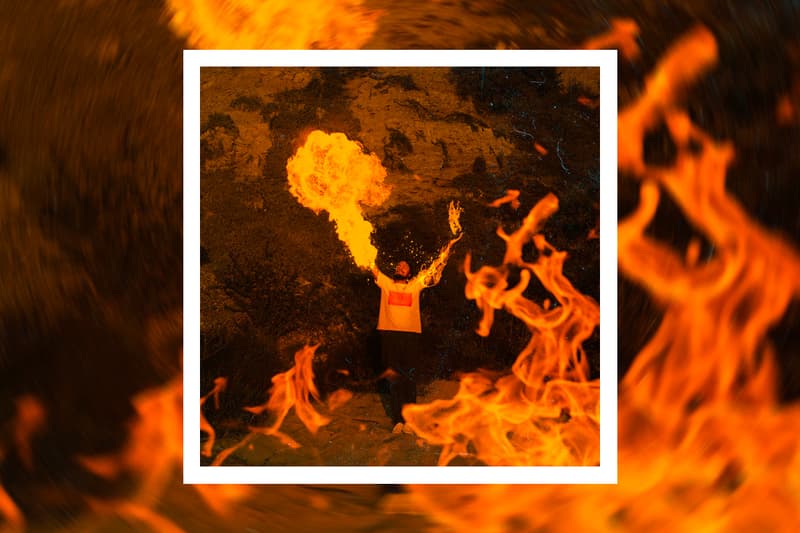 Pivot Gang member Joseph Chilliams has dropped off a brand new pair of singles, "Azula" and "Wishlist."
The back-to-back releases marks his first solo offerings since the Pivot Gang album You Can't Sit With Us, and arrives with different styles as a representation of fire and ice. "Azula," which features a collaboration with FIG, is inspired by the late Amy Winehouse and the tragic stories of other artists, while "Wishlist" features Sen Morimoto and Adam Ness and is an alt-pop-R&B love ballad for the holiday season.
Chilliams revealed that he created "Azula" after finishing Avatar: The Last Airbender, which was made available on Netflix in April this year. The song wasn't really inspired by the fire bending character herself, but rather her arc in comparison to the likes of Winehouse and "a few other people in my life I've seen fall down the wrong path."
"Amy Winehouse, man. I was entirely blown away by her. She was pretty much everything I could ever look for in an artist. The attitude that she wrote with, that she possessed, her style and humor. Her pen was immaculate too, like she had bars in her songs. Back to Black is certainly my most listened to album of all time," he said, even going as far as calling himself "obsessed." He continued, "Her passing really affected me greatly and still does. There's certain songs of hers I can't listen to, today even, without breaking down and crying…And it's a little overwhelming not having a person that moved you that much around anymore. You know my grandparents tell me about Billie Holiday and the Beatles and all the people they idolized and got to see be great. That's me with Amy, she's that artist I'll talk to with anyone who will listen, anyone who missed that moment. She'll always hold a special place in my heart."
"Azula was heralded as a prodigy from a really young age and expected to thrive once she reached her prime. But she self destructed and lost her way entirely and I've seen that happen a couple times and it's so many what if's when that happens," he added. "Could I have been there for them? Could I have helped more? So the whole process for making this song was heavy for me, because some of those feelings I'm still dealing with."
Stream Joseph Chilliams' "Azula" and "Wishlist" on Spotify and Apple Music.
Elsewhere in music, stream Kid Cudi's highly-anticipated Man On The Moon III: The Chosen here.