Pivot Gang's 'You Can't Sit with Us' Prioritizes Their Chicago Roots
Listen to the collective's first studio album now.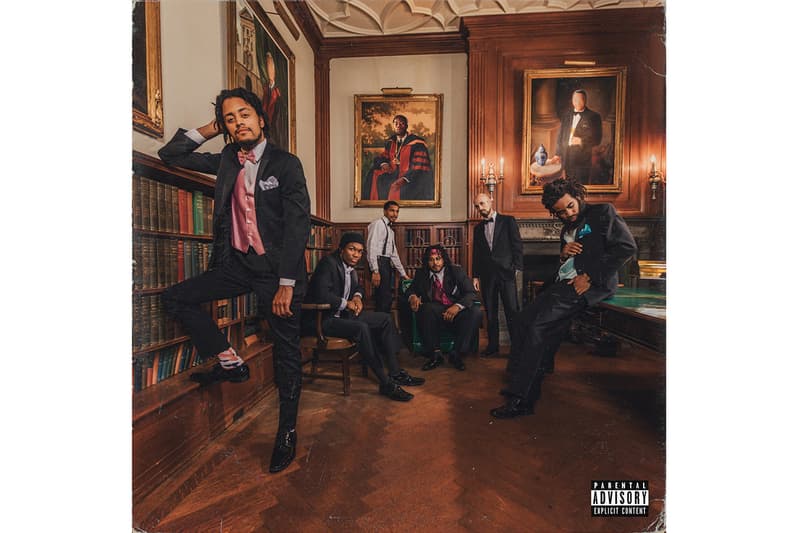 Chicago-based hip-hop collective Pivot Gang has released their debut studio album, You Can't Sit with Us. The group has put together a beautifully-laden project that triumphs as a group effort, staying true to their lyrical bind that seeks to reveal personal narratives that are real — they aren't as interested in slinging fast bars that revel in loosely articulated lyricism atop thundering 808 beats. Consisting of members Saba, Joseph Chilliams, MFn Melo, SqueakPIVOT, Dam Dam, Frsh Waters, daedaePIVOT, and Daoud, the unique combination of artists highlights intelligently-aligned hip hop that relishes in well-articulated songwriting atop well-formulated instrumentals – traits that their hometown is renown for.
As is signature with the collective, masterfully crafted lyricism takes a staunch hold on the group's first studio album, with each member given their rightful time to shine and to meld alongside their peers. The project features a range of well-placed features from Kari Faux, Mick Jenkins, Smino, and more – offering up an idiosyncratic flare to the already tantalizing lineup. The project ultimately shines through as a collective effort, with the 13-track project highlighting the group's harmonization alongside each other, while still managing to highlight each member's distinctiveness.
You can stream Pivot Gang's You Can't Sit with Us below.
In case you missed it, Bandcamp will be launching a vinyl-making service for its artists.
A sneak peek of #YouCantSitWithUs from last week's listening party ?

? @Ear2GroundTV pic.twitter.com/ooL9umJODf

— PIVOT GANG (@PIVOTGANG) April 19, 2019