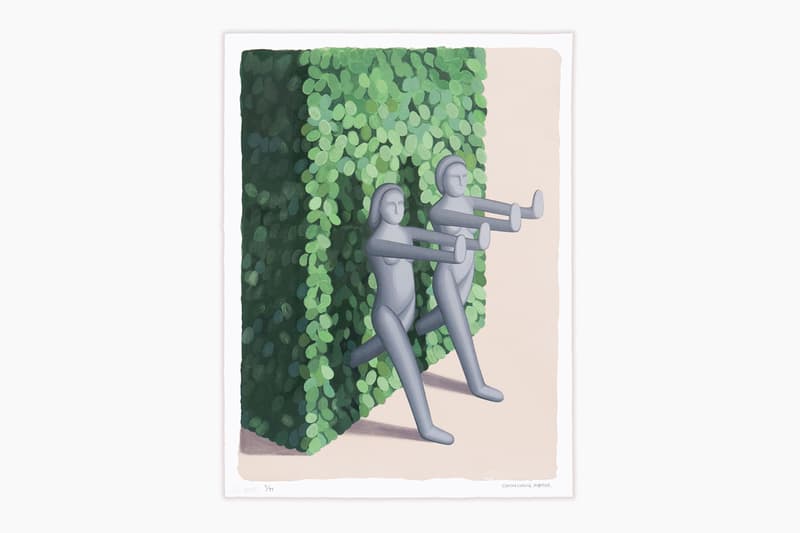 1 of 5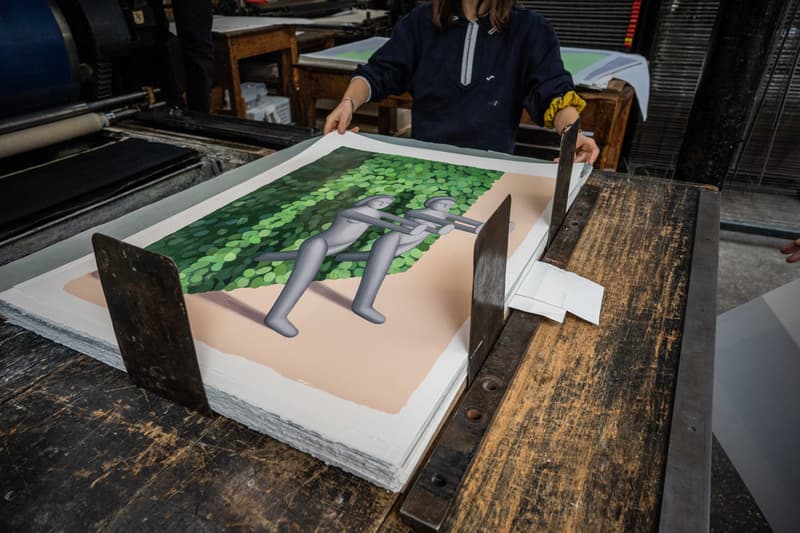 2 of 5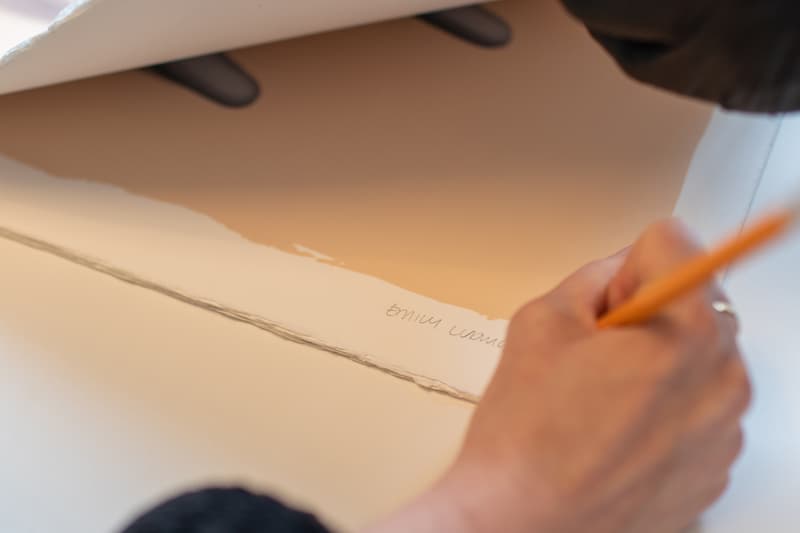 3 of 5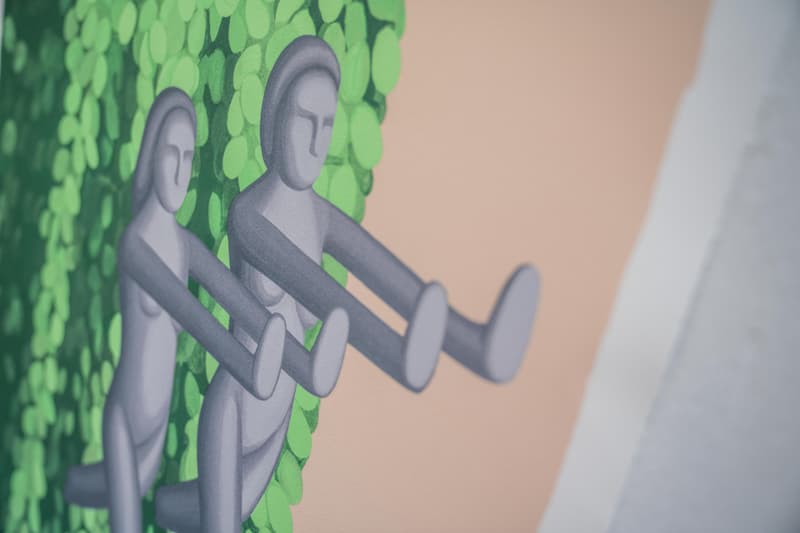 4 of 5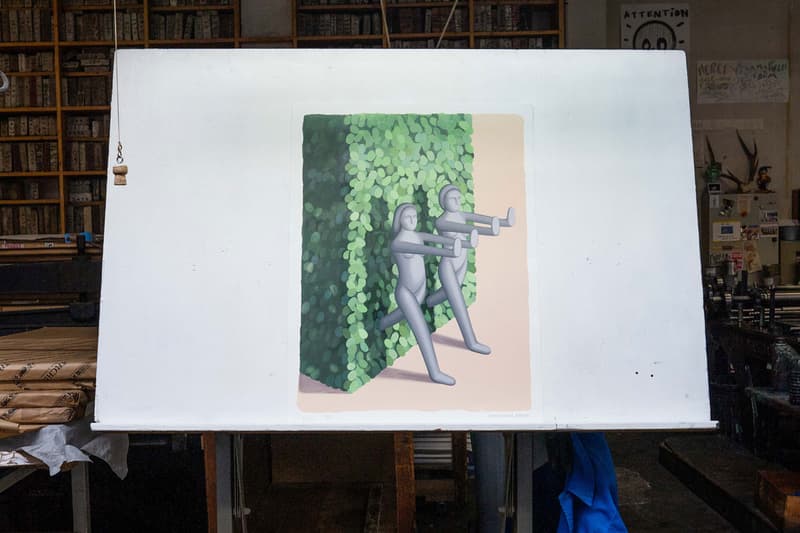 5 of 5
Emily Ludwig Shaffer Unveils 'The No-No Dance' Limited Edition Print
Made in collaboration with JRP Next and Galerie PACT.
---
Following Sarah Slappey's Tied Up II lithograph edition, JRP Next returns with a new collaborative print with Brooklyn-based artist Emily Ludwig Shaffer and Galerie PACT. Titled The No-No Dance, the 24-color lithograph edition depicts two women statues coming out of a garden hedge. "The figures are frozen in a choreographed gesture of refusal. I imagine the two women as friends and guardians, protecting a private space beyond the hedgerow," said the artist in a statement.
Across her vivid figurations, Shaffer paints interior and exterior spaces that evoke metaphysical propositions or act as visual riddles and paradoxes. "My works are usually tightly rendered depictions of uncanny, intimate, interior spaces and gardens," she said. "In the worlds I create, day and night sometimes exist at the same time, perspective falters, and the only figures who appear are stone statues of solid women. I see these compositions as theoretical explorations of space, light, and color, and as homages to the spaces women build and create."
The No-No Dance measures 29.92 by 22.44 inches and arrives in a signed and numbered edition of 99. It will be available on JRP Next's website starting December 16 at noon EST. The print coincides with Shaffer's solo exhibition "Wall-To-Wall" which is currently on view at Galerie PACT's location in Paris until December 16.
Elsewhere in art, Futura will release a limited edition print with MCA Chicago to commemorate his first-ever monograph published by Rizzoli.