Against Lab and 3.IN.ONE Team Up For a Tasty 'Rakan' Apparel Collection
This delectable apparel collaboration draws influences from the 'roadside burger' — a staple in Malaysian street food culture.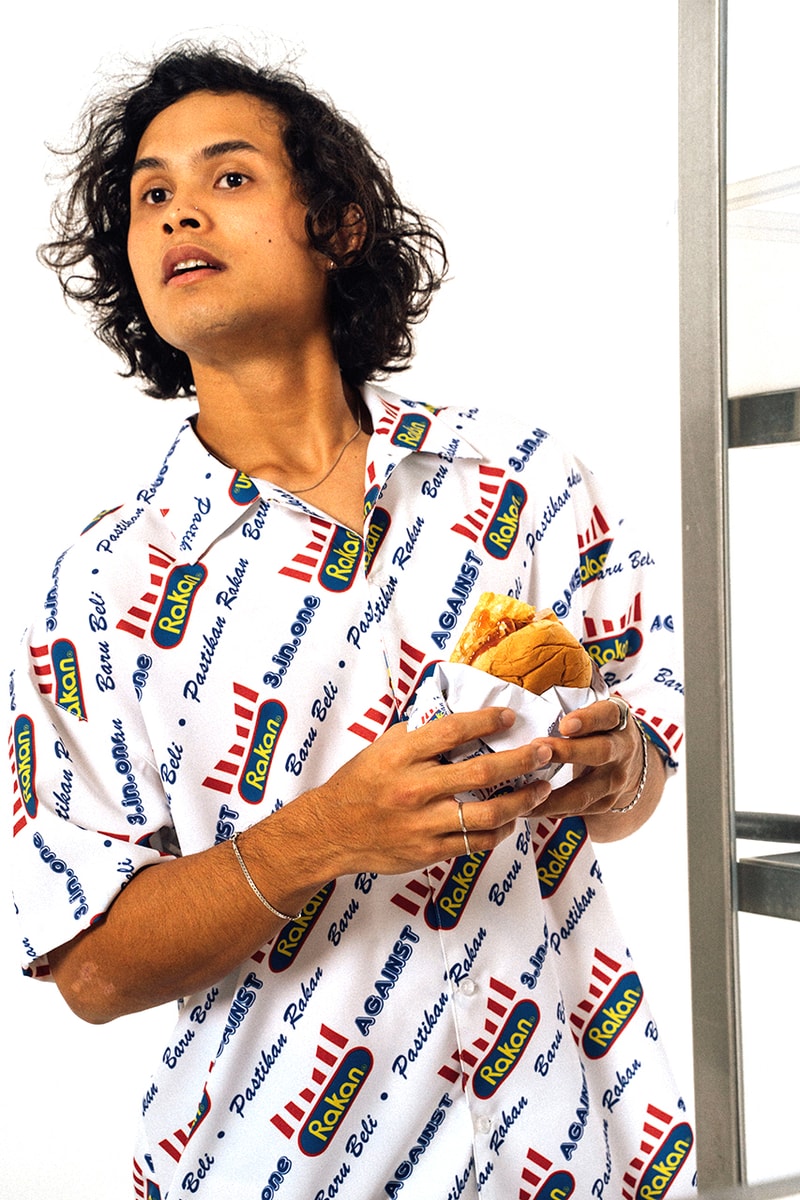 1 of 6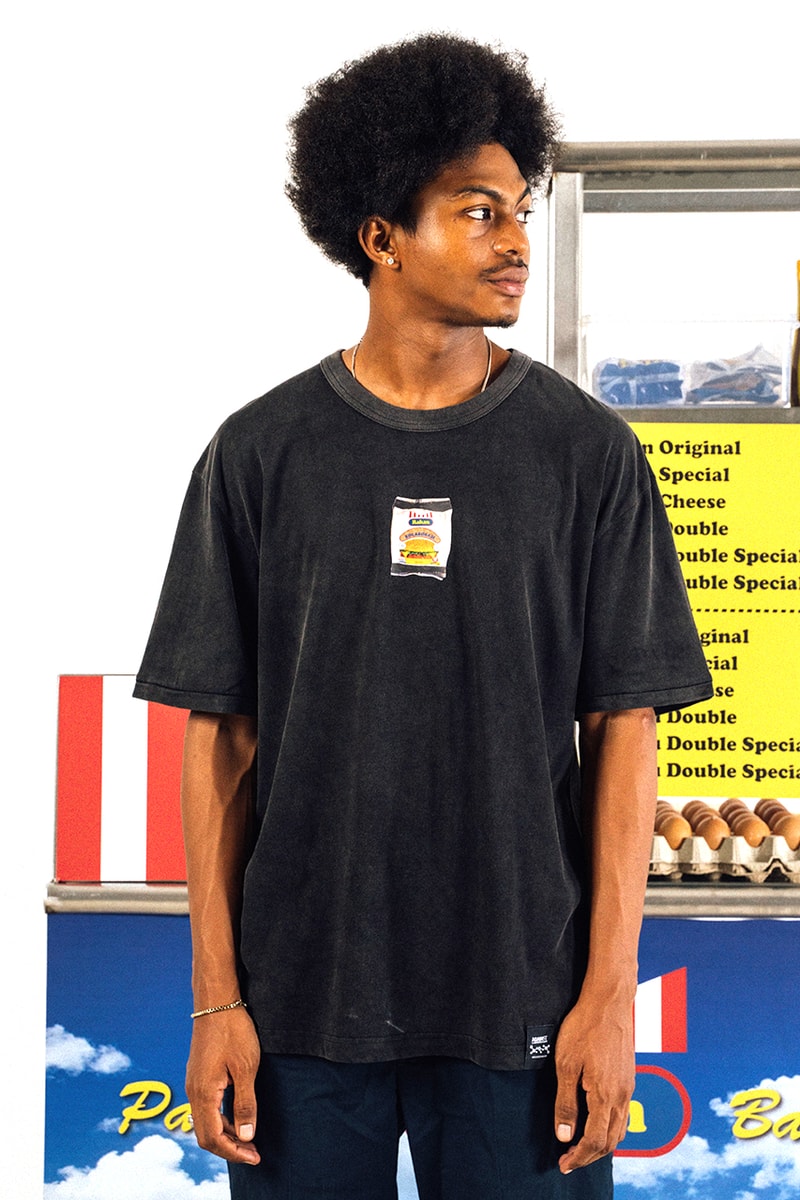 2 of 6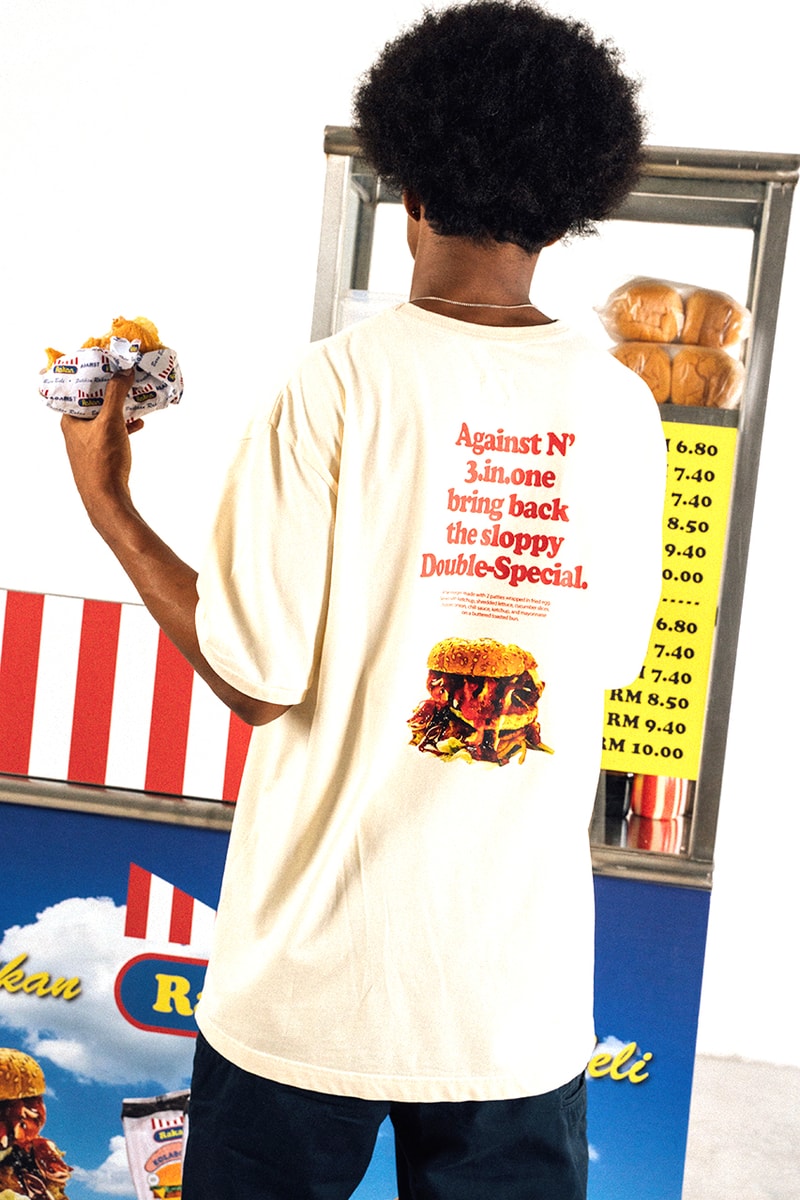 3 of 6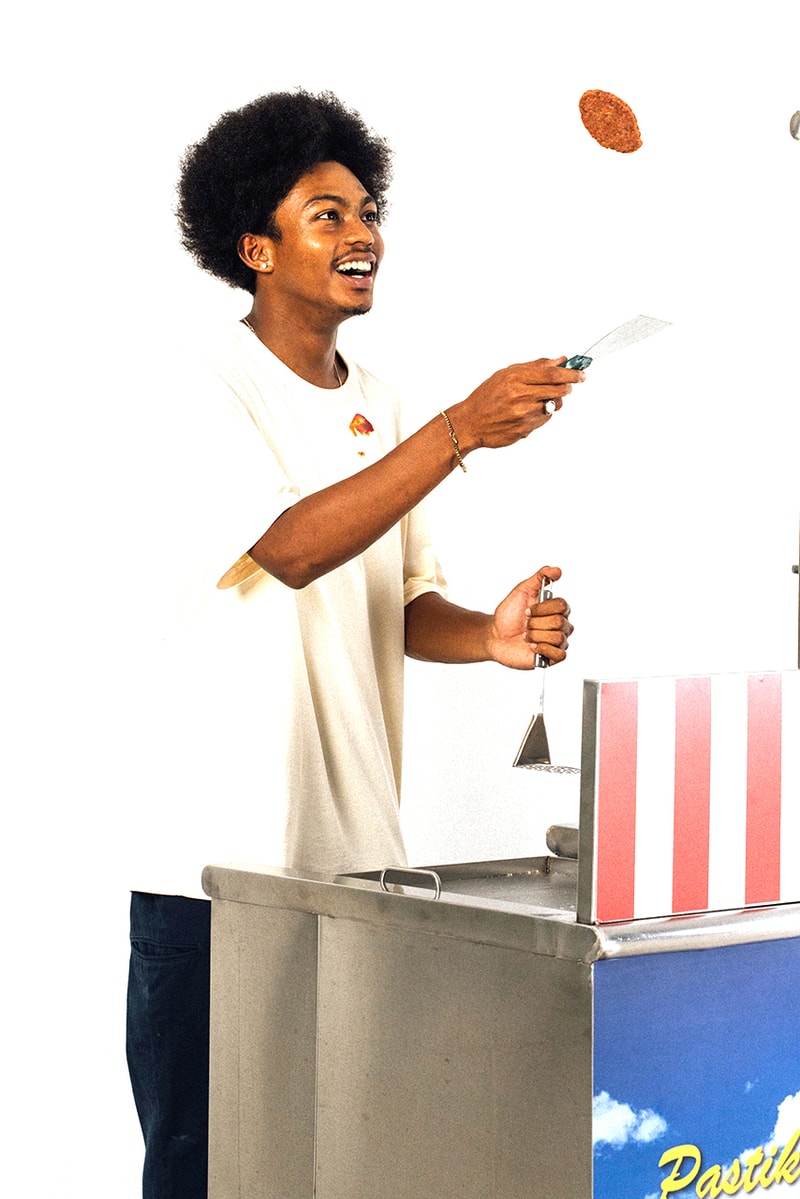 4 of 6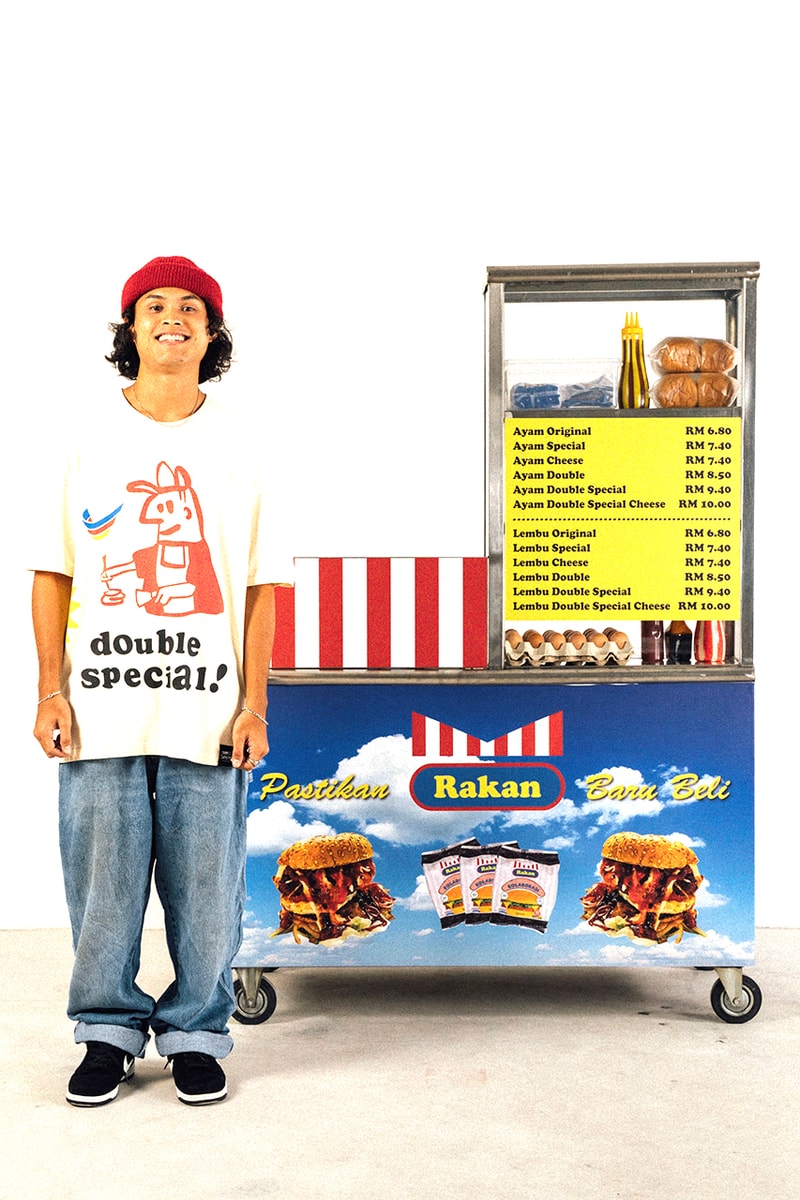 5 of 6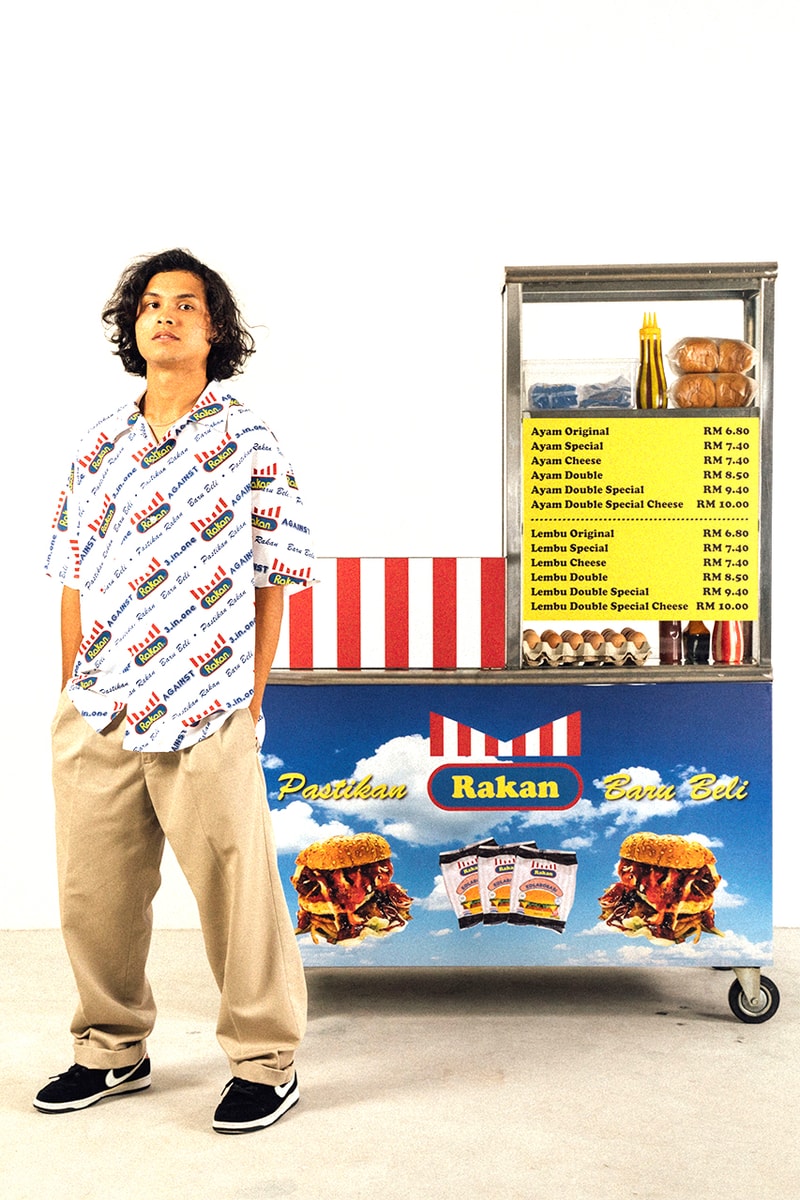 6 of 6
It goes without question that 2020 has been one of the roughest years to live through, but Against Lab and 3.IN.ONE are here to reverse our frowns with a cheerful apparel collaboration: the "Rakan" capsule. The team-up follows the multidisciplinary creative agency's "SPLIT" collection that launched this past Summer.
Inspiration for this project is derived from the roadside burger — a staple in Malaysian street food culture that always just seems to provide comfort when its most needed. "Rakan" is a term in Basa Malaysia that translates to "friends" in English, and the burger stall inspo in this instance is metaphoric for the friends in our lives that are always have an ear to listen and a shoulder to cry on.
The range is made up of graphic-treated t-shirts and an all-over printed short sleeved button up. For the collaboration's lookbook, the two parties playfully shot the products adjacent to an actual Rakan-branded food stall to best encapsulate the foodie spirit. The tees come in black and white variants, the former of which prints out a center burger packaging graphic, while the latter features an ad-inspired back graphic. The shirt is done up in much louder fashion and shows off all-over branding from both imprints as well as and "Rakan" lettering.
The collection is available now via Against Lab and select stockists worldwide.
For more news, Sonic the Hedgehog and XLARGE have unveiled a new apparel collaboration.