With Create the Club Program, Social Club Seltzer Taps Photographer Roland Baker To Help Capture The Brand
Introducing the independent creatives who built the brand's inaugural campaign.
---
Social Club Seltzer has introduced another member of its Create The Club initiative, which taps creative hustlers of all disciplines to drive its inaugural campaign. To bring the Anheuser-Busch brand's vision to life, Social Club has collaborated with photographer Roland Baker to create an original series that showcases the cocktail-flavored seltzers in a real-world setting. Inspired by the actual consumers that Social Club is designed for, Create The Club seeks out independent creators who help define the brand, instead of turning to a major advertising agency.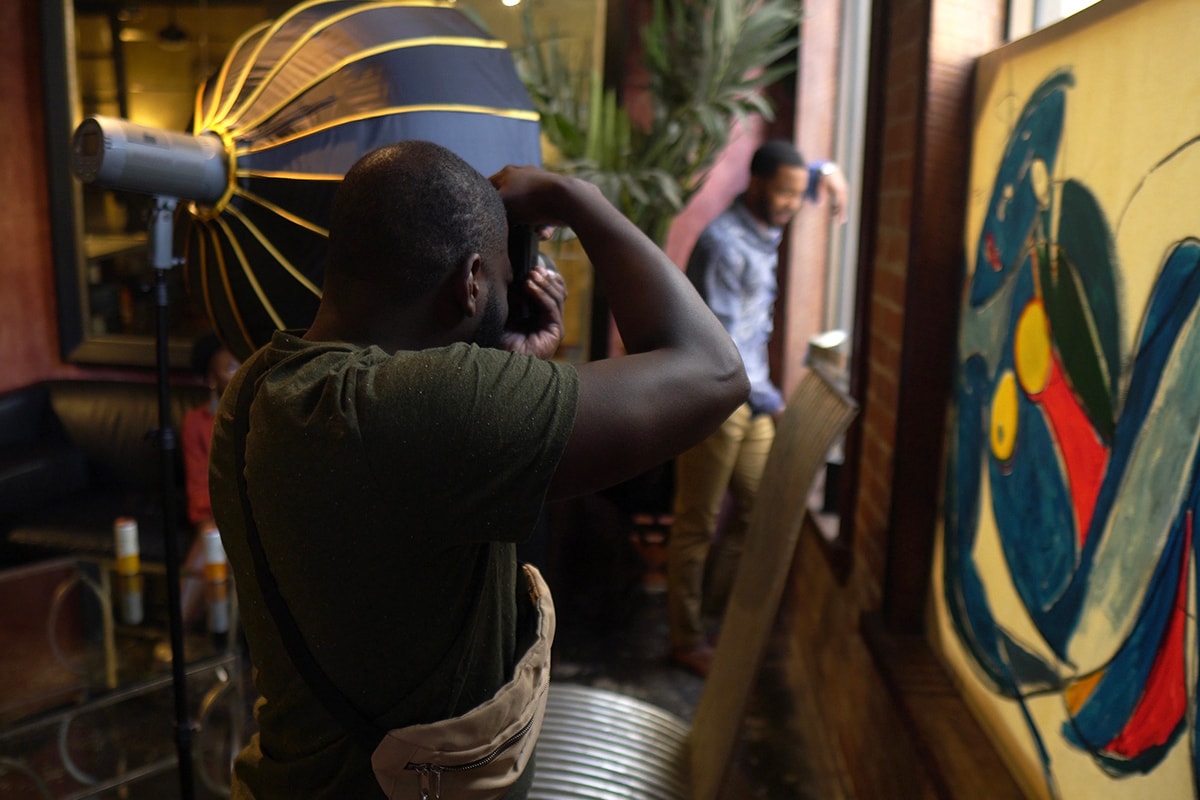 Based in Baton Rouge, Louisiana, Baker is a creative who is not only able to wear multiple hats, but also produce work that merges all of his personal experiences. From 9 to 5, Baker works with clients as an IT professional, but after hours, he is a photographer, videographer and podcaster under the name "ROLOVISION." For Baker, technicalities from his full-time job informed his work for Social Club's national campaign. "You have to have a vision, then you have to create a plan and then you can create," he says. The photographer takes pride in his ability to combine creativity with a business mindset, but he's also excited to learn from the Create The Club community and see things from others' unique perspectives.
The photography by Baker for Social Club showcases his ability to create stories and make them vibrant, which also matches the refreshing aesthetic of the beverage. Baker has shot the seltzer cans in bold colors, leaving his signature ROLOVISION mark on the brand's imagery. While his photos look natural and nonchalant, Baker still feels the imposter syndrome that many creators experience. "My ambitious spirit really comes from me being resilient. I was a person that would never take giving up as an answer," he says. "Creators, a lot of times, we struggle with imposter syndrome, but you have to take that risk to get better."
After listening to Baker discuss balancing his IT job with a passion for photography in the video above, look out for creations from other artists in Create The Club on HYPEBEAST. If you're a creative or know of any creators who would be interested in the Create The Club program, get more information at the brand's website.
Enjoy Responsibly. 21+ Only. © 2020 Anheuser-Busch, Social ClubTM Seltzer, Old Fashioned, IRC Beer (Ale in TX), Citrus Gimlet, IRC Beer (Ale in TX), Sidecar, IRC Beer (Ale in TX) St. Louis, MO 63118.