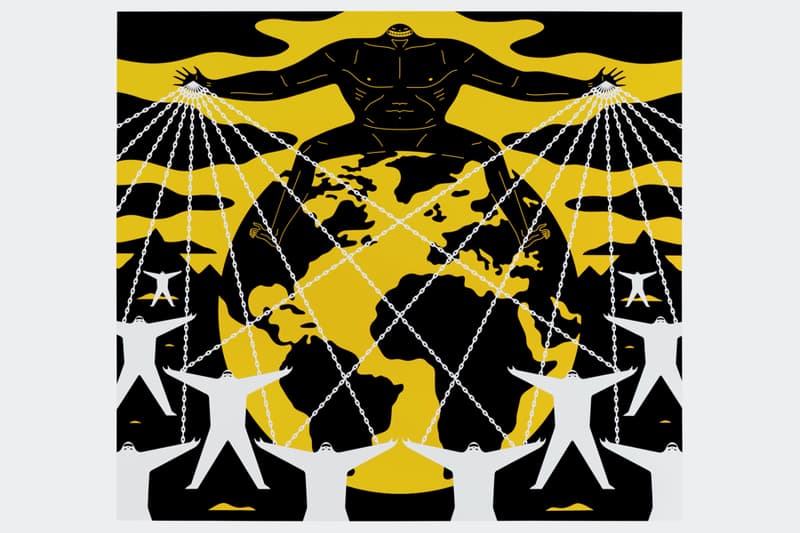 1 of 9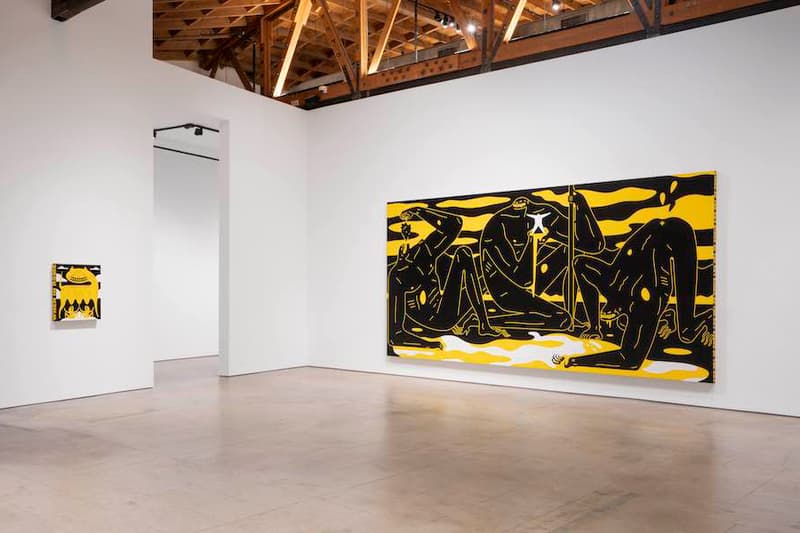 2 of 9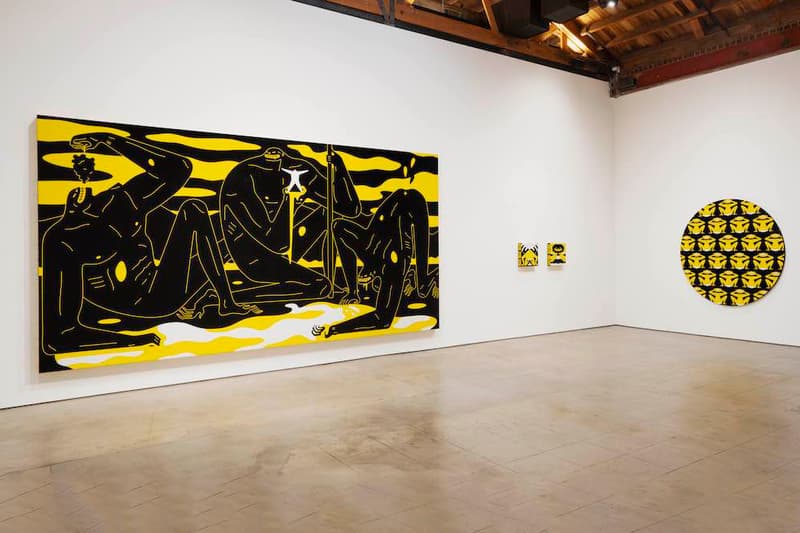 3 of 9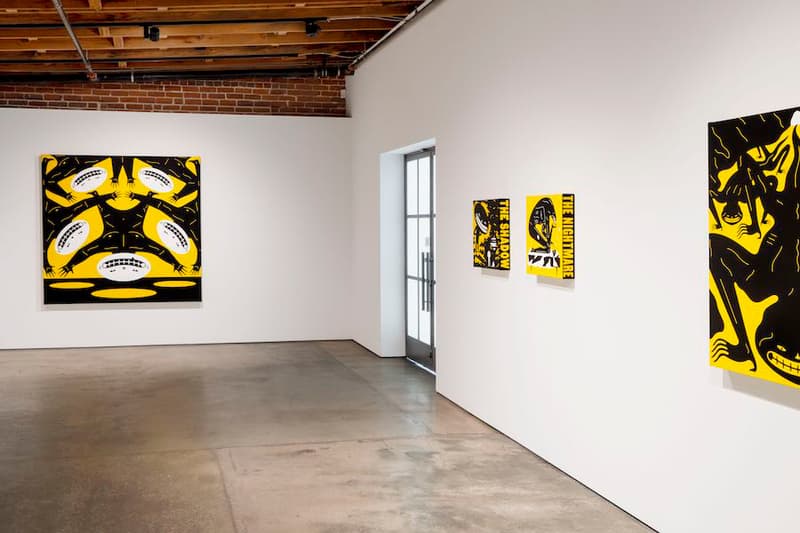 4 of 9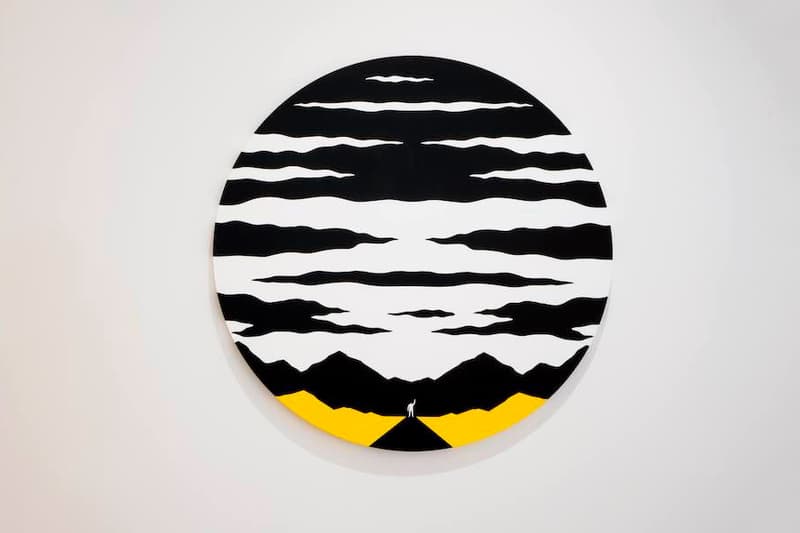 5 of 9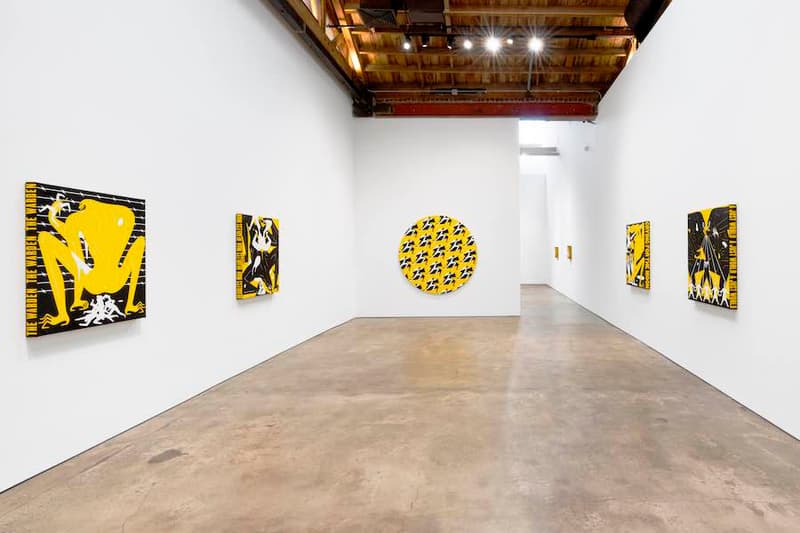 6 of 9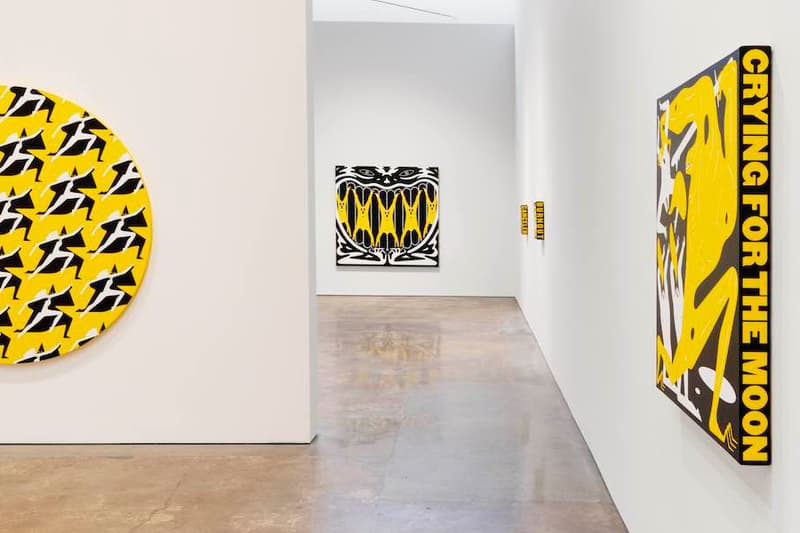 7 of 9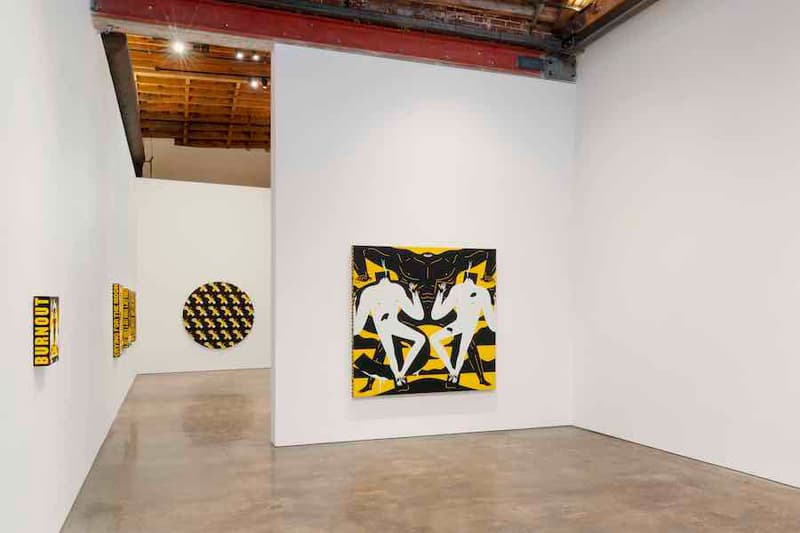 8 of 9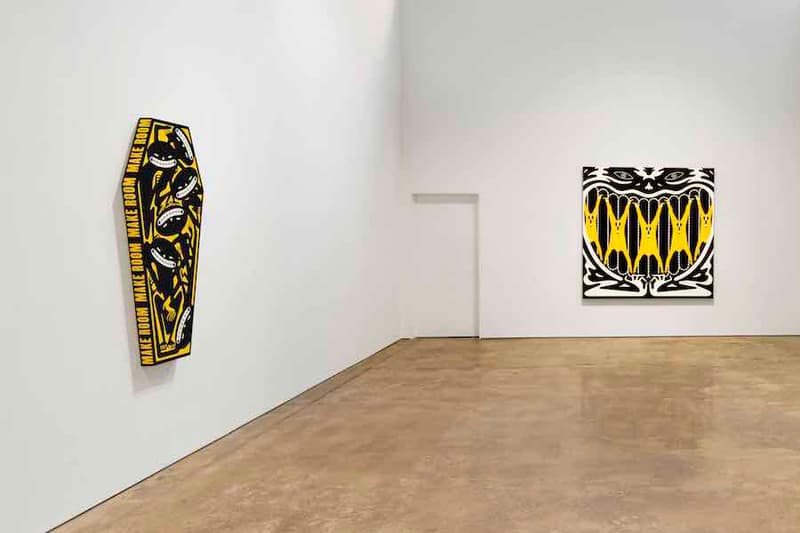 9 of 9
Cleon Peterson Examines "Hysteria" in New Paintings of Brutish Authoritarian Figures
On view at Over The Influence, Los Angeles.
---
Over The Influence gallery in Los Angeles, California is currently hosting a sprawling presentation of new works by Cleon Peterson. Titled "Hysteria," the exhibition features boldly-colored paintings of black, white and yellow tones featuring Peterson's familiar cast of violent creatures and brutish authoritarian figures in minimalist executions. All works in the show were made over the past year.
"The new work in 'Hysteria' reflects the evolution that has taken place both in Peterson's thinking over the recent turbulent months and also throughout the nation at large. In the lead up to the Presidential Election, with political propaganda proliferating and ideologues drowning out nuance and reason, Peterson moved beyond the formal and conceptual binaries of his earlier work to create pictures that embody the confusion, anger, repulsion, and horror in our present moment," said the gallery in a statement.
Peterson is widely-known for using red, black and white hues in his politically-charged compositions. However, the artist swaps red for yellow in his latest pieces to evoke a sense of sickness, deceit, poison and fear. His new scenes are far crueler than his previous imagery in his prolific oeuvre with portrayals of giants feasting on smaller beings, imprisoned subjects in the mouth of beasts, creatures swarming inside a coffin-shaped void and a sinister puppet master sitting atop the world as he manipulates his servants chained to the palm of his hands.
While these monsters appear fictitiously gruesome, these characters are a reflection of real-world public figures on "all sides of the political divide shaped by a blend of second-hand evidence, allegation, rumor supposition and outright fiction into demons as comfortingly appalling as any monster dreamt up by a Victorian novelist," described the gallery. "The parallel universe of the digital mediascape is both exaggeratedly unreal and alarmingly consequential in our lives."
Check out installation views for "Hysteria" above and then visit Over The Influence gallery's website for more information. The exhibition is on view until December 27.
Elsewhere in art, The Hole NYC is currently presenting new paintings by Alex Gardener as part of an exhibition titled "BLUES."
Over The Influence
833 E 3rd St.
Los Angeles, CA 90013