Alex Gardner Paints Soft-Hued Scenes of Anonymous Avatars
As part of a new exhibition called "BLUES" at The Hole NYC.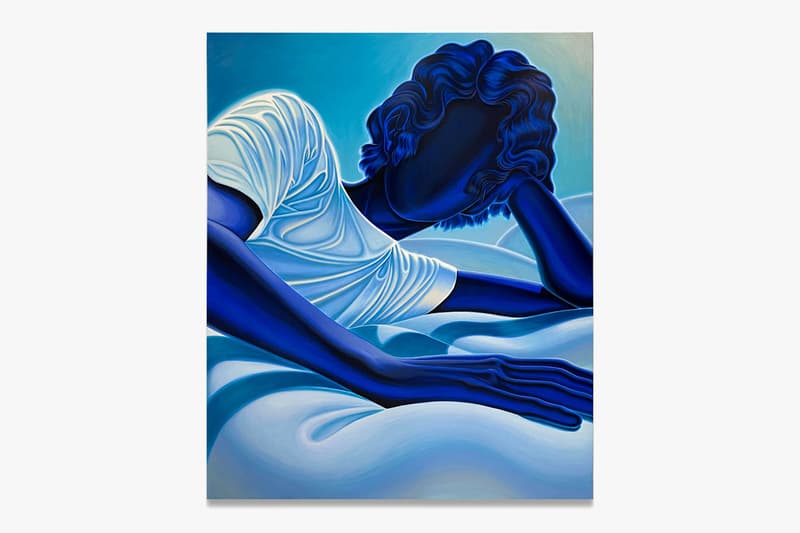 1 of 5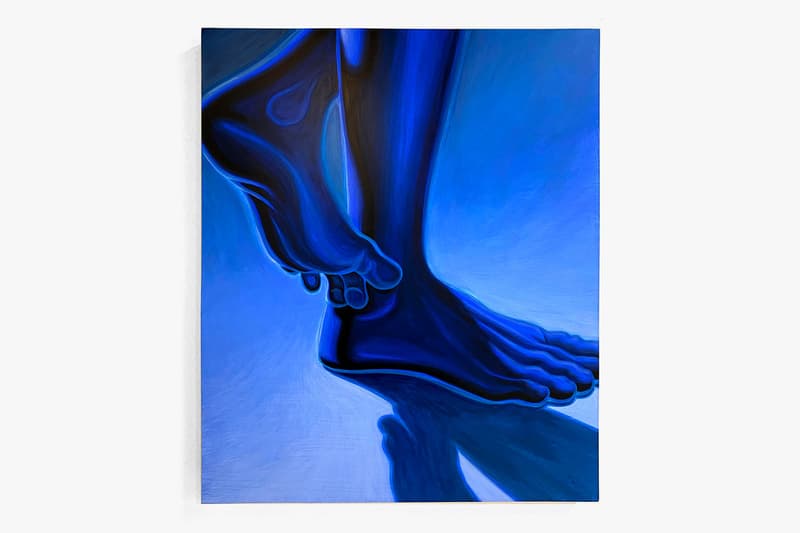 2 of 5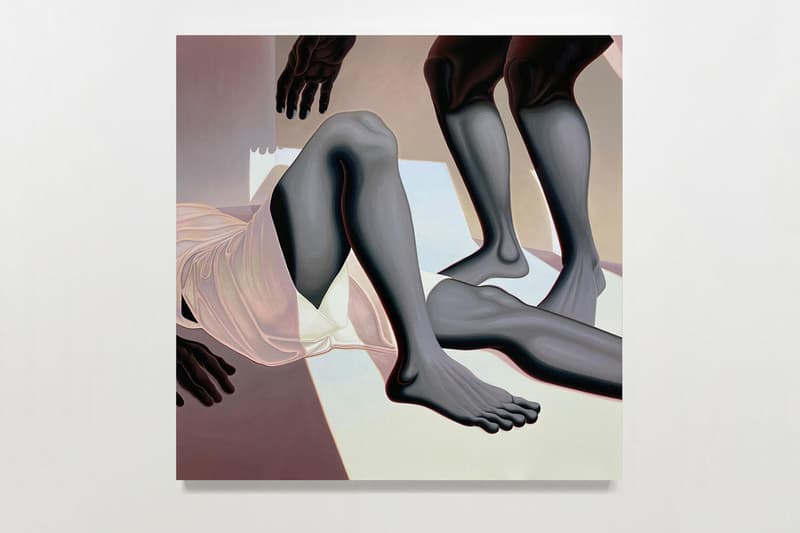 3 of 5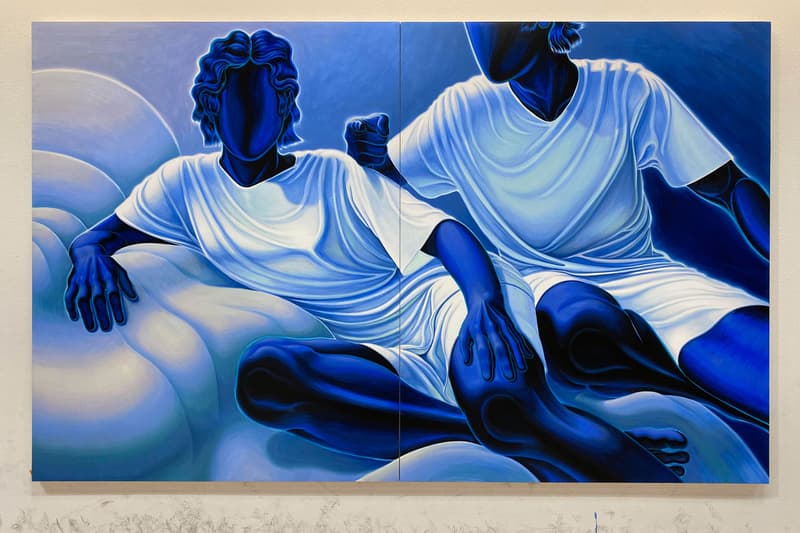 4 of 5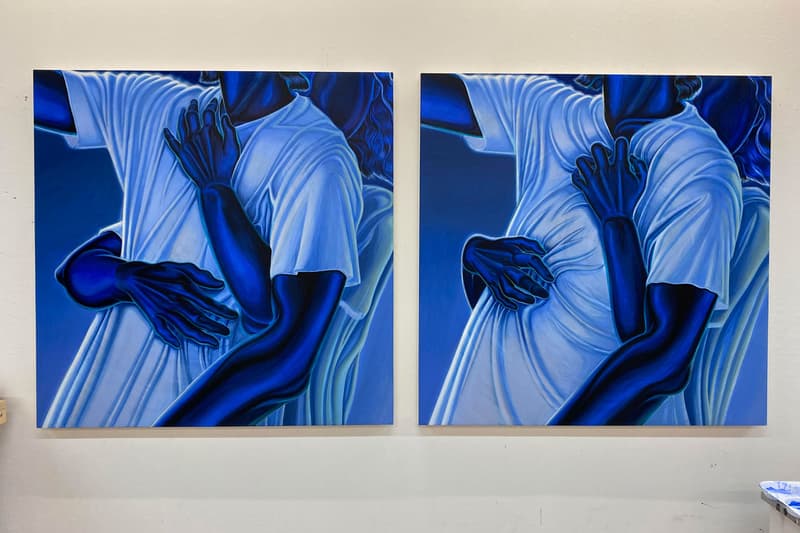 5 of 5
Based in Long Beach, California, Alex Gardner is an artist most recognized for his textured oil paintings that feature faceless subjects set against intimate atmospheres. Amidst the ongoing coronavirus pandemic, Gardner developed a new body of work that explores the discomfort of being bound to his studio through soft-hued compositions starring midnight-blue bodies in domestic spaces. In his process, the artist utilizes a satiny blue tone to create the figures' smooth forms. He mixes various shades with meticulous precision while applying paint onto the canvas in thin washes to develop a sleek appearance.
"These paintings, which are looser and more visibly worked-over than Gardner's earlier output, metabolize the intensity of the times into something light and full of heart. While the show's title hints at dejection, it also calls to mind a meditative state: the process of developing these new works was, in some ways, an attempt to self-soothe, conjuring a sense of calmness through their soft-hued scenes," said the gallery in a statement.
Although Gardner continues to champion the Black identity across his new works, the artist examines the concept of Blackness as a "kind of blankness" that encourages viewers to identify with the subject regardless of their race. "The paintings on view in BLUES are utterly personal yet thoroughly depersonalized. In this way, they are also generous: the avatars' emptiness becomes an opening for hope, encouraging us to see what we share instead of dwelling on the ways that we differ."
View select works from "BLUES" in the slideshow above and then visit The Hole's website for more information. "BLUES" is on view from November 19 until December 27.
Elsewhere in art, artists have designed posters for the Toronto Subway to raise awareness about mental health.
The Hole
312 Bowery
New York, NY 10012