Stevie Wonder Enlists Cordae, Rapsody, Busta Rhymes and More for Two New Singles
Billed as the inaugural releases of Stevie Wonder's newest record label.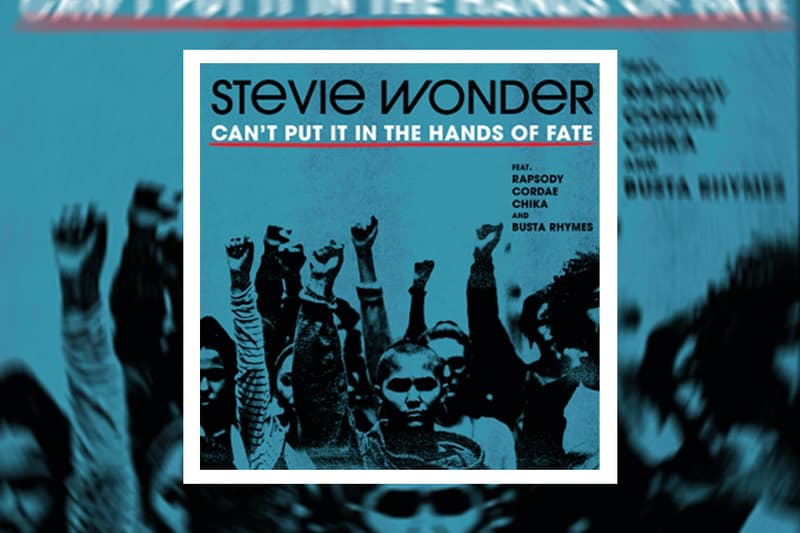 Stevie Wonder has dropped off a pair of brand new singles entitled "Can't Put It in the Hands of Fate" and "Where Is Our Love Song" as the inaugural release of his newest record label, So What's the Fuss Music.
The first track features guest appearances from Rapsody, Cordae, Chika and Busta Rhymes while the second features Gary Clark Jr. Wonder, who just turned 70 years old this 2020, hopes that his new releases will offer "instruction and inspiration for today's global challenges." The revered musician added, "In these times, we are hearing the most poignant wake-up calls and cries for this nation and the world to, please, heed our need for love, peace and unity."
Both cuts are politically-charged offerings that hear Wonder focusing on systemic racism and change. Speaking to The Guardian, he explains that there is a need for "an atonement, not just for a couple of years, but at least three to five years – we cannot ignore and act like the things in this nation didn't happen … We can't erase them out of the history books. 1619, it happened. The slave trade did happen, Reconstruction did happen, 150 million black people did die, that did happen. The only way I think we can fix it is through our love and respect."
Wonder launched So What's the Fuss Music after spending his whole career with Motown Records. The new venture is set up in partnership with Republic Records and gets its name from his 2005 collab with Prince.
Stream Stevie Wonder's "Can't Put It in the Hands of Fate" with Rapsody, Cordae, Chika and Busta Rhymes and "Where Is Our Love Song" with Garly Clark Jr. on Apple Music. All royalties from "Where Is Our Love Song" will be given to Feeding America to help Black and Brown communities affected by COVID-19.
Elsewhere in music, watch Snoop Dogg give a lesson in registering as a first-time voter.