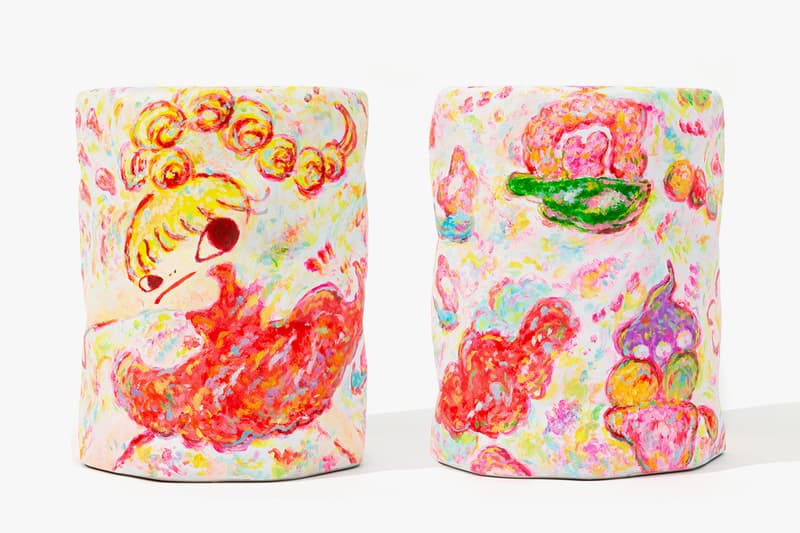 1 of 4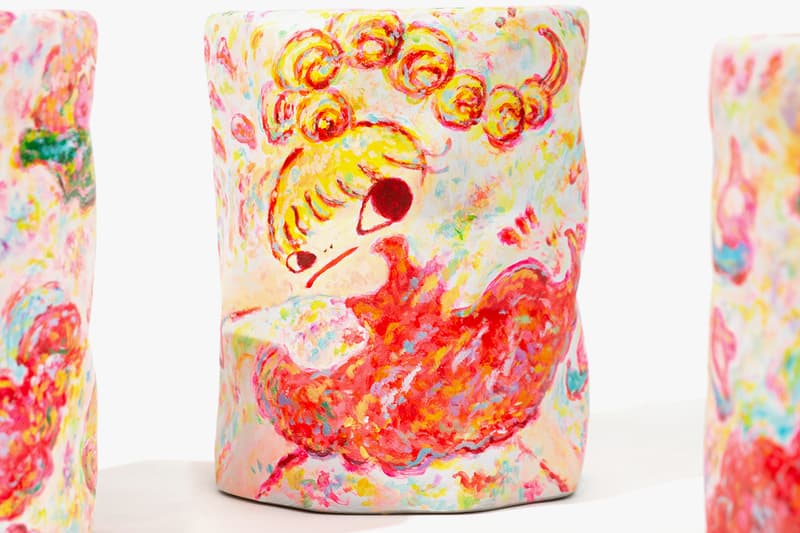 2 of 4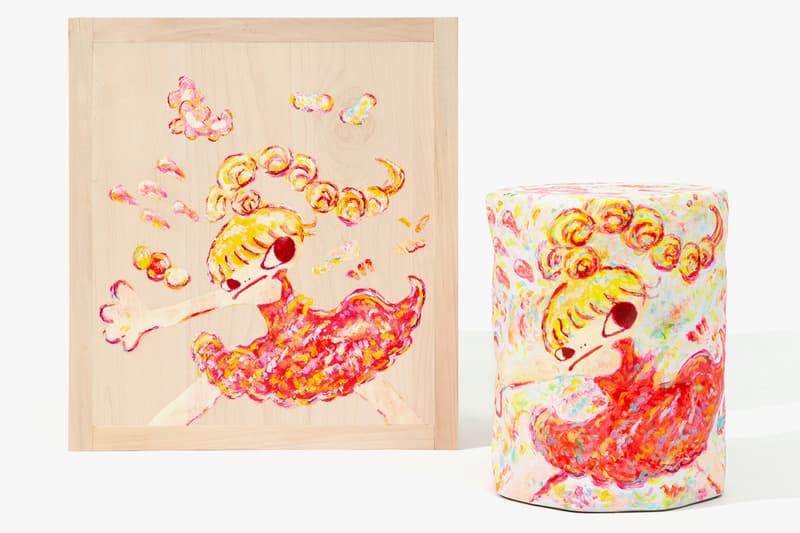 3 of 4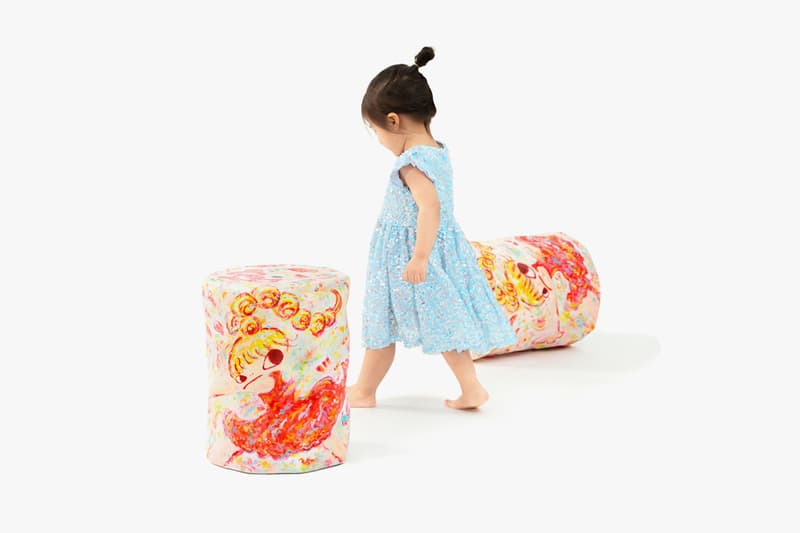 4 of 4
AllRightsReserved Links up With Rokkaku Ayako for 'Ceramic Stool'
The artist's first ceramic sculpture.
---
AllRightsReserved has linked up with Japanese artist Rokkaku Ayako for a ceramic stool gleaming with the artist's signature painterly style. Ayako never went to art school and is completely self-taught. She developed her own unique painting technique, often applying acrylic directly to the canvas with her bare hands — Ceramic Stool is Ayako's first-ever ceramic sculpture.
Glossed with a vibrant array of bright pastel tones, the stool features an image of a little girl amidst a dreamy landscape of floating flowers, ice-cream, candies and other child-like motifs. The girl is depicted with blonde hair and large round eyes, wearing a bright red dress pacing forward. Noted in a press release, Ayako considers her characters a fun way to express her personality. Beyond the aforementioned motifs, the rest of the stool is detailed with tiny paintbrush strokes. The artist will also be showing her first large-scale solo exhibition Magic Hand at Japan Chiba Prefectural Museum of Art in collaboration with GALLERY TARGET where a total of 160 works will be displayed.
AllRightsReserved and Rokkaku Ayako's Ceramic Stool is now available for raffle on DDT Store's website until October 29, 11 p.m. EDT for $9,000 USD in a limited run of 25 units — each piece has been signed and numbered.
In case you missed it, Kosuke Kawamura's works from "AKIRA ART WALL PROJECT" are now up for sale.