NILøS FW20 Presents Its MMXX//IAMTHAT Biotechnological Lookbook
The designs remark on the fear of the abuse of technology into mankind.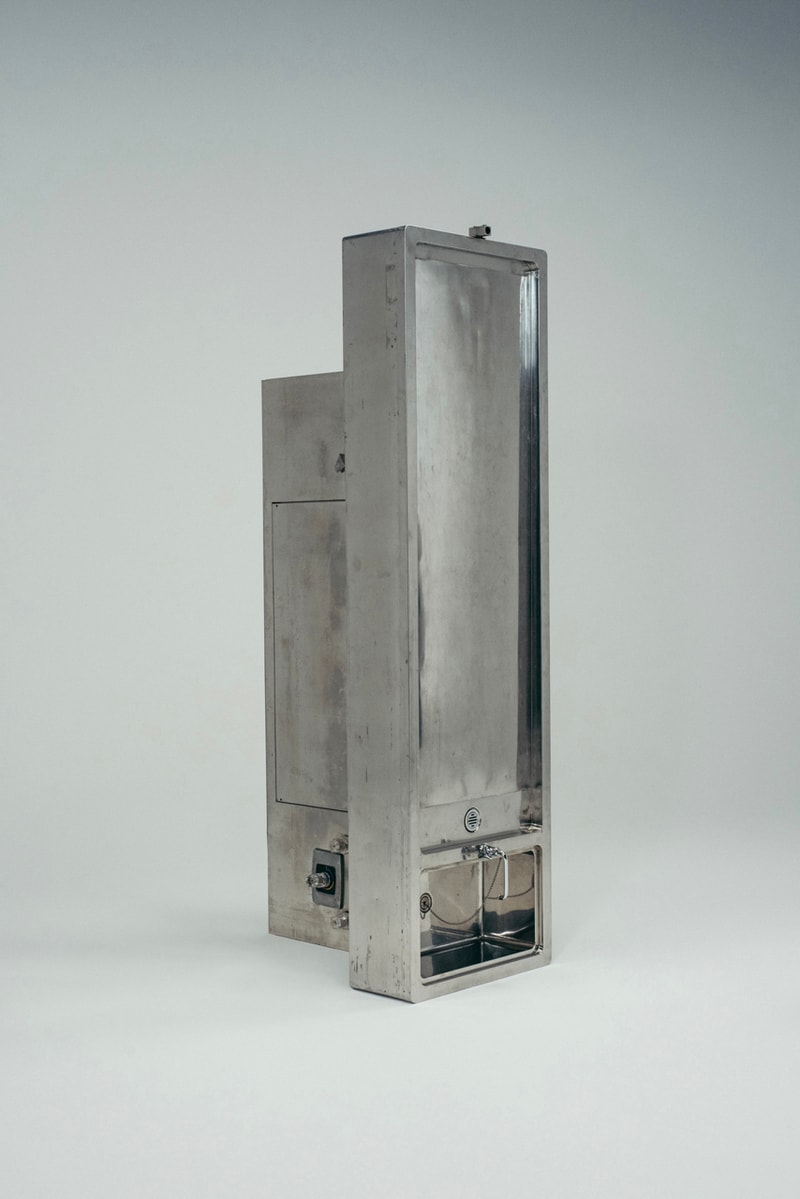 1 of 27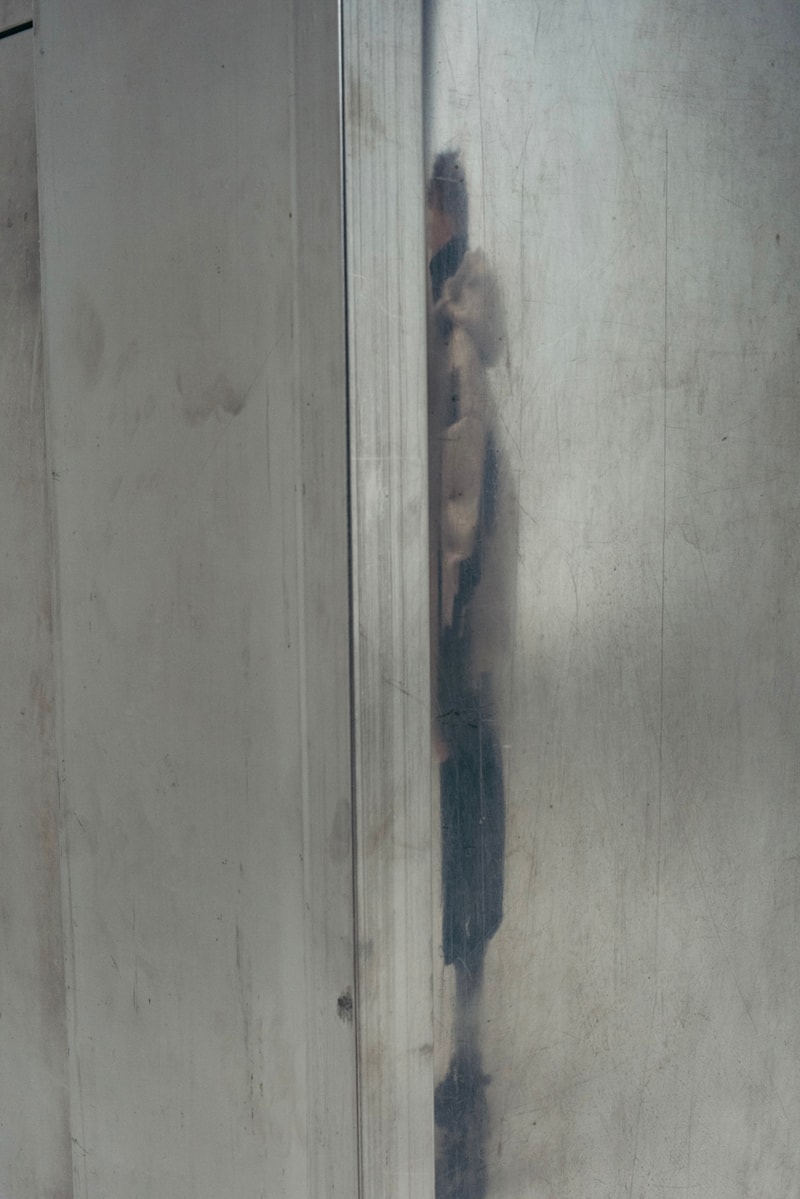 2 of 27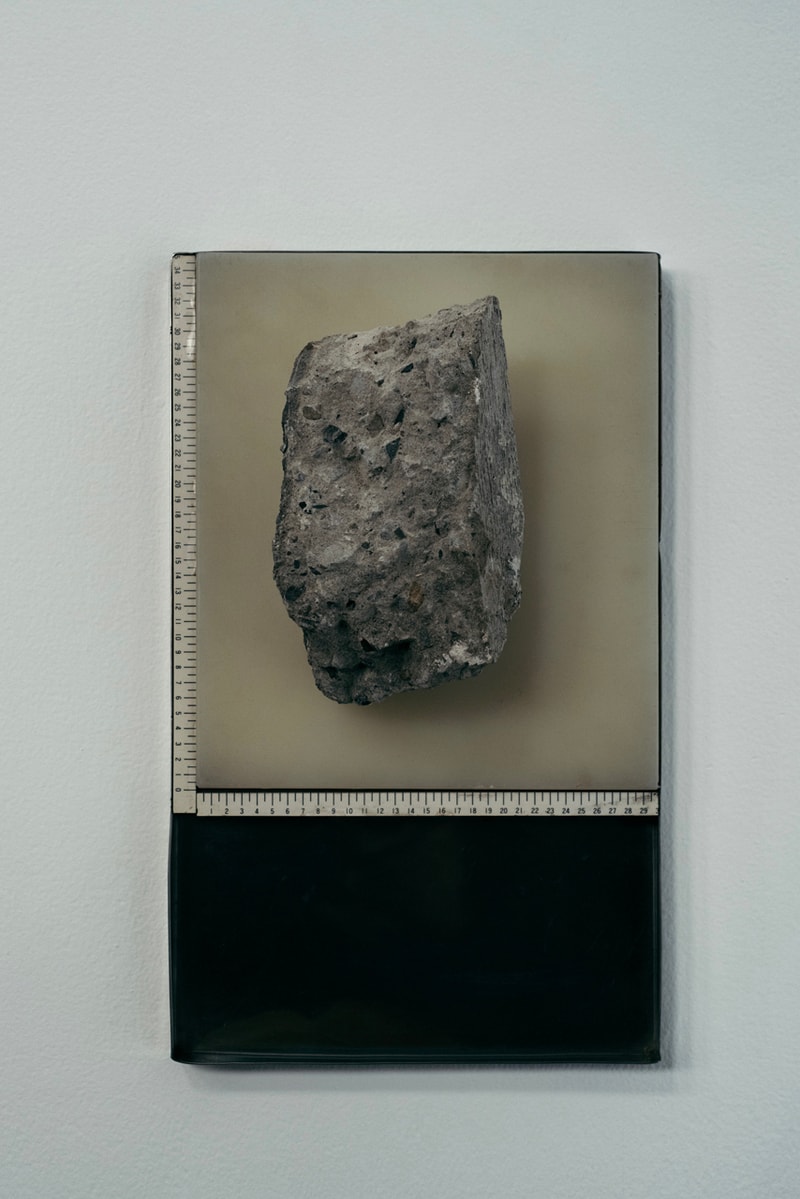 3 of 27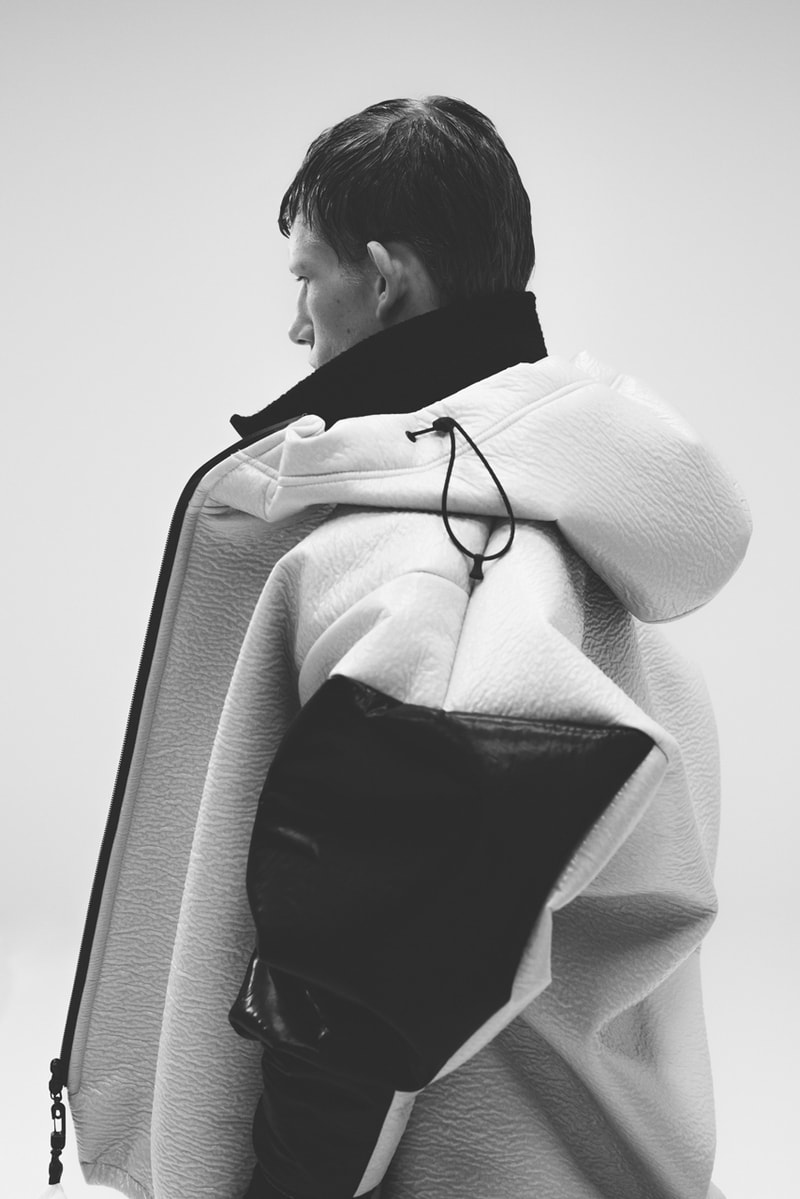 4 of 27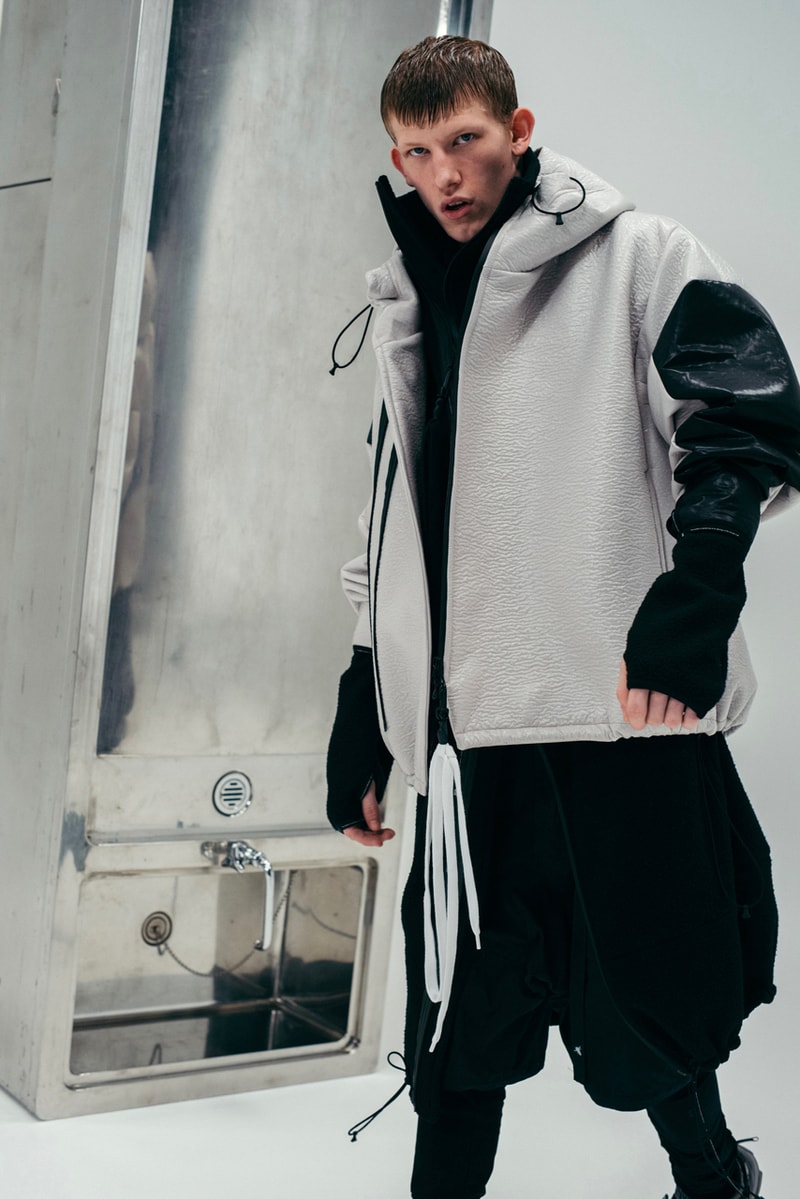 5 of 27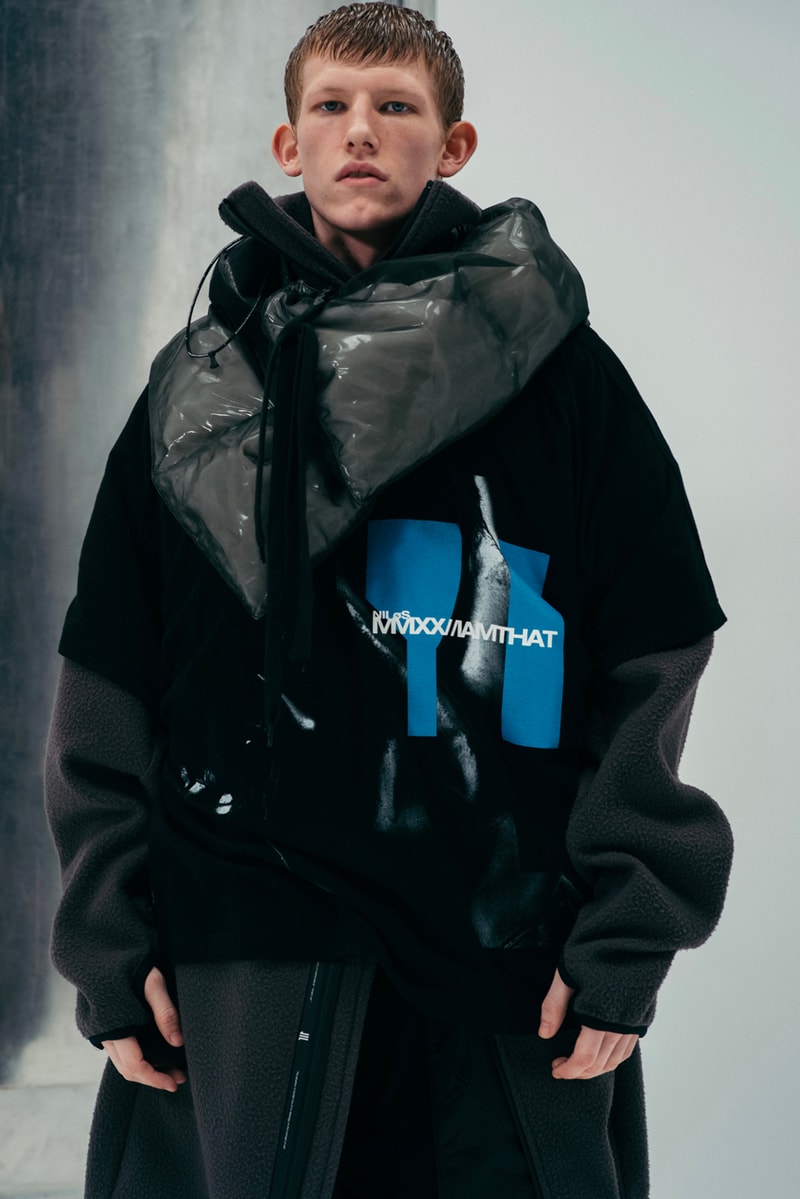 6 of 27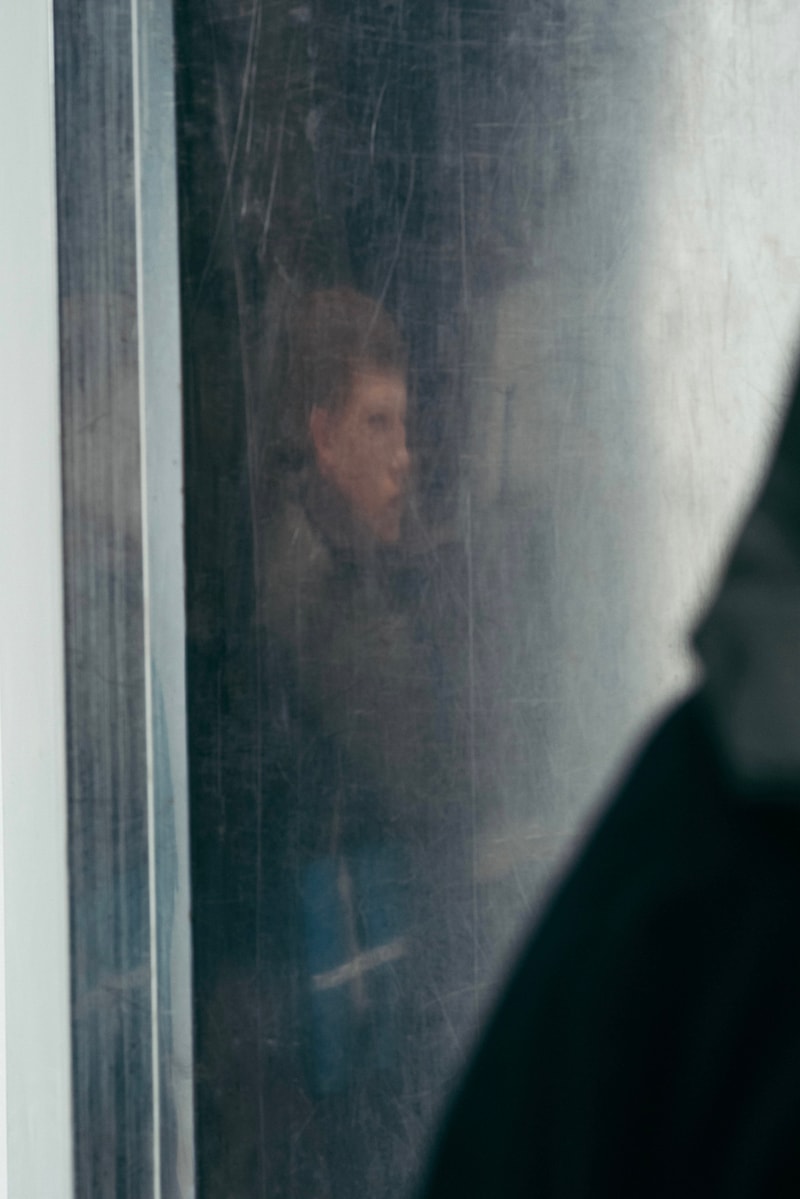 7 of 27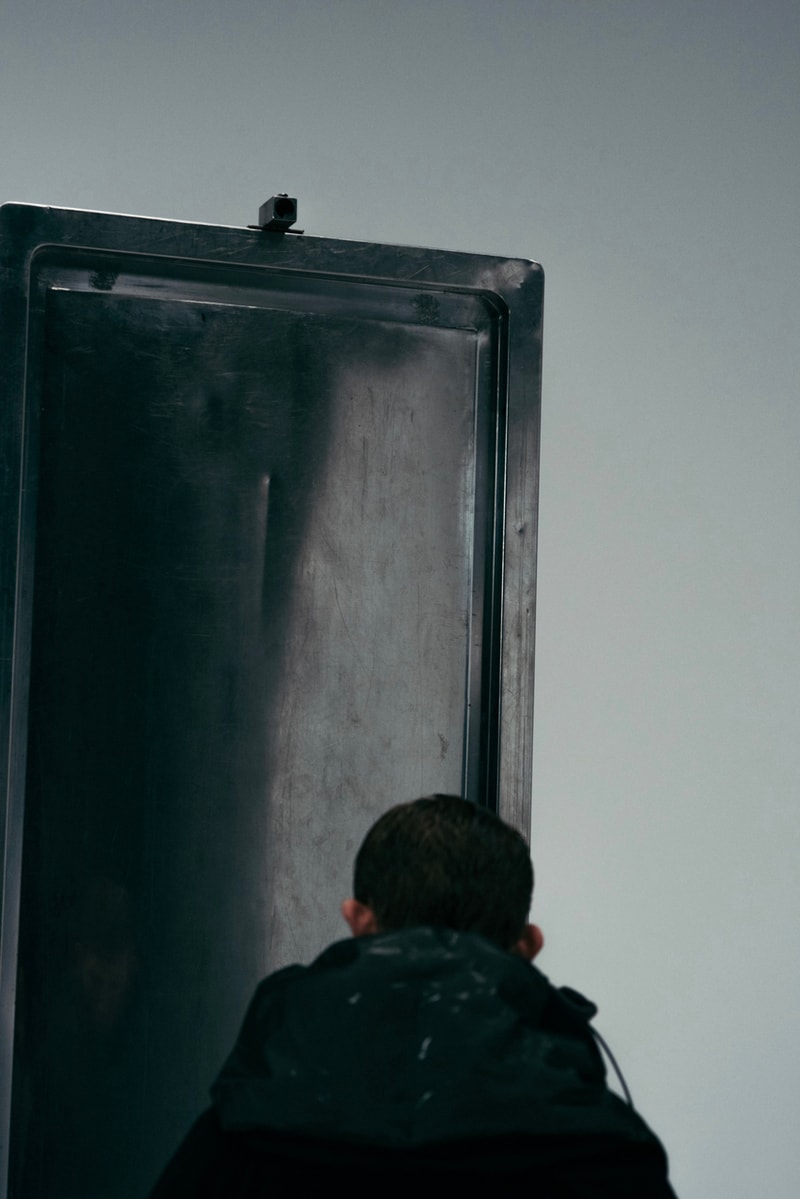 8 of 27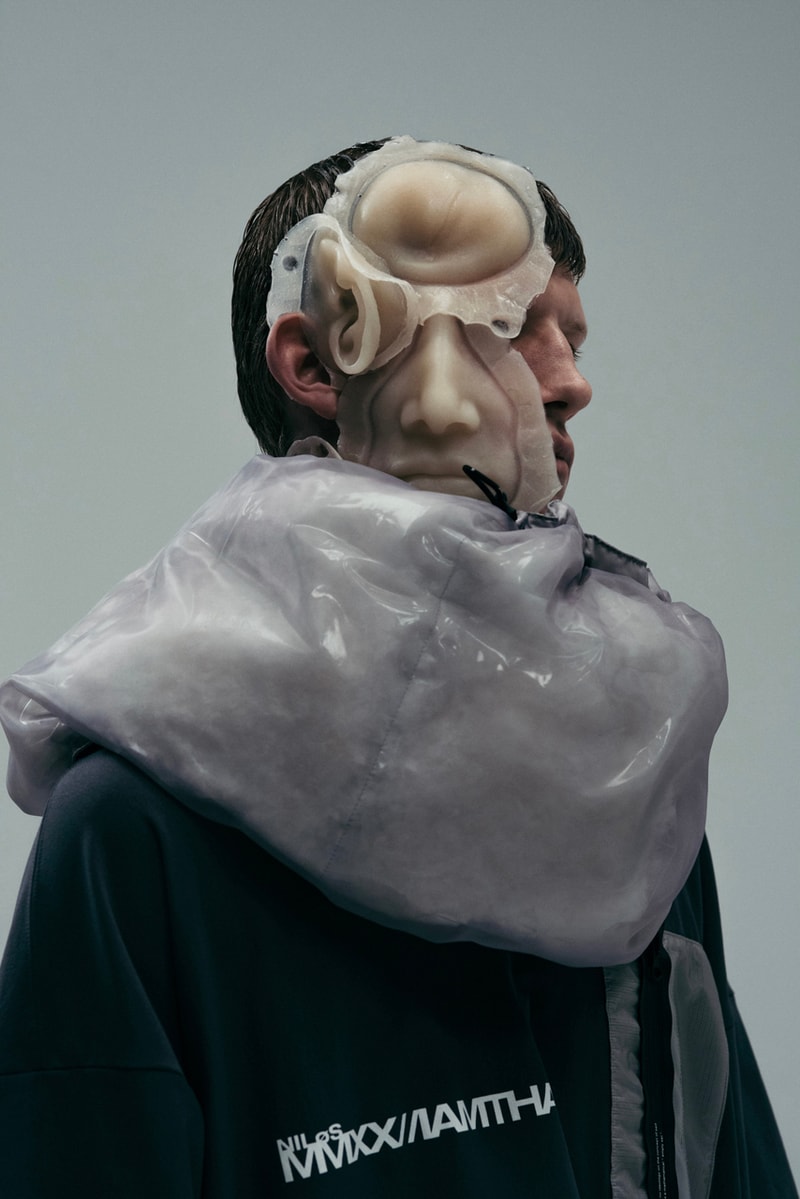 9 of 27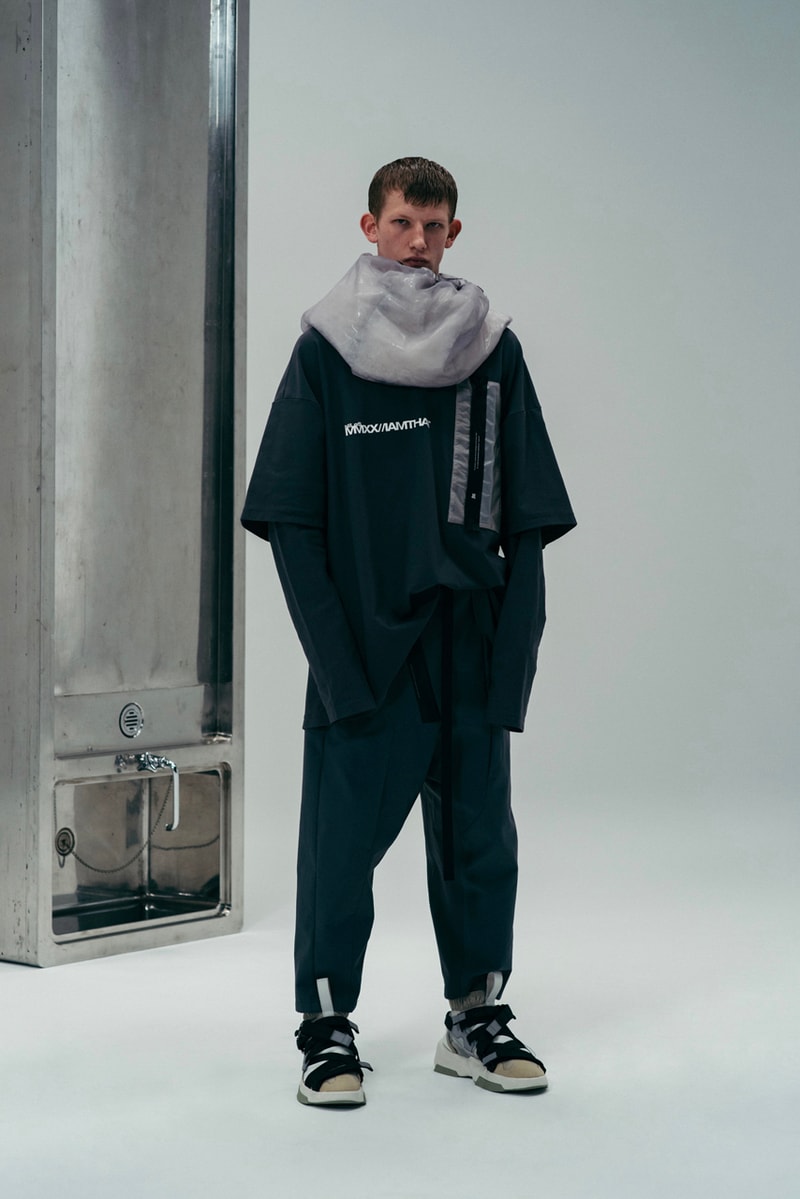 10 of 27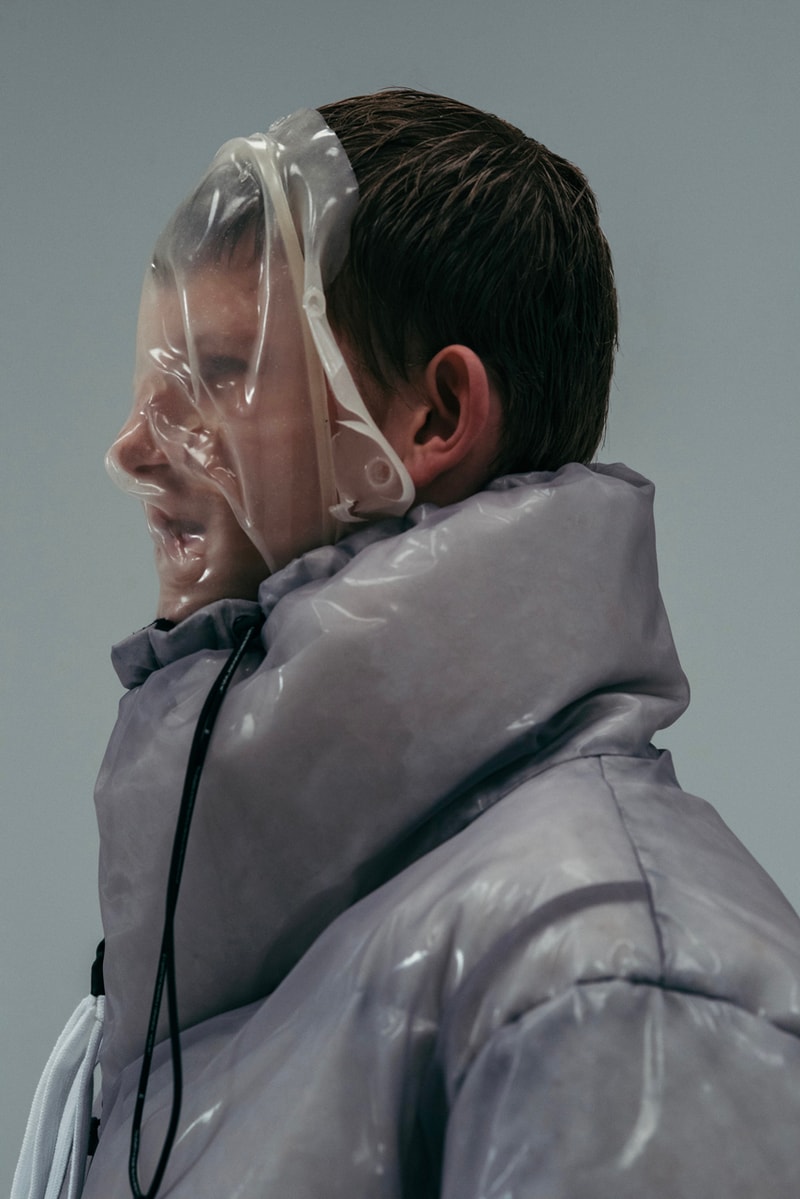 11 of 27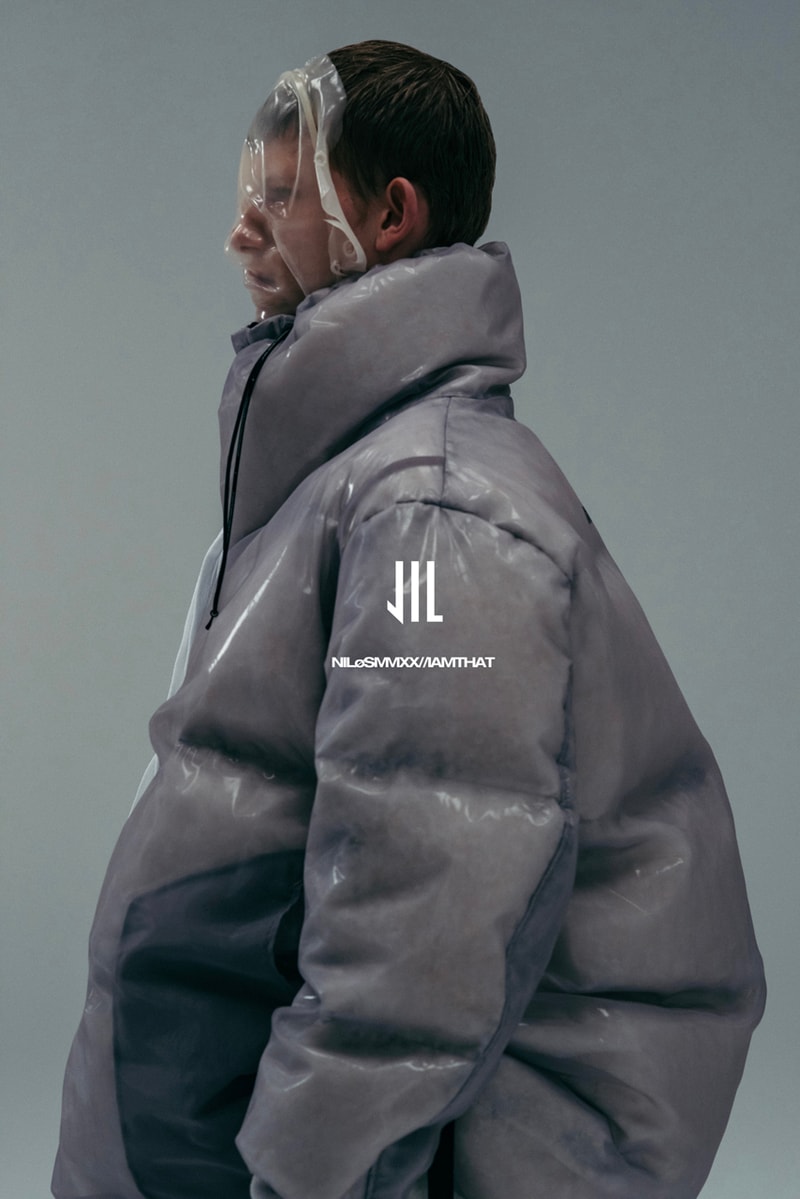 12 of 27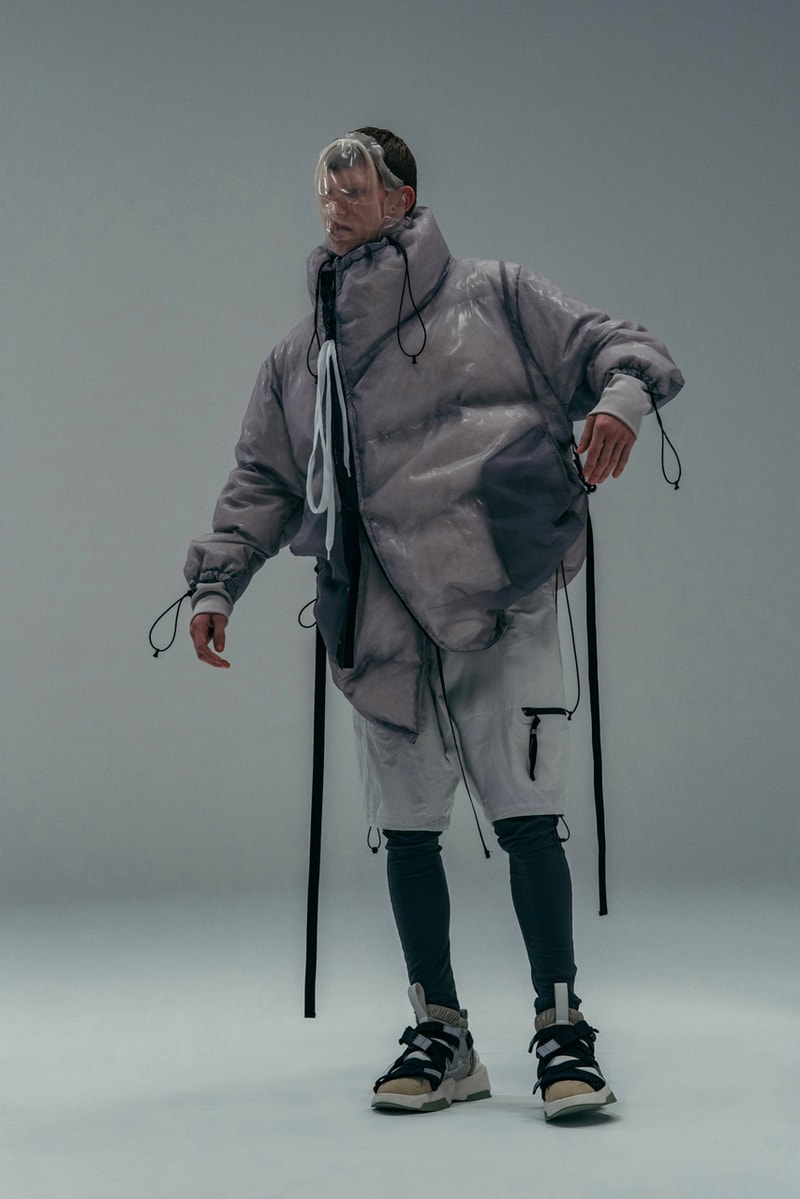 13 of 27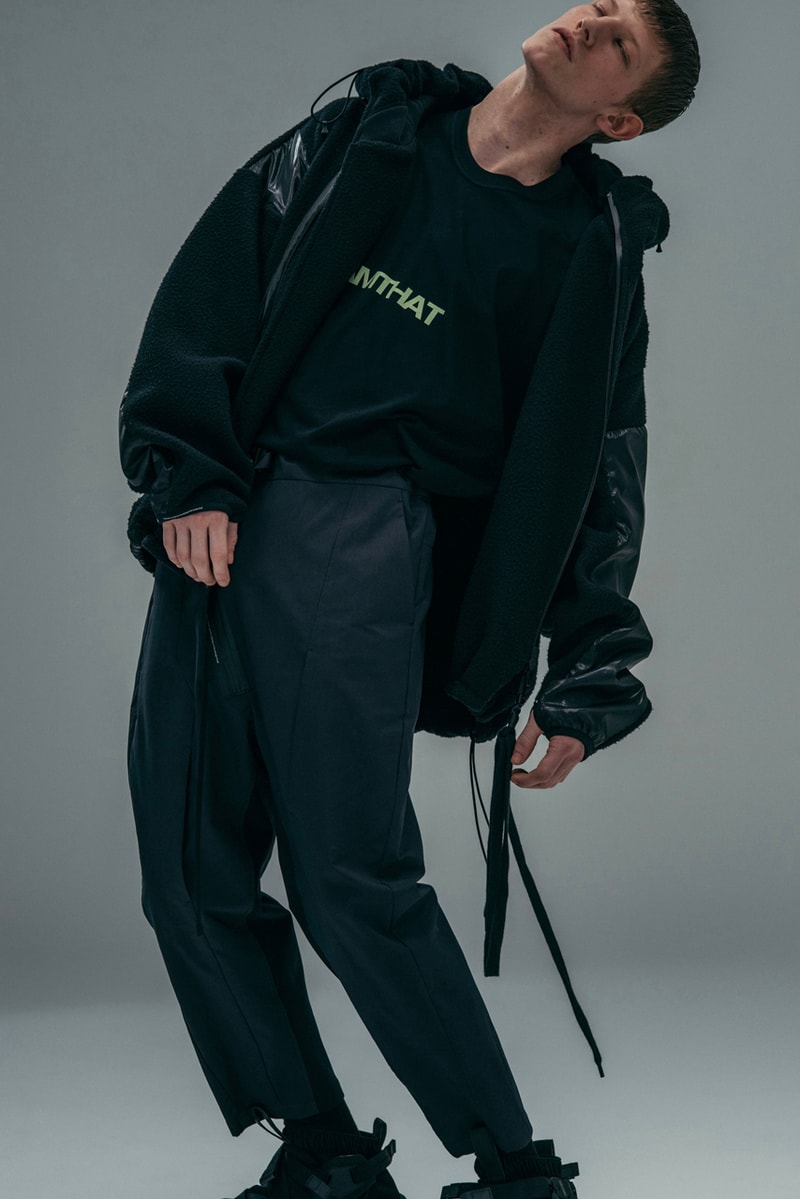 14 of 27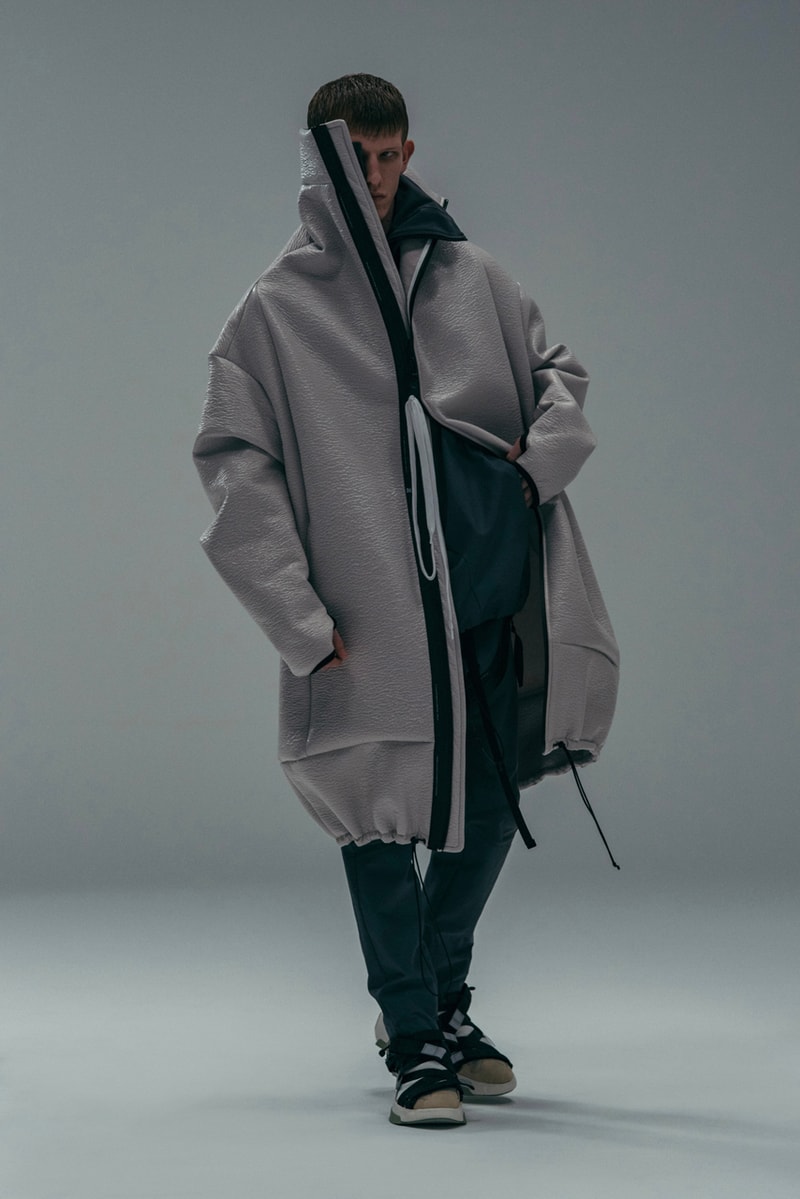 15 of 27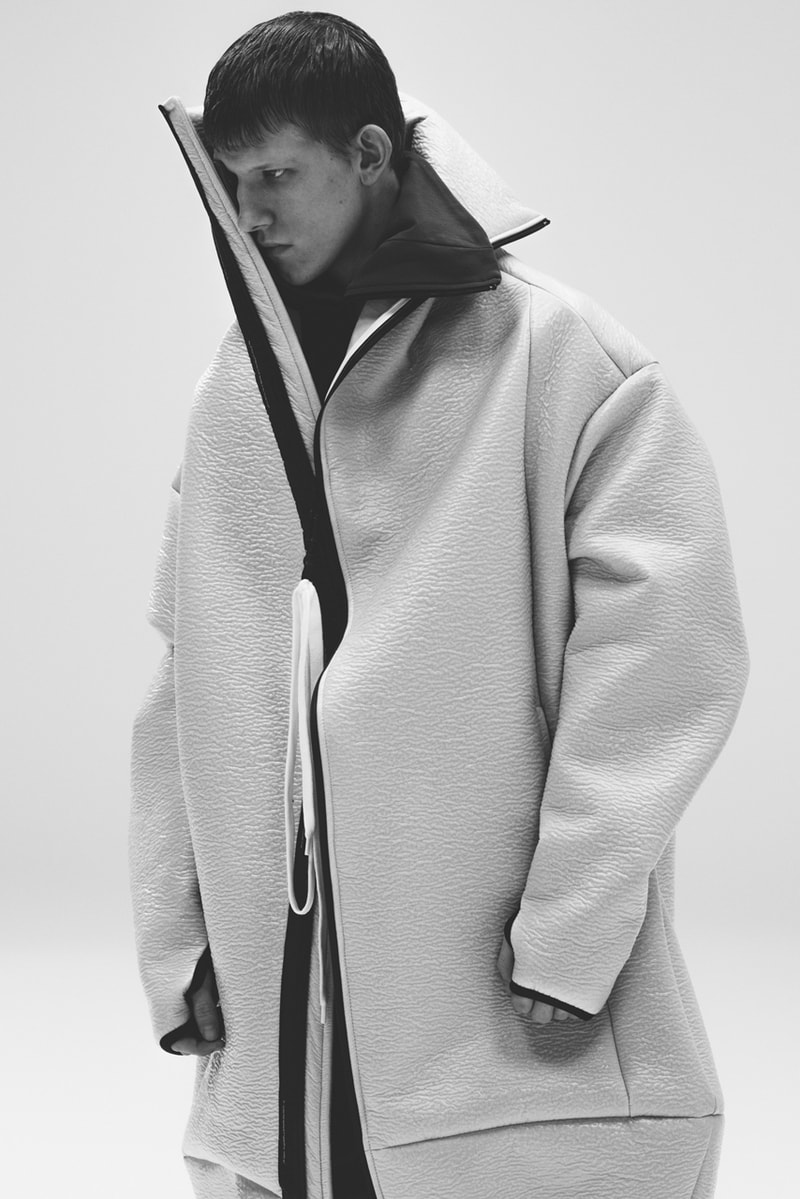 16 of 27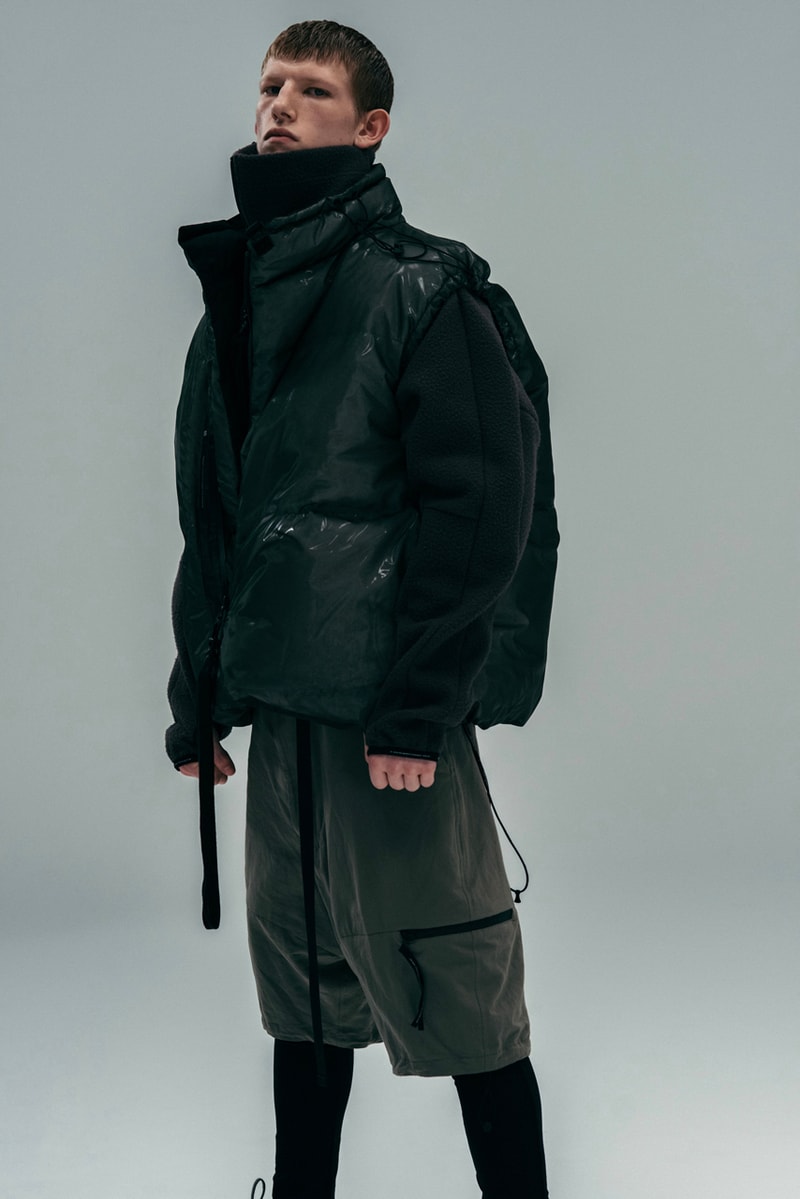 17 of 27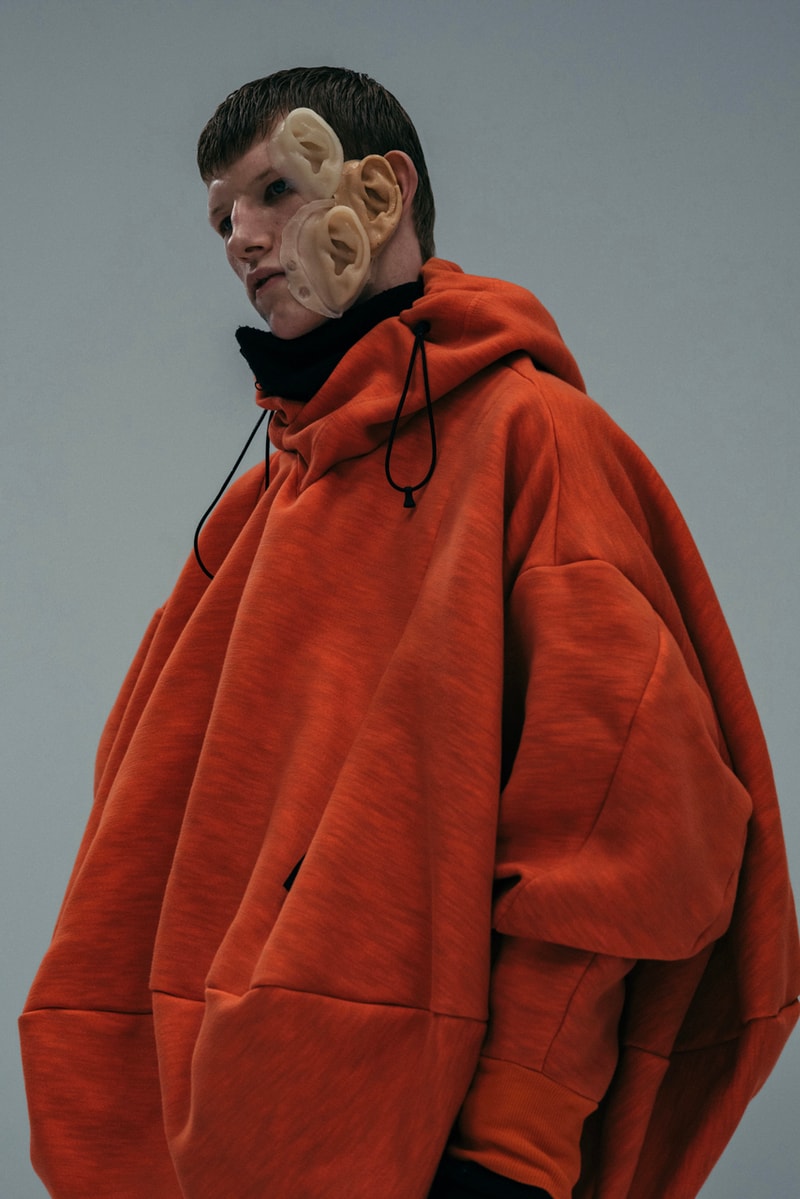 18 of 27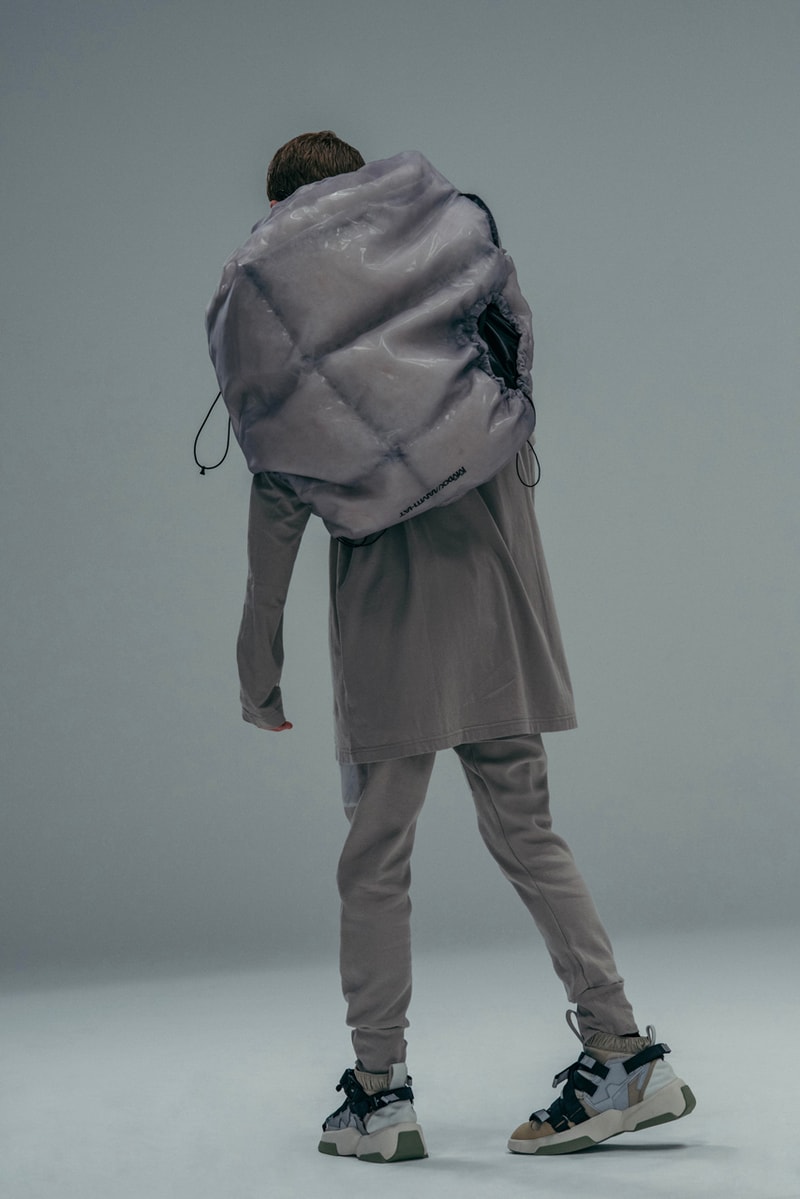 19 of 27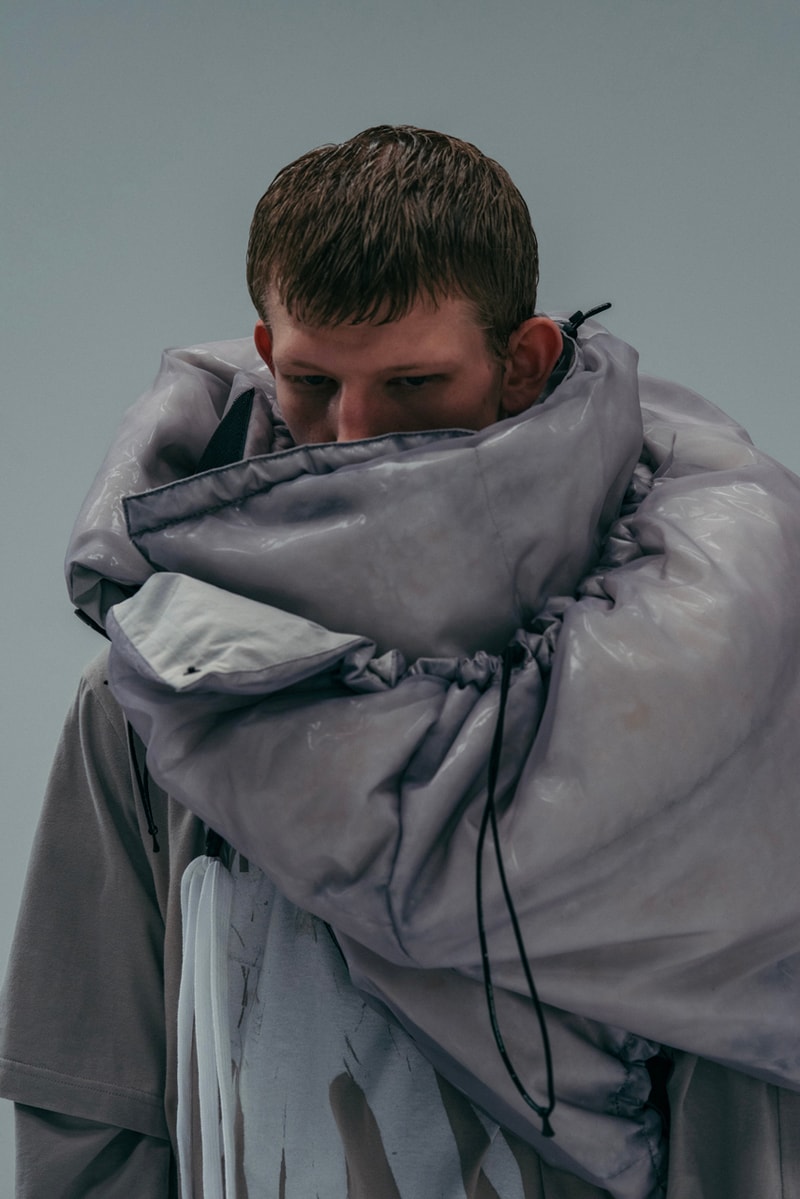 20 of 27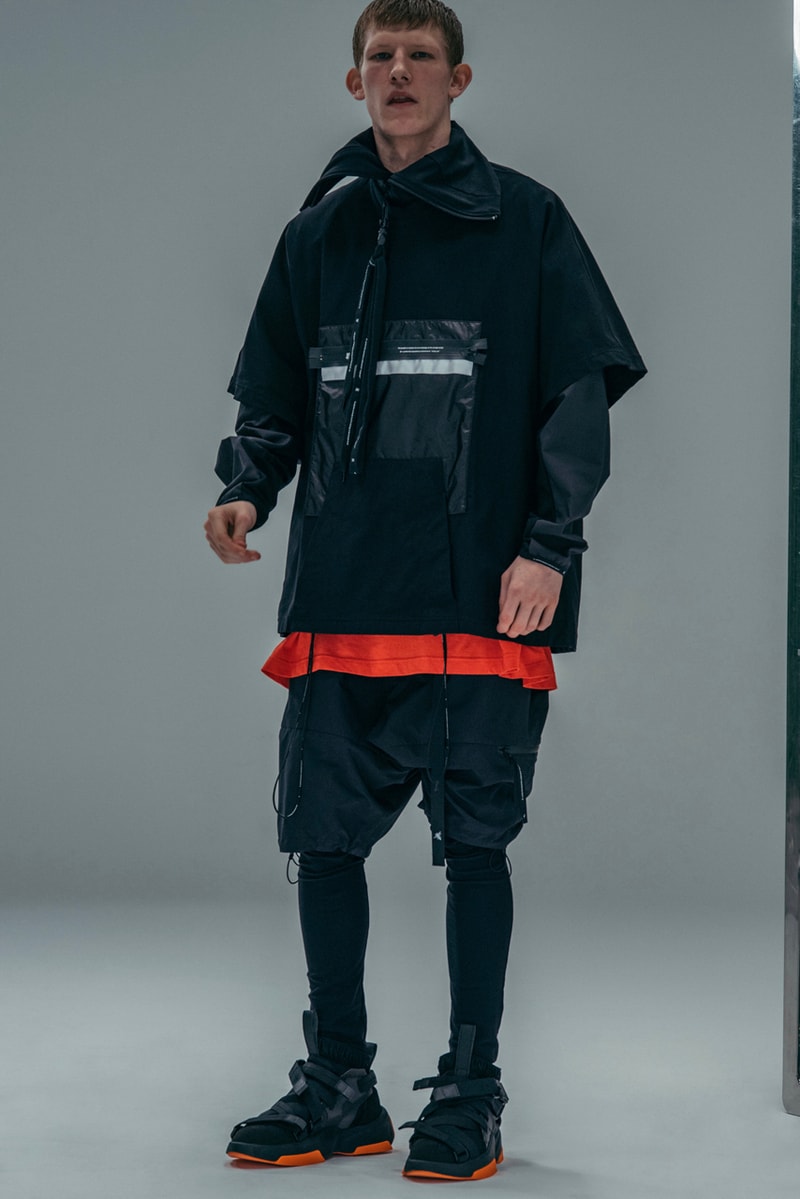 21 of 27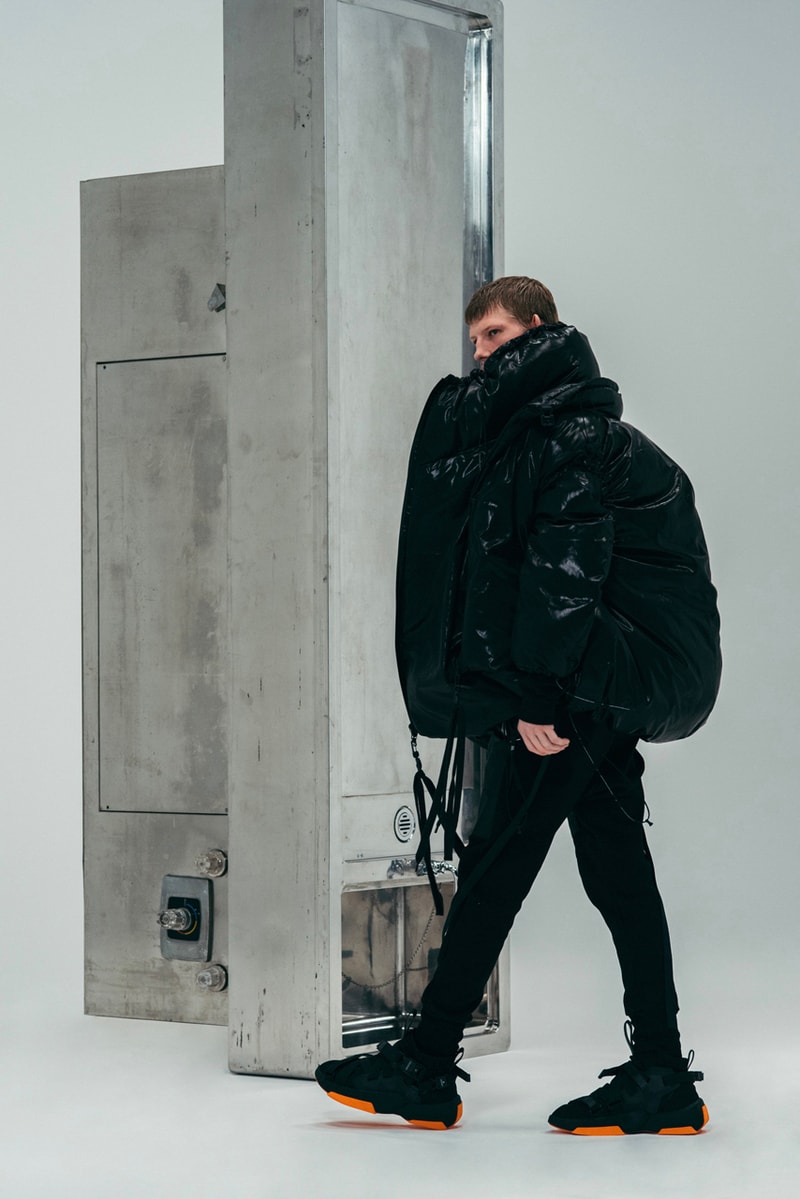 22 of 27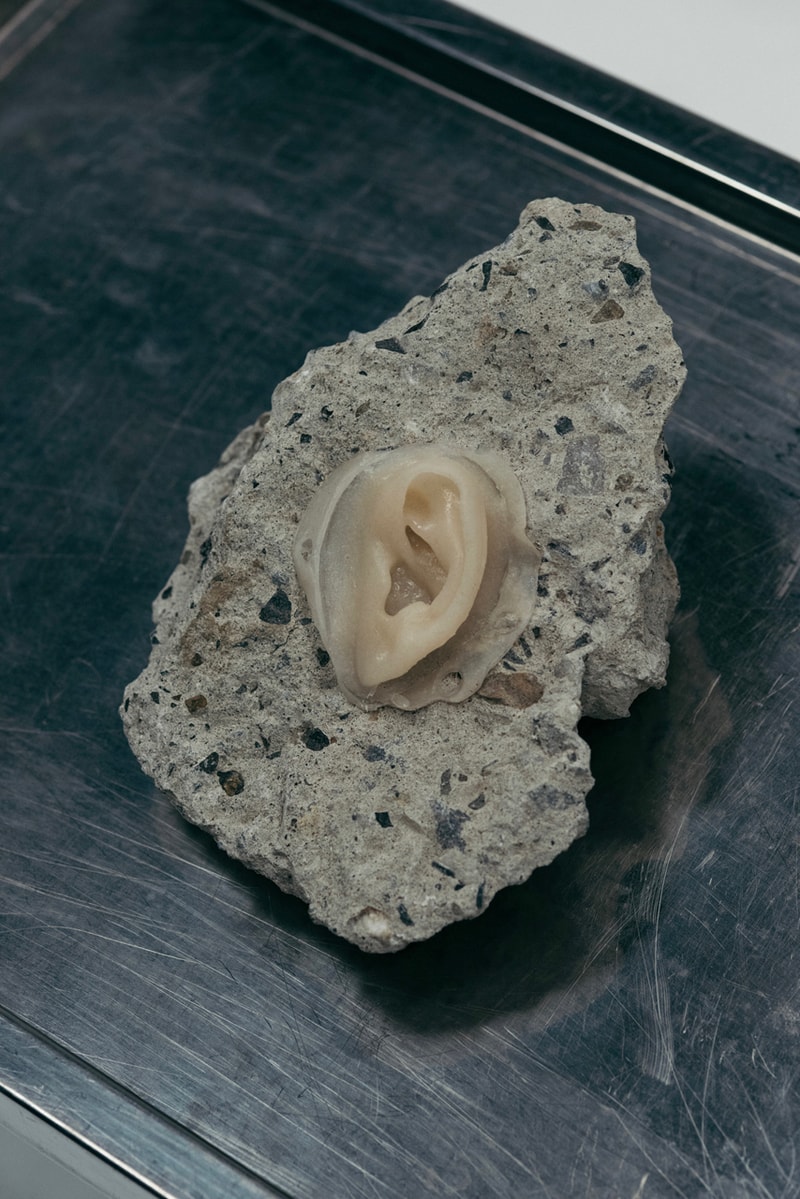 23 of 27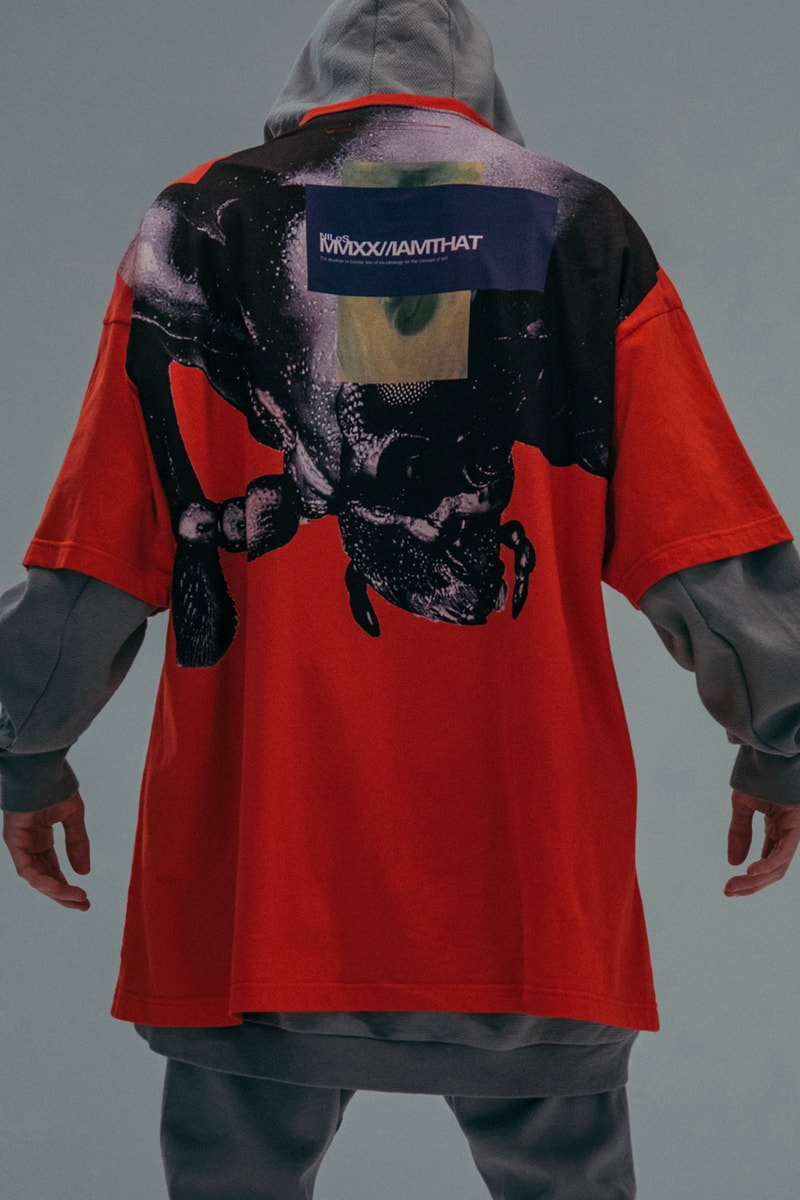 24 of 27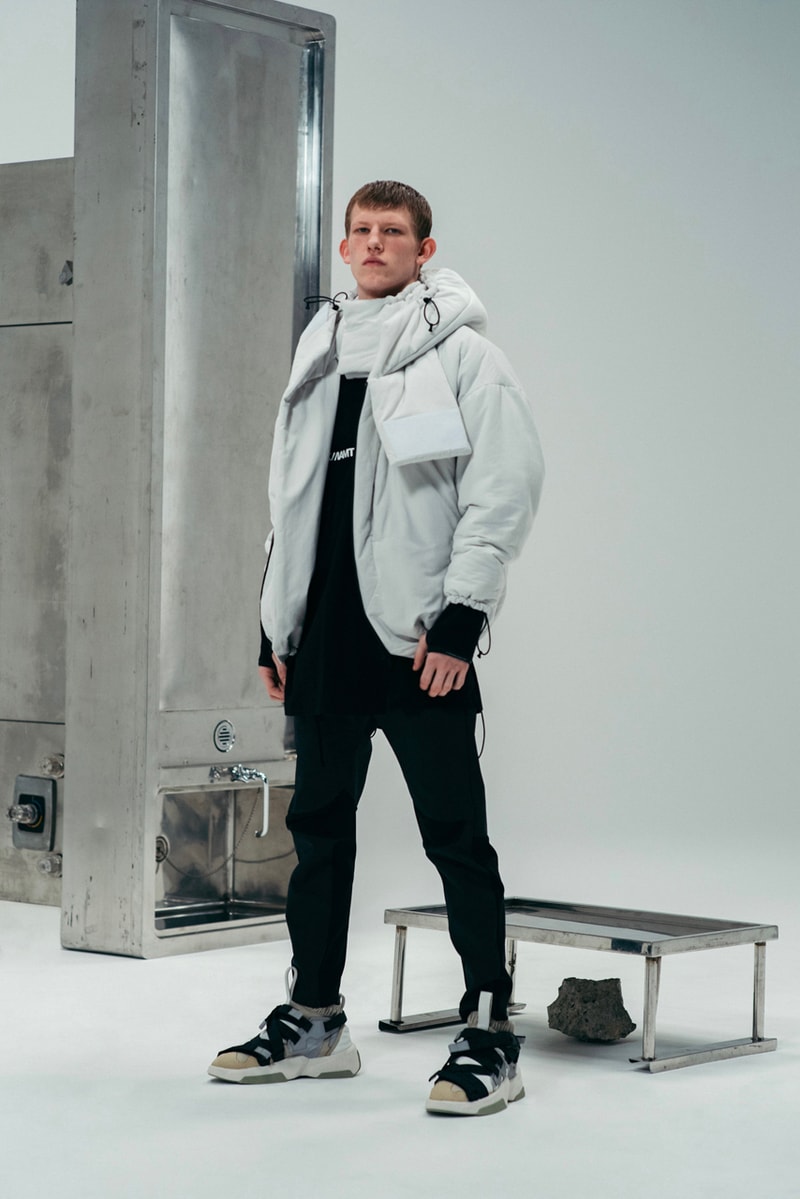 25 of 27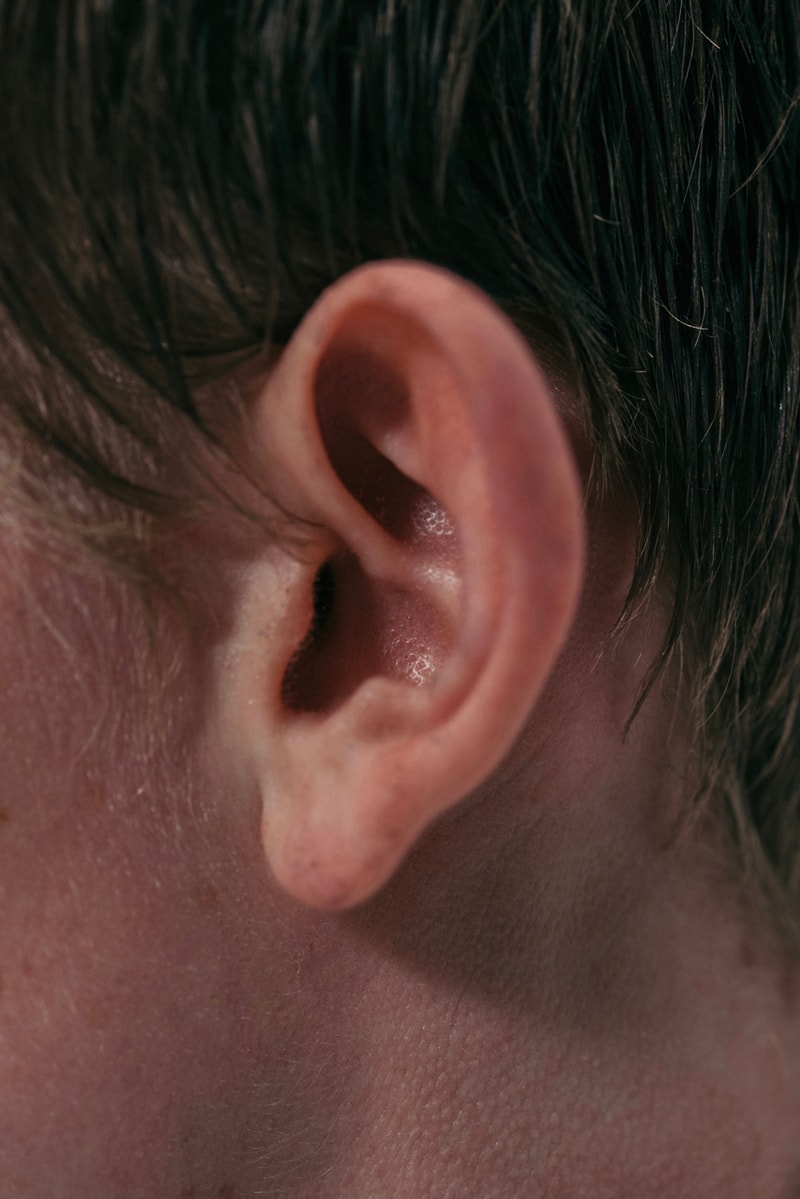 26 of 27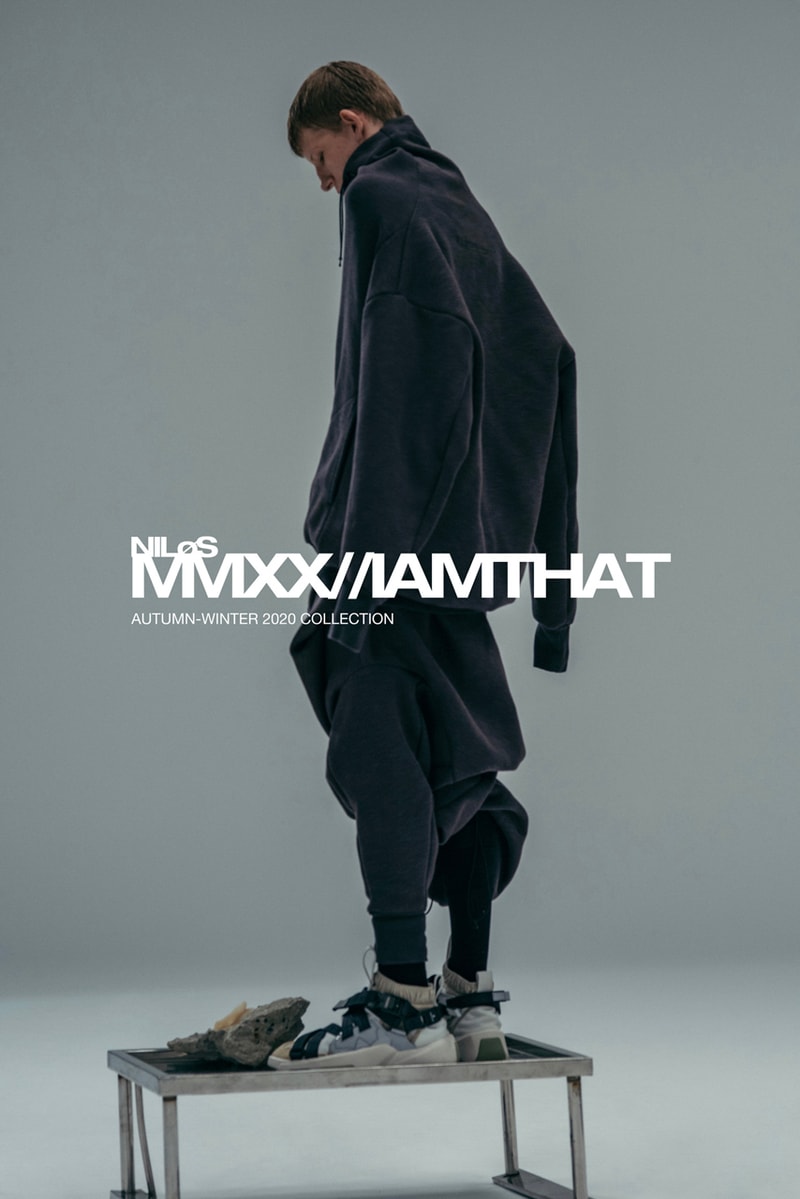 27 of 27
Japanese label NILøS releases its latest lookbook, this time approaching its oversized outerwear garments and use of synthetics in a more dramatic approach.
Revolving around the theme of biotechnology and its injection into society, the MMXX//IAMTHAT lookbook reveals a collection of outerwear pieces — jackets, sweaters, shirts and bottoms are most discernible — that all retain a futuristic, dystopian outlook on fashion. Silhouettes take on the shape of blobs and look overgrown in nature, while the use of prosthetic noses and ears touch on the biotechnology angle. Tones remain muted and dark, while pops of color occasionally strike as graphics and prints. Functional aspects appear in the form of drawstring bungie cords and straps, contrast zippers and more.
The brand releases notes, translated from Japanese, which remark on the collection and its theme of biotechnology:
Biotechnology takes place at the atomic level, extracting and replacing DNA to design new life.

I wonder how the creature born from the womb of sophisticated, kneading genetic manipulation can recognize their own existence.
How do these beings that differ completely from those moulded by millennia of natural selection perceive this deviation. This is the feeling that fascinates me. How can there be a god for these beasts?

Could it not be that these living beings are the leaders inserting us into a dystopia?
Could it not be that they are accelerating the destructive swelling of our bloated and tetanized social structure?
View the MMXX//IAMTHAT lookbook in its entirety above and learn more about NILøS's previous FW19 lookbook that released last summer.