Nicholas Daley Channels Afrofuturism & Psychedelia for FW20
Celebrating the work of Frank Bowling.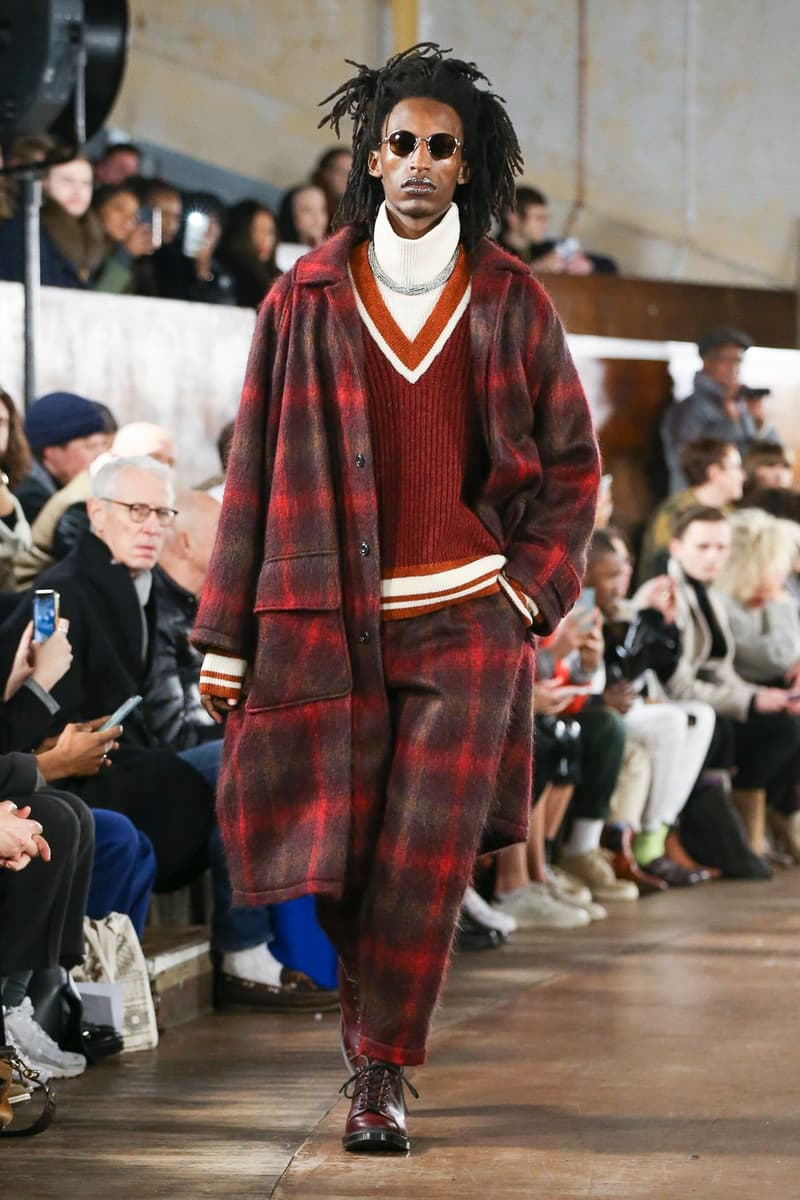 1 of 26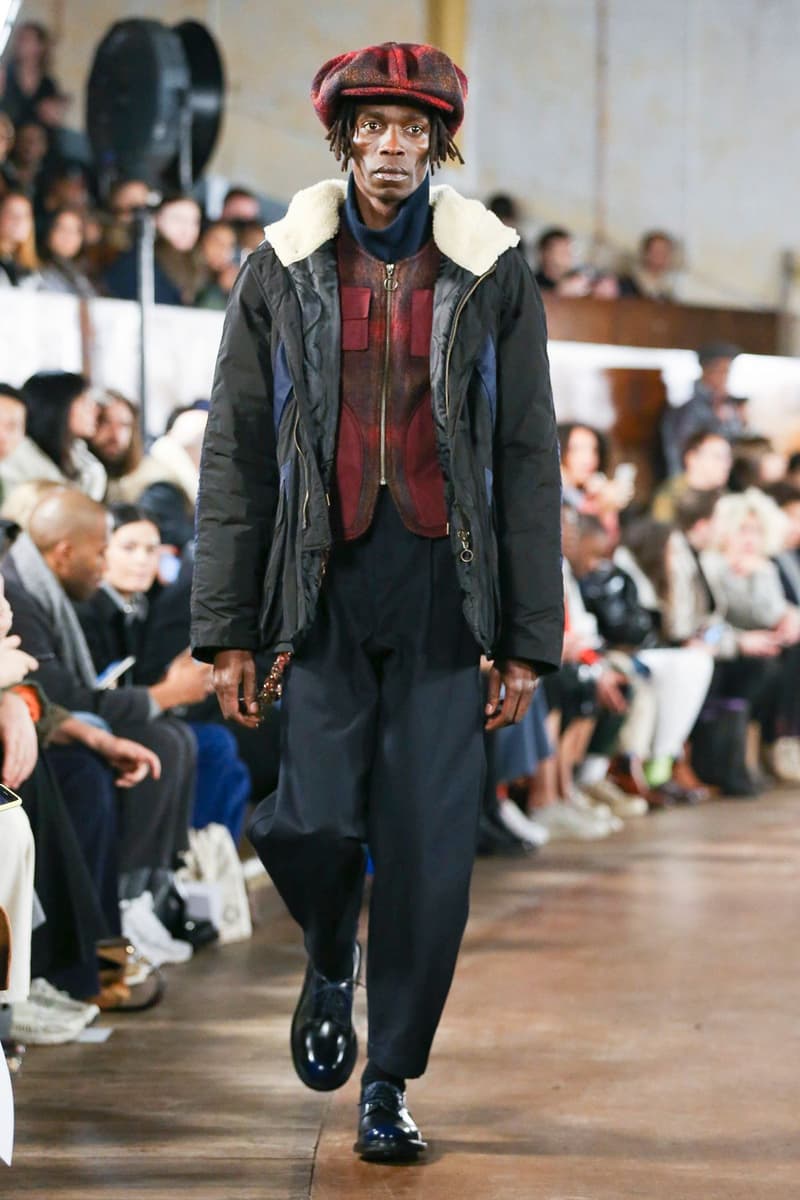 2 of 26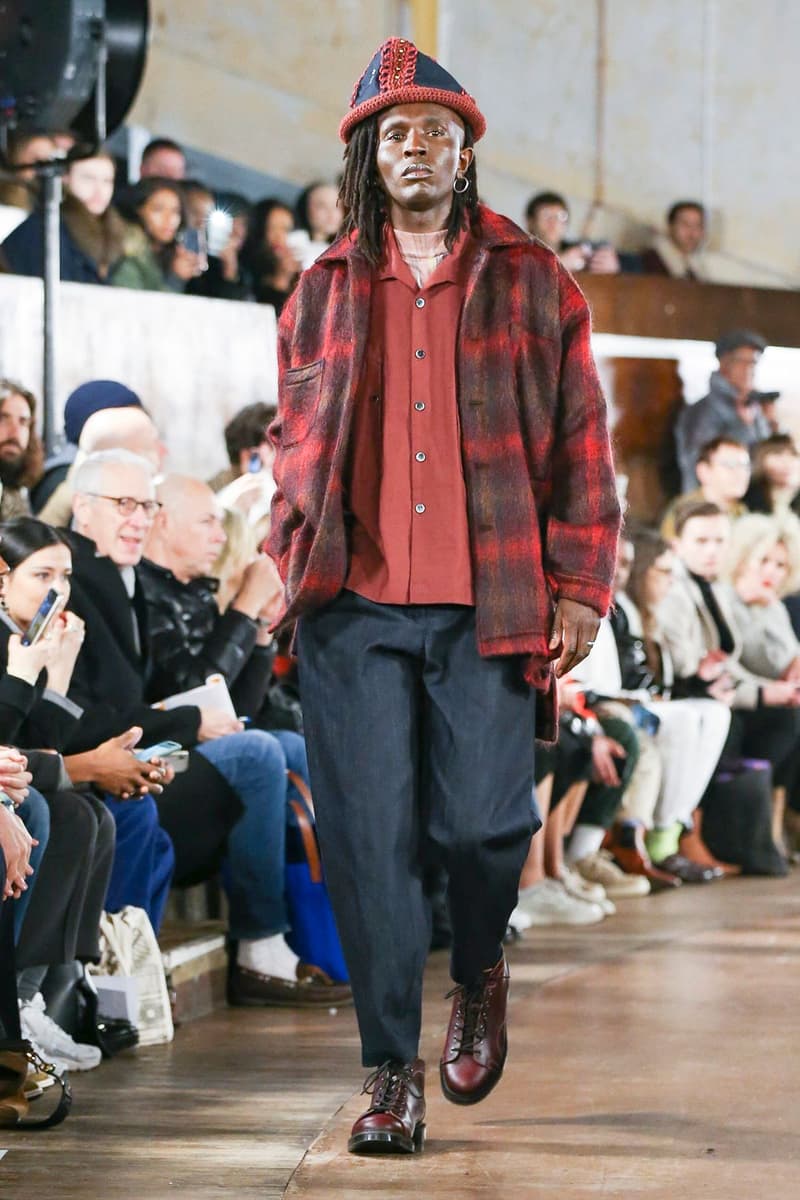 3 of 26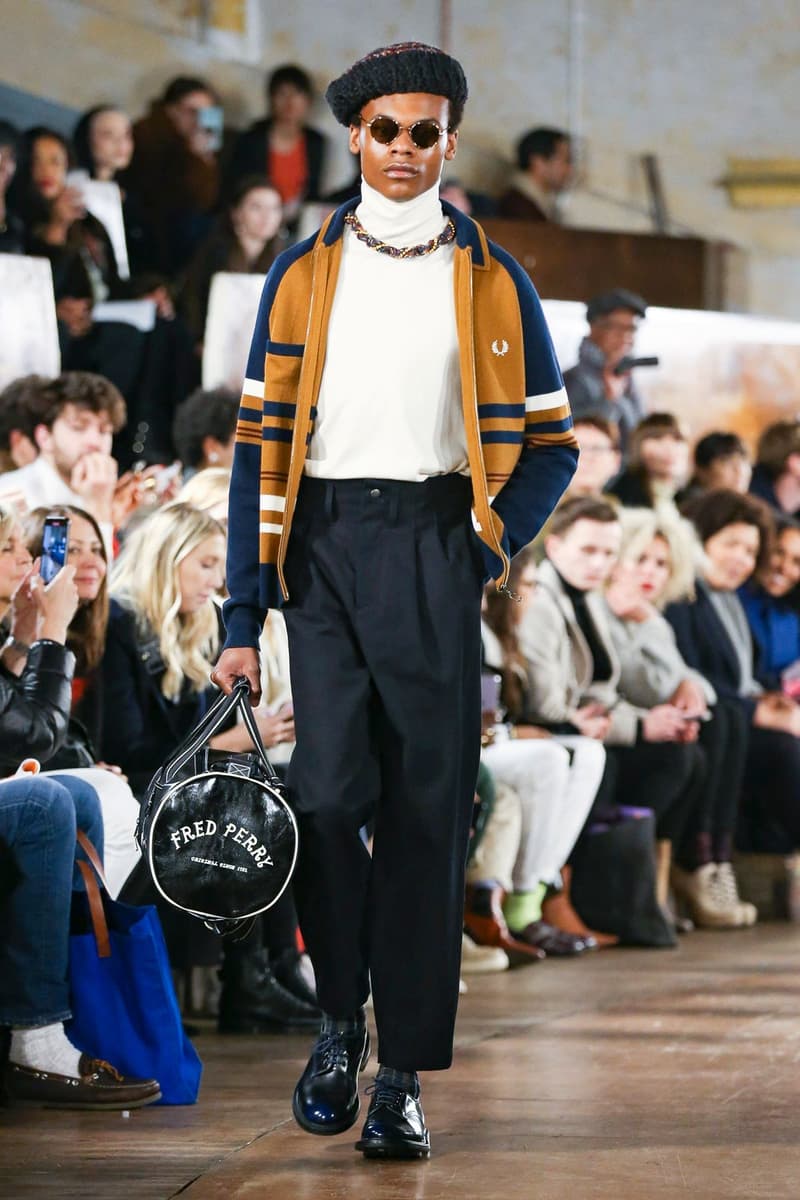 4 of 26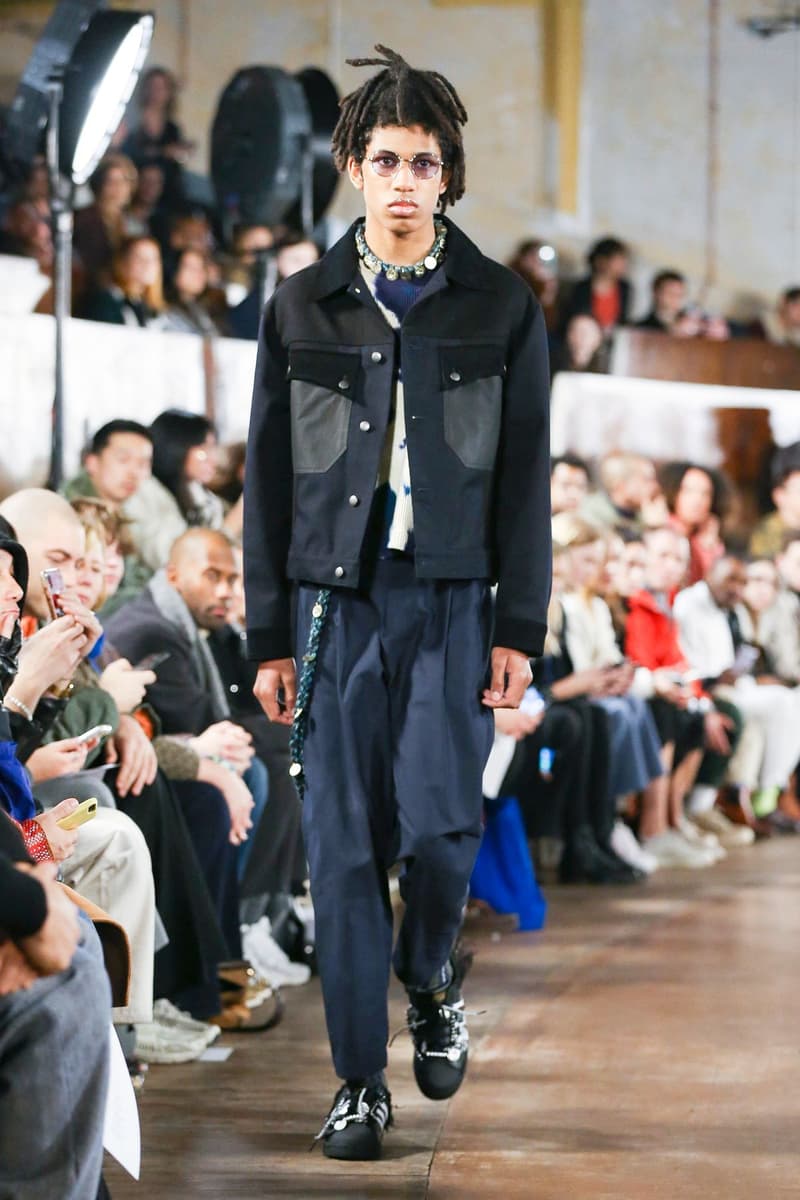 5 of 26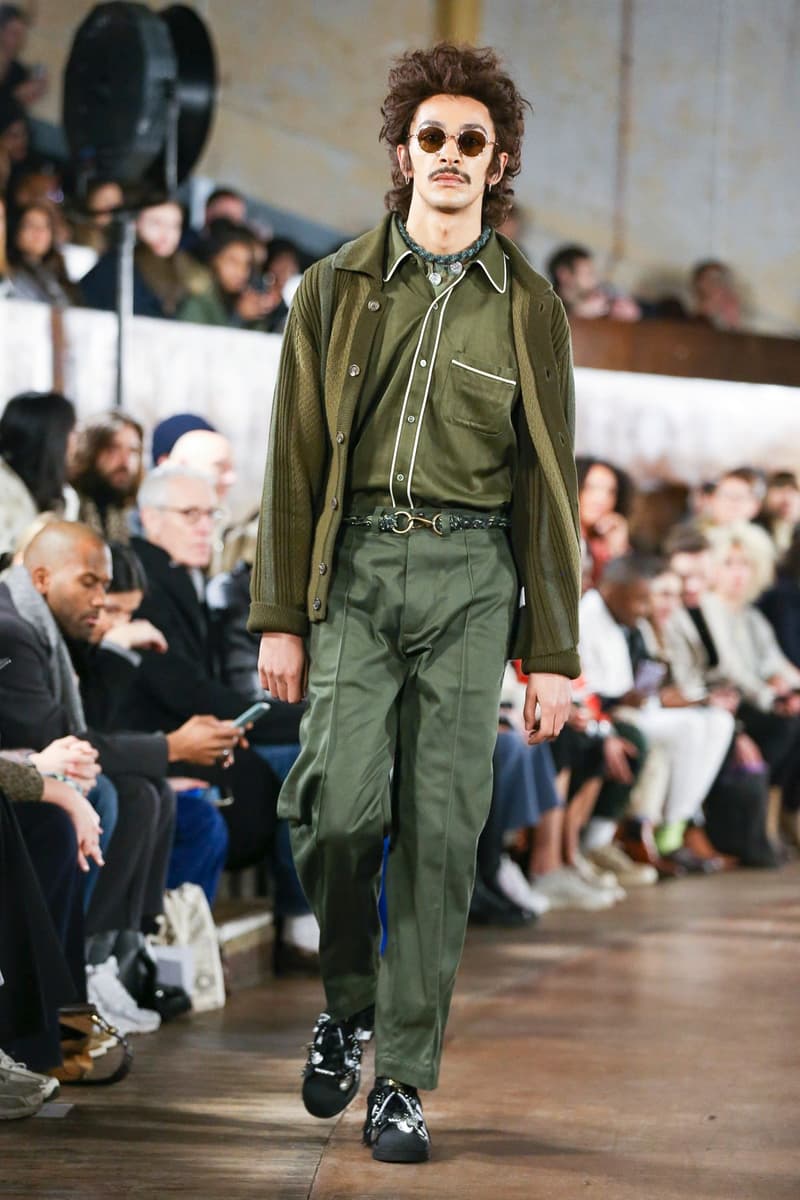 6 of 26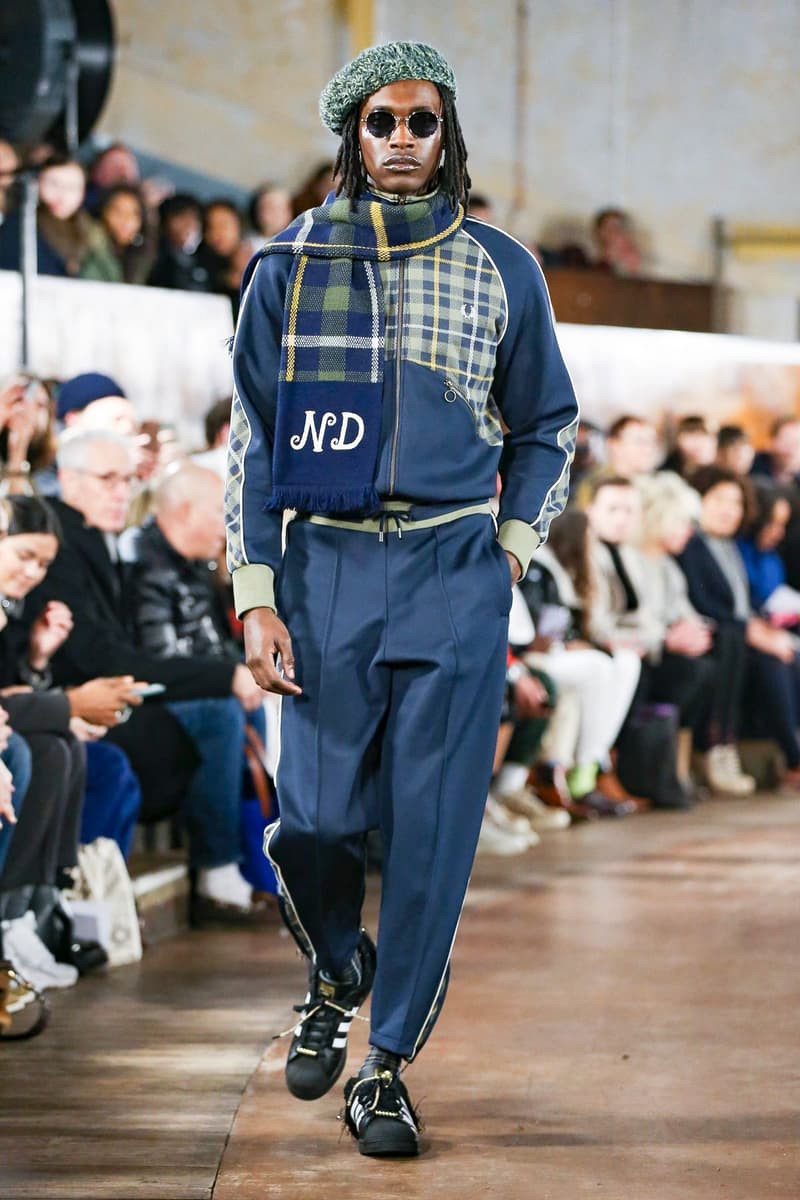 7 of 26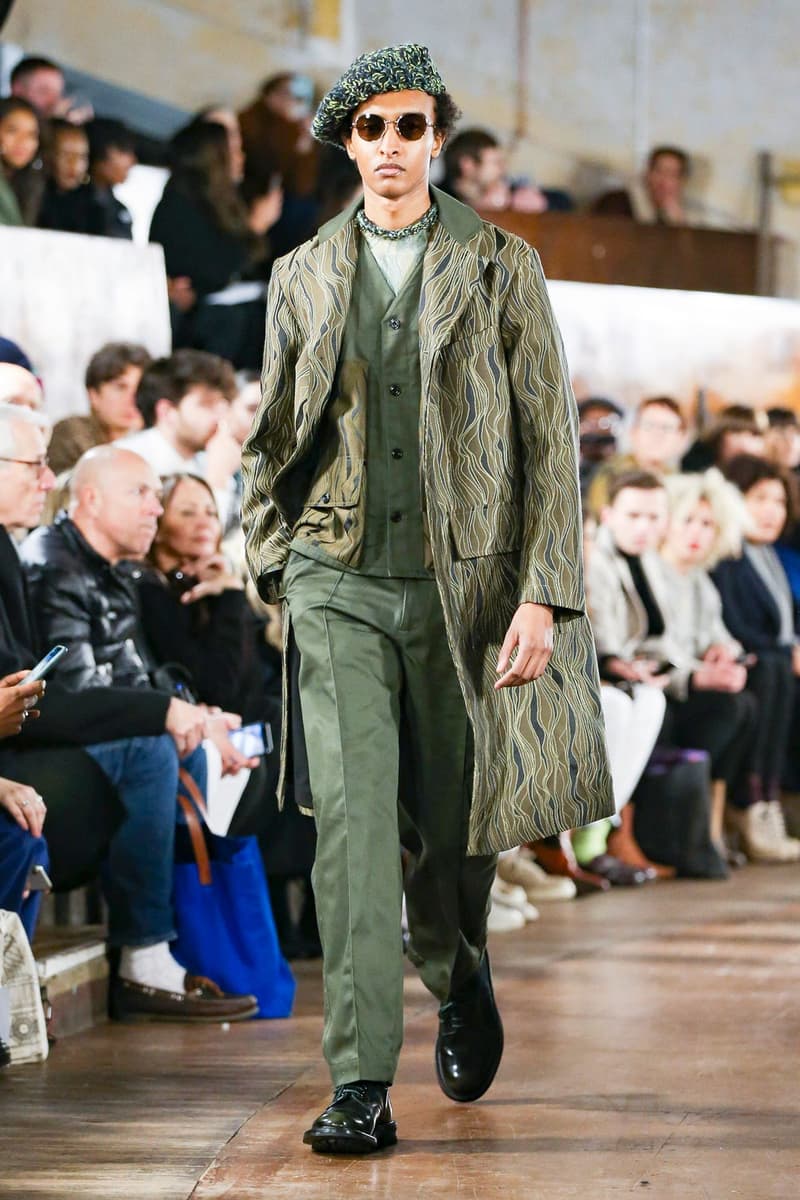 8 of 26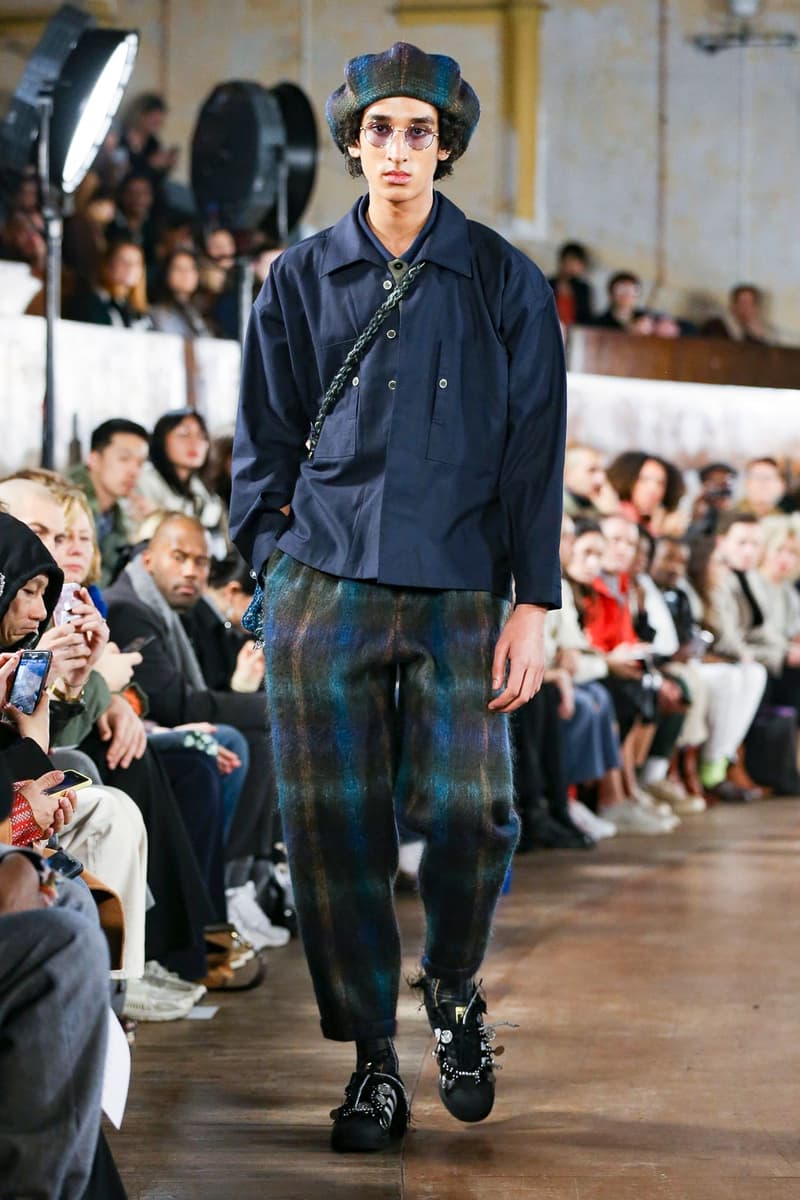 9 of 26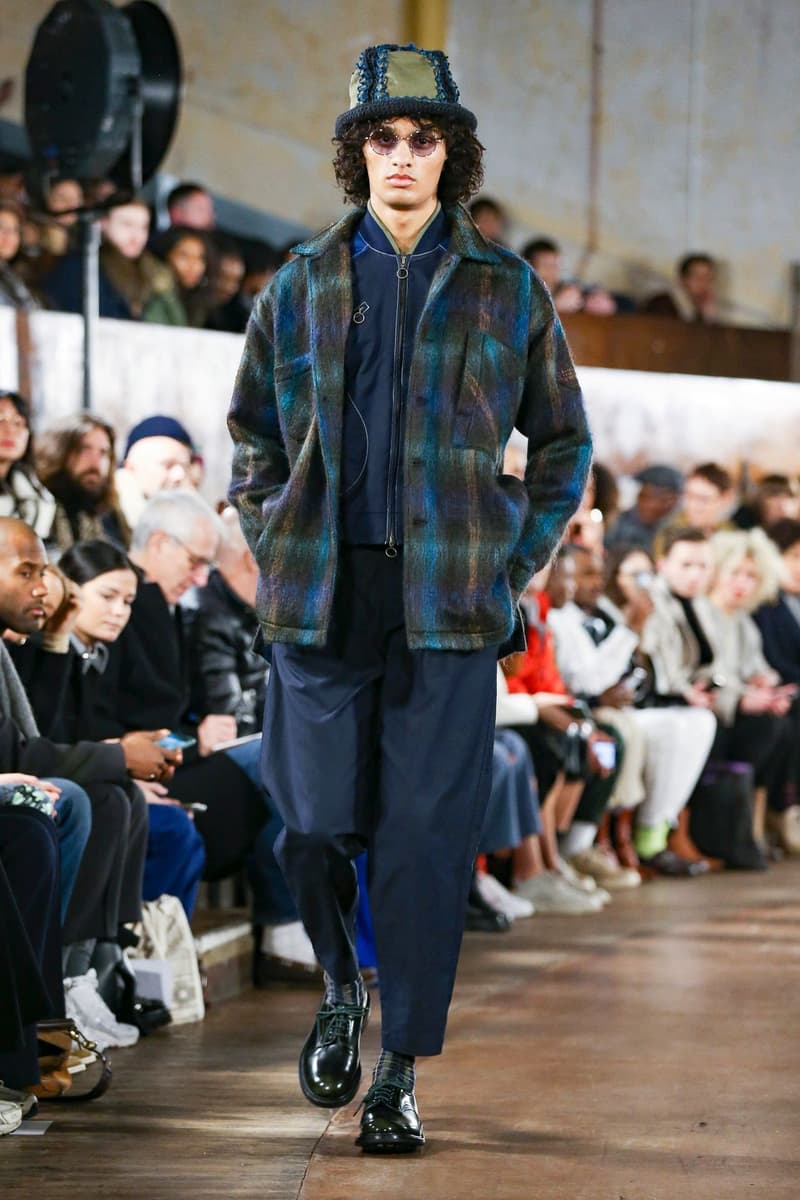 10 of 26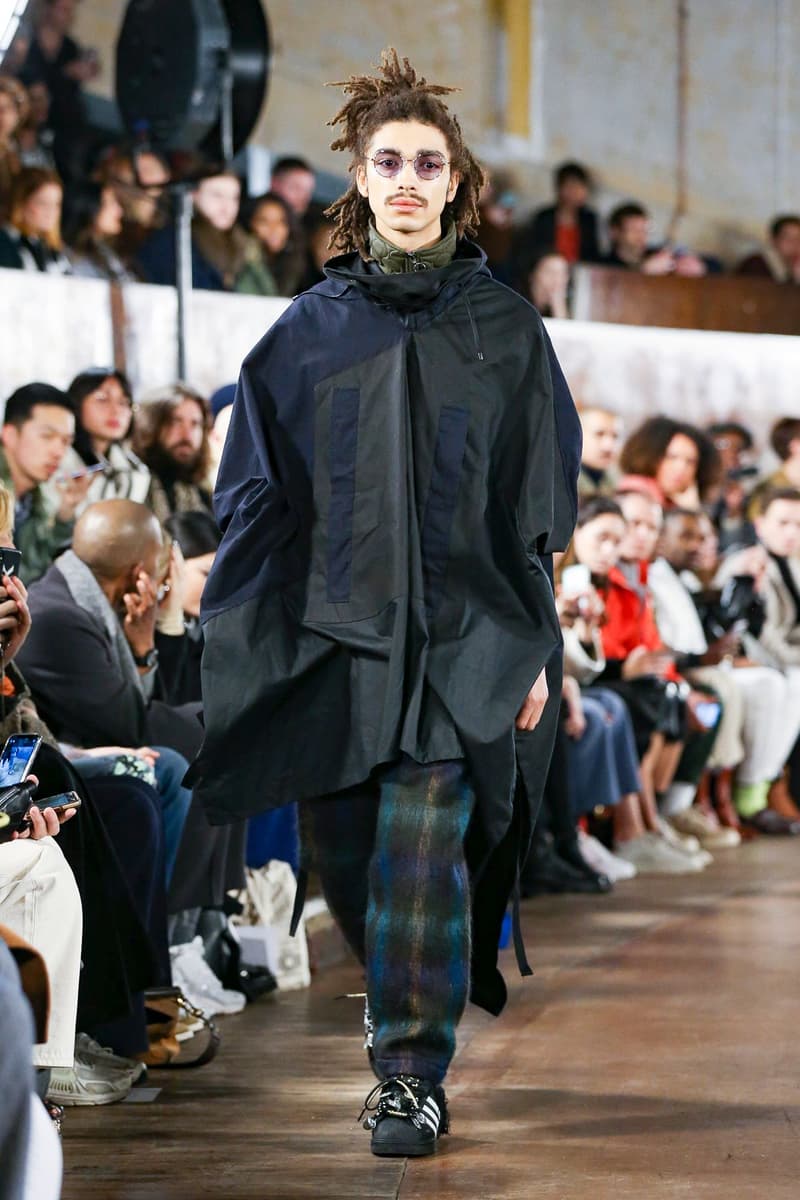 11 of 26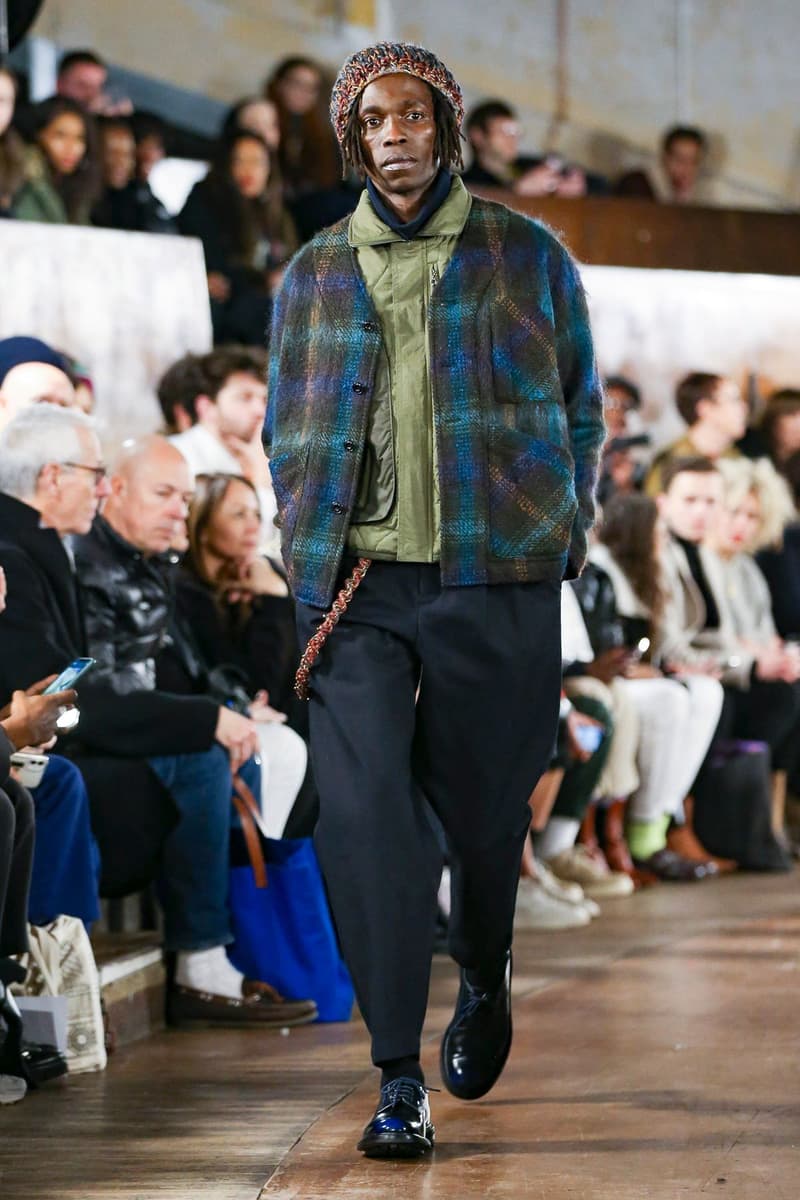 12 of 26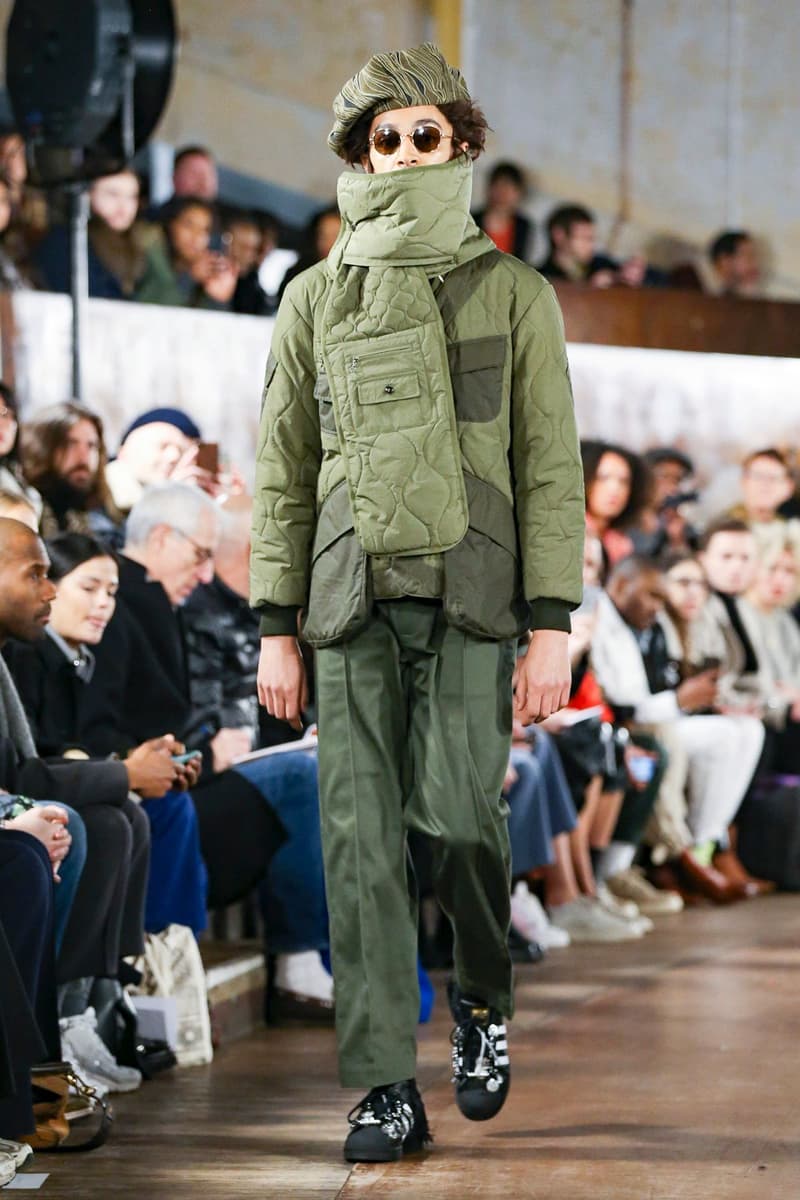 13 of 26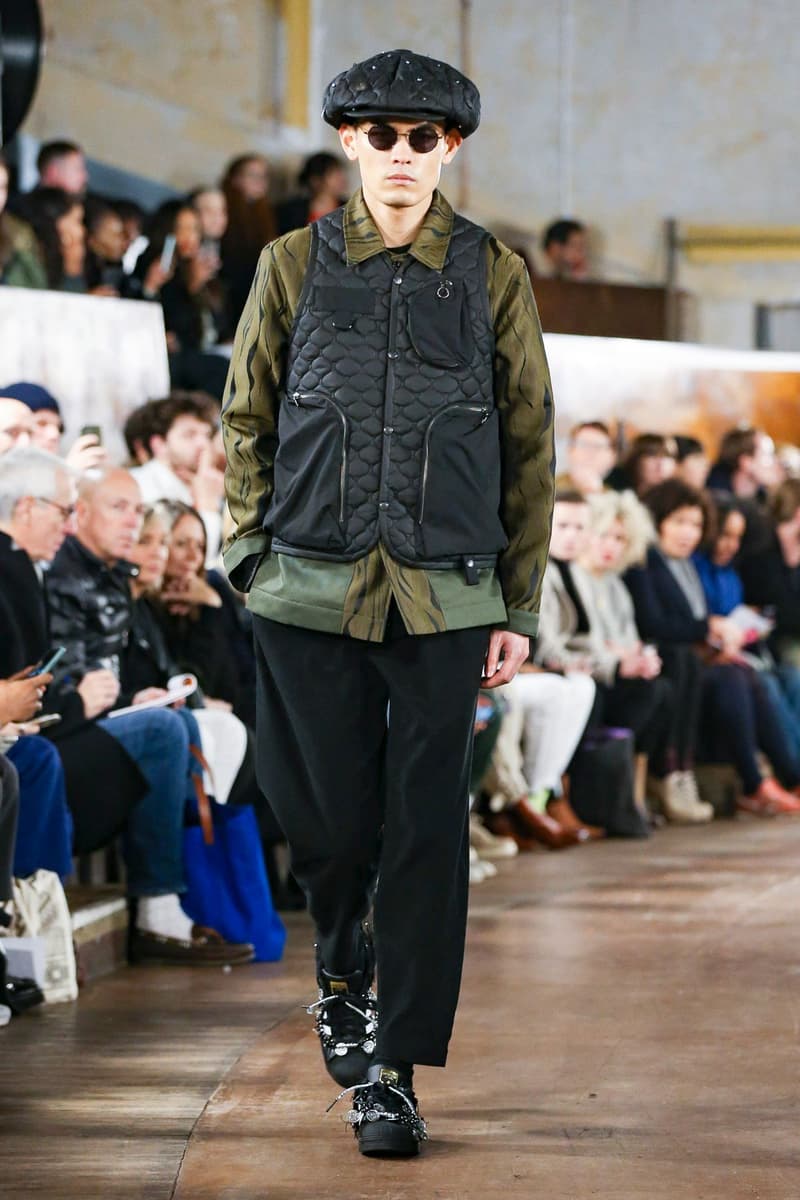 14 of 26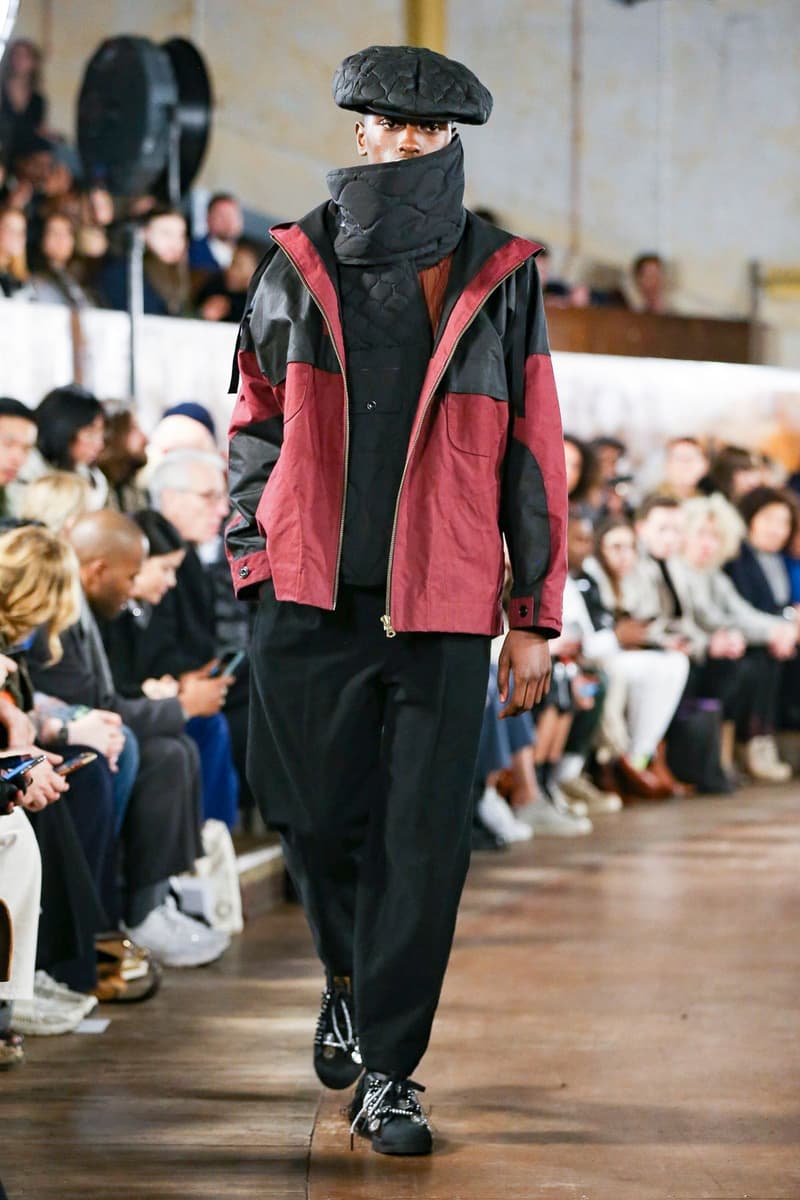 15 of 26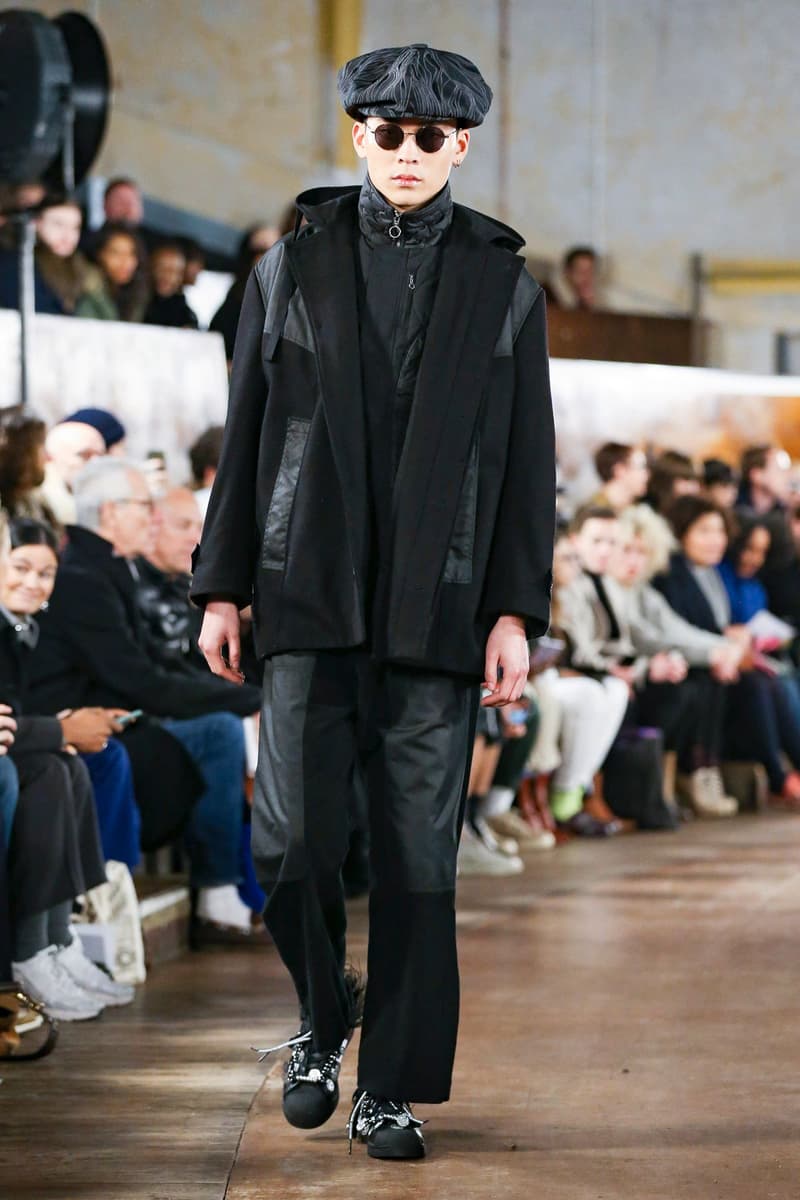 16 of 26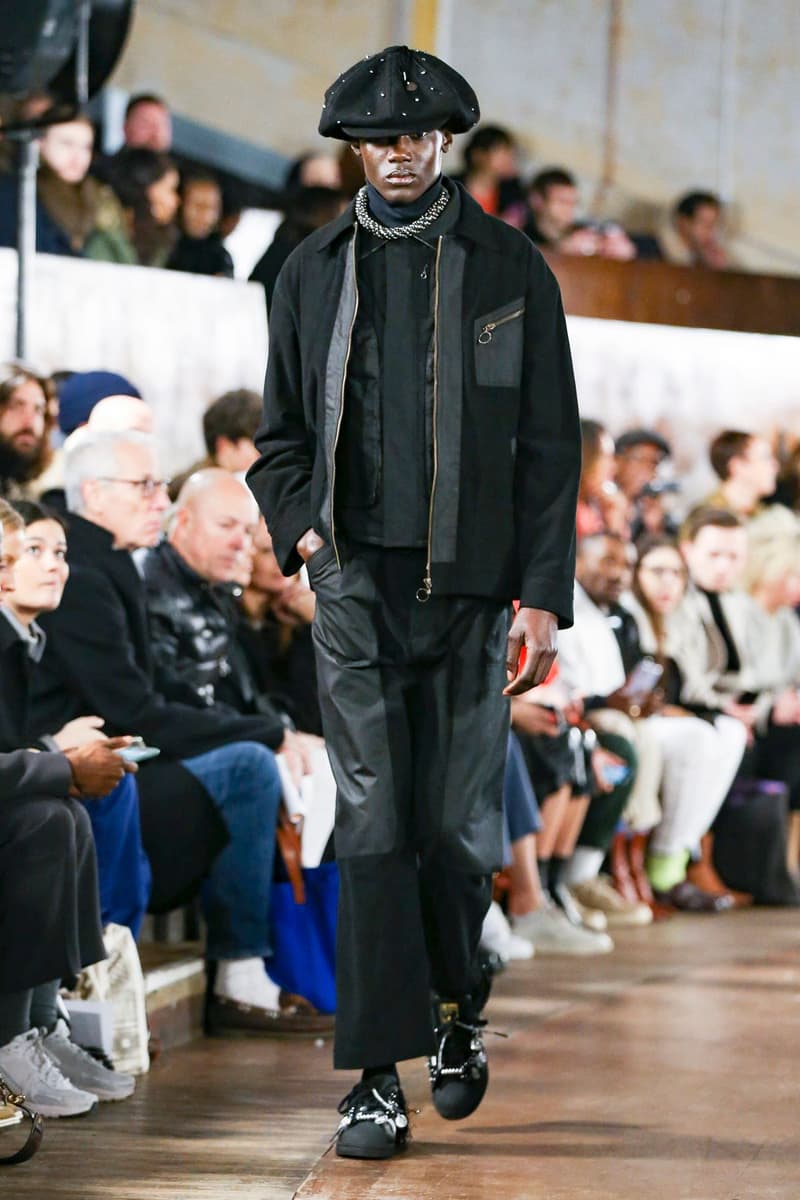 17 of 26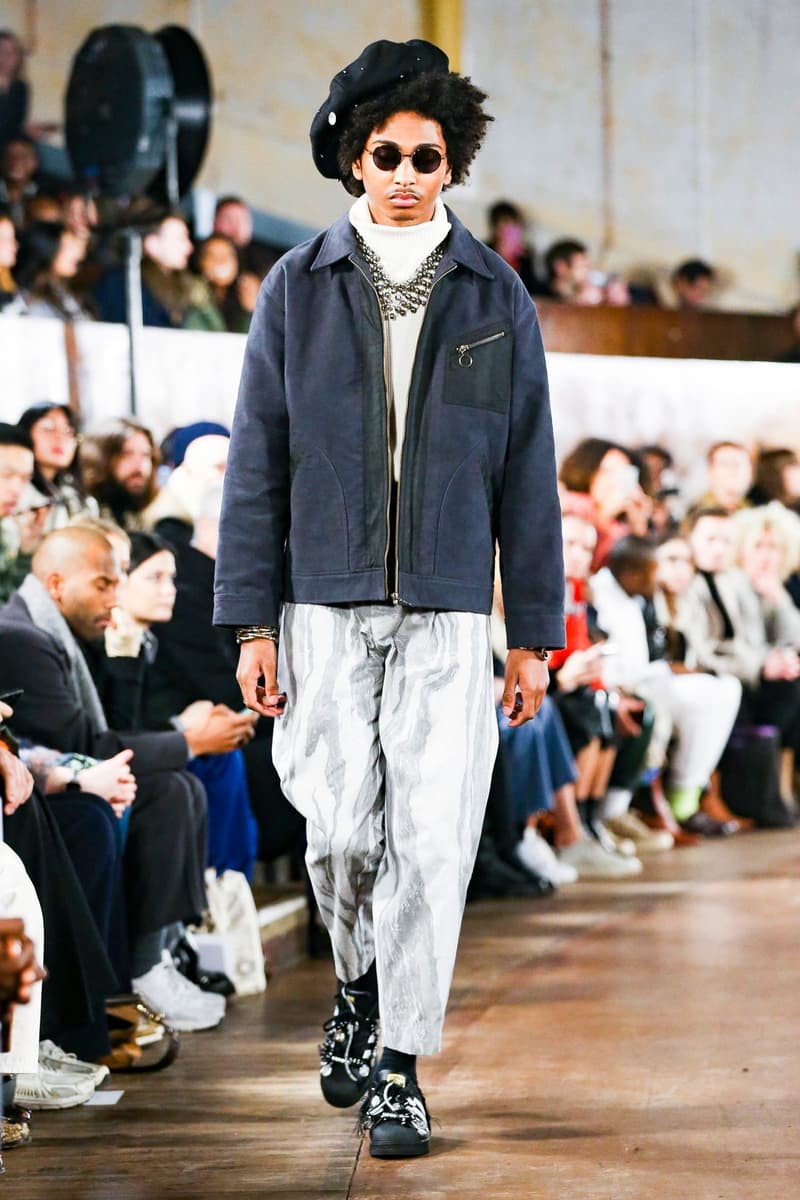 18 of 26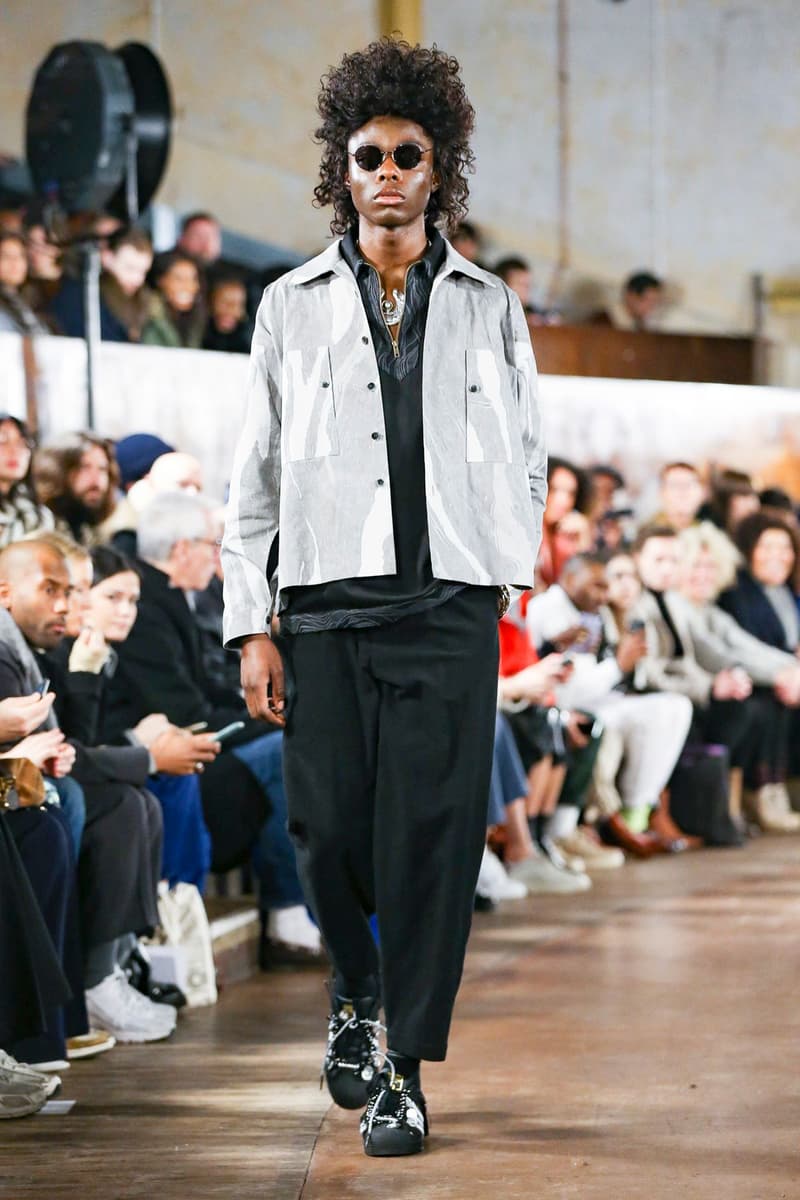 19 of 26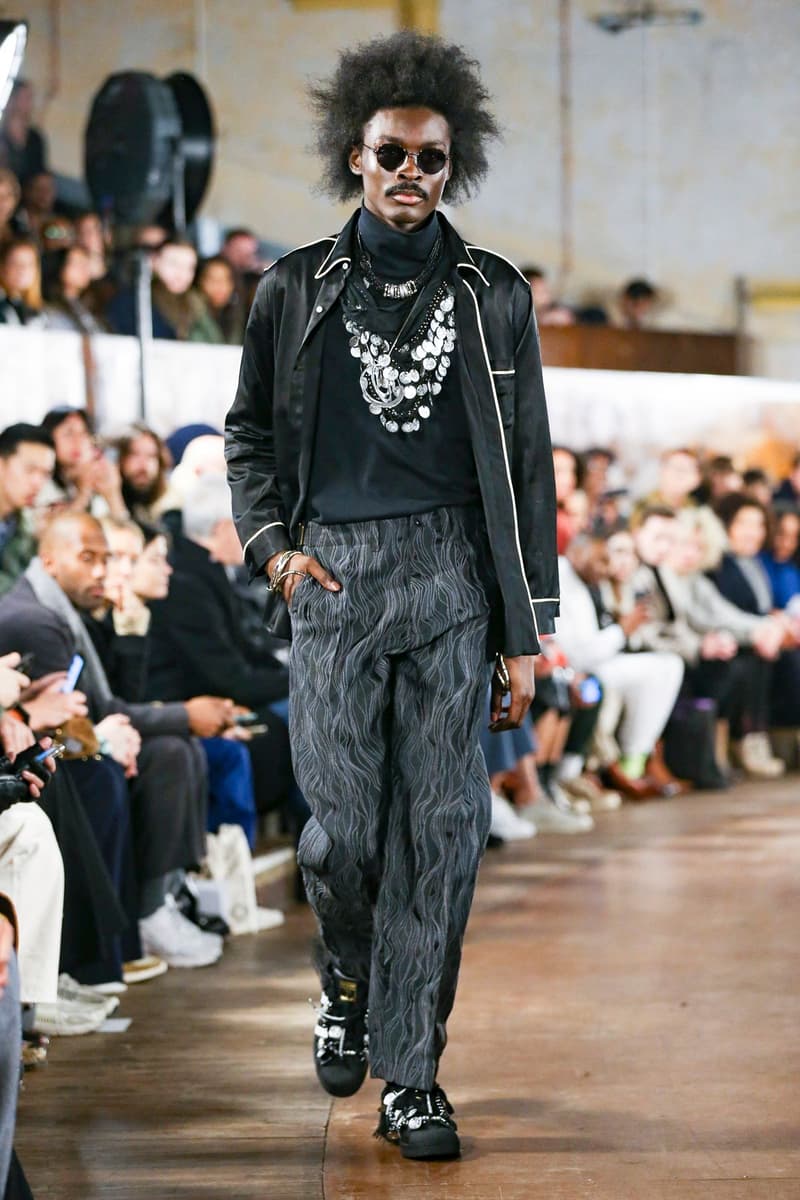 20 of 26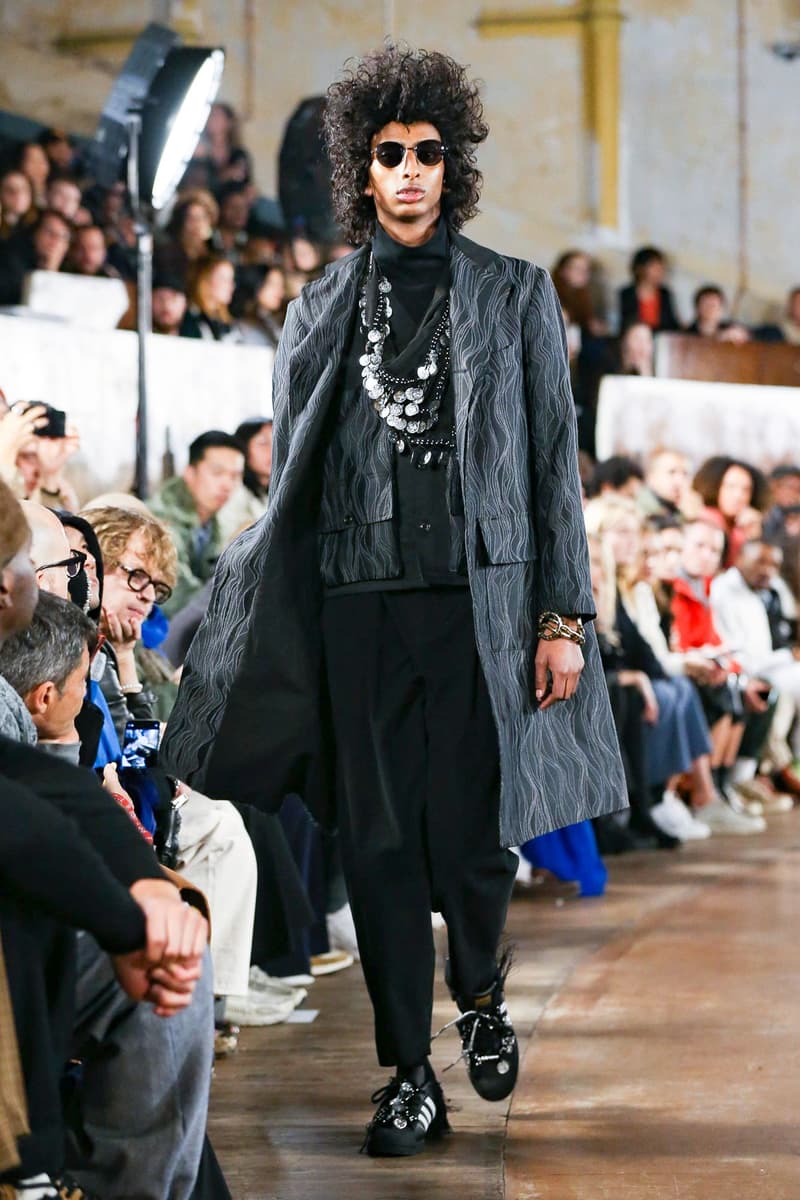 21 of 26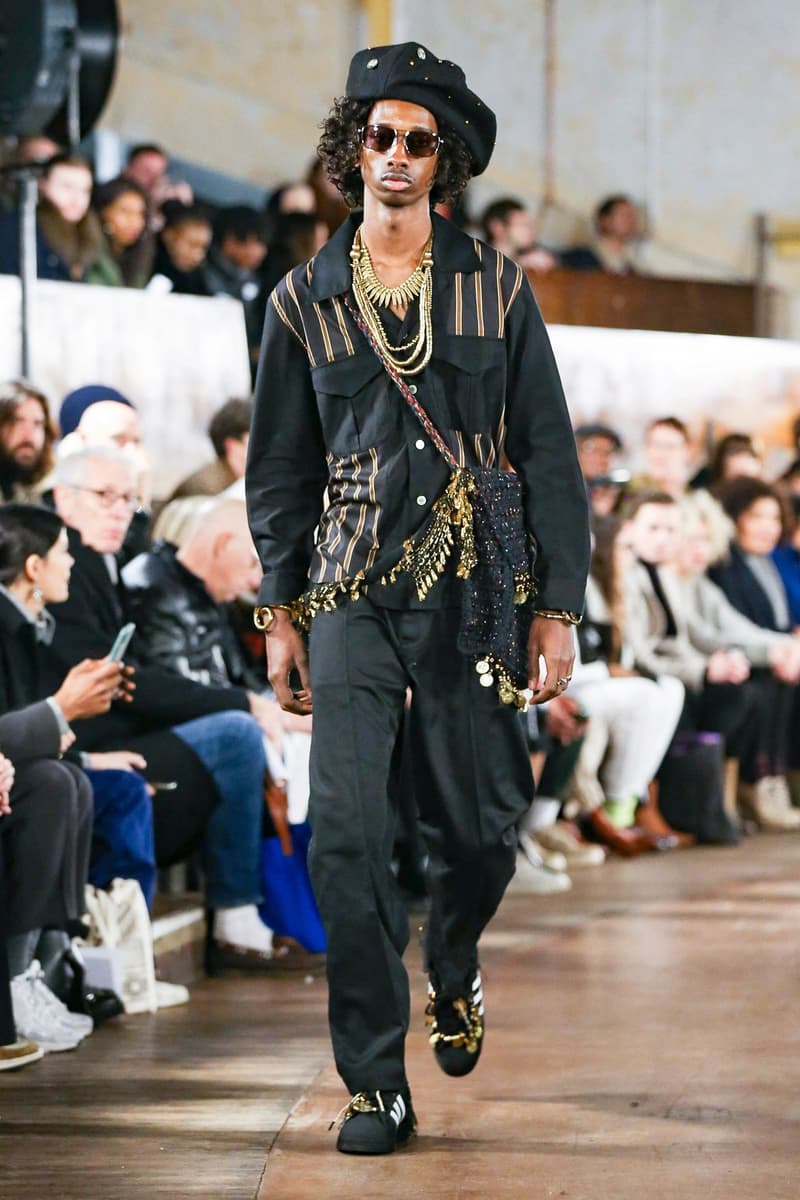 22 of 26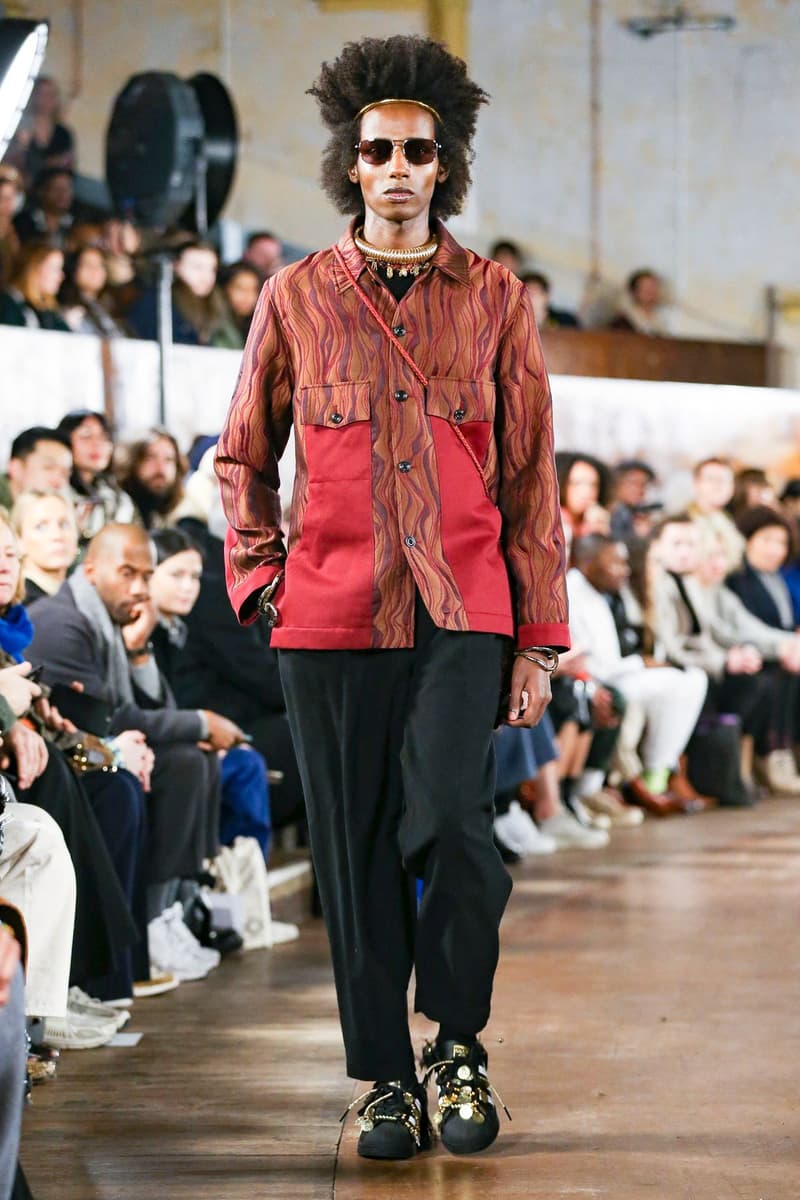 23 of 26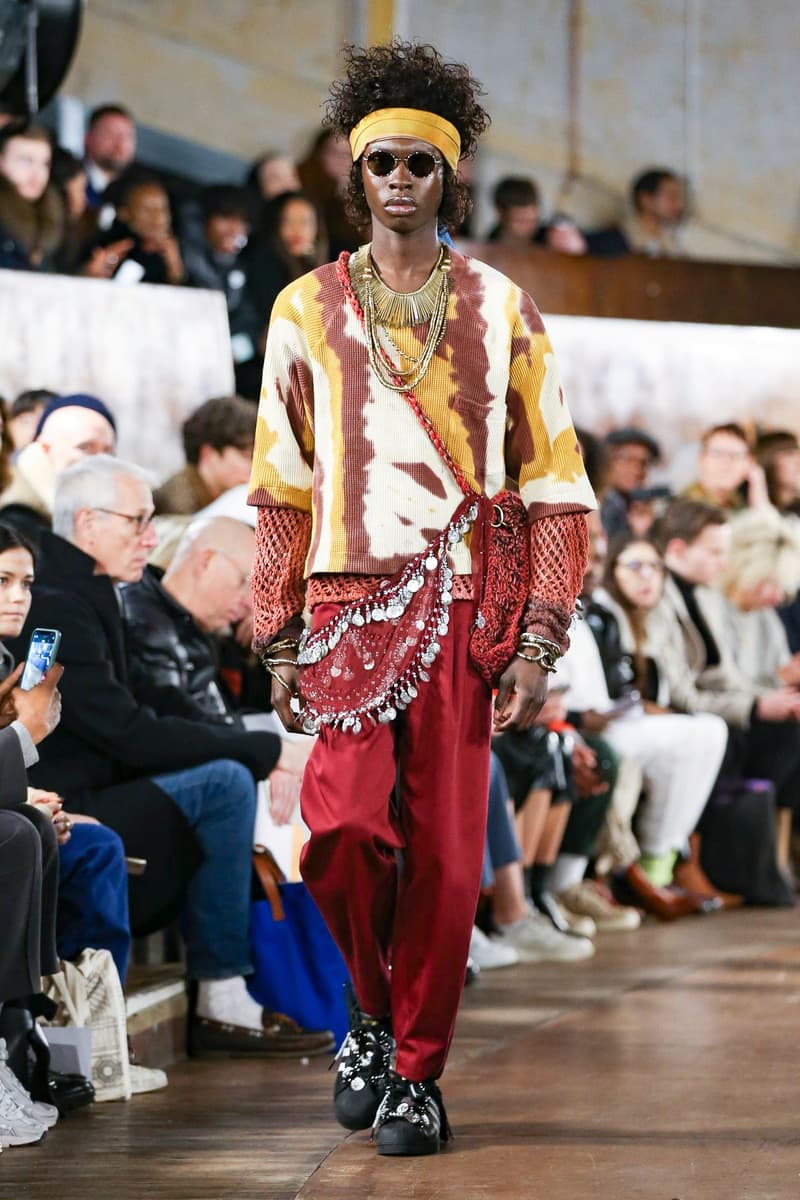 24 of 26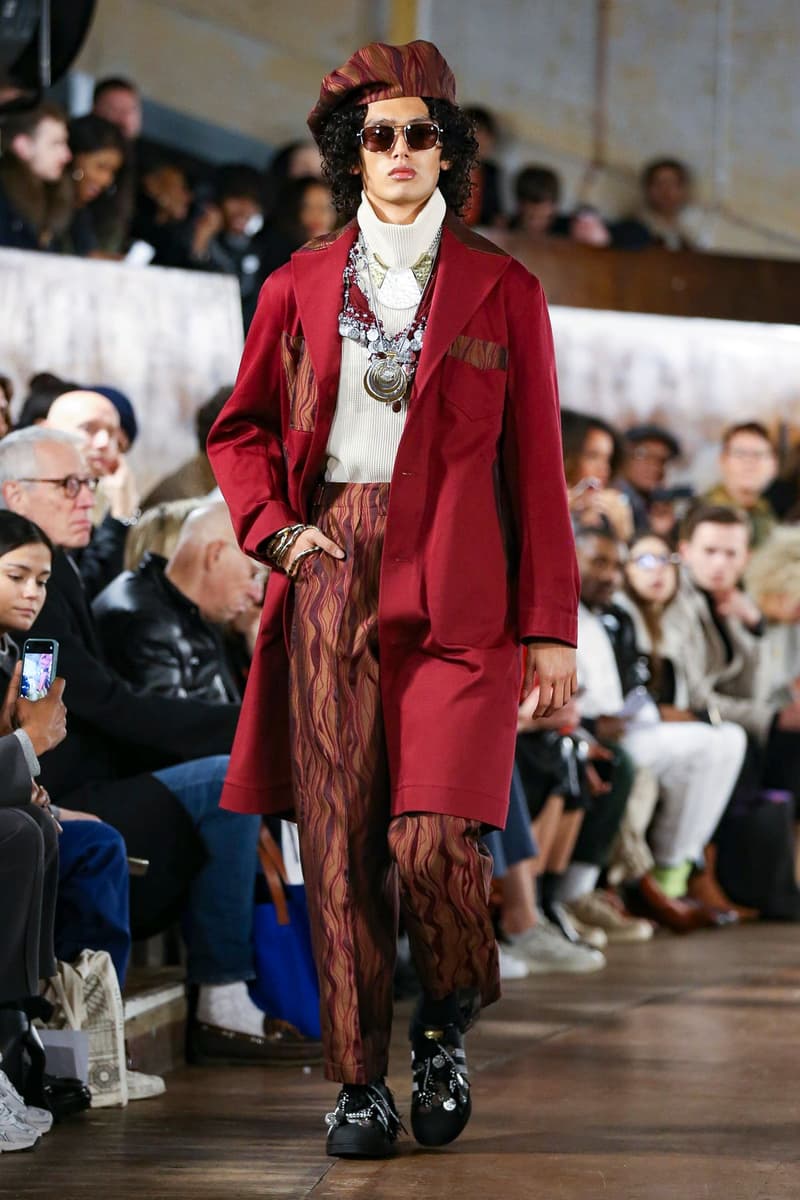 25 of 26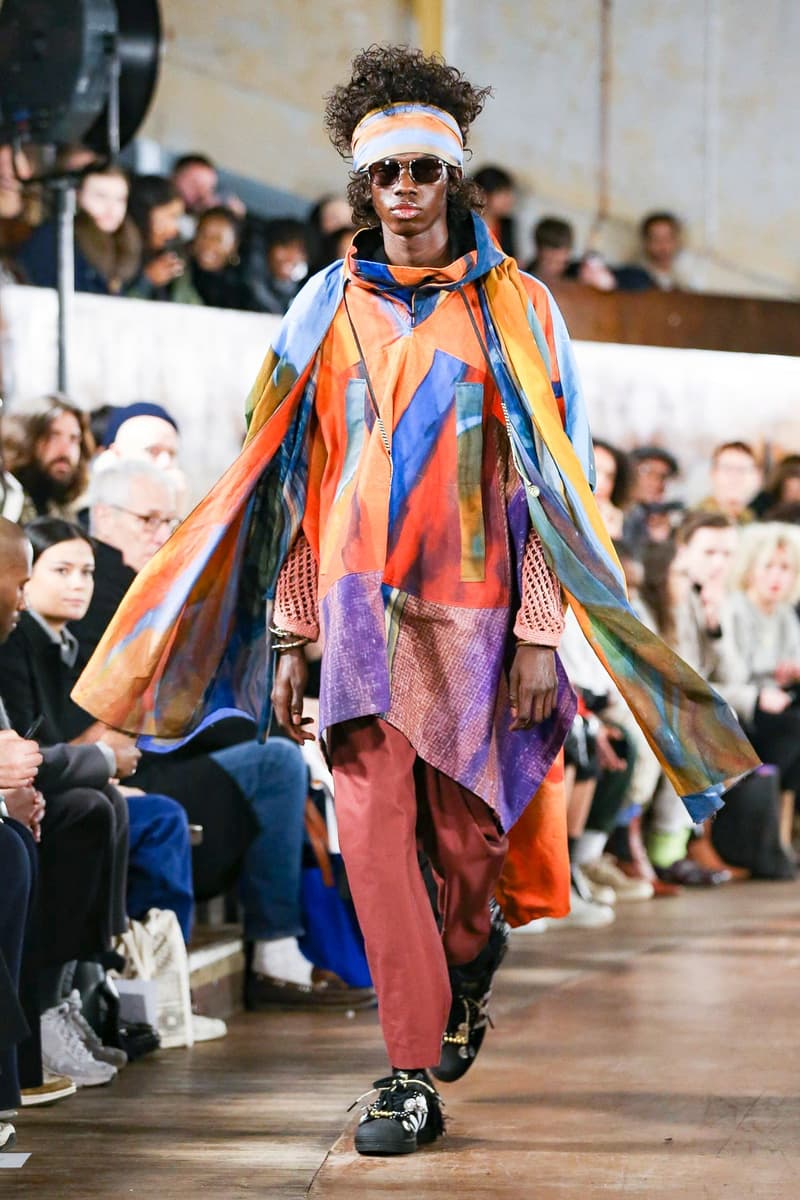 26 of 26
Nicholas Daley presented his Fall/Winter 2020 collection at London Fashion Week: Men's, mixing a diverse range of influences including afrofuturism, psychedelia and experimental jazz. Alongside the musical inspiration — which is a frequent reference point for Daley — the collection also drew influence from the 1970's Black Abstraction movement and the work of painter Frank Bowling.
"I'm just continuing on this journey of an experimental nature, looking at the black diaspora," explained Daley of his influences. "The colors and textures come from the artist side, and sonically people like Jimi Hendrix or Prince are influences. These very strong male musicians, playing on sexuality, playing on the soundscape, playing on the mixing of different instruments."
Focusing on the psychedelic influence, Daley worked with a team of Japanese textile specialists to create new fabrics. This process led to him using Suminagashi, a Japanese marbling technique, on a number of pieces within the collection. Additionally, Daley continued to work with artist Tilly Mint, using her reactive dye paintings on the show's textiles and visuals.
FW20 also saw Daley present a number of eye-catching collaborations, including an exclusive wool/jacquard fabric from silk weaving mill Vanners and two subtle mohair checks from tartan maker Loch Carron. Additionally, the collection included an outerwear collaboration with Lavenham, a punk and reggae-inspired capsule with Fred Perry and a new Baker Boy hat developed with Christys. For footwear, Daley debuted a new Derby shoe with Tricker's and a classic grain leather Monkey Boot in collaboration with George Cox. Alongside the footwear collaborations, a number of models also wore customized adidas Superstars for the show.
As well as continuing to work with a range of collaborative partners and developing on themes from his Spring/Summer 2020 collection, Daley also worked with a number of models and artists from previous seasons. "It's all about the community," he explained. "As a designer, as a creative, I feel like I have an obligation to not just to do fashion. It's all about an idea of community that I'm trying to continue and develop. It isn't just a singular fashion show. I always see my collections as a family, I like to think it all integrates from last season or two seasons ago. There's always this sense of a narrative."
For more from London Fashion Week: Men's, take a look at Paria Farzaneh's FW20 collection.