Yaeji Releases Hypnotic Remix of Robyn's "Beach2k20"
The latest dance track from the Korean-American artist.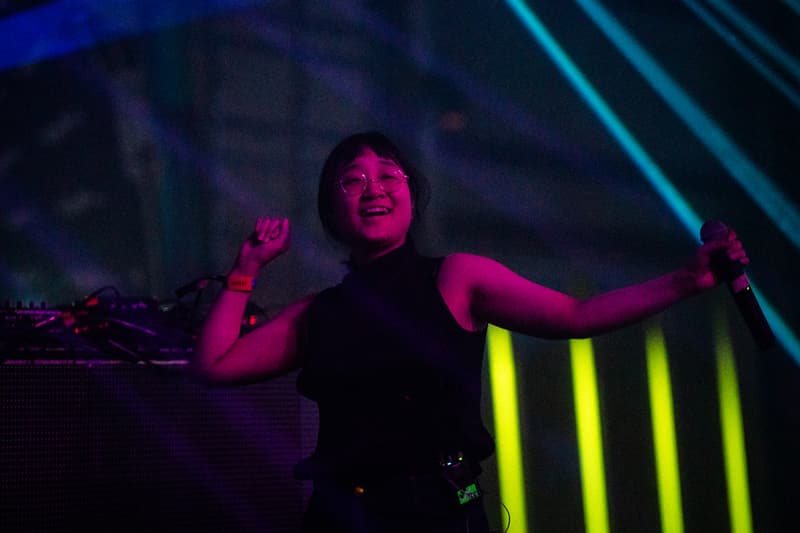 Brooklyn-based vocalist, producer and visual artist Yaeji debuted her remix of Robyn's "Beach2k20" today.
After an eight-year-long hiatus, Robyn reemerged with her comeback album Honey last year; "Beach 2k20" was among the nine tracks released on her album. Yaeji's new remix opens with, "Hey Robyn, you wanna go out?," creating dialogue between her and the Swedish artist. Through her dance floor beats and whispery vocals, Yaeji invites listeners into her dreamlike world.
Yaeji talks about working on the "Beach 2k20" remix:
"'Beach2k20' was an instant summer jam for me. The left field arrangement and dancefloor motifs mixed with Robyn's relaxed vocals transported me to a beach somewhere I've never been. My remix tries to keep those elements that make this song so special, with updated percussion, synths and a call-and-response portion from Robyn and I so that you can bring the track to a dancefloor (and have a good time)."
Yaeji is also presenting her new rave series called Elancia, with the debut iteration of the series taking place September 6 in Brooklyn, New York. The lineup features artists from New York's electronic scene, including Gardens, Hot 'N Spicy, Papi Juice and The Push. Yaeji explains, "When I first moved here, I was going out almost every night of the week, getting lost in the freedom of sound and expression holding space on the dancefloor. Bouncing around Brooklyn raves felt like I was playing my favorite childhood video game, Elancia." Elancia is a "love letter" to the parties, DJs and friends that made New York her home.
Having recently finished her first headline tour across Asia, Yaeji will perform at San Diego's CRSSD festival with a headlining set. The festival, which includes techno, house, live music and R&B, will take place on September 28 and 29.
Listen to Yaeji's remix of "Beach2k20" below. Tickets to Elancia can be purchased here.
Elsewhere, Shoreline Mafia released their new EP, Party Pack Vol. 2 via Atlantic Records.