Wiz Khalifa to Star in Apple TV+ Series 'Dickinson'
The rapper personifies Death in the upcoming show.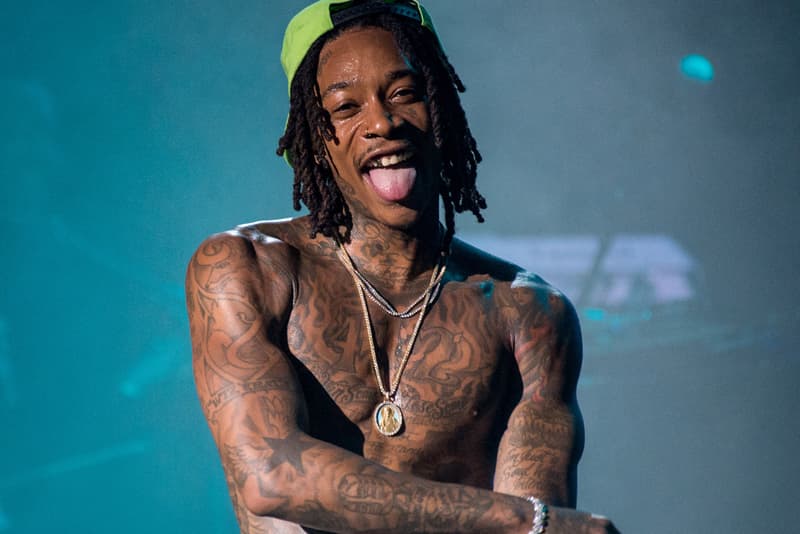 Wiz Khalifa is joining the cast of Dickinson, the newest Apple TV+ show focusing on the younger years of poet Emily Dickinson. The rapper is bringing life to the personified character of Death and will serve as the titular character's (Hailee Steinfeld) muse and imagined lover.
Show creator Alena Smith explained in a recent interview that Khalifa was their ideal actor for the role, saying, "We literally put Wiz Khalifa on our tone board as this would be the dream, like he's the aesthetic we want Death to have and then somehow we magically got Wiz Khalifa, so that was incredible." Smith added, "I wanted Death to be the coolest guy in the world because Emily is in love with Death."
Steinfeld, a self-confessed "huge fan" of the rapper, also revealed her excitement to work opposite Khalifa, noting that he was ecstatic to board the project. "He read a bunch of it, and he was so into it. He showed up unbelievably prepared," she said. "He's got the greatest sense of humor ever. It was just so fun to have that weird crossover as part of our show. It is very different and weird and interesting and exciting, and he is a major element in this show that makes it all of those things."
Exploring the social constraints of 1800s America, Dickinson offers a contemporary take by experiencing the story through the poet's eyes, highlighted with sounds of hip-hop and rap fused into the show's musical score. "The series is also a meditation on who gets seen and who doesn't and who gets to be at the center of history and who doesn't," Smith clarifies. "The fundamental fact of her life is, she didn't publish while she was alive, so her voice never got heard while she was around to have someone hear it. So if we're hearing it now almost in a beyond the grave kind of way, there's a reclaiming of power going on."
Watch the trailer below. Dickinson premieres November 1 exclusively on Apple TV+.
In other entertainment news, Disney CEO Bob Iger resigned from Apple's Board of Directors.