Mozzy Debuts 'Menace II Society'-Inspired Video for "Walk Up"
Co-starring Tyrin Turner, better known as Cain from the classic 1993 film.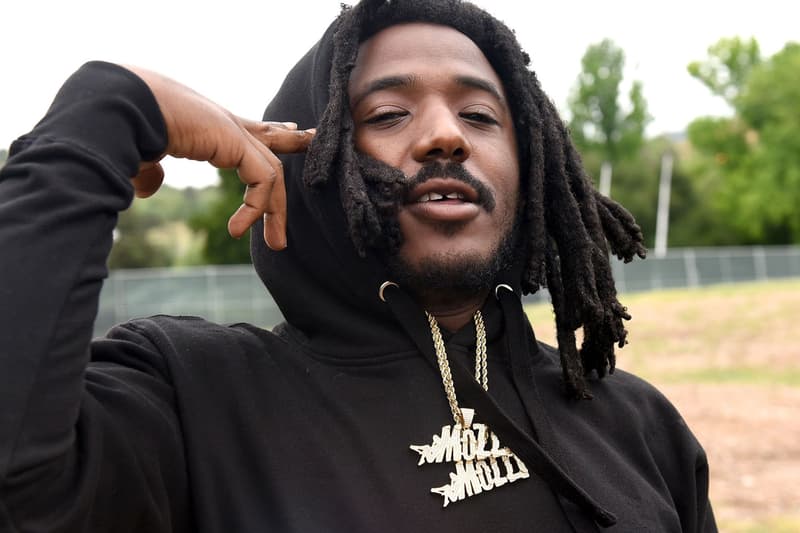 Earlier this month, Mozzy teamed up with fellow West Coast superstars Ty Dolla $ign and YG for a new video in support of a Tupac-inspired single known as "Thugz Mansion." Now, the Sacramento icon is back with another record and visual in support of his anticipated Gangland Landlord album. Known as "Walk Up," Mozzy's latest song takes stories from a seasoned, weary-eyed street-soldier and delivers them through a combination of tightly-wound flows and a menacingly-funky James Royo production.
Notably, this new visual takes its inspirational cues from the classic 1993 Hughes brothers film Menace II Society. According to Mozzy, the "Walk Up" vignette was one of his "favorite videos" to create. "I couldn't believe we got Caine from the actual movie," he tells us. The original concept came from an "idea" that "sparked between" Mozzy's manager Dave-O and "Walk Up" director SUJ.
Mozzy's Gangland Landlord LP will see release on October 5 through Mozzy Records and EMPIRE, and is currently available for pre-order. Along with the normal version, a special limited-edition Deluxe Box Set will also be available for purchase; that effort is billed as a "house-shaped collector's item, lined in custom bandana print" that comes packaged with a special pendant, bandana, styrofoam cup and 220-piece Mozzy poetry magnet set. The Gangland Landlord Deluxe Box Set can be pre-ordered at the official Mozzy merchandise website and will go on sale October 5.