Forever 21 Has Officially Filed for Bankruptcy (UPDATE)
Signaling a new reality for fast fashion.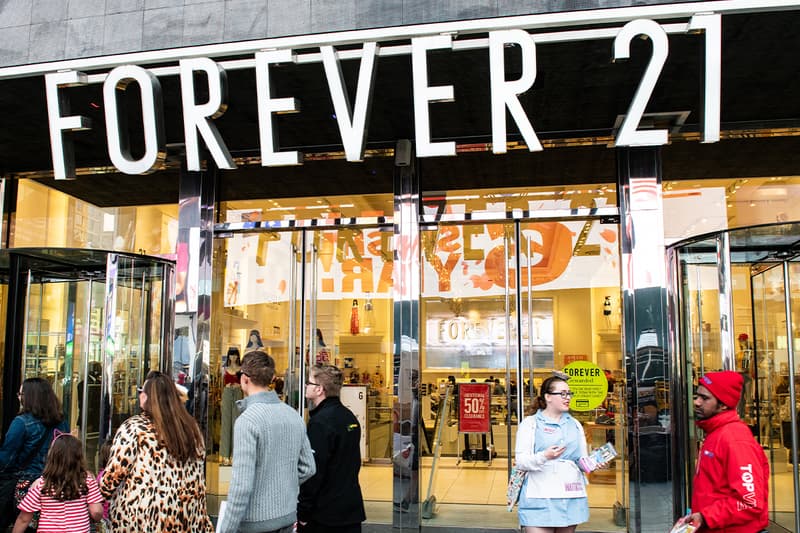 UPDATE (September 30, 2019): Fast fashion retailer Forever 21 has officially filed for bankruptcy protection. According to court filings at the Bankruptcy Court for the District of Delaware, the retail giant has estimated liabilities between $1 billion USD to $10 billion USD.
The Chapter 11 filing will allow Forever 21 to continue operating its business while it figures out a plan to pay its creditors. So far, the company has obtained $275 million USD in funding from JPMorgan, Chase & Co., and another $75 million USD in fresh capital from TPG Sixth Street Partners.
A statement from executive vice president of Forever 21 Linda Chang reads: "The financing provided by JPMorgan and TPG Sixth Street Partners will arm Forever 21 with the capital necessary to effect critical changes in the U.S. and abroad to revitalize our brand and fuel our growth, allowing us to meet our ongoing obligations to customers, vendors and employees."
---
ORIGINAL STORY (August 29, 2019): Forever 21 is the latest fast fashion retailer to consider filing for bankruptcy, following British outpost TopShop's announcement in May. This rumored news adds to a year filled with problematic instances for Forever 21, ranging from inexplicably sending diet bars with online orders to directly swiping Pleasures' name.
As Bloomberg reports, sources close to the retailer claim that it's working with a team of financial advisors to help restructure the company's debt, but negotiations have apparently stalled. Executives still hold out hope that an investor will offer a last-minute deal, but in the chance that nothing comes through, Forever 21 is prepared to begin filing for Chapter 11 status, marking the first time that the 35-year-old company would declare bankruptcy.
Although the financial state of Forever 21 is a major concern for the company itself, the closing down of stores would also have a substantial ripple effect upon the state of floundering shopping malls around the globe, in the USA especially. The fast-fashion company is currently Simon Property Group Inc.'s sixth-largest tenant with a total of 99 American stores (out of its 800 stores worldwide) that cover over 1.5 million square feet according to a recent filing. If the majority of those stores shut down as a result of bankruptcy, it'd be extremely difficult for mall landlords to replace Forever 21's presence with new tenants.
So far, Forever 21 has neither confirmed nor denied the news and remained mum about potential next steps.
In other business-related news, read the letter that 200 footwear brands sent to President Trump following his administration's plans to raise import tariffs.