Car Collectors Erupt as 1939 Porsche Type 64 Mistakenly Sells for $70 Million USD
A strange technical error left bidders confused.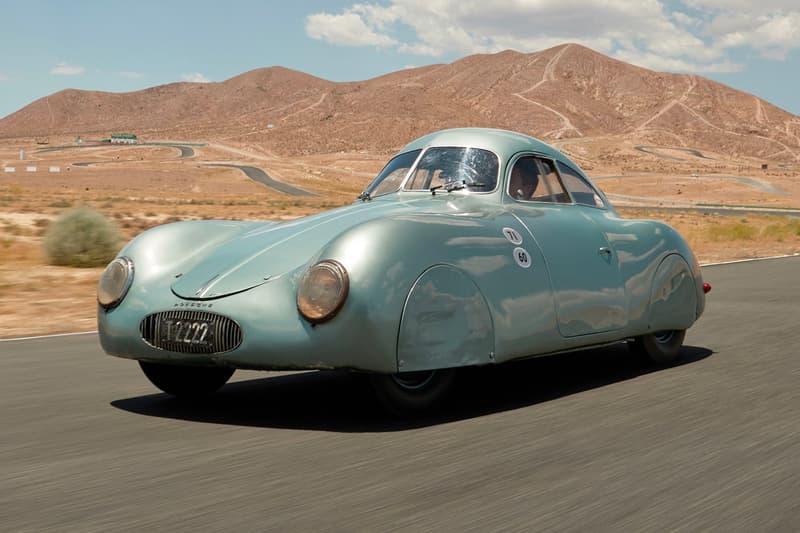 Amongst all the amazing rare cars that were auctioned off this past weekend by RM Sotheby's Monterey, including the $19.8 Million USD 1994 McLaren F1 "LM-Specification," one particular car drew an extreme amount of media attention. Unfortunately for the venerable auction house, this wasn't the kind of press that engenders confidence amongst its millionaire bidders.
The one-of-three 1939 Porsche Type 64 — originally estimated to go for upwards of $20 million USD — was initially given an opening bid of $13 million USD. However, the auctioneer's pronunciation of "13" was apparently misheard by the technical crew; thus, an opening bid of $30 million USD appeared on the bid counter on the rear wall. A flurry of confused bids followed, as the room of bewildered collectors began filming the ordeal. Eventually, the Type 64's final price landed at the princely sum of $70 million USD, dwarfing the original estimate.
The New York Times explains that due to either technical errors or the auctioneer's British accent, the bids that followed the opener were submitted in $10 million USD increments, instead of the comparatively reasonable $1 million USD increments. Whatever the case, the $70 million USD bid ( (over $20 million USD higher than the $48 million USD 1962 Ferrari 250 GTO auction) was quickly swapped for a high bid of $17 million USD, much to the befuddlement of the crowd.
A representative from RM Sotheby's issued a statement, explaining, "as bidding opened on the Type 64, increments were mistakenly displayed on the screen, causing unfortunate confusion in the room. We take pride in conducting our world-class auctions with integrity and we take our responsibility to our clients very seriously."
Due to the confusion, the Porsche Type 64 appears to remain unsold.
In other automotive news, Bugatti's $11M USD Centodieci pays homage to the '90s EB 110 Super Sport.