Little Brother's 'May the Lord Watch' LP Is Equal Parts Nostalgic & Relevant
The iconic rap duo's first album in nine years.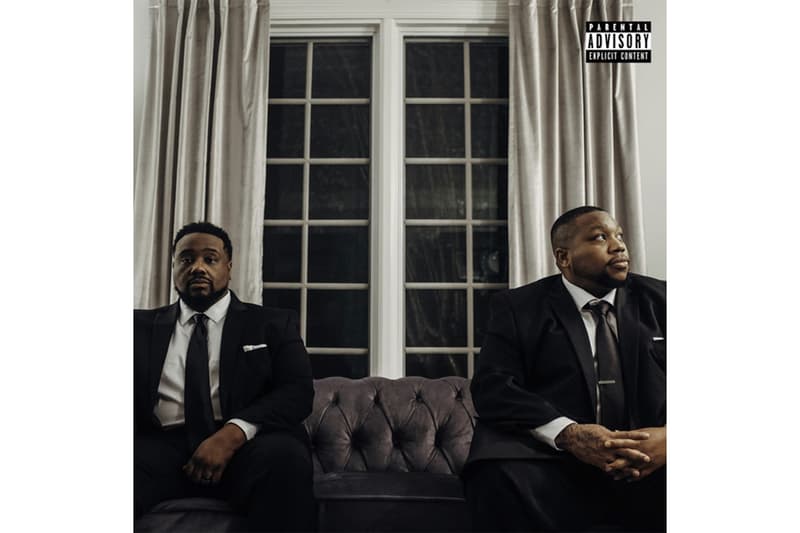 North Carolina rap duo Little Brother has returned with a surprise new LP entitled May the Lord Watch, the group's first project in nine years. After reuniting on stage for the first time in nearly eleven years last year at Raleigh's Art of Cool Festival, much speculation arose surrounding whether or not the trio would be putting out new material. That speculation was confirmed earlier this week as the group teased the arrival of new music, releasing the surprise project a day later. The new project sees rappers Phonte and Big Pooh resuming their roles within the group, with fellow member 9th Wonder currently working on other projects. Production on the new LP has instead been handled by longtime collaborator Khrysis, as well as co-production offered up by Focus and Nottz.
The project carries itself forth through meticulous lyrical poetry, with Big Pooh and Phonte's flows draped atop the sample-heavy beats. The 15-track project, which clocks in at just over 30-minutes, maintains deeply-entrenched hip-hop nostalgia, but nevertheless fails to feel old and tired. Comedic skits that take aim at Blackface and wordplay that reinvigorates a sense of hip-hop's origins are just a few of the album's qualities. Both rappers reference fake rappers in today's overcrowded, SNS-centered market, relish in their legacies as old heads, and promptly infuse sociopolitically-geared bars that offer a glimpse into present-day America. If anything, this is Little Brother doing what they do best — it's a reunion just as much as a partition from Phonte and Big Pooh's legacies, a sort of rap novella that updates their classic hip-hop formula into something that is equal parts nostalgia, and equal parts relevant.
You can stream May the Lord Watch below.
For more music news, Questlove is set to co-produce a broadway musical.