Juice WRLD Joins Lil Tecca for "Ransom (Remix)"
Adding a fresh twist to Tecca's smash hit.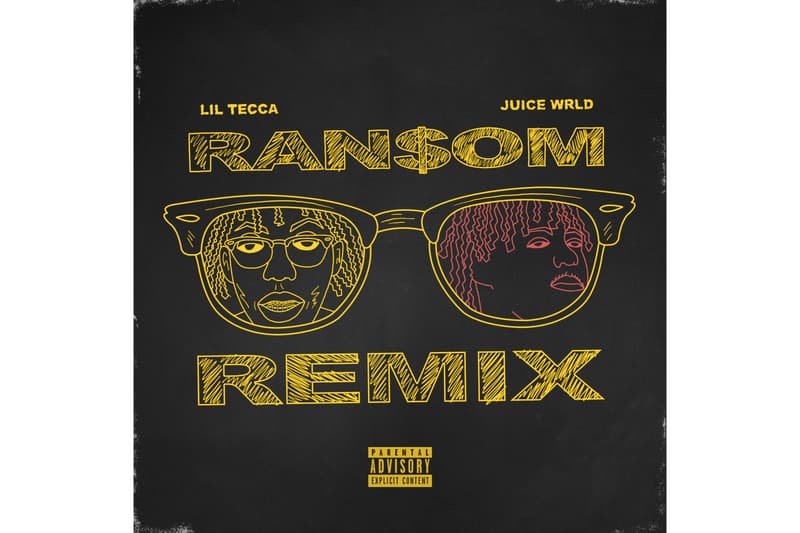 Lil Tecca stayed true to his word on Instagram, releasing the highly-anticipated track "Ransom (Remix)" with Juice WRLD. The Chicago rapper jumps in on the original chorus and delivers a second verse on his own, following Tecca's motif of the riches they've gotten while on the come-up. He also touches on '90s pop culture references as a throwback, rapping, "Feel like yesterday I was just watching Fresh Prince / Now the crib look like Bel-Air, R.I.P. to Uncle Phil / Money big, Uncle Phil / Twin Glocks, Phil and Lil," before ending his verse with a line to back up Tecca: "Tecca'll take you for ransom, me I'll put you in a coffin."
Stream Lil Tecca and Juice WRLD's "Ransom (Remix)" on Spotify and Apple Music below.
In other music news, BROCKHAMPTON dropped a new single off GINGER.