Japan Adds New Pokémon to Its Poké-Manhole Cover Collection
Can you catch 'em all?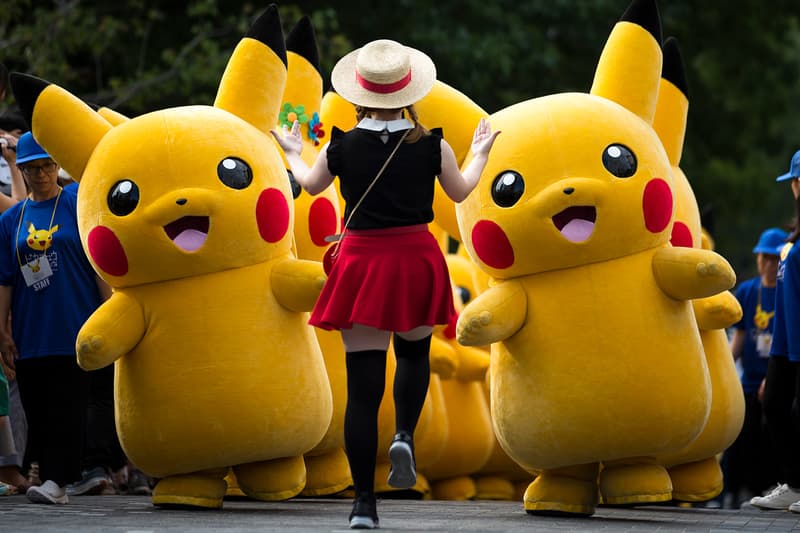 Japan, with the help of The Pokémon Company, adds to the number of Pokémon-themed manhole covers with its latest addition of rock-type Pokémon in the Iwate Prefecture. As Iwate is a combination of "iwa" (stone) and "te" (hands) it was only fitting that Geodude was chosen as the prefecture's supporting ambassador, joining the likes of Eevee in Kagoshima, Sandshrew in Tottori, and Slowpoke in Kagawa.
The idea for these manholes is to attract tourists and Pokémon trainers alike to rural areas or areas that have suffered due to recent natural disasters, making good use of the extra traffic/visitors. These manholes also have the prospect to act as Pokémon GO Poké Stops — adding even more of an incentive for the near-billion Pokémon GO players. There are even talks that a Pikachu manhole will be arriving in Yokohama City (Kanagawa Prefecture) this month. For more info on just where to find each Pokémon manhole in Japan, head over to the dedicated page.
Don't forget to take a look at some of the manhole covers captured and shared by avid Pokémon trainers down below.
The full list of the more recent rock-type Pokémon in Iwate can also be found below:
Kabuto in Taneichi outside the Hirono Fisheries Hall Unique
Aerodactyl (Ptera) in Kuji outside Roadside Station Kuji
Onix (Iwark) in Noda village
Shieldon (Tatetops) in Fudai village
Nosepass in Tanohata outside Shimanokoshi station
Geodude in Miyako outside the Minato Oasis Miyako Sea Topia Naado Rest Area
Omanyte in Yamada in the Kawamukaicho restaurant area
Shuckle (Tsubotsubo) in Otsuchi outside the Ōtsuchi railway station
Aron (Cokodora) in Kamaishi near the Kamaishi Unosumai Community Center
Rhyhorn (Sihorn) in Ofunato at the Sakari railway station
Tyrunt (Chigoras) in Iwaizumi near Ryūsendō Cave (not yet installed)
Rockruff (Iwanko) in Rikuzentakata outside the local shopping mall (installation scheduled for September 24)
Larvitar (Yogiras) in Sumita near Sumitacho Norin Hall (installation scheduled for September)
「岩手県✕ポケモン」
イシツブテ#岩手県 #iiiwate #ポケモン #マンホール #ポケモンマンホール pic.twitter.com/8RyaNSxuvq

— まいまい⊂(・ิϖ・ิ)⊃ (@kapupura) 30 July 2019
✨#ポケモンマンホール in いわて、#大槌町 登場‼️

25日(木)から、#大槌駅 前にツボツボマンホールが登場!
8月1日には、本プロジェクト事業「#さんりく音楽祭2019<佐渡裕さん&スーパーキッズオーケストラ>」が #おしゃっち にやってきます(^▽^)♪
ぜひお越しください!https://t.co/AZ5vrXHVcM pic.twitter.com/ePtegih2tb

— 三陸防災復興プロジェクト2019 (@sanriku_project) 31 July 2019
昨日から盛駅前に設置されたポケモンマンホール蓋がこちら。
しっかり"おおふなと"の文字ものっています(ひっそりイシツブテさんのシルエットも隠れていますね)。
近くにお越しの際は大船渡市の旅の記念のひとつとしてカメラにおさめてはいかがでしょうか??#岩手県大船渡市https://t.co/Mhe4JMf9DS pic.twitter.com/NT8Y964BUm

— 大船渡市観光物産協会 (@OofunatoKBK) 31 July 2019