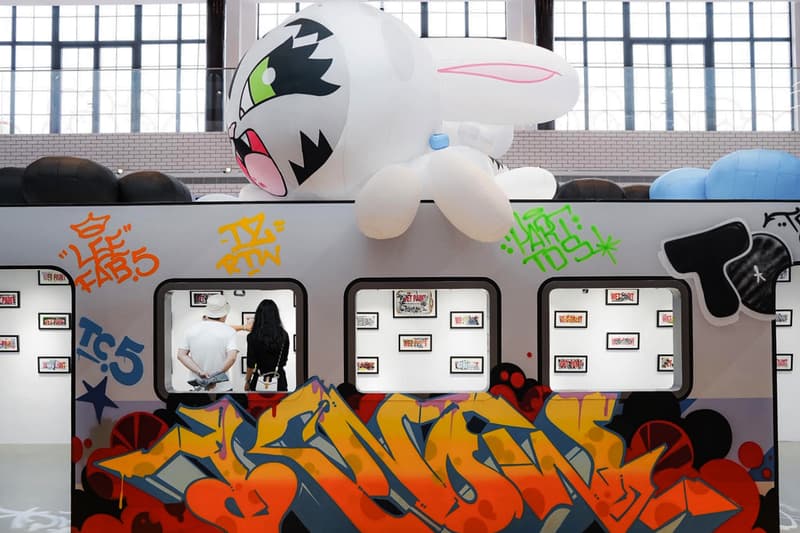 1 of 7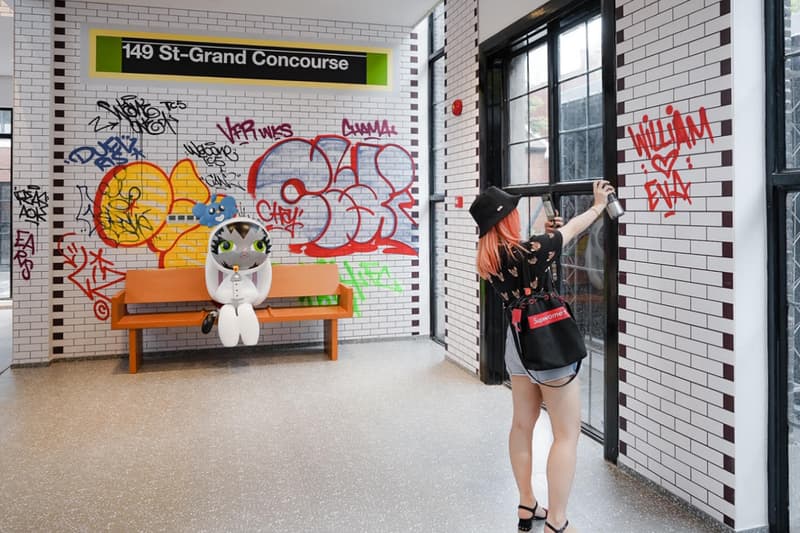 2 of 7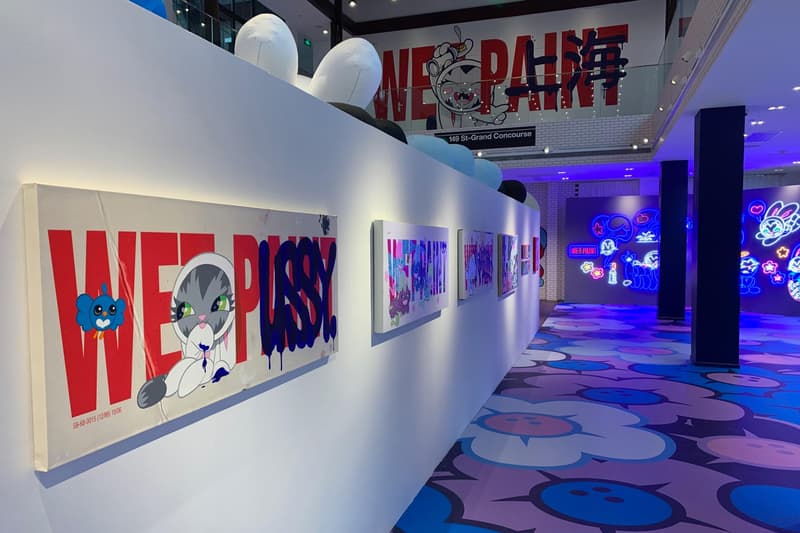 3 of 7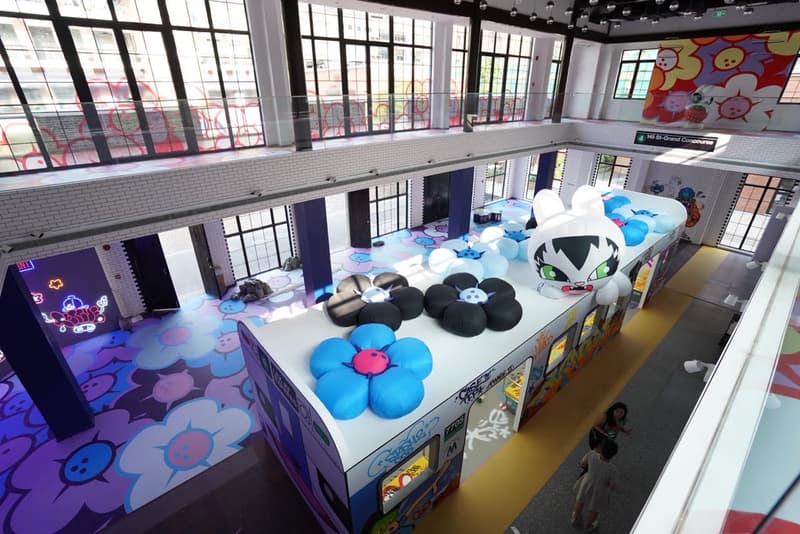 4 of 7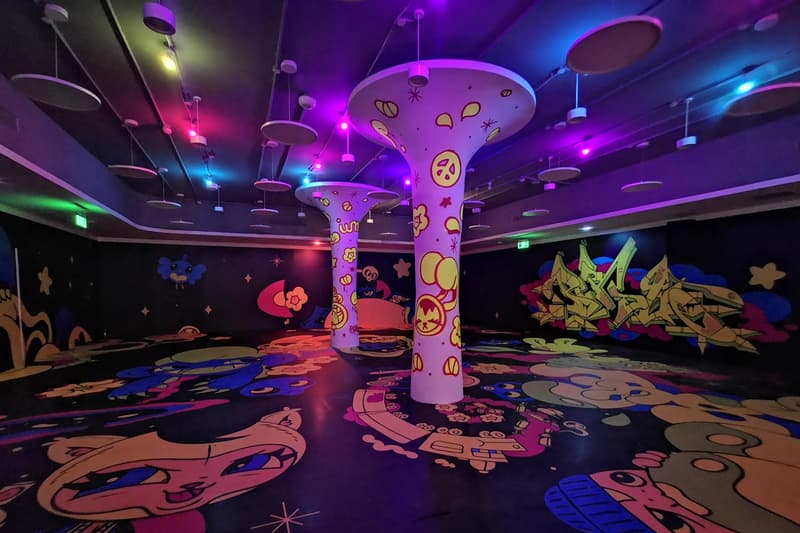 5 of 7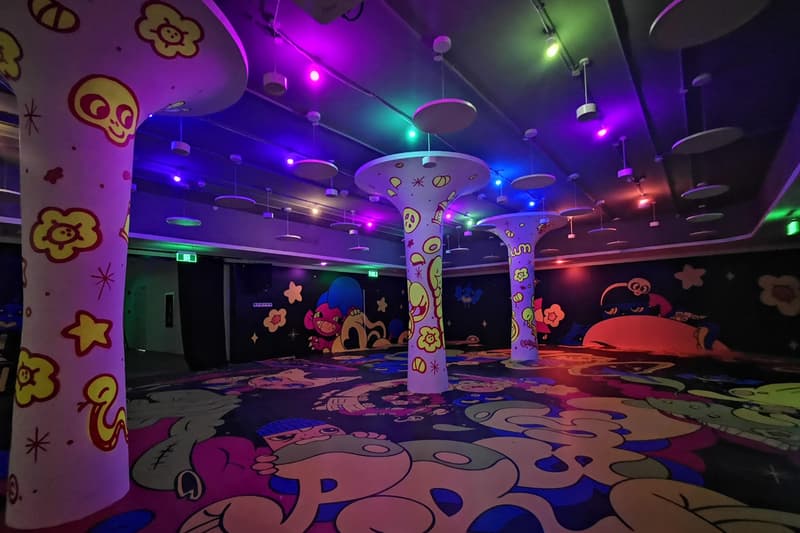 6 of 7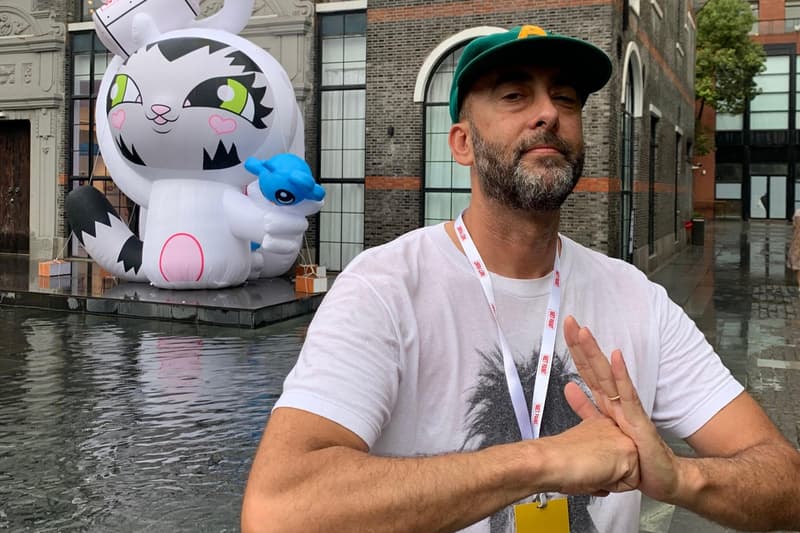 7 of 7
Dave Persue to Host Most Immersive Show to Date With "Wet Paint Shanghai"
Including sculptures, inflatables and an entire New York City subway station.
---
LA-based artist Dave Persue has teamed up with Wavemaker and Curative Co to hold his largest and most immersive show to date in Shanghai. Following his "Wet Paint" project in Philadelphia, Persue's newest exhibition is set to include sculptures, inflatables and an entire New York City subway station built within the walls of a historic building in Shanghai.
While framed "Wet Paint" signs with stylized hand tags and designs are Persue's most signature projects, his Shanghai exhibition goes beyond the traditional works he regularly shows and features large-scale installations showcasing BunnyKitty, a character he created that has become a symbol of his own style and personal experiences. His Shanghai exhibition is based on stories of the "Writer's Bench" located at the 149th Street Grand Concourse subway stop in New York City. Writer's Benches were meeting places from the '70s to '80s that allowed graffiti artists to congregate and watch as their artwork passed on subways. Persue incorporates the last active location of the movement into his Shanghai show in hopes of educating the city's public on a uniquely American art form.
The "PERSUE experience" is available to the public starting August 13 until October 6.
In other shows, Cleon Peterson unveils new paintings for his Istanbul exhibition entitled "Stare into the Sun."
Creative Park 1, The Cool Docks
505 Zhongshan Nan Lu
Huangpu, Shanghai