A$AP Ant Delivers 12 New Tracks for 'Addie Calipari (The Trilogy)' Project
The latest full-length release from the A$AP Mob.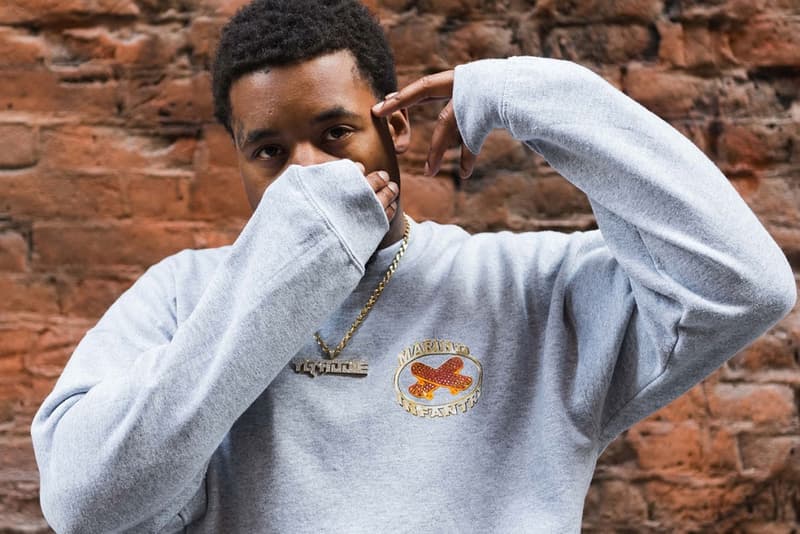 Back in April, A$AP Ant released a lean, five-track EP known as Addie Izzo. Loaded with guest features from Soduh, Baby 9eno, Lil 2dow, LuLu P and Rudy Cash and beats from Spark Heem and Lord Fubu, Addie Izzo served as the follow-up to this past February's full-length piece Addie Pitino. Now, the A$AP Mob member is back with another new studio project. Specifically, A$AP Ant has gathered 12 all-new tracks for the third and final installment in his ongoing release series, Addie Calipari (The Trilogy).
Notably, A$AP Ant's Addie Calipari (The Trilogy) LP contains contributions from Lord Fubu, LuLu P, Baby 9eno, Sparkheem, Lil 2 Dow, Mannyveli, Spizzledoe and Johnny Caravaggio.
"It's crazy, I be forgetting I rap," A$AP Ant explained to us during a 2017 interview. "I was out in Miami for Art Basel and we had this little Cozy Boy/A$AP party and I saw people performin' — plus, I just came from the VLONE pop-up with the Marino release — and then it hit me — man I'm a rapper, why am I not performing on that stage right now? But still, when I see myself making money, at the end of the day I still gotta rap. In the music, it's really more all me. With Marino, I got a team of people — web designer, etc. They all do different things."
You can check out A$AP Ant's new full-length project Addie Calipari (The Trilogy) below.
For more, revisit A$AP Ant, Offset and Hoodrich Pablo Juan's Murda Beatz- and Cassius Jay-produced collaboration and single, "Testarossa."