03 Greedo & Travis Barker Connect on Trap-Infused 'Meet the Drummers' EP
Offering up a psychedelic take on various club hitters.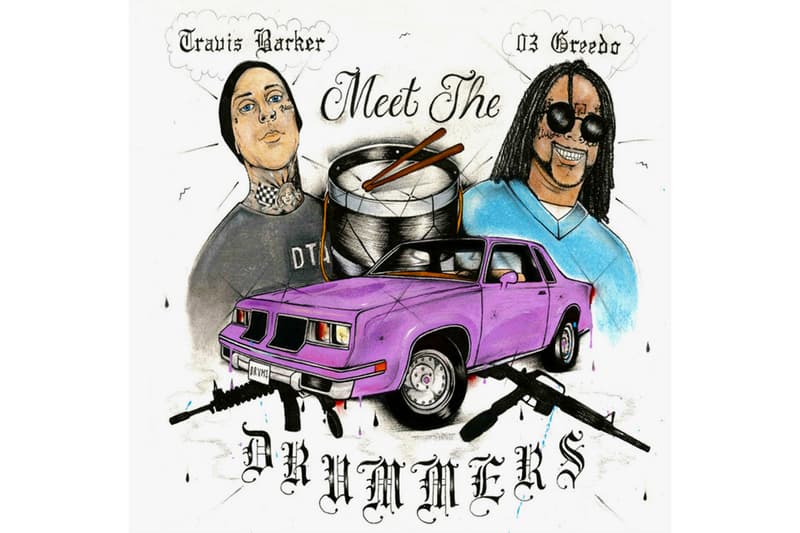 Los Angeles-based rapper 03 Greedo has linked up with blink-182 drummer Travis Barker for a collaborative EP entitled Meet the Drummers. On the project, Greedo manages to blend his vocals effortlessly atop of Barker's drum-heavy production. The name of the newly released EP takes note of Greedo's The Drummer Gang crew as well as Barker's reputation as one of the industry's most respected percussionists.
Greedo recently shared his thoughts on the project, stating that "a lot of people are gonna wonder if the EP is on some rock n roll or if it's taking me out of my element, but its kinda like Travis stepped into my world for this one. It's gonna shock a lot of people when they hear it." Overall the EP offers an apt encapsulation of both artist's uniqueness, coming together to create a unique interpretation of the current psychedelic trap movement.
You can listen to 03 Greedo & Travis Barker's Meet the Drummers EP below.
For more music news, YBN Cordae just shared details surround his debut project.