Tee Grizzley's Latest LP "Scriptures" Is Laced With Vivid Story-Telling
With productions by Timbaland.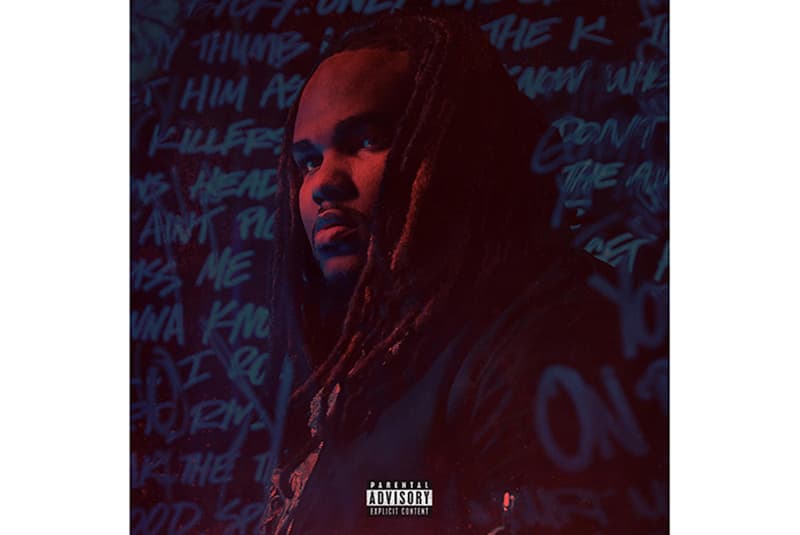 It's only been about a year since Tee Grizzley released his debut studio album Activated, and yet the Detroit rapper has returned with his latest LP Scriptures.
The album is produced by Timbaland, and includes singles "God's Warrior," "Locked Up," and "Sweet Thangs," released previously. For Grizzley, the word "scripture" reminds him of committing to one's beliefs and having words to live by. A good reflection of this concept is in the song "Locked Up," where he delves into details about the story of his criminal past and the tough situations that many people from his background are confronted with.
Instrumentals include some of Timbaland's signature beat-box-inspired drums, rich percussions, and harrowing synths. While the album is consistent in production, the rapper shows versatility in the wide range of tempos he sets his bars at as well as melodic autotune that appear throughout some of the tracks. Scriptures measures at approximately 40 minutes with 14 songs and includes features from A Boogie Wit da Hoodie and YNW Melly.
Scroll below for a listen of Tee Grizzley's latest LP Scriptures.
In other related news, Future returns With syrupy flow on 'Save Me' EP.