SPOILER: 'Spider-Man: Far From Home' Post Credit Scenes Revealed (UPDATE)
Setting up Marvel's Phase 4.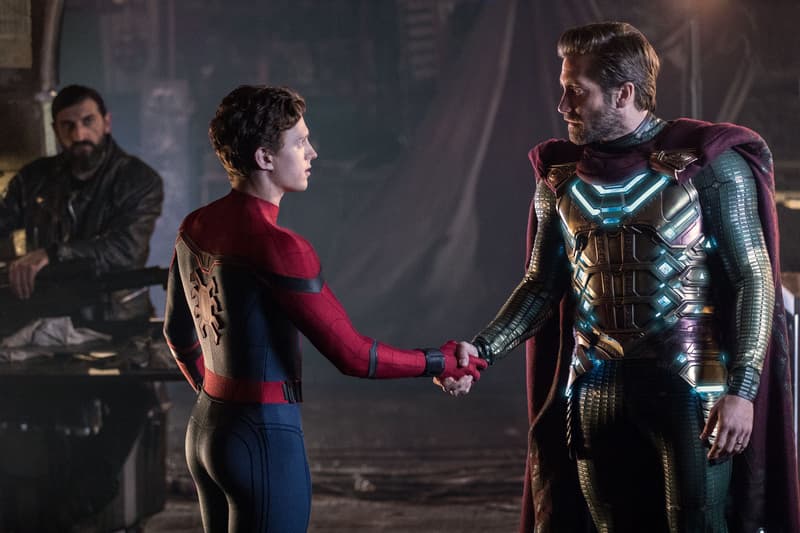 After months of anticipation, Marvel's Spider-Man: Far From Home makes its North American debut today, having already banked over $111 million USD overseas in China, Japan and Hong Kong.
For those lucky enough to have seen the film already, it's been confirmed that the final film of Marvel's Phase 3 will include two-post credit scenes.
Warning: Spoilers lay ahead.
Not only will Far From Home set the stage for Spider-Man 3, the forthcoming chapter will also shape Phase 4, which many initially thought Avengers: Endgame was going to do. Below is a description of both post-credit scenes and how the reintroduction of J.K. Simmons into the world of Spider-Man will affect the Marvel Cinematic Universe. Additionally viewers and fans alike are stating that the Far From Home post-credit scenes could have a greater impact on the MCU since we saw Thanos picking up his Gauntlet, and could ultimately affect everyone from MJ to Captain Marvel.
Post-Credit Scene 1 – Spider-Man and MJ in New York
This scene picks up right where Far From Home leaves off seeing Peter and MJ swinging through New York City. When MJ can't handle it anymore, Peter drops her off in Midtown Manhattan/Herald Square which is when audiences can hear a news report playing. That's when J. Jonah Jameson (the former Daily Bugle editor, in a cameo played by the character's longtime actor J.K. Simmons) appears on screen announcing that Spider-Man is a villain and was the reason behind the London attacks and Mysterio's death. Jameson then reveals the real identity of Spider-Man to be high schooler Peter Parker. The scene ends with both Peter and MJ in shock.
Post-Credit Scene 2 – Nick Fury and Maria Reveal
After the final credits roll, a clip of Nick Fury and Maria Hill driving while debriefing someone on the events that occurred appears. Both their faces start to transform and they are revealed to be Talos and his wife Soren, Skrulls that Carol Danvers helped in Captain Marvel. Nick Fury is on the other end of the line being updated on the events while it seems he is taking a "simulated" vacation on a Skull spaceship. Fury then states it's time to get back to work.
Spider-Man: Far From Home lands in theaters today.
In case you've missed it, first Black Widow on-set photos tease taskmaster and a timeline paradox.