'Spider-Man: Far From Home' Banks $111M USD Overseas
Ahead of its North American debut.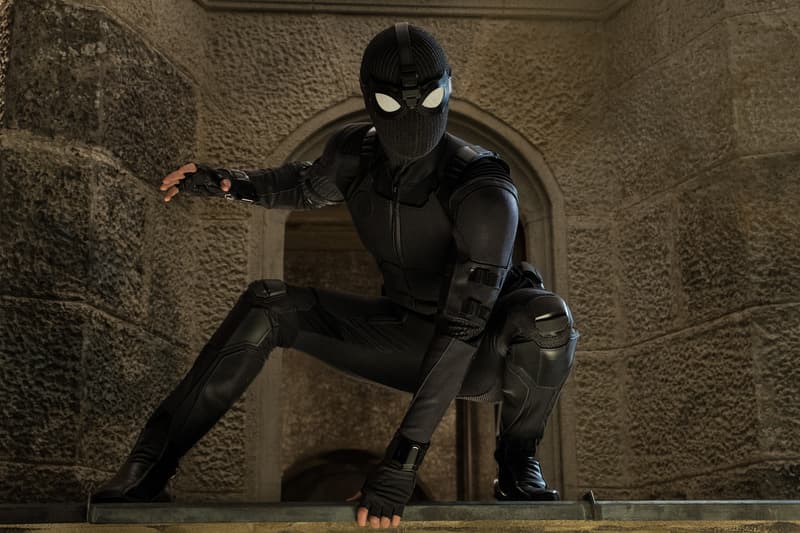 Although fans stateside need to wait one more day before Spider-Man: Far From Home debuts, Marvel's latest film has already garnered $111 million USD in overseas box-office profits.
Acting as the final chapter in the Infinity Saga, Far From Home released a few days earlier in countries such as China, Japan and Hong Kong. Most of the film's profits came from China, ranking in $98 million USD to place it as the fourth-best start for a comic-book adventure behind Avengers: Endgame, Avengers: Infinity War and Venom, reports Variety. Furthermore, the Homecoming sequel made $9.4 million USD in Japan and $3.8 million USD in Hong Kong, respectively.
Far From Home follows the events of Avengers: Endgame as Peter struggles with the loss of his mentor, Tony Stark. The film will also set up Marvel's highly-anticipated Phase 4 and contain two-post credit scenes.
Far From Home had a budget of $160 million USD and will release on July 2 all across North America.
In case you've missed it, the film's official runtime confirms a popular fan theory about the Marvel Cinematic Universe.
The rumors are true, July 2 is this TUESDAY. #SpiderManFarFromHome pic.twitter.com/2kmJEkV5ud

— Spider-Man: Far From Home (@SpiderManMovie) June 29, 2019