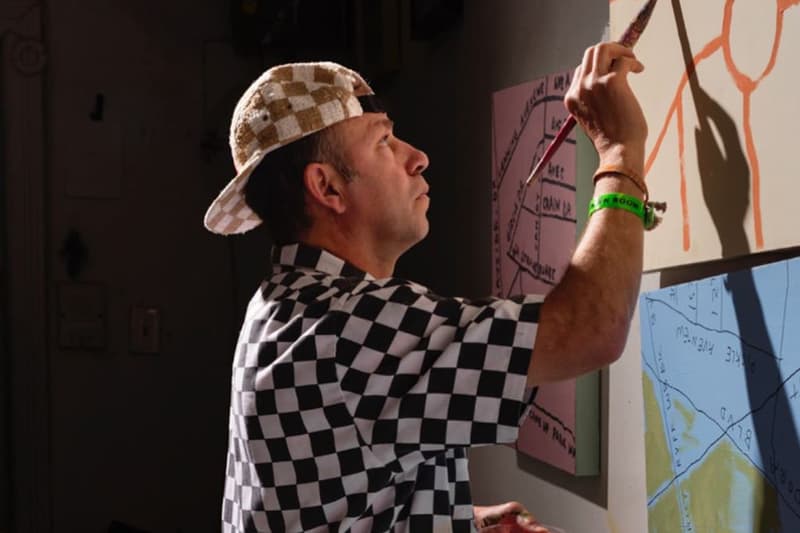 1 of 2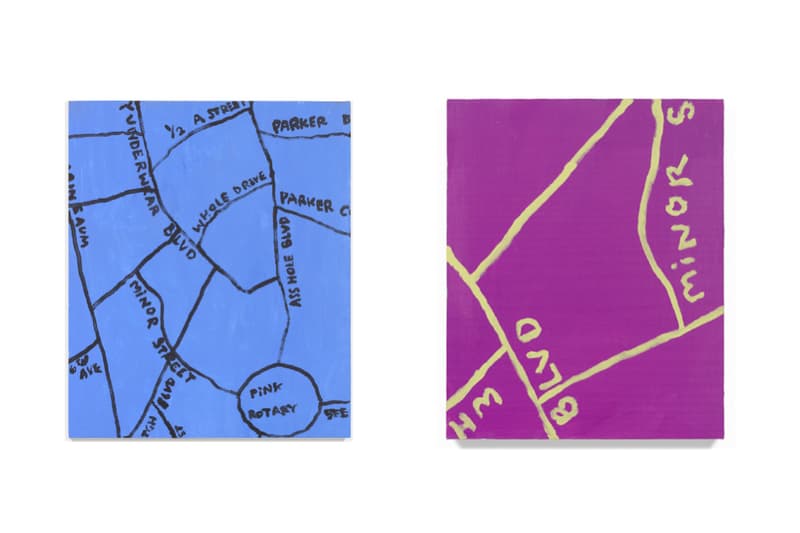 2 of 2
Mark Gonzales to Unveil New Map Paintings at San Francisco Exhibition
The works were originally shown on the Supreme SS19 collection.
---
Iconic skateboarder and artist Mark Gonzales is gearing up to launch a new solo exhibition entitled "Street Art" at Chandran Gallery in San Francisco. The GONZ will display a new series of map paintings that were inspired by his childhood experiences of growing up in Los Angeles. The works perch on the border between neo-expressionism and graffiti. Each piece within the "Street Art" series first started as Bristop paper with Sharpie markers and then applied onto the canvas. These pieces were originally shown as graphics on the new Supreme Spring/Summer 2019 collection.
As with his previous works, the artist spearheaded a more intuitive rather than technical approach to creating the to-be-displayed paintings that portray "maps and pathways of youth and stream of consciousness memories," said the gallery in a statement. "I would write with my finger in the dust on parked car windows, detailing streets, freeways, etc. I thought to do this, but making phony street names and fake stuff onto the canvas," added GONZ.
"Street Art" will open on June 26 and run through July 26. Visit Chandran Gallery's website to learn more and stay tuned for an official recap.
For more captivating artworks, take a look at Urs Fischer's "PLAY" exhibition that features self-driving office chairs.
Chandran Gallery
459 Geary St.
San Francisco, CA 94102