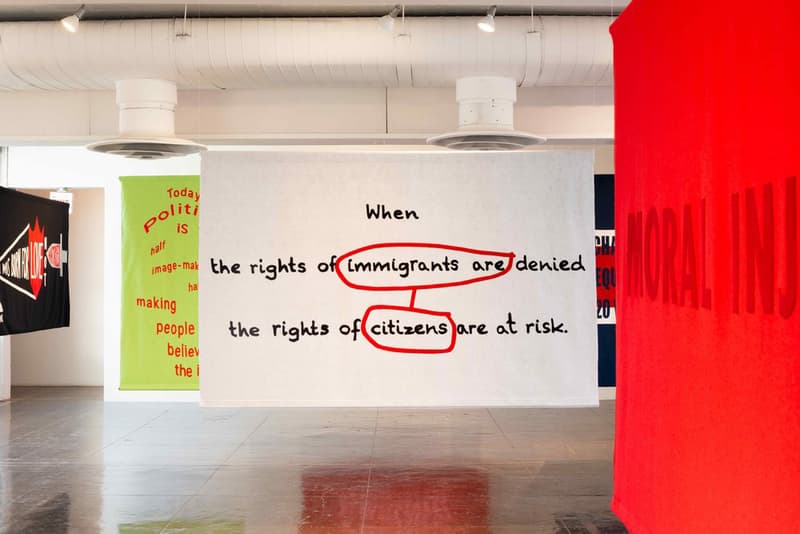 1 of 12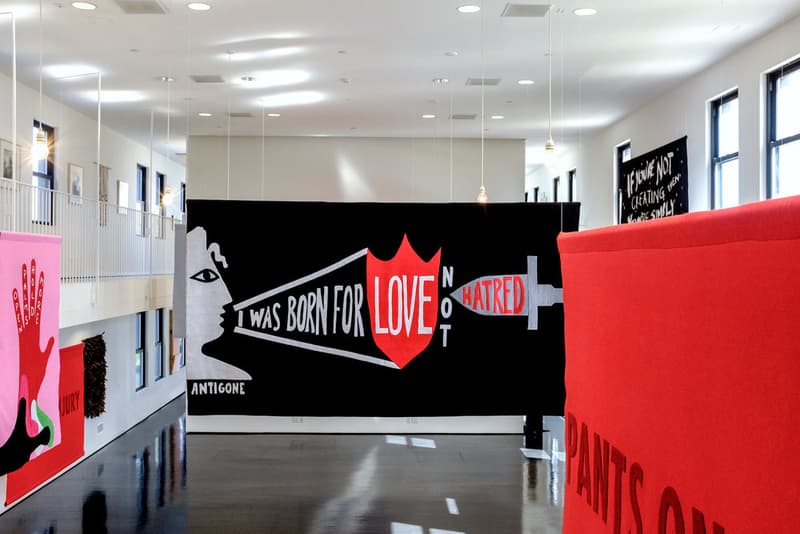 2 of 12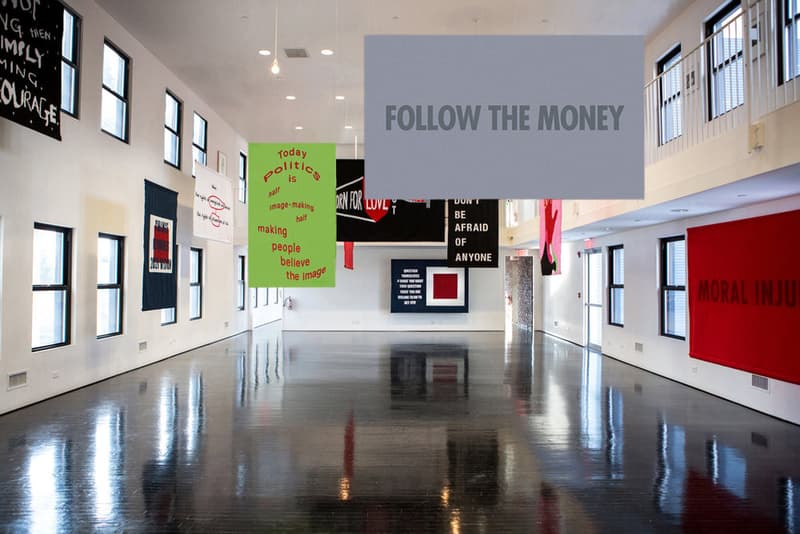 3 of 12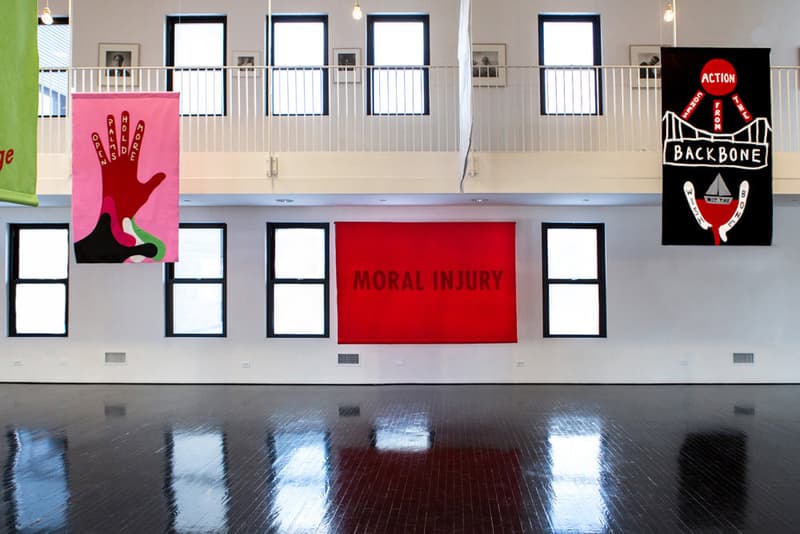 4 of 12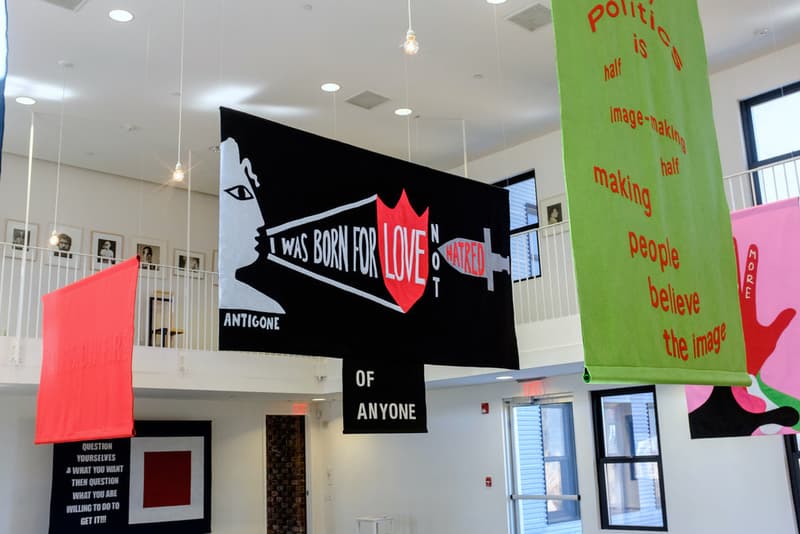 5 of 12
6 of 12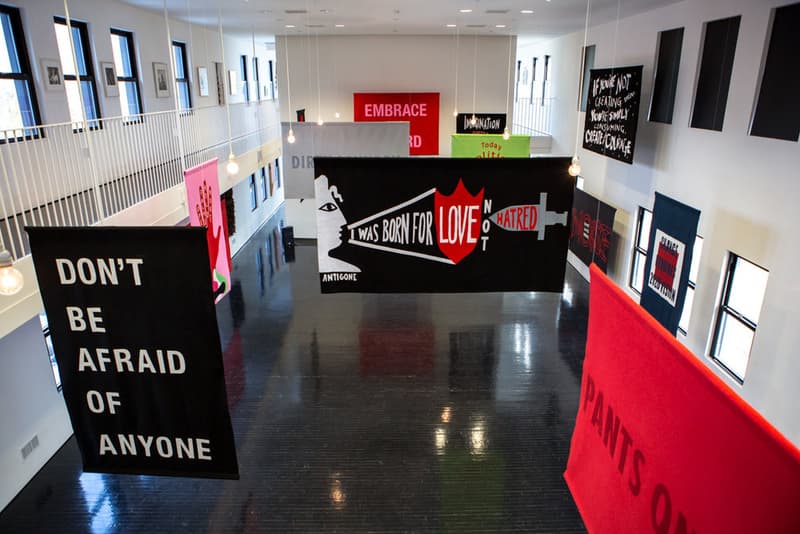 7 of 12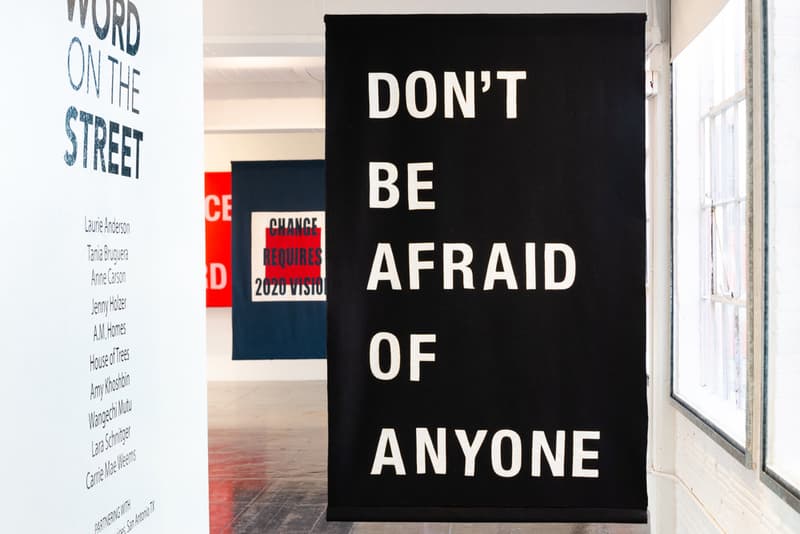 8 of 12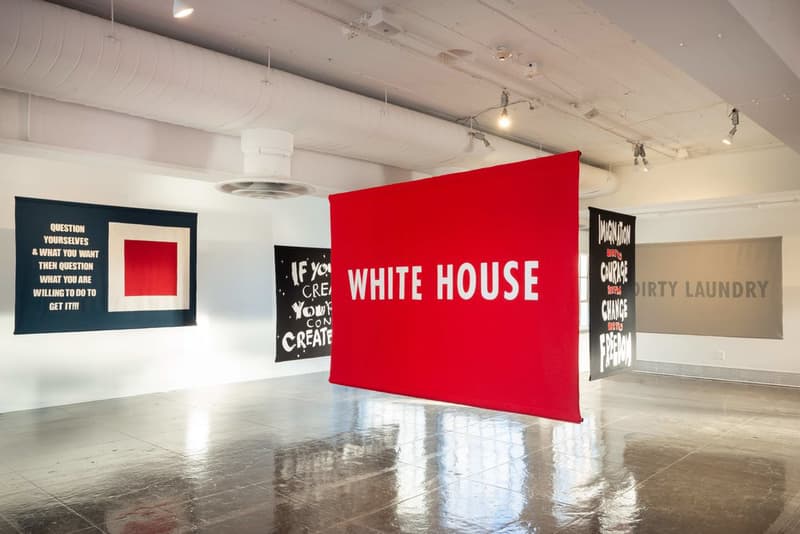 9 of 12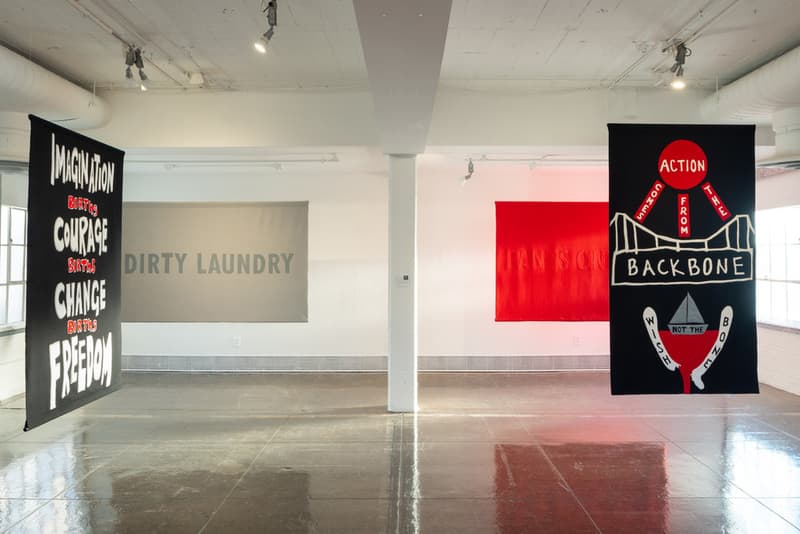 10 of 12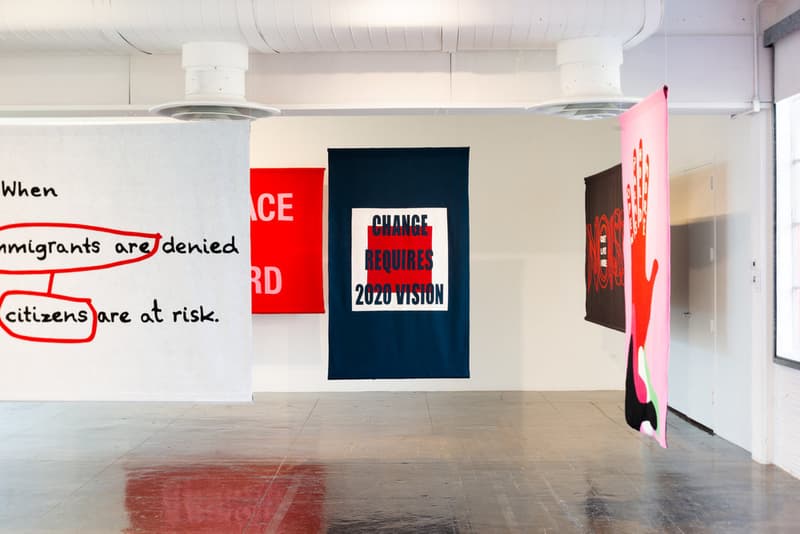 11 of 12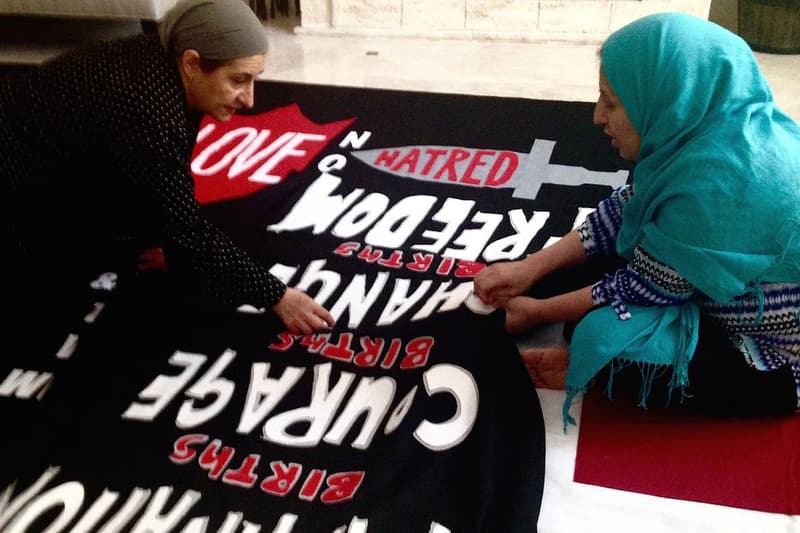 12 of 12
Renowned Female Artists Team up With Refugees-Craftswomen on Politically-Charged Banners
Relaying impactful messages to raise awareness for the ongoing refugee crisis.
---
Arts collective House of Trees is spearheading a traveling exhibition and public art initiative entitled "Word on the Street" to raise awareness surrounding the global refugee crisis. Currently on view at Artspace San Antonio, the presentation features large-scale banners relaying impactful messages such as "Embrace the Absurd" and "Don't Be Afraid of Anyone." These banners were made be refugees-craftswomen from the San Antonio Center for Refugees alongside leading female artists such as Carrie Mae Weems, Tania Bruguera, Anne Carson, Laurie Anderson, A.M. Homes, Wangechi Mutu, and Jenny Holzer.
"Creativity can change the world. It allows people to come together and to participate in a broader dialogue around important topics in society. The team behind 'Word on the Street' has the will and the ambition to continue the traveling experience to different cities in the States through 2020 and beyond," said the organization in a statement.
Tour the exhibition above and learn more about the initiative by visiting the House of Trees' official website.
In other notable presentations, check out Kenny Scarf's latest "Blue Blood" exhibition at NYC's TOTAH gallery.
Artpace San Antonio
445 N Main Ave
San Antonio, TX 78205