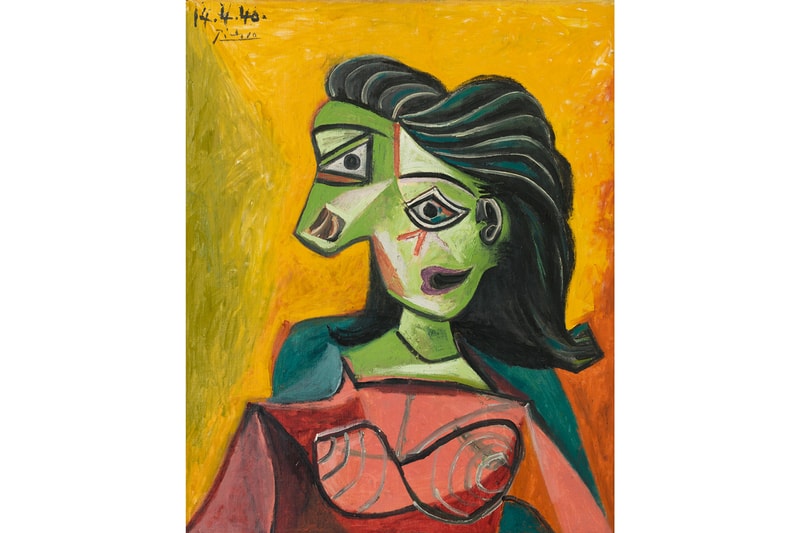 Picasso's Female Muses Take Centerstage at New Gagosian Exhibition
A selection of paintings and sculptures highlight the women central to his art.
---
Picasso's various female muses are being spotlighted in an exhibition open now at the Gagosian Gallery in New York, which showcases several paintings and sculptures that "attests to the central role and influence of the many women" in the artist's life. The installation, entitled Picasso's Women: Fernande to Jacqueline, also honors the late art historian Sir John Richardson, who spent many intimate moments documenting Picasso's life.
Within the exhibit are pieces inspired by Fernande Olivier, Olga Khokhlova, Venus Marie-Thérèse and Dora Maar, among others. As explained by the Gagosian, the experimental shifts in color and form throughout the works can also serve as a direct reflection of the changes in each relationship. Viewers can expect to see notable paintings, such as the Buste de femme (Dora Maar) from 1940, as well as detailed statues like Picasso's Femme enceinte I created in 1950.
"Picasso's women are as essential to our understanding of the artist and his oeuvre as they were instrumental in his creative life," stated the Gagosian.
Picasso's Women: Fernande to Jacqueline was put together in partnership with members of the Picasso family and will be on view until June 22, 2019.
For more art news, read about the exhibit of rare photographs pulled from the collection of Bob Colacello, a longtime Andy Warhol collaborator.
Gagosian Gallery
980 Madison Avenue
New York, NY 10075