'Arthur' Celebrates Same-Sex Marriage in Latest Episode
A progressive kick-off to the show's 22nd season.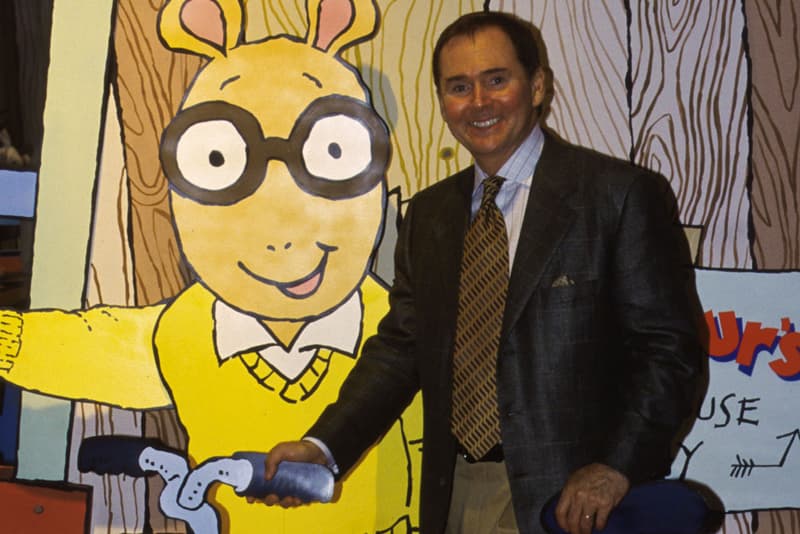 Arthur might be nothing but a meme to some, but the long-running PBS children's series kicked off its 22nd season premiere with quite a progressive episode. Entitled "Mr. Ratburn and the Special Someone," the show focused on the wedding of Lakewood Elementary School teacher Mr. Ratburn.
Surprised with a teacher having a life outside school, Arthur and his friends Muffy, Francine and Buster attempt to figure out the bride to be's identity. With no luck, the group sneaks into the wedding disguised as grownups but are eventually uncovered. They find out that the female rat they had earlier speculated to be their teacher's bride was actually his sister, Patty. Mr. Ratburn can be then seen making his way to the altar, hooked to the arm with his partner Patrick, an aardvark who works as a chocolatier.
This isn't the first time Arthur has tackled same-sex marriage. In the spinoff show Postcards from Buster, a lesbian couple was featured in the episode "Sugartime!" back in 2005. Margaret Spellings, the then-Secretary of Education, denounced the publicly-funded program and forced PBS to pull the episode. However, other PBS affiliates decided to air it despite the warning from Spellings.
In other TV news, watch the trailer for the upcoming GoT documentary, Game of Thrones: The Last Watch.