This Rare Gold Rolex Daytona Is a Powerful Piece of F1 Racing History
The pricing ranges from $100,000 USD to $200,000 USD.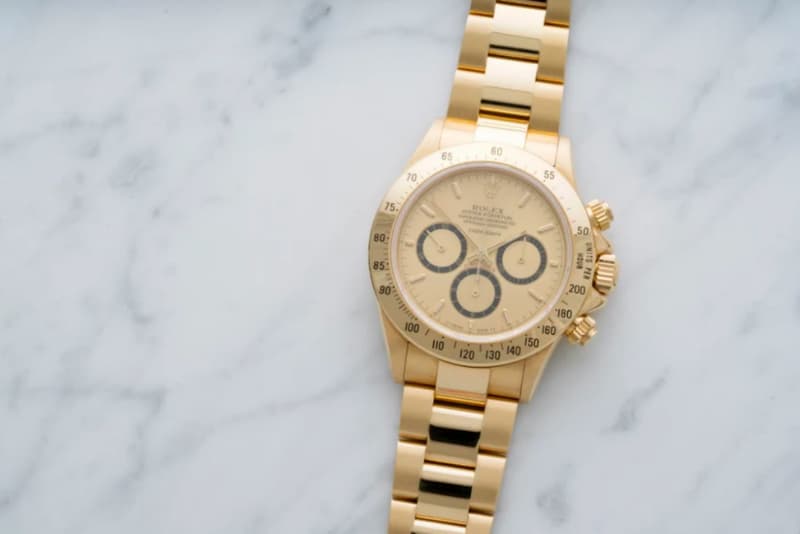 1 of 2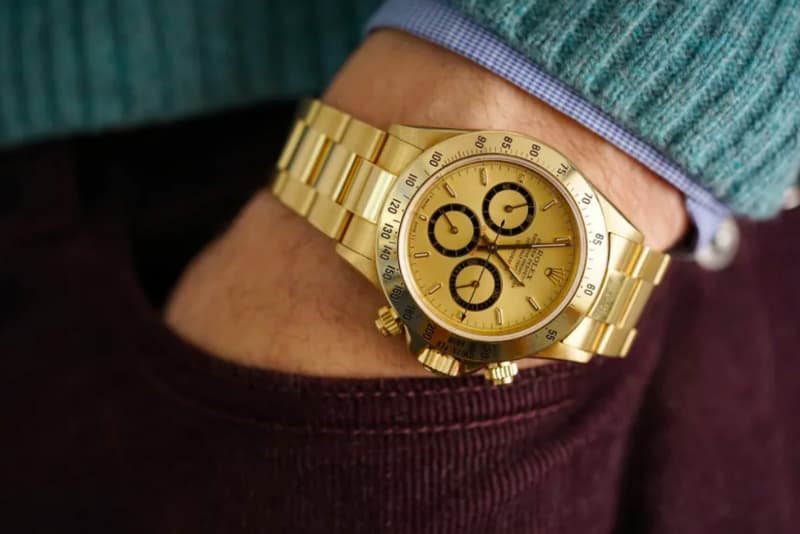 2 of 2
A historically-significant Rolex Daytona is scheduled to be auctioned off in Paris next month. Set to be hold by the London-based auction house Phillips, this gold Rolex Daytona was originally a gift that legendary F1 driver and three-time Formula One world champion Ayrton Senna gave to Angelo Parilla, the mentor who was credited with discovering Senna's rare, phenomenal talents. Manufactured in 1989, Parilla's all-gold Rolex Daytona — Ref. 16528 case back stamped 16500 — boasts 18K yellow gold in its construction and is inscribed with "A Angelo da Ayrton 1978," which translates to "to Angelo from Ayrton." Along with the timepiece, the lucky customer who wins the auction will also receive an F1 helmet face shield that features Senna's signature and dates back to 1988.
"The present watch is not only offered in superb condition but comes with a series of accessories making it a must have for any Formula One fan including a signed faceguard of Senna's driving helmet," reads a quote from the auction's "catalogue essay." "This timepiece spans more than horology. It is part of a unique history between one of the most iconic watches in the world, the sport that the Daytona is synonymous for and one of its greatest ever drivers."
You can take a look at the gold Rolex Daytona that Ayrton Senna gifted to Angelo Parilla above. For more information on the watch and its upcoming auction, head on over to the official Phillips website. Phillips' The Geneva Watch Auction: NINE event will take place at the Hôtel La Réserve in Paris from May 11 to May 12.
For more, check out Rolex's new two-tone Sea Dweller.