Latest H&M Lawsuit Alleges "Reckless" Saving and Sharing of Employee Fingerprints
The Swedish fast-fashion behemoth is in hot water over a purported "biometric time clock."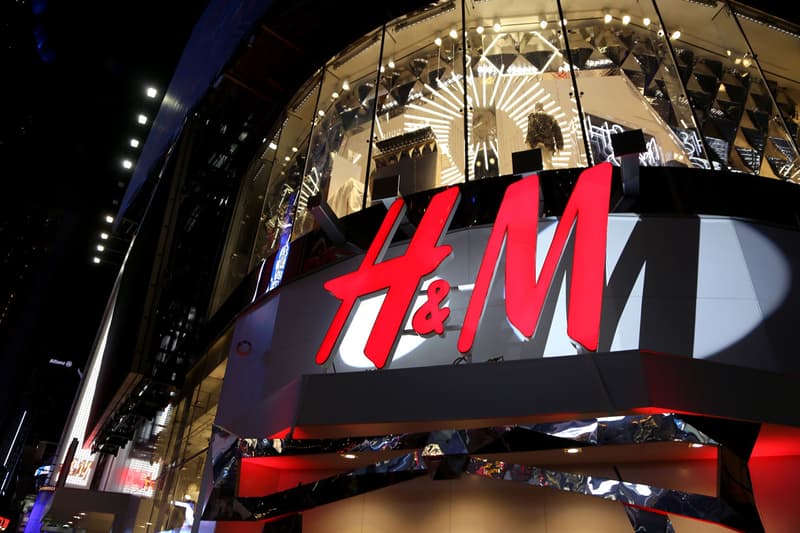 As The Fashion Law reports, Swedish mega-retailer H&M is once again being taken to court. In this case, H&M isn't tussling with a graffiti artist, but rather is accused of saving and even sharing its employees' fingerprints.
H&M is under fire for reportedly violating Illinois' BIPA (Biometric Information Privacy Act), according to a class action lawsuit filed in Illinois late last year by former employee Kenyetta Slater. Slater, who worked for the retailer as a business account executive, asserts that H&M "requires hourly employees to scan their fingertips in its biometric time clock" each time they return to or leave from work. By using fingerprints, instead of punch cards, Slater states that H&M's system ensured that "one employee could not clock in for another" and "placed employees at risk."
The crux of Slater's case centers around identity theft, noting that fingerprints can't be changed and, if stolen, are impossible to replace. According to the case, H&M has violated BIPA, which was put in place to prevent a "private entity," such as businesses like H&M, from storing fingerprints, also requiring these entities to eventually destroy fingerprints. Slater claims that H&M didn't follow these guidelines, failed to obtain written consent from employees before procuring the fingerprints, and even shared employees' biometric information with a third-party time-keeping company.
Slater is seeking compensation as part of the class action suit due to H&M's "negligent" and "reckless" behavior. However, H&M filed to dismiss Slater's case last week, stating that it does require employees to consent to this kind of time clock system. H&M also insisted that it doesn't store any of its employees' fingerprints, apparently confirming the existence of its biometric time clock system.
The case is currently ongoing in Illinois' Cook County courts. H&M, through its legal representative at Nixon Peabody, has refused comment to HYPEBEAST.
Most recently, Conor McGregor settled the legal troubles surrounding his Miami phone-smashing incident.