'Game of Thrones' Writer Unveils Mystery Behind White Walkers' Symbol
The meaning of the spiral sigil is finally revealed.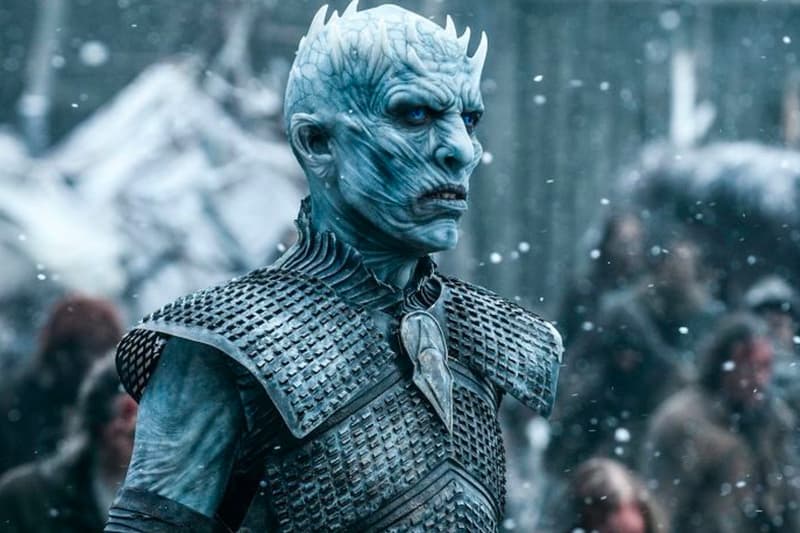 After breaking records as HBO's highest telecast with 17.4 million viewers tuning into Sunday's season premiere, Game of Thrones continues to keep fans guessing around what the rest of the series holds. Dave Hill, writer of the "Winterfell" episode, reveals the meaning behind the mysterious spiral of the White Walkers, which might offer some clues around the Night King's mission and the fate of the realm.
Hill explained to the New York Post, "As we saw with Bran and the Three-Eyed Raven, the spiral pattern was sacred to the Children of the Forest, who created the Night King by sacrificing a captured man in a spiral "henge of stones." The Night King then adopted the symbol as a sort of blasphemy, like Satan with the upside-down cross."
The symbol appears early in the series, when the Night's Watch go beyond the wall and witness a spiral formation of dead horse parts. When Bran witnesses the creation of the Night King, the sigil becomes more prominent, offering some insight around the history of the Children of the Forest and the First Men.
With the spiral appearing once again at the end of the season premiere, we're left to speculate the imminent threat of the White Walkers.
HBO recently offered a sneak peek at Game of Thrones' next episode, which airs Sunday at 9pm ET.